Yum!
It's been a while since I made a food post!
Other than my wife's cuisine I have been enjoying lots of yummy, sugar free, high protein shit the past few days.
Here are the highlights I enjoyed the most!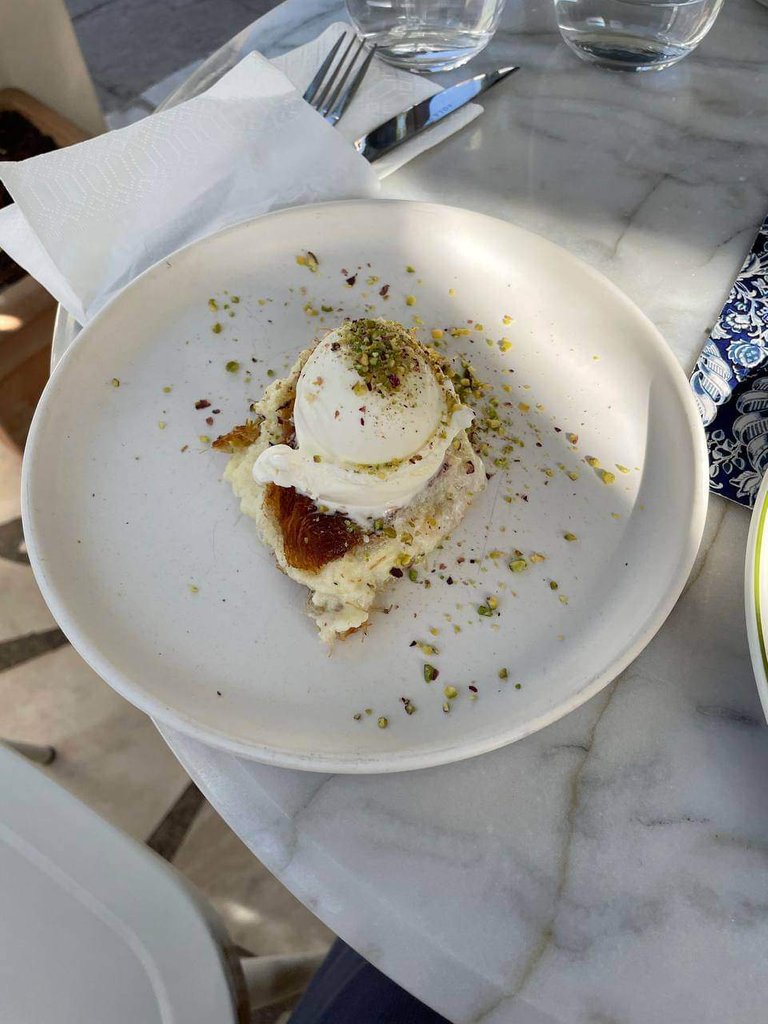 This knafeh was by far the most delicious thing I have eaten in a while
Knafeh is a traditional Middle Eastern dessert made with spun pastry called kataifi,soaked in a sweet, sugar-based syrup called attar, and typically layered with cheese, or with other ingredients such as clotted cream, pistachio or nuts, depending on the region. It is popular in the Middle East. Variants are also found in Turkey, Greece, and the Balkans. source
This particular one was served with goat cheese ice cream and pistachios
On the same day I also had this super yummy kataifi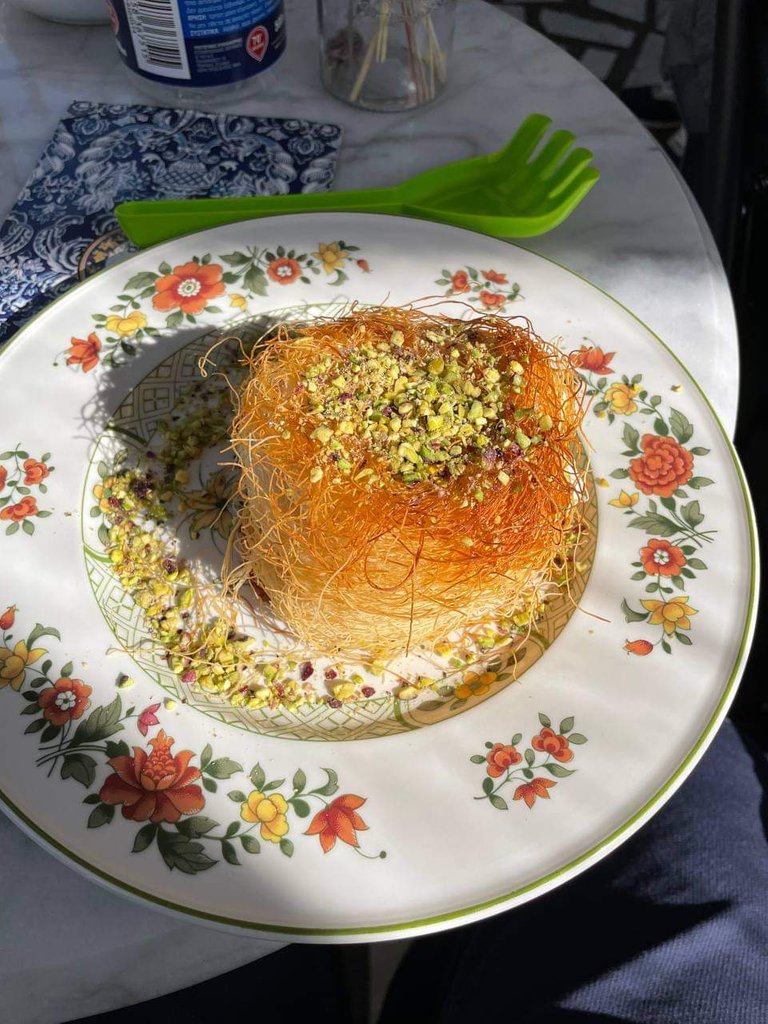 Niceeeee!
As for today I enjoyed myself this super tasty Croque monsieur or whatever the fuck it's spelled. Essentially...a fancy toast 🤣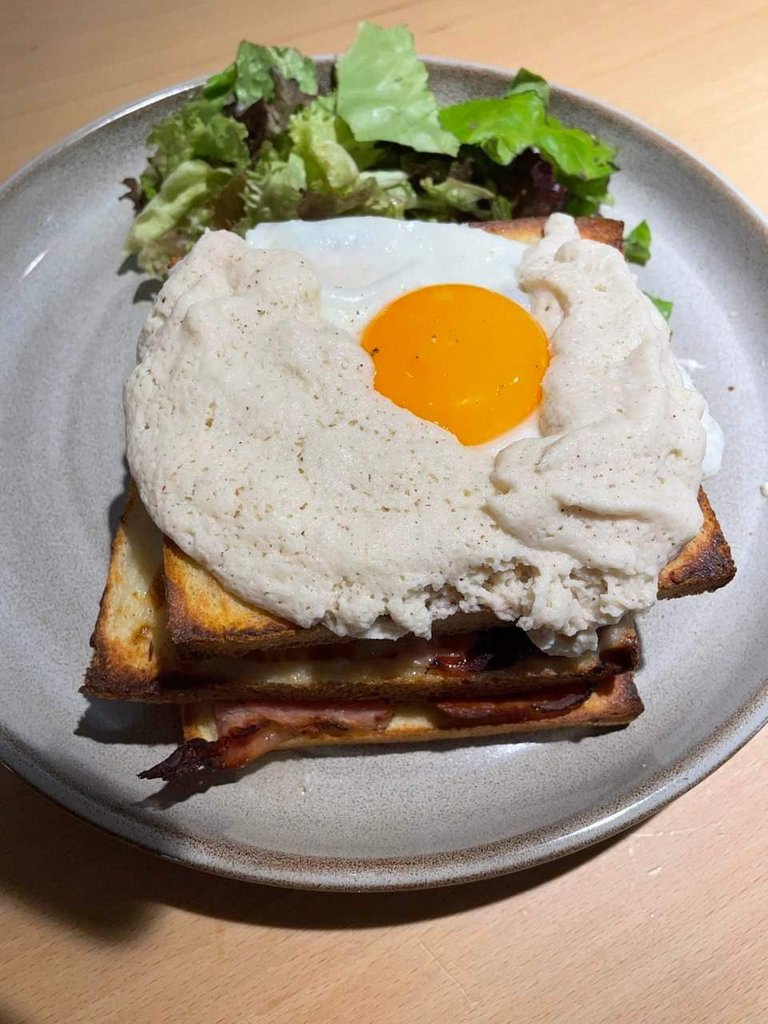 A croque monsieur (French pronunciation: ​[kʁɔk məsjø]) is a hot sandwich made with ham and cheese. The name comes from the French words croque ("crunch") and monsieur ("mister"). source
Dunno what's that green thing is for... Maybe to wipe the ass in case of emergency? 🤔
The even better part? I know the boss so I am eating all this shit for free, usually just paying for my beer.
It's gonna be a long long bear market, need to fill up that bear belly for the long winter that's upon us 😍
Ok, that's it for today peasants !
---
---