Fried cabbage rolls [ENG/ESP]
Enrollados de repollo fritos
---
Hello bees!!! Desserts are cool but we have to eat savory food too. This recipe has no video because it requires both hands most of the time and I was alone, I need to find a tripod.
¡Hola abejas!Los postres son geniales, pero tenemos que comer comida salada también. Esta receta no tiene video porque requiere ambas manos la mayoría del tiempo y estaba sola, necesito encontrar un trípode.
---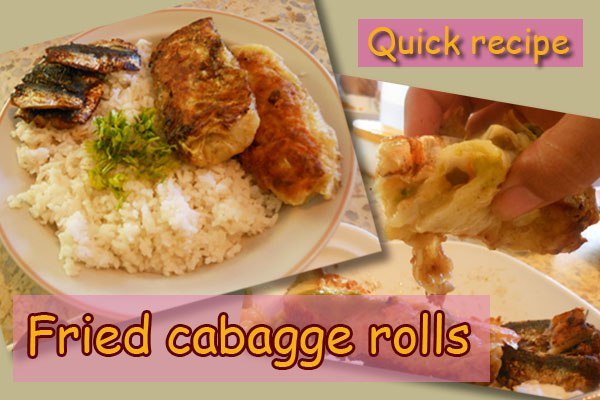 ---

---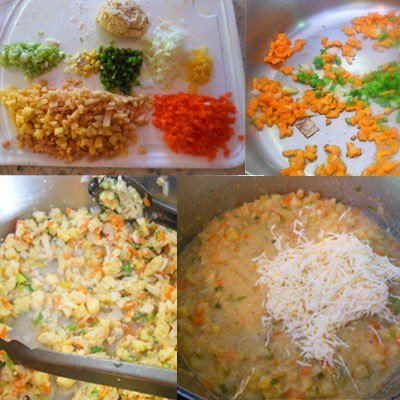 Filled cabagge rolls.
The filling can be anything you want, it just needs to have a good texture, as mashed potatoes not a sauce. In this case, I cut in small cubes 3 potatoes, half a carrot and onion, green onion, garlic, ginger, ají and seasoning as you please.
Fry everything until a little golden, then add water and the seasoning, and move every few minutes until the potatoes and the carrots are soft, then add cheese, it helps to the texture and is tasty. Smash a little bit, leave some chunks.
---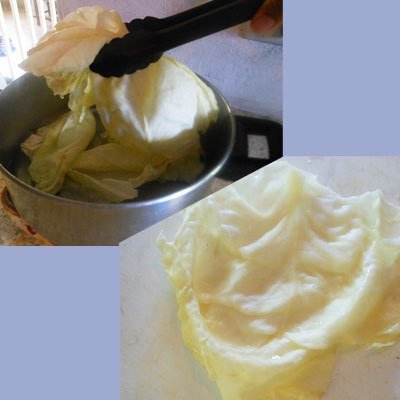 Rollos de repollo frito.
Relleno:
El relleno puede ser lo que quieras, solo necesita tener una buena textura, como puré, no salsa. En este caso corté en pequeños cubos 3 papas, media zanahoria, cebolla, cebollino, ajo, jengibre, ají y especias al gusto.
Sofríe todo hasta que dore, luego añade agua, el sazón y remueve cada poco tiempo hasta que las papas y zanahorias se ablanden, añade el queso, ayuda con la textura y da sabor. Aplasta un poco cuando mezcles pero deja algunos tropezones.
---

---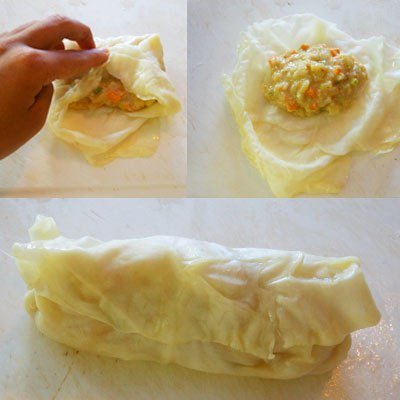 Boil the leafs of the cabbage in salt water for few minutes until it gets soft, you can take the vein out or no, that's by choice.
Add a little bit of the filling and wrap, first the thick part, then the sides, make like a poked and finish folding with the slim part. It keeps the shape very well.
---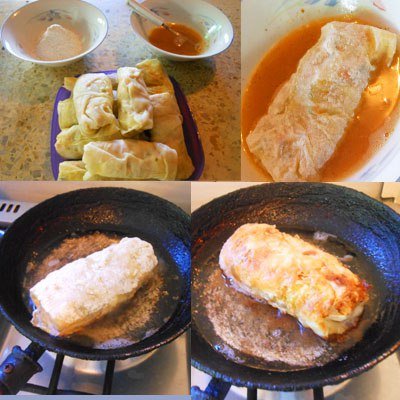 Hierve las hojas del repollo en agua salada por unos minutos, hasta que se ablanden, puedes sacar la vena, o no, es tu elección.
Añade un poco del relleno y envuelve, primero la parte gruesa, luego los lados, como un bolsillo, termina enrollando con la parte fina, mantiene su forma muy bien.
---

---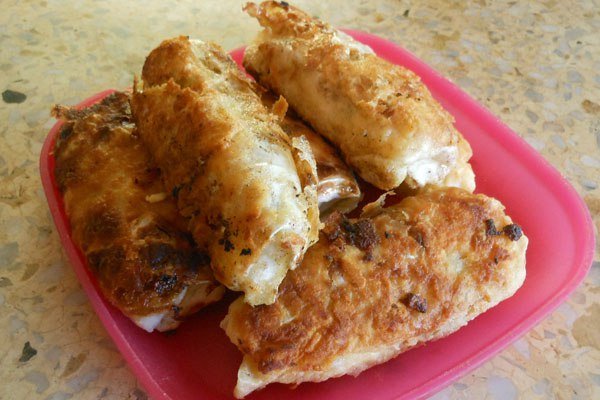 ---
Keep in the freezer while preparing the next part. A bowl with flour and other with beaten eggs, add seasoning tho both of them, cover the rolls in flour, then egg, then flour again and fry in a hot oil. Serve hot. Enjoy.
Mantenlo en el refrigerador mientras se prepara la segunda parte. En un bowl con harina y otro con huevos batidos, sazona ambos, cubre los rollos en harina-huevo-harina, fríe en aceite caliente. Sirve caliente. A disfrutar.
---

---
Espero les haya gustado, hasta la próxima publicación
Muchas gracias por leer
Hope you liked it, until the next time
Thanks for reading
---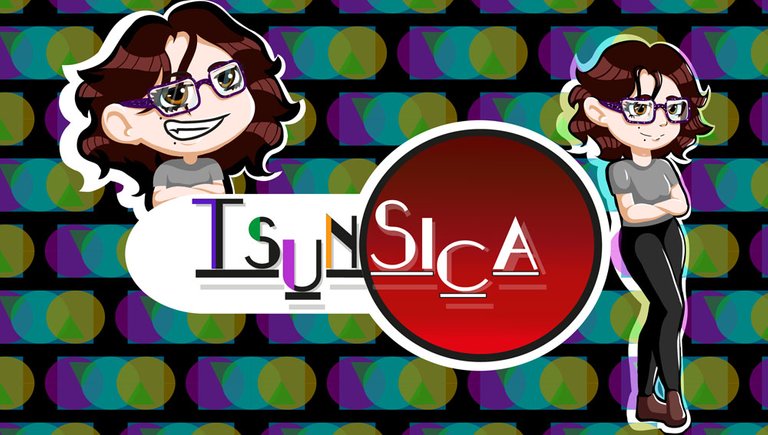 Designed by @jes.seth
---
---
---