I LOVE PANKE////PANKEKİ SEVİYORUM
TR
Herkese selam sizi çok özledim,umarım herkes iyidir ve sevdiklerinizle günleriniz bayram tadında geçiyordur.Bugün harika bir konya sabahına uyandım,uyandığımda gün daha ağarmamıştı ve havanın kokusu çok güzeldi.Uyanır uyanmaz ilk işim pencereyi açmak oldu bu beni çok mutlu ediyor,içeriye giren temiz hava benim uyanmam ve güne güzel başlamam için harika bir yardımcı.Ardından mutfağa gidip kaynaması için çayımın suyunu ocağa koydum,kahvaltı için farklı bir şeyler düşünürken aklıma uzun zamandır yapmadığım pankek 🥞 yapmak geldi,evimde bulunan malzelerimi kullanmaya karar verdim biz çok sevdik umarım sizlerde yapılışı çok kolay fakat tadı muhteşem olan bu lezzeti beğenirsiniz.Ayrıca çocukların hayır diyemeyeceği harika bir atıştırmalık,beraber yapılışına geçelimmi ne dersiniz?
Malzemeler:
1 adet orta boy yumurta
1 su bardağı süt
1 su bardağı un
1 yemek kaşığı şeker
1 çimdik tuz
1 pk kabartma tozu
1 pk vanilya
1 tatlı kaşığı ayçiçek 🌻 yağı
Malzemeleri isterseniz çoğaltabilirsiniz.Az miktarda olmasını istediğim için bugünlük ölçüleri bu şekilde kullandım.İnanın yapınca sizde hem lezzetli hemde yumuşacık bir pankek 🥞 olduğunu göreceksiniz.
Öncelikle yumurta ve şekeri köpürünceye kadar çırpıyoruz.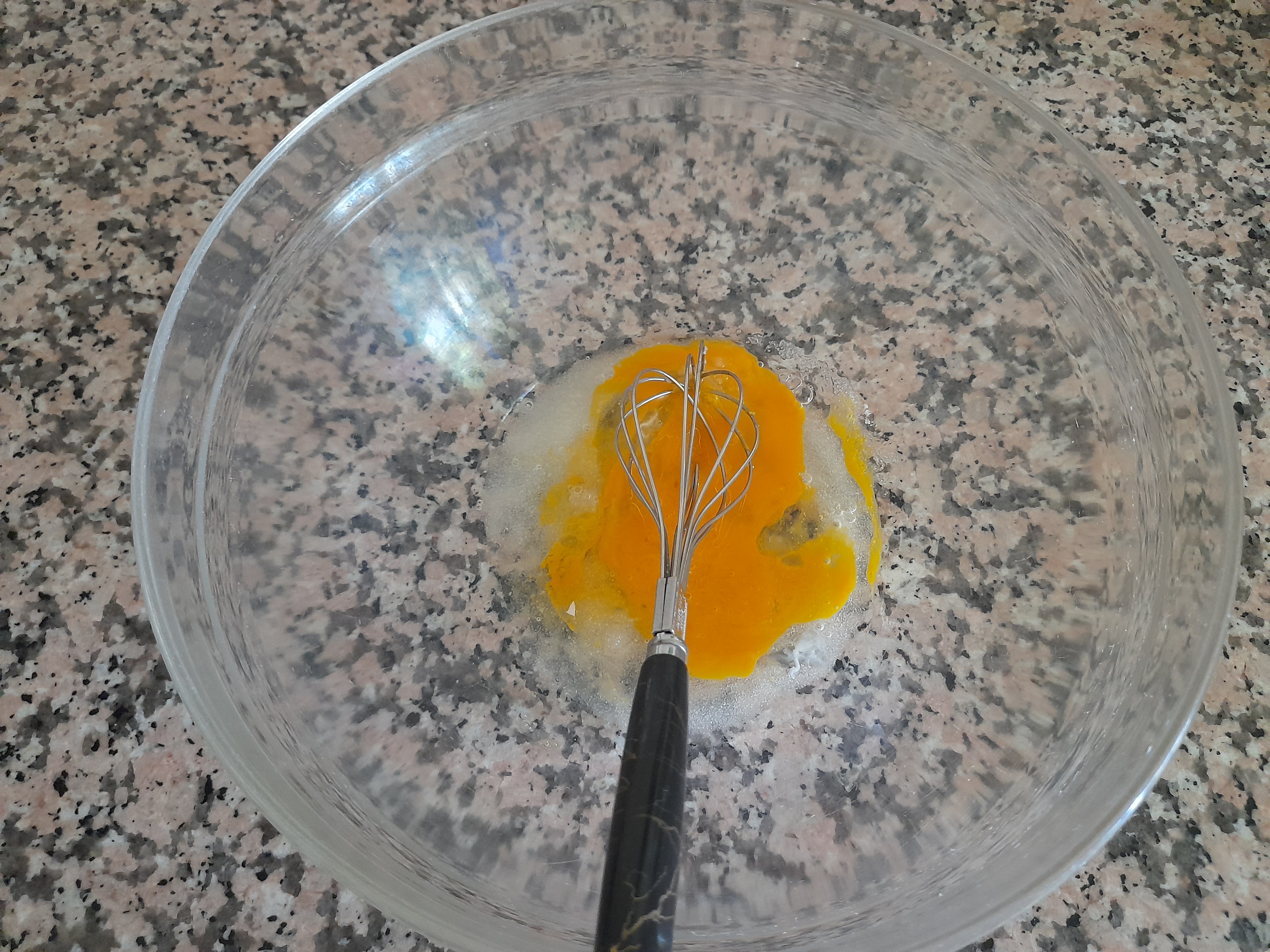 homojen kıvam alan şeker ve yumurta 🥚 karışımına sırasıyla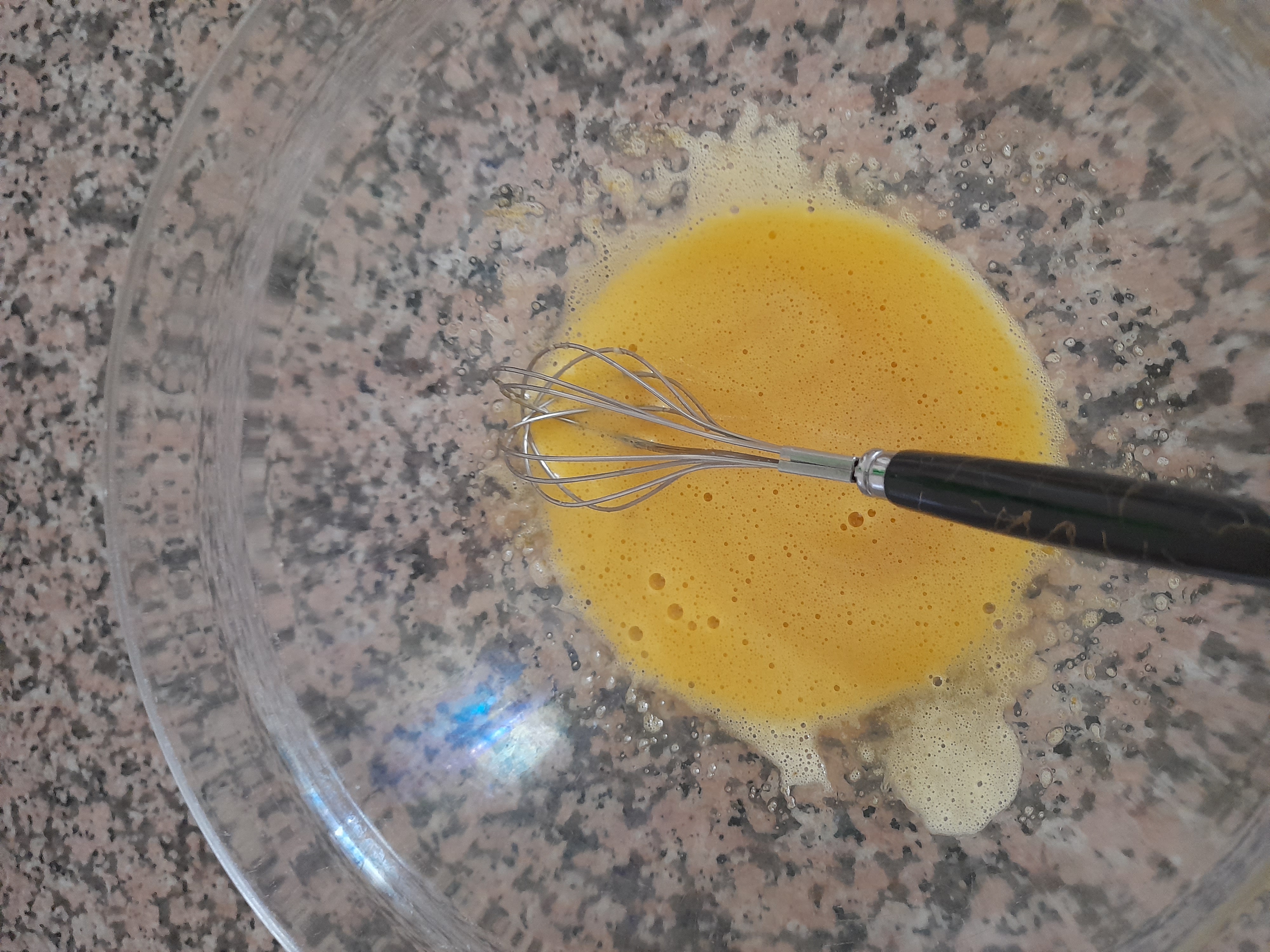 🥛sütü ve bir tatlı kaşığı yağımızı ilave edip tekrar el çırpıcısıyla çırpıyoruz,ben gerek görmediğim için mikser kullanmadım ama her zamanki gibi tercih sizin isterseniz mikser kullanabilirsiniz😊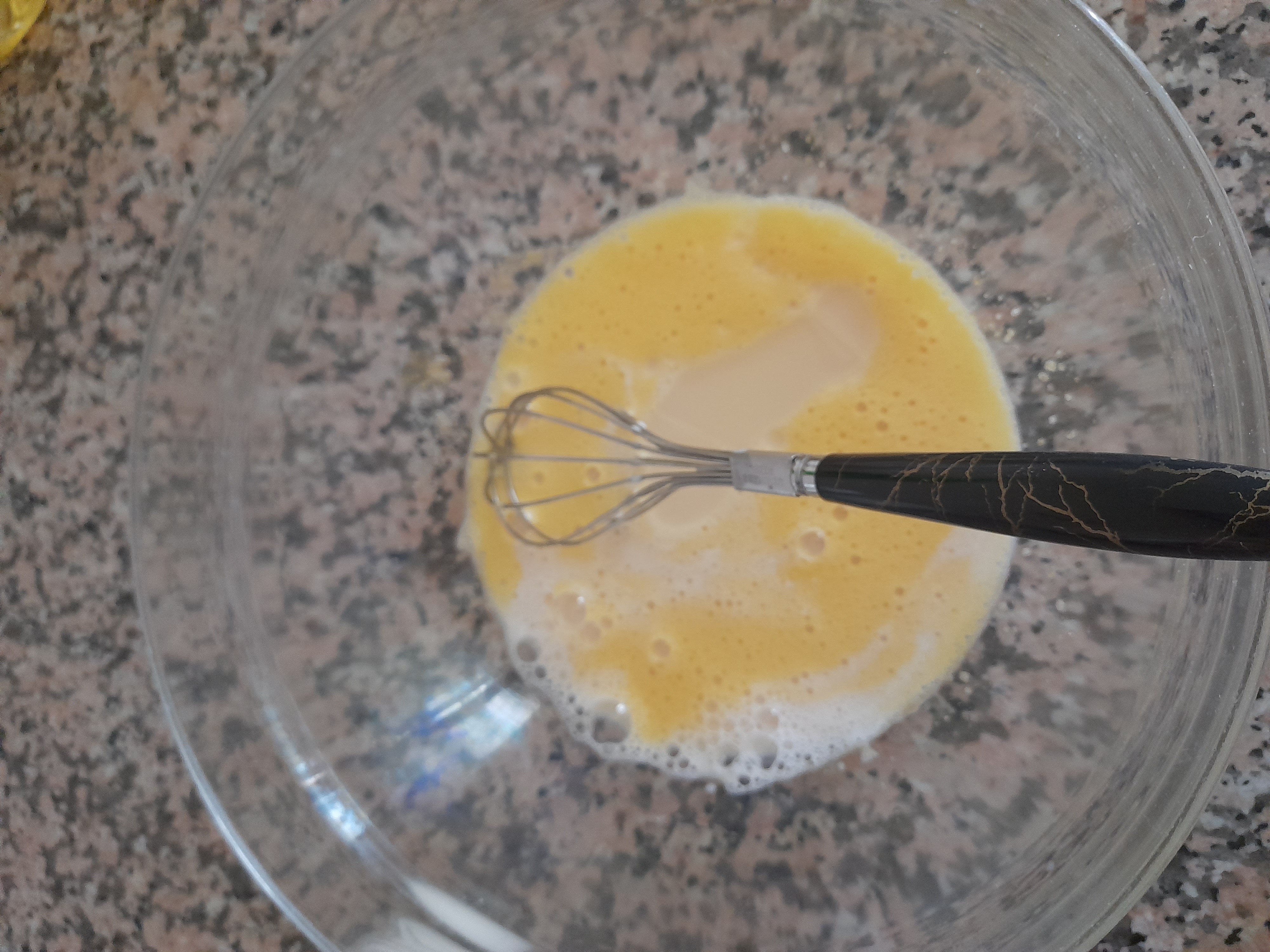 ardından unu ilave ediyoruz,burada şu eklemeyi yapmak istiyorum yukarıda belirttiğim bardak miktarının az geldiğini düşündüğüm için,iki çorba kaşıği kadar daha un eklemesi yaptım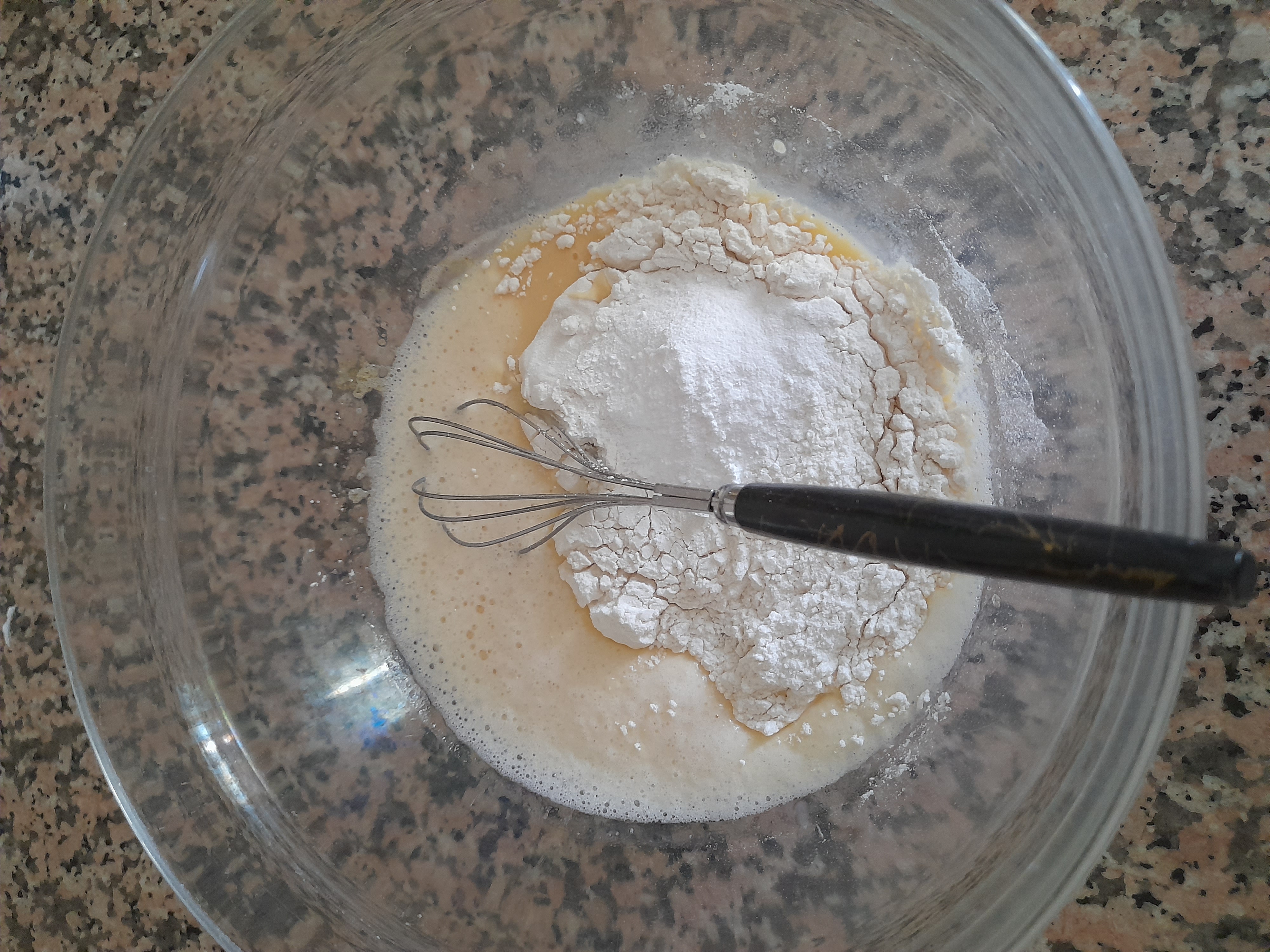 unu ilave ettikten sonra,unun icerisine sırasıyla kabartma tozunu ve şekerli vanilyayı ekledim ve bir çimdik tuz attım,ben unu daha öncesinde elediğim için tekrar elemedim.
bir çimdik tuz atmamızın sebebi,keklerde daha iyi kıvam almasını sağlıyor,ben genelde kekimdede bu yöntemi kullanırım.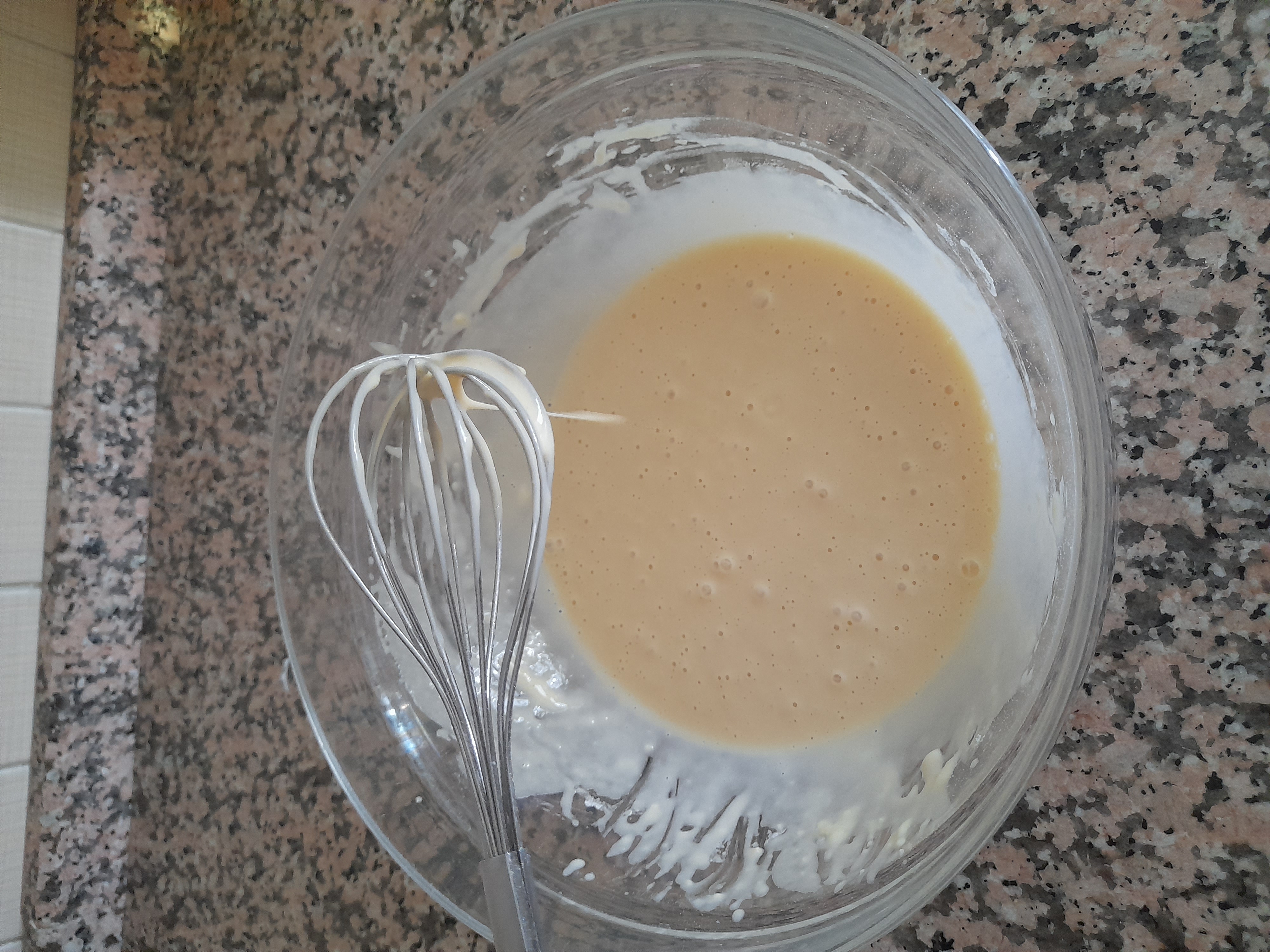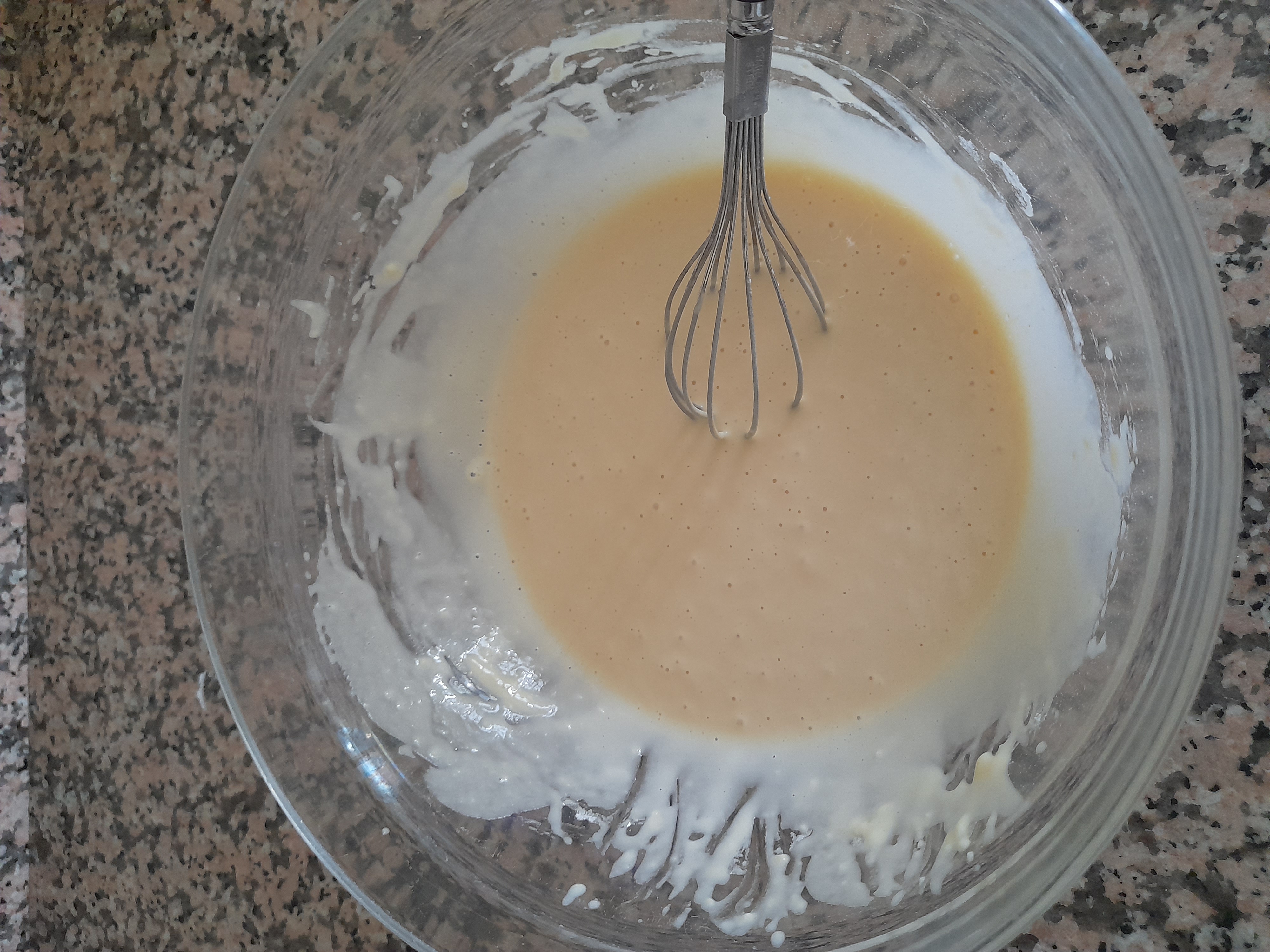 az miktarda tavamı fırça yardımıyla yağladım.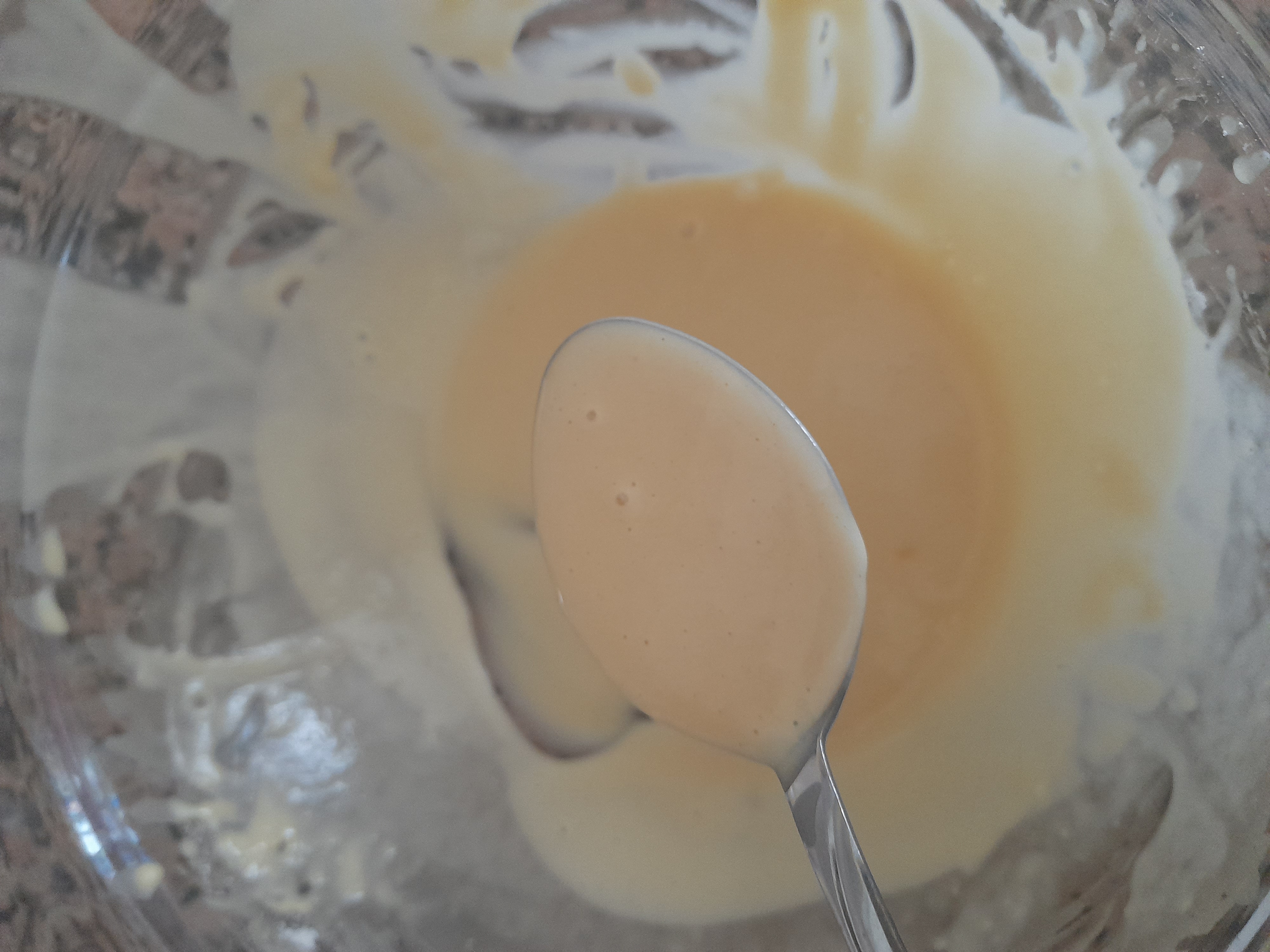 kaşık yardımıyla pankek hamurumuzu tavaya döktüm,her seferinde aynı oranda dökmeye dikkat ederseniz yayılma olmaz.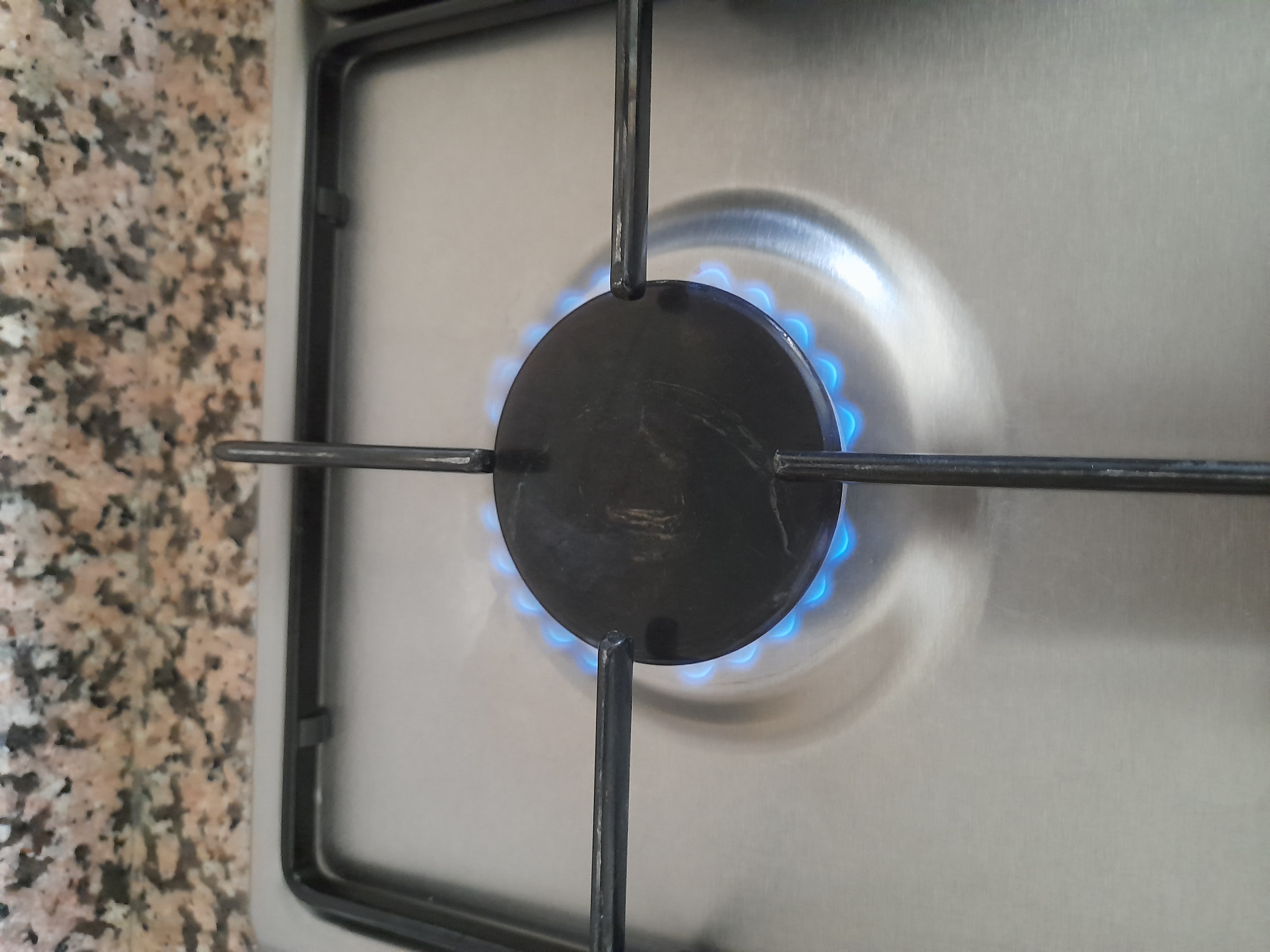 ocağımızın resimdeki gibi ısı ayarı olursa pankekleriniz yanmadan pişecektir,ayrıca ben pişen pankekleri aldıktan sonra biraz tavanın ocak kenarında soğumasını bekleyerek pankek dökme işlemini yaptım,bekleme süresi 1-2 dakika ve her pankek hamurunu tavaya dökmeden önce fırça yarmıyıyla tavamı sıvı yağ ile yağladım.😊
Arkalı önlü pişirdim.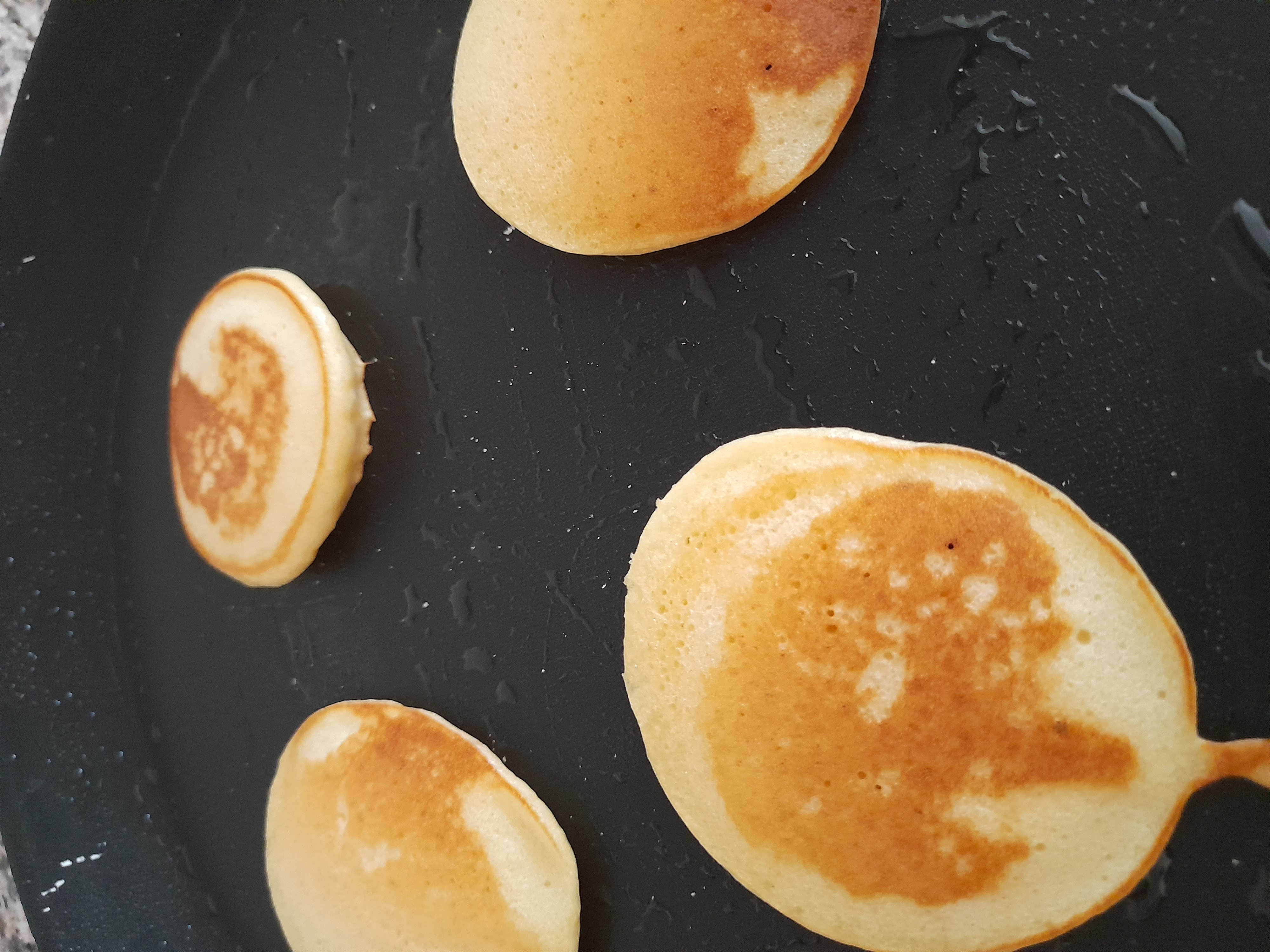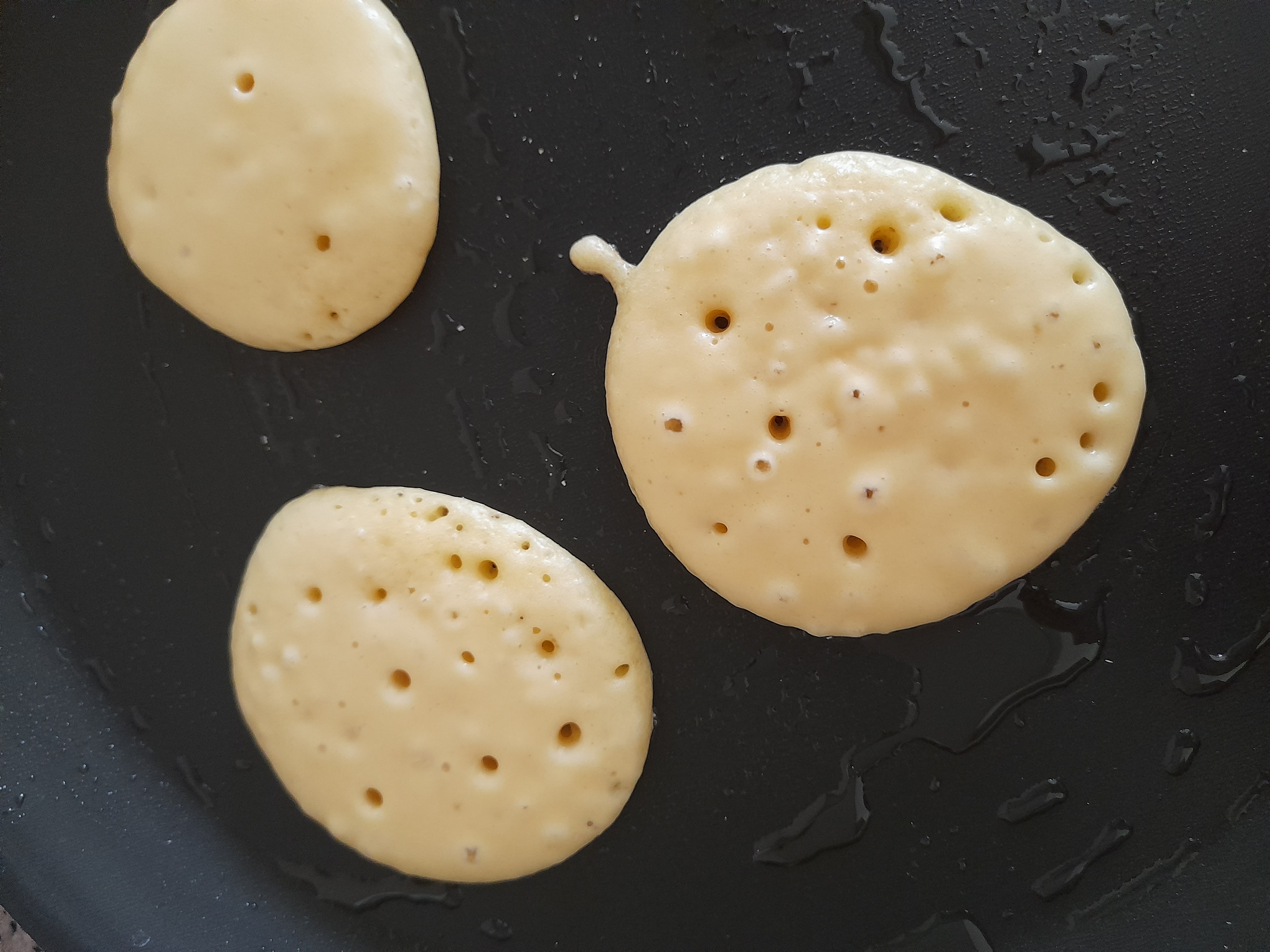 Deneyeceklere şimdiden afiyet olsun,yorumlarınız benim için çok değerli yorumlarsanız sevinirim,kendinize çok iyi bakın hoşçakalın.
ENG
Hi everyone, I missed you so much, I hope everyone is well and your days are enjoying a holiday with your loved ones. Today I woke up to a wonderful Konya morning, when I woke up, the day was not yet dawn and the smell of the air was very nice. The first thing I did when I woke up was to open the window, this makes me very happy, the fresh air that comes inside It is a great helper for me to wake up and start the day well. Then I went to the kitchen and put the water of my tea on the stove to boil. While thinking about something different for breakfast, I thought of making a pancake 🥞 that I have not made for a long time, I decided to use the materials I have in my house, we loved it, I hope it is very easy to make for you. but you will like this delicious taste. Also, it's a great snack that kids can't say no to, how about we start making it together?
1 cup of flour
1 tablespoon of sugar
1 pinch of salt
1 pk baking powder
1 pk vanilla
1 teaspoon of sunflower oil
You can multiply the ingredients if you want. Since I wanted to have a small amount, I used the measurements for today this way. Believe me, you will see that you have a delicious and soft pancake 🥞 when you make it.
First, whisk the eggs and sugar until foamy.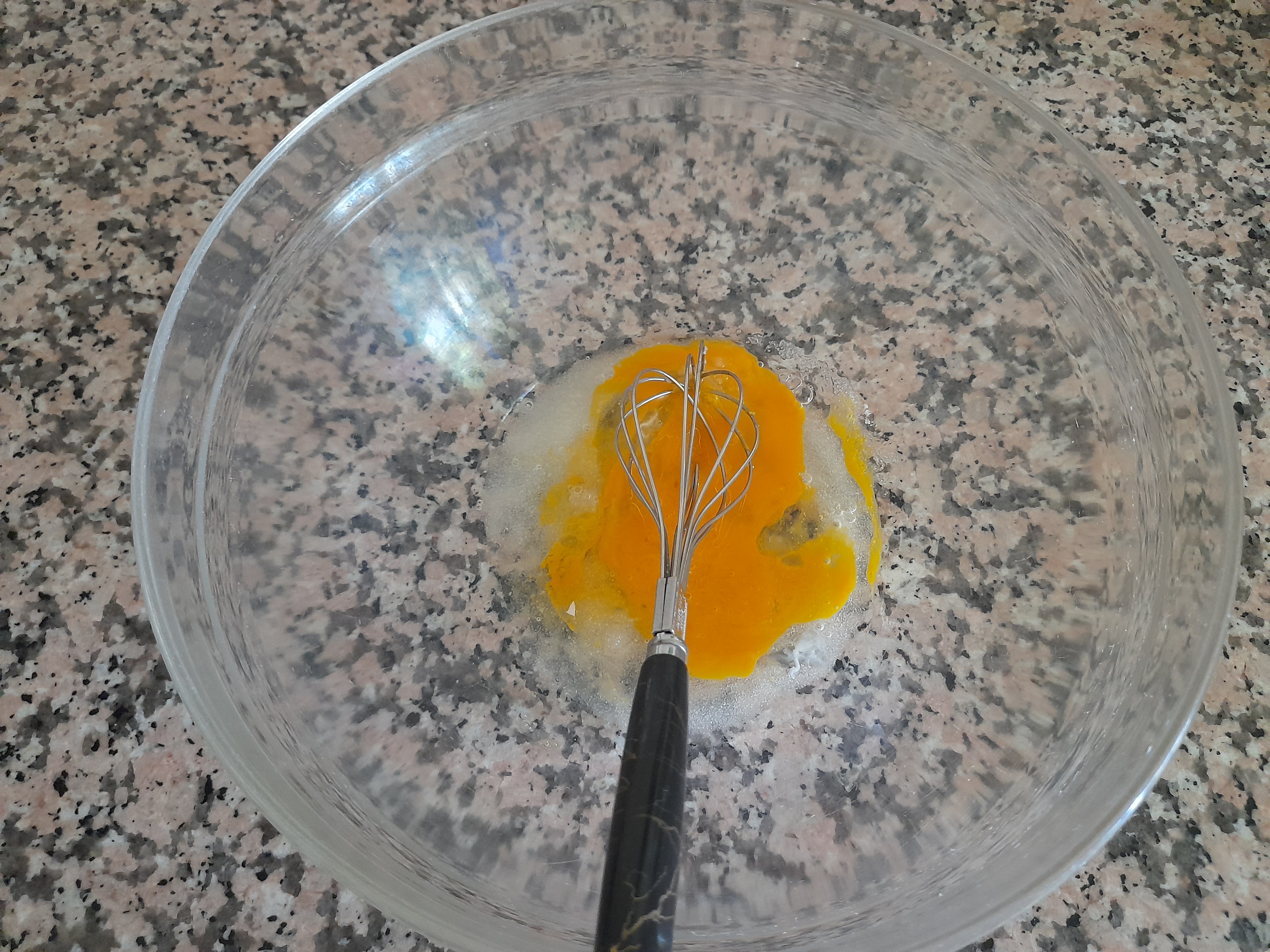 to the homogeneous mixture of sugar and egg 🥚, respectively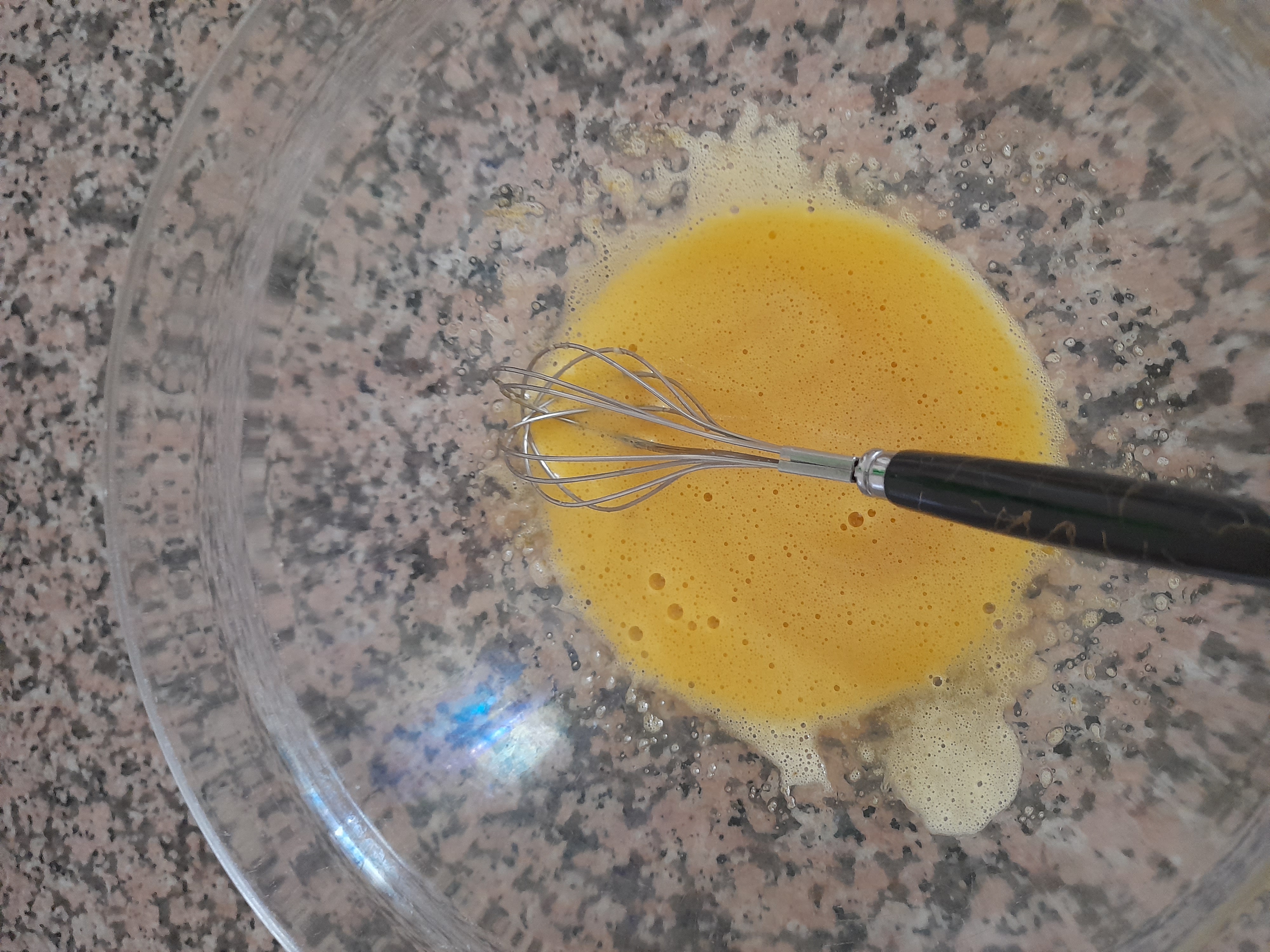 🥛 we add our milk and a teaspoon of oil and whisk it again with a hand whisk, I didn't use a mixer because I didn't see it necessary, but as always, you can use a mixer if you prefer😊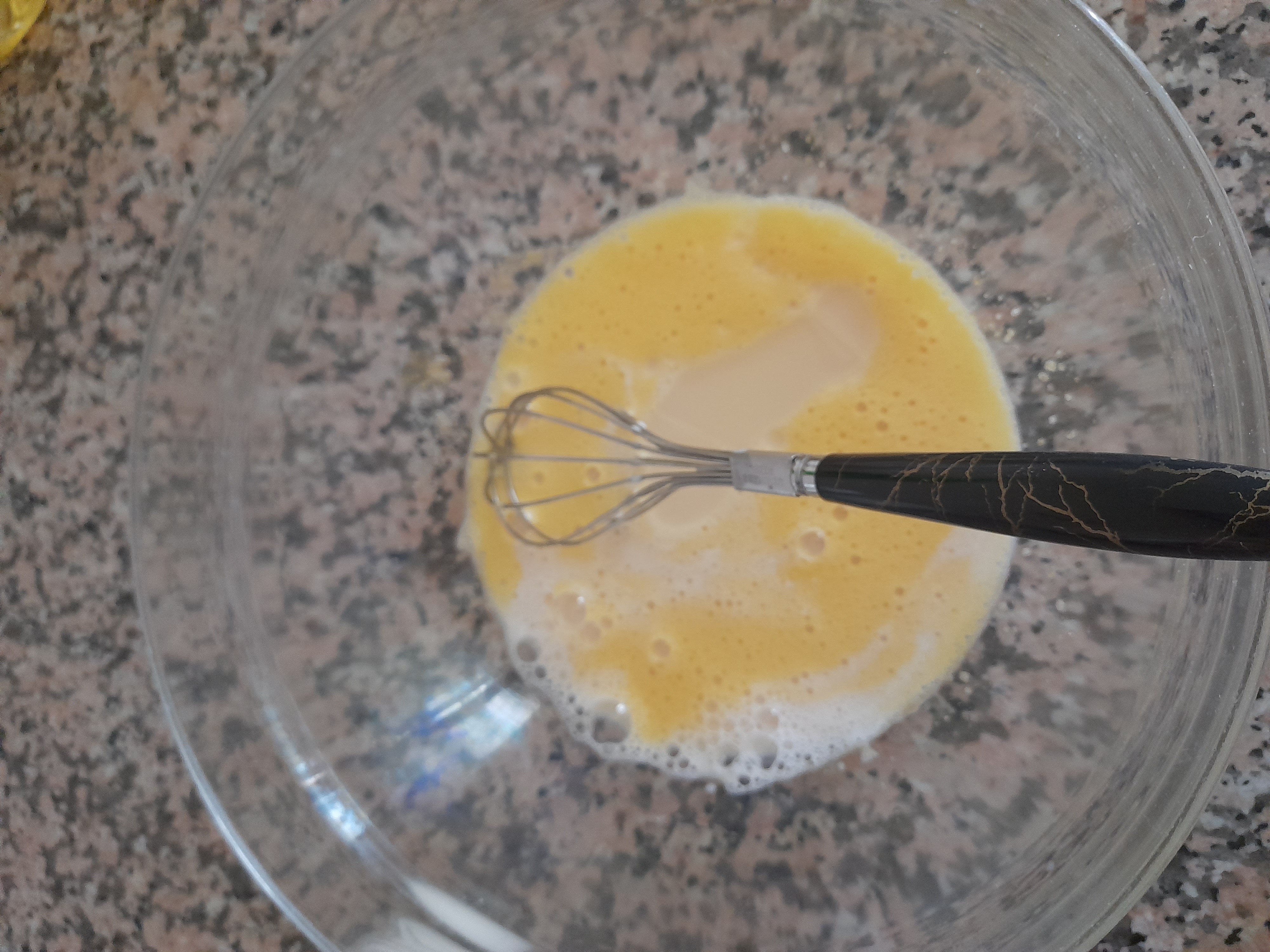 then we add the flour, here I want to add the following. Since I think the amount of cups I mentioned above is less, I added two more tablespoons of flour.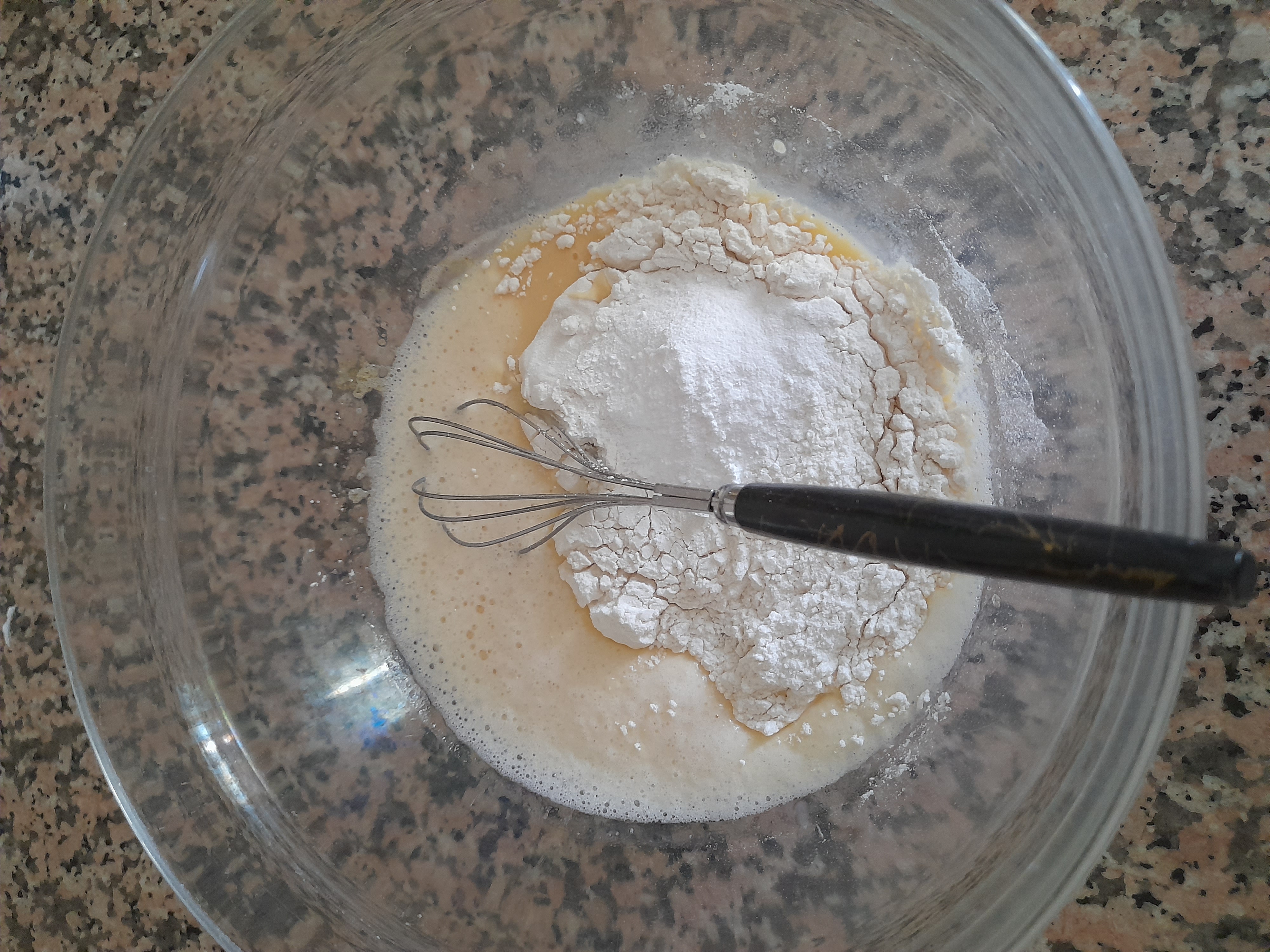 After adding the flour, I added the baking powder and vanilla sugar to the flour, respectively, and added a pinch of salt.
the reason we add a pinch of salt, it makes the cakes get better consistency, I usually use this method in my cake.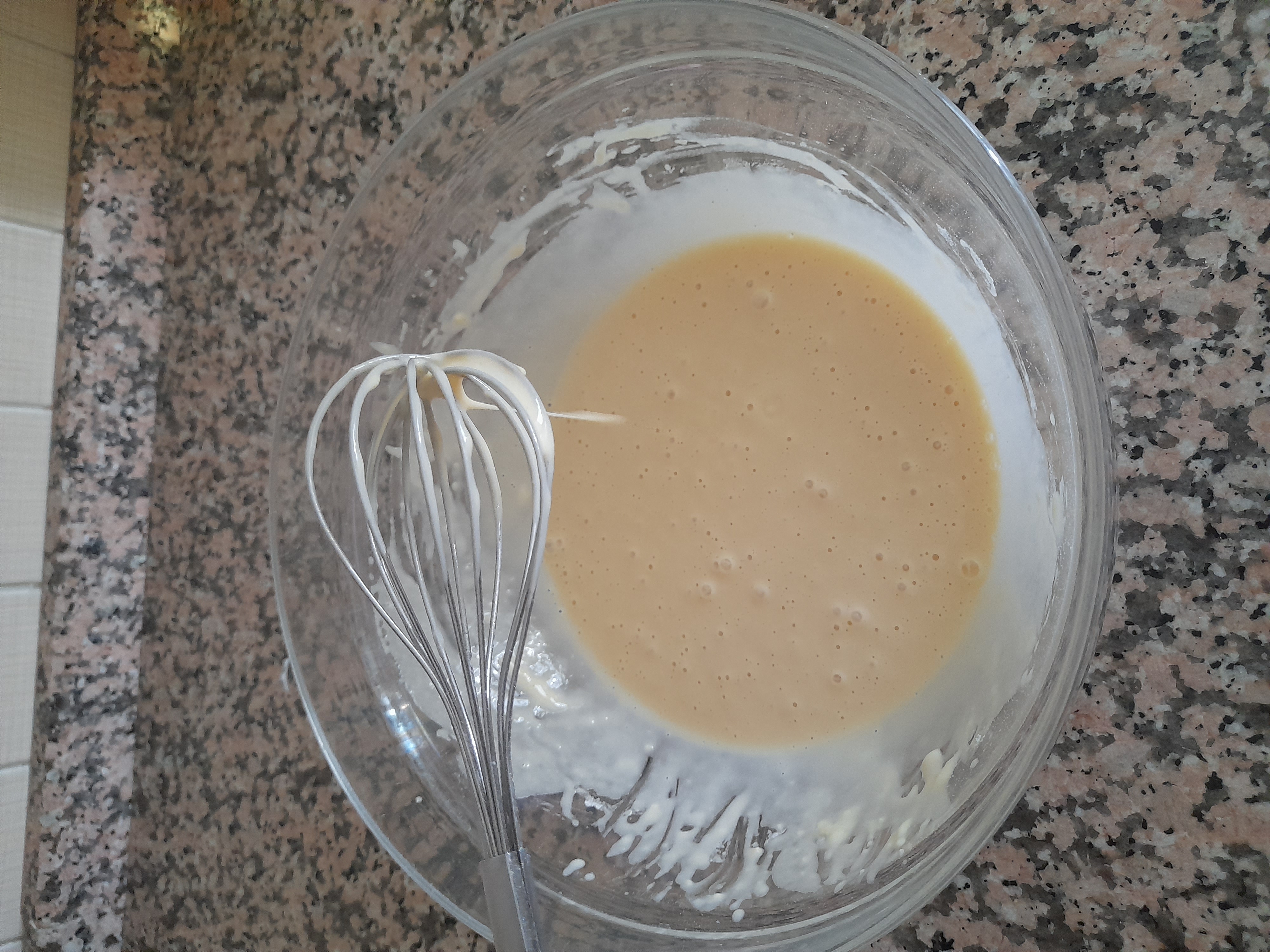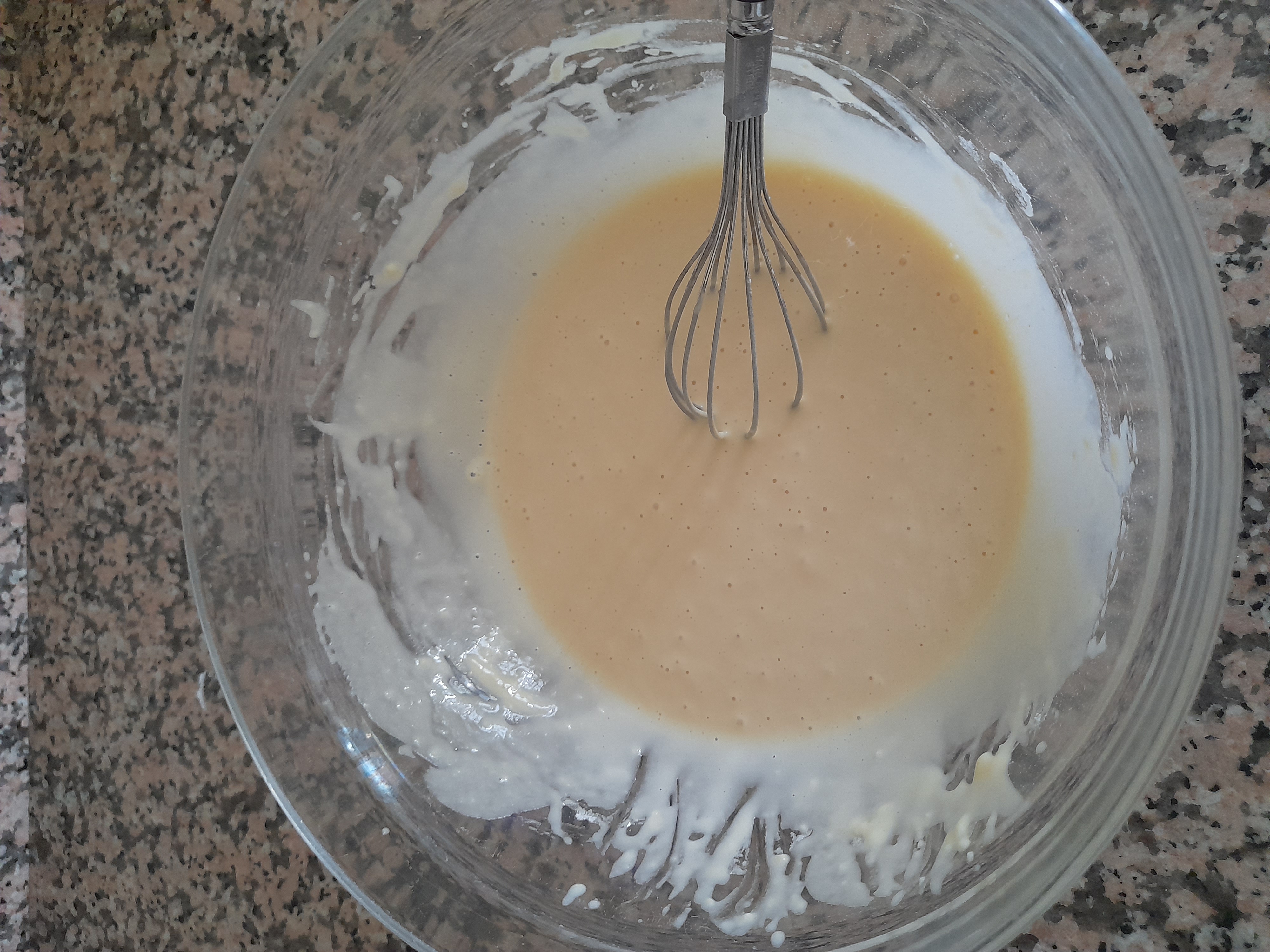 I greased a small amount of my pan with the help of a brush.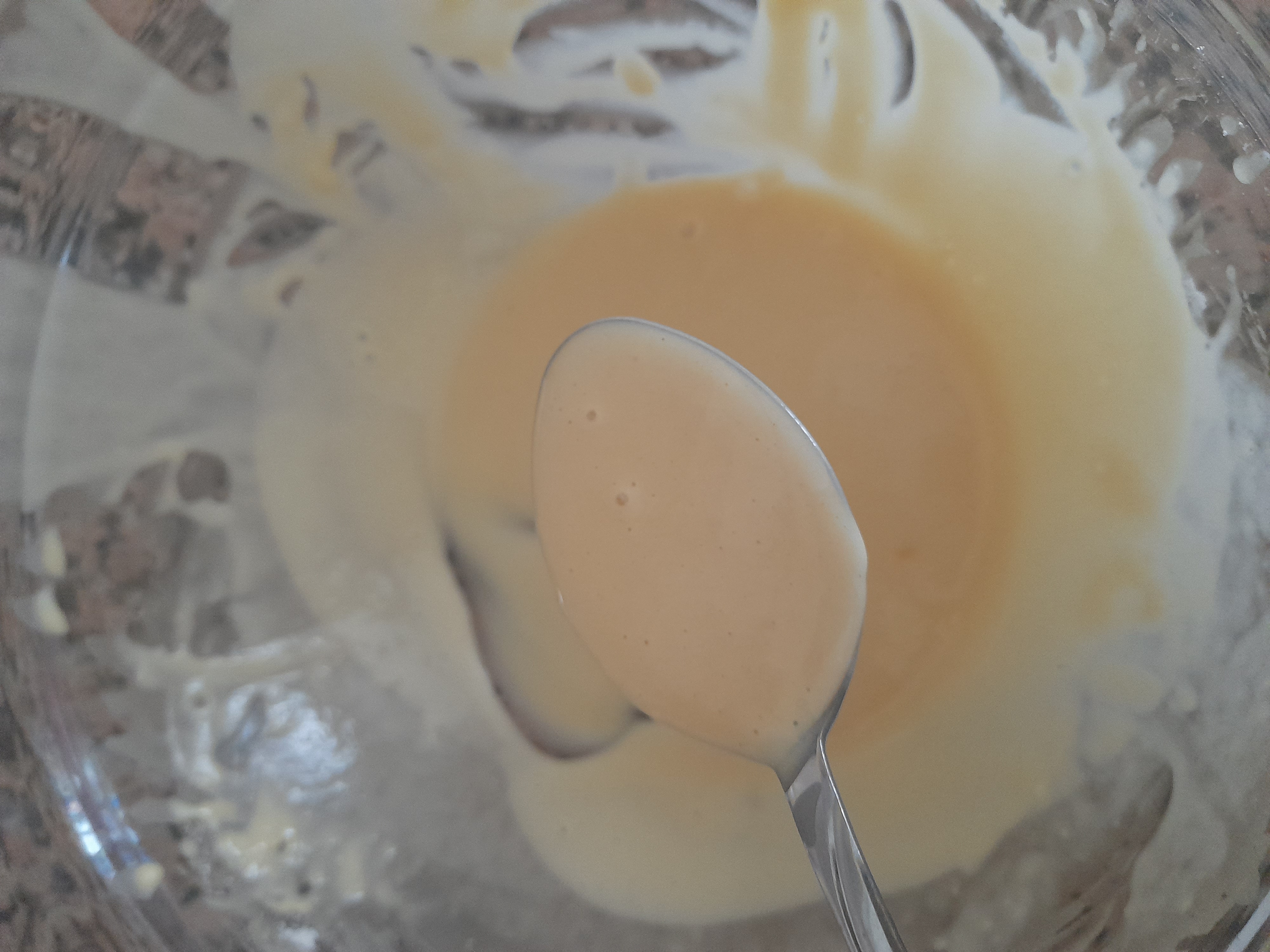 I poured our pancake batter into the pan with the help of a spoon, if you pay attention to pouring it at the same rate each time, it will not spread.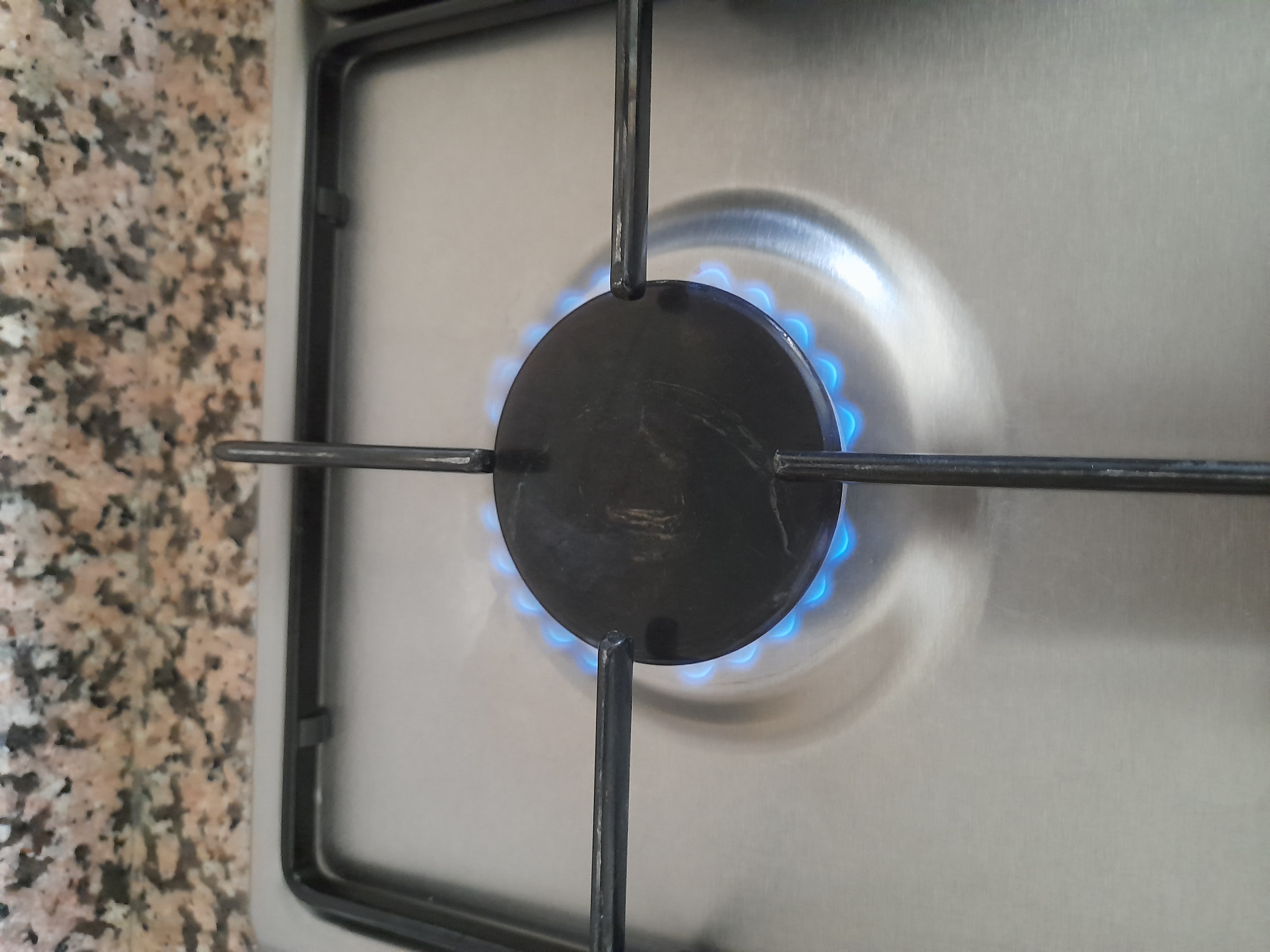 If the heat setting of our stove is as in the picture, your pancakes will cook without burning. Also, after I took the cooked pancakes, I did the pancake pouring process by waiting for the pan to cool a little on the edge of the stove, the waiting time is 1-2 minutes and before pouring each pancake batter into the pan, I greased my pan with oil with the half of a brush.😊
I cooked both sides.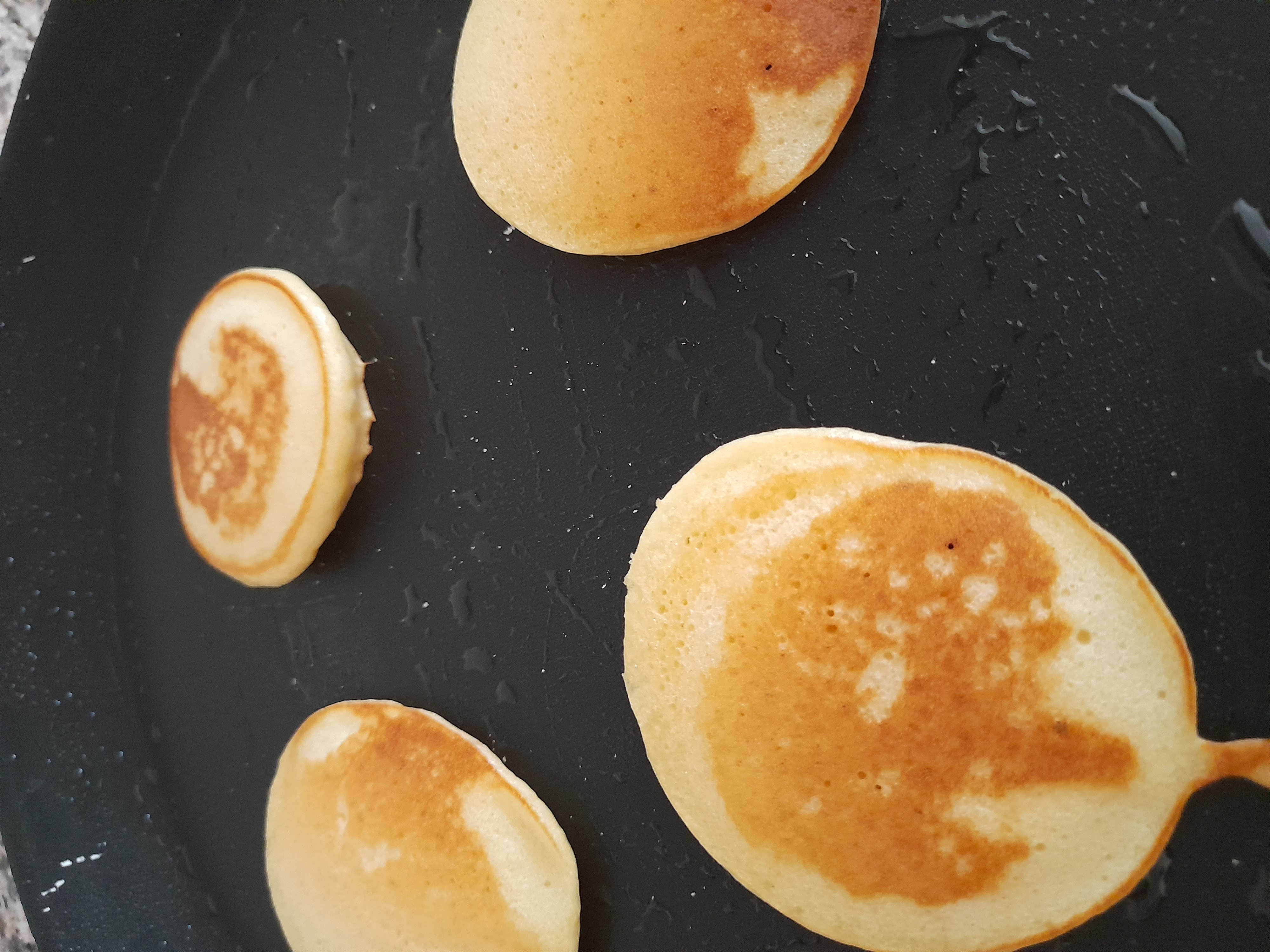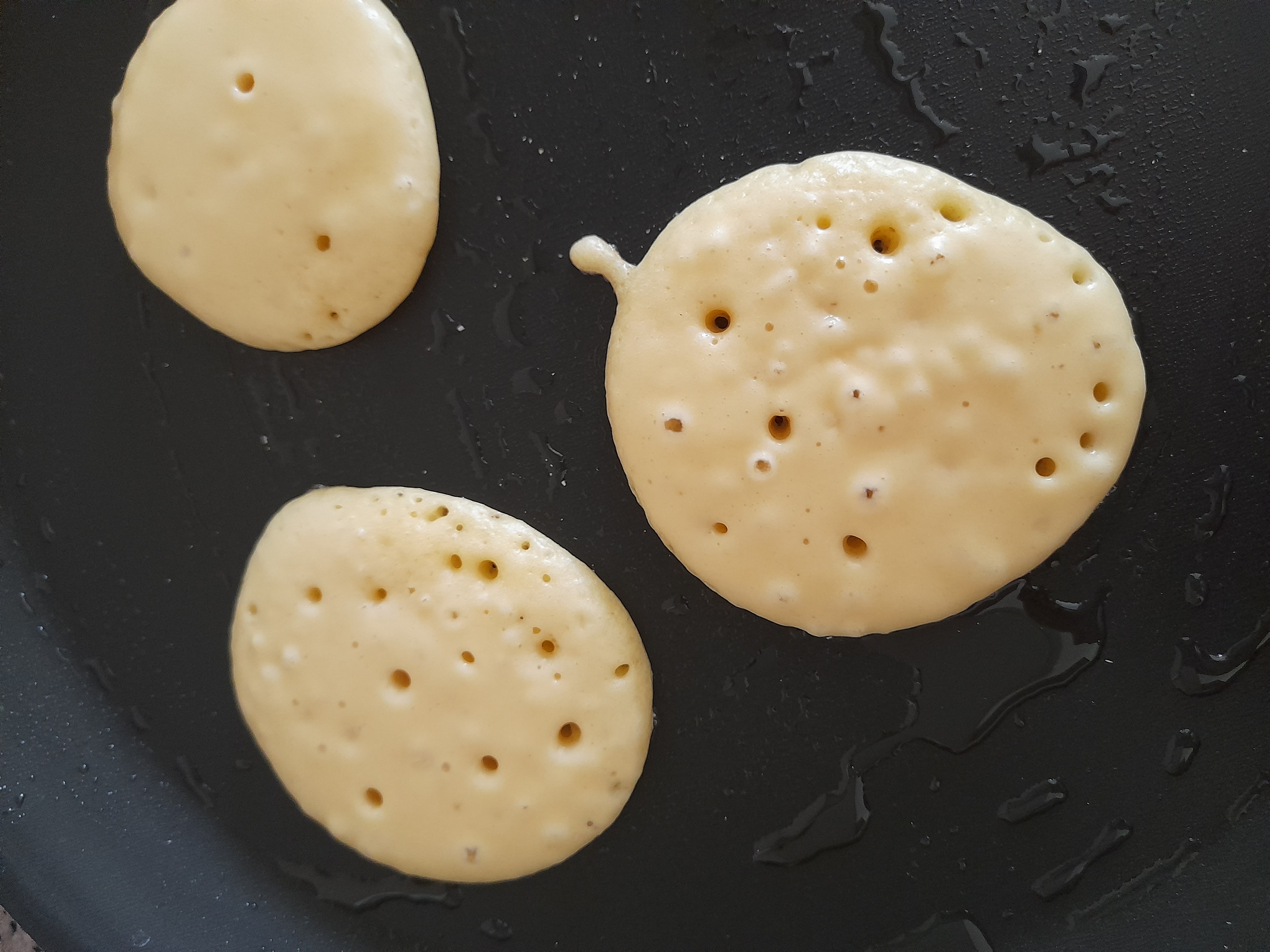 Good luck to those who will try it, I would appreciate it if your comments are very valuable for me, take care of yourself, goodbye.
---
---