İKİ KALP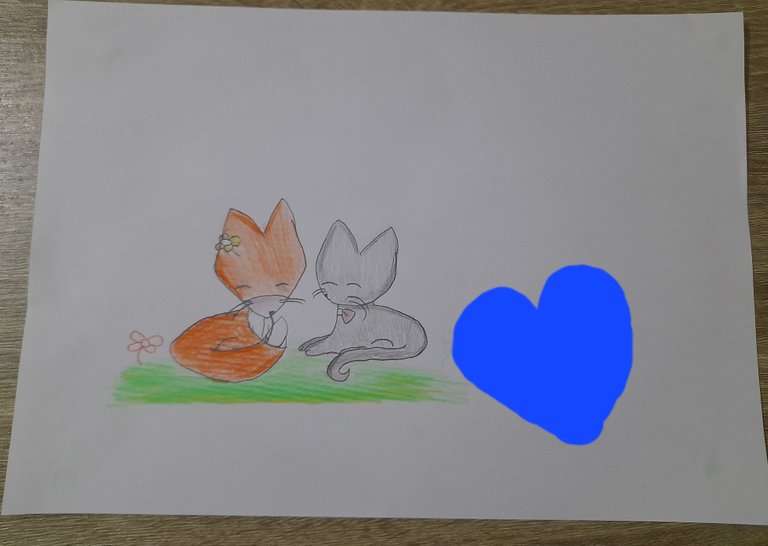 Picture belongs to my daughter
ENG
I said love;
distance between two hearts
Shy and fearful.
I told you banging my chest
The deep fear of two hearts.
Roads are long, life is short
How can the heart endure this separation?
O azure sky,
You stuck in my back like a dagger
Princess of the far land,
Hear my voice
Hope, let the doors open,
May the heart find its prince
Your coal-black eyes,
You fill my dreams
My wound is deep, no one knows your pain
My loneliness on a knife-edge road
I planted you in my land
I'm waiting to mow
I love you very much.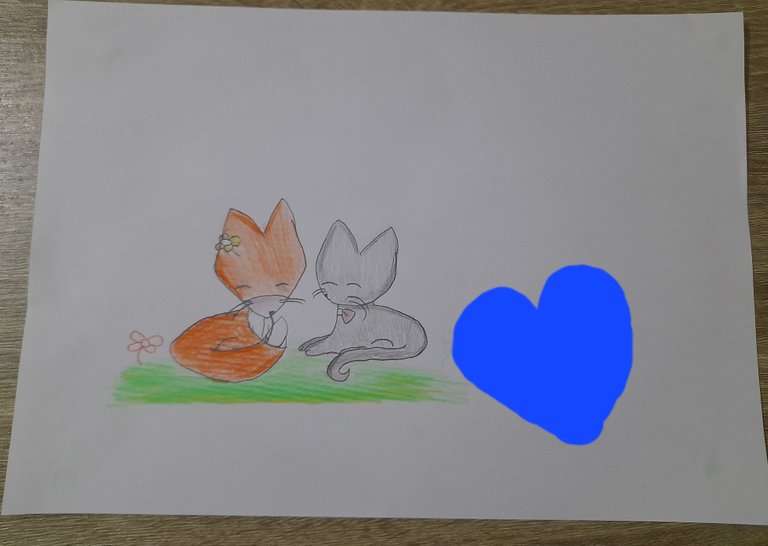 TR
Sevgi dedim;
İki kalp arasında ki mesafe
Ürkek ve korkulu.
Göğsüme vura vura anlattım sana
İki kalbin derin korkusunu.
Yollar uzun, hayat ise kısa
Yürek nasıl dayansın bu ayrılığa.
Ey masmavi gökyüzü,
Hançer gibi saplandın sırtıma
Uzak diyarın prensesi,
Duy sesimi
Umut etki açılsın kapılar,
Kalp prensini bulsun
Kömür karası gözlerin,
Rüyalarımı doldursun.
Yaram derin, kimse bilmez acısını
Bıçak sırtı bir yolda yalnızlığımı
Ektim seni, toprağıma
Biçmeyi bekliyorum,
Seni çok seviyorum.
---
---