My Soul strangler weekly challenge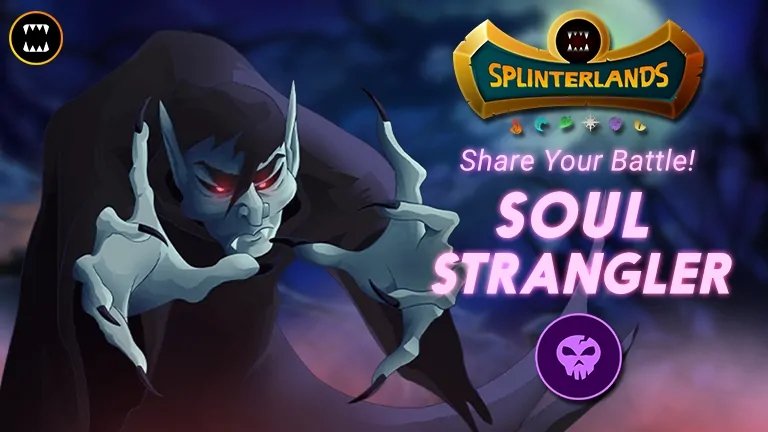 image link
Hello, Players of the Splinterverse.In this new post of the Splinterlands weekly challenge we are going to talk about Soul Strangler
Soul Strangler
Rarity: RARE
Element: DEATH
Attack: RANGED
Abilities:
Soul Strangler is a rare card in death decks. This is the latest version released by Chaos Legion and is a starter card. It has attack and very broken stats.This is logical considering it has a summoning cost of just three points.
The first week of August and the Splinterlands invite us to visit the darkest lands of Transylvania. This week's challenge takes us to the death deck and tests the mettle of a legendary creature. Soul Strangler is this week's protagonist. To get the best out of this little vampire's grave, I'll defend with two big cards, a card with a rare attack.
Soul Strangler is a Splinter Death card from the Chaos Legion edition. It is a creature with only 3 mana points, which makes it very usable, it also has 2 ranged attack points, speed and life.
Now I will tell you the battle results that I won using Soul Strangler.
Battle rules.
Mana cost:13
Summoner:CONTESSA L'AMENT
CONTESSA L'AMENT's ability reduces the damage of enemy range monsters by exactly 1 point, so it is a very useful summoner.
Position 1: Crypt beetle
Crypt beetle has a really useful ability, so it is a monster that should be placed in the first position. Its ability reduces the melee and range damage of enemy monsters, so it is really useful, so it is placed in position 1.
Position 2: Soul Steangler
Position 2, Soul Strangler, has already been mentioned above. It is a really useful monster because it has range damages 2 points, health 2 points and speeds 2 points.
Position 3: Life Sapper
Life Sapper is one of my favorite monsters. It's a really useful monster because of its ability to increase your health by 1 point if you shoot its enemy monster.
Final position: Cursed slimeball
Cursed slimeball is one of the monsters that I don't like very much. The reason it was added in this game is that it is added to sacrifice if the enemy is targeting the last monster of his team.
Round 1: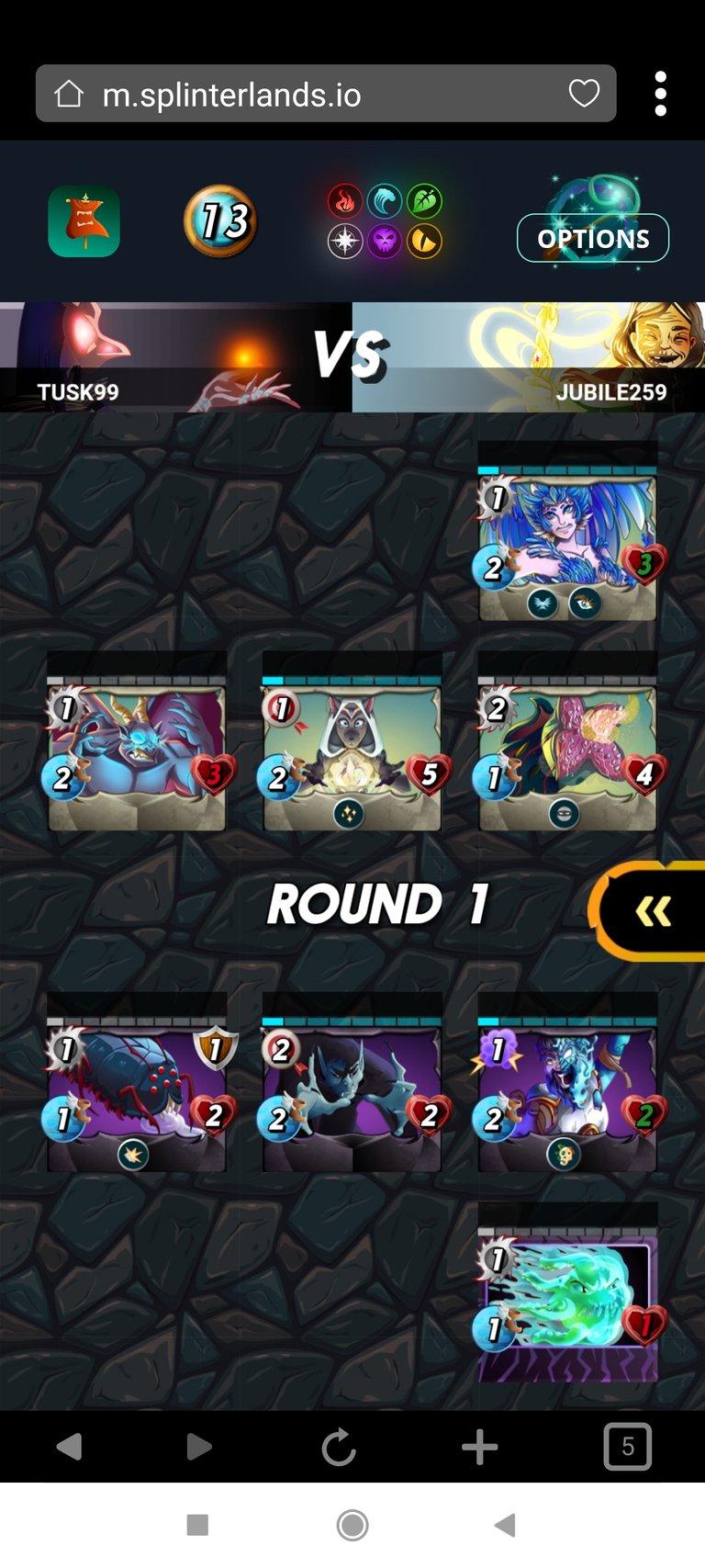 GARGOYA SCRAPPER came in the enemy's Frist position. However, due to the attacks of Soul Strangler and Life Sapper, it fell in the Frist round before the enemy team's tank heal. However, my team's cursed slimeball fell due to the attack of the enemy team's CELESTIAL HARPY.One good thing is that I put the crypt beetle in the first position of the team, so it is almost certain to win.Let's move on to round 2.
Round 2: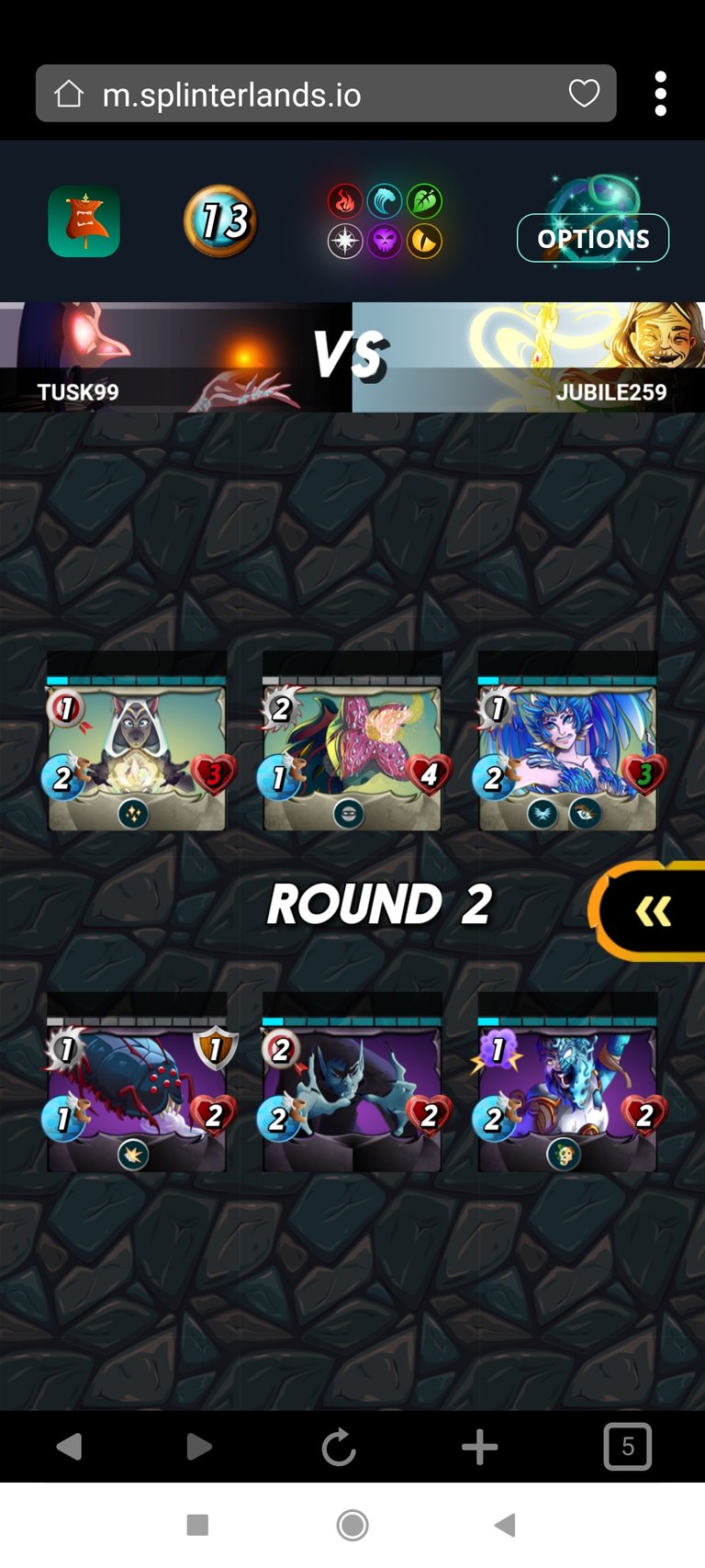 In Round 2, neither the enemy team's monsters nor his own team's monsters were killed. It was a battle that didn't change much.The reason is that the healing ability of the enemy team's tank heal doesn't really kill them.
Round 3: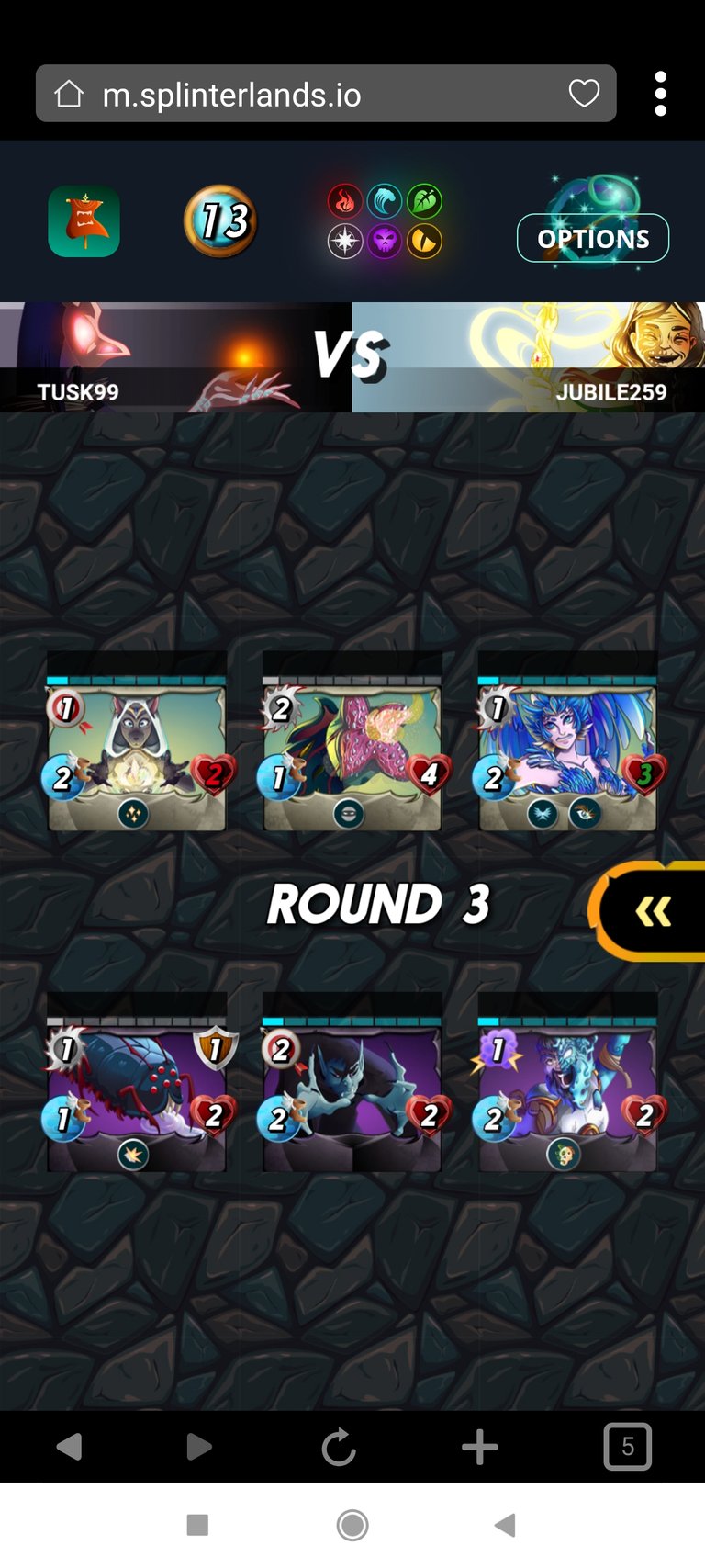 In round 3, I got a chance to win. The enemy team's healer, tank heal, was killed by Soul Steangler's attack. In Round 3, my team's monsters did not die. It was a really good victory.
Round 4: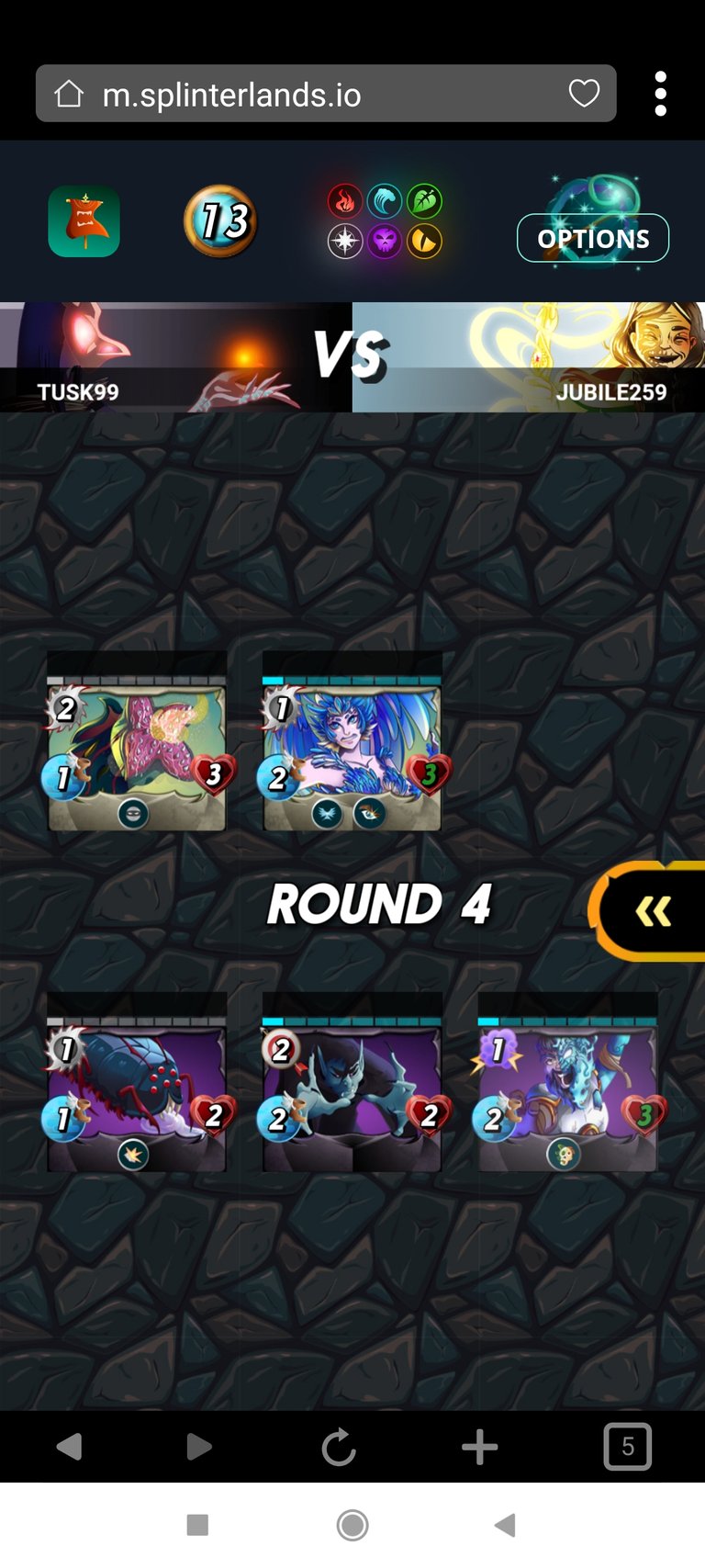 By the time Round 4 was over, the % that could be effective had reached 99.99%. The Stitch leech, which could damage my crypt beetle, fell to the hands of Soul Steangler. Finally, there was only one monster left on the enemy team.
Final Round: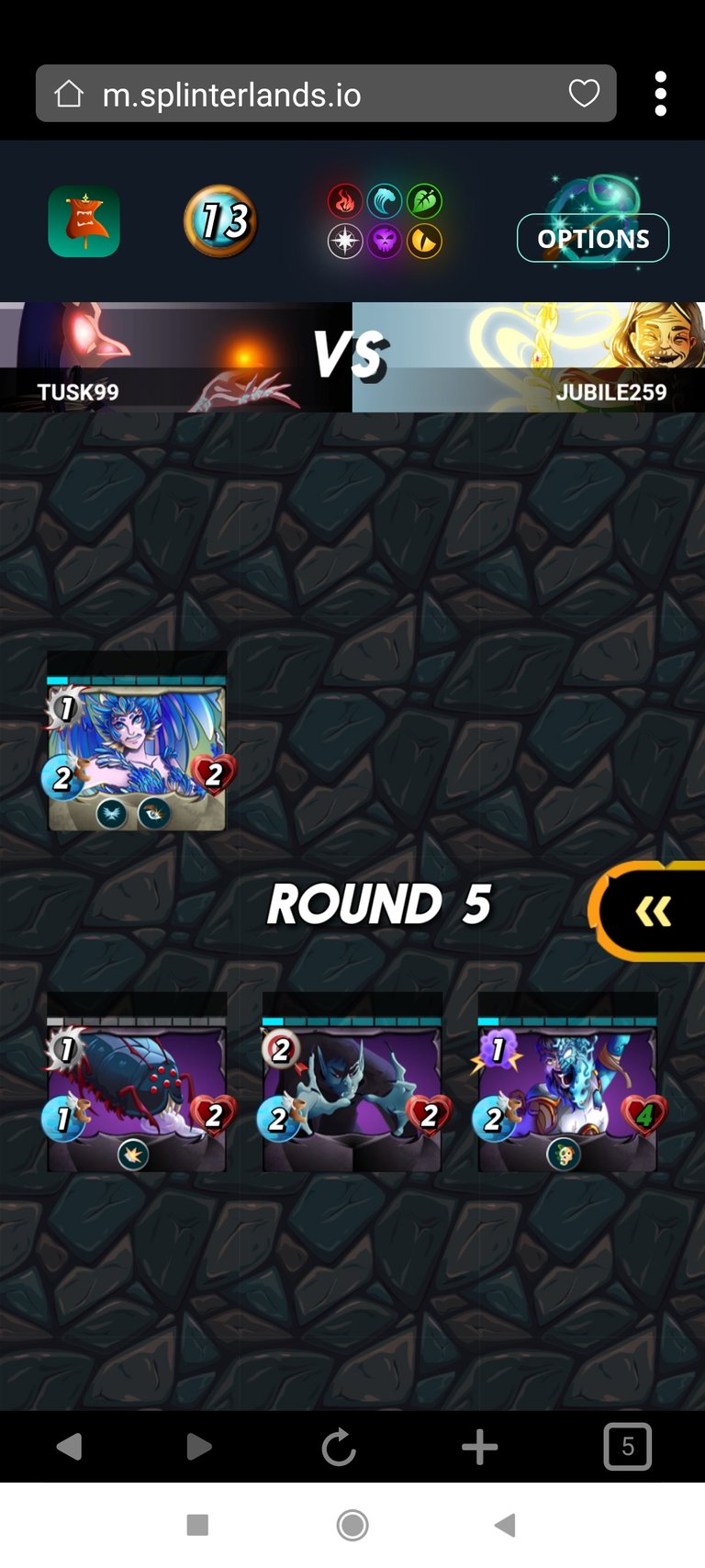 When we reached the Final Round, there was only one CELESTIAL HARPY left on the enemy team. In the end, the CELESTIAL HARPY fell due to Soul Strangler's attack. In the end, I won.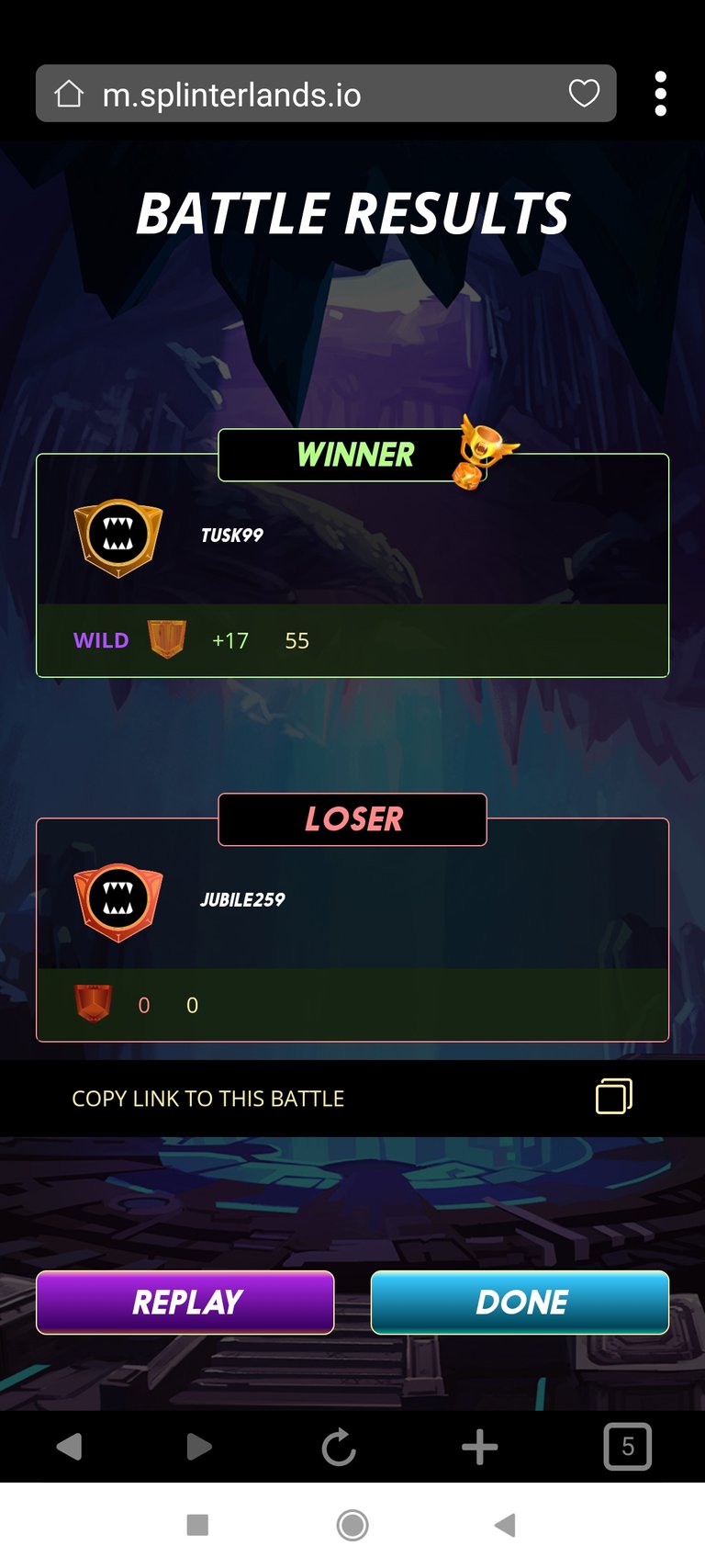 I won Rating point +17, Reward Points +55 as a reward for this game battle.I would advise you to try your best to play as you can get as many prizes as you can if you play carefully.
Thanks you for your paying attention to my presentation.Have a Great days to all the players of Splinterlands.
---
---