#Mc2022 || MADE SOME ROOSTED CORN FOR ME AND MY FAMILY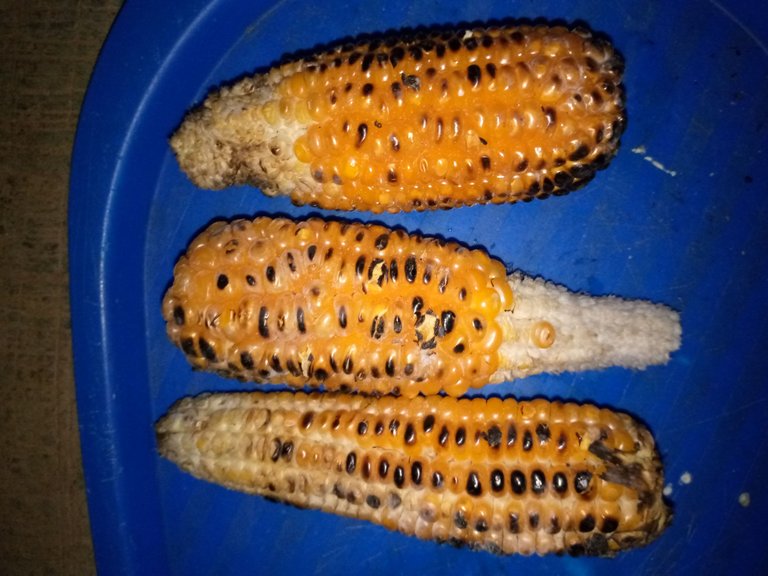 Hello everyone, it is another beautiful day and I am glad to be here again today and I hope that you're all good in condition and having a great day in your various places.
Today, I want to share with you about the new update on my maize plants. I did shared about how I harvest all maize plants yesterday to create space for my tomatoes and peppers and to also avoid letting pest eat the maize off.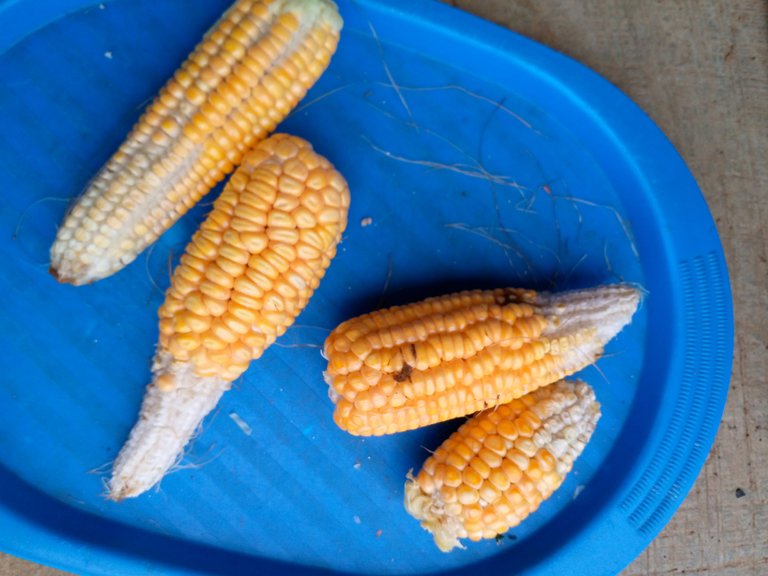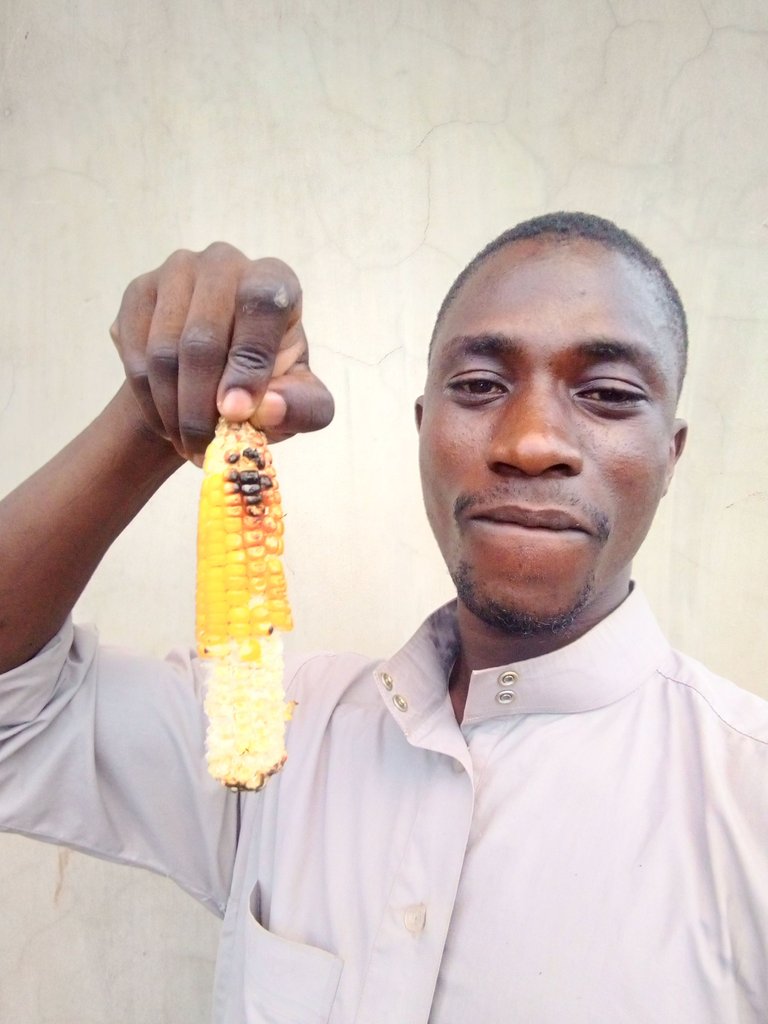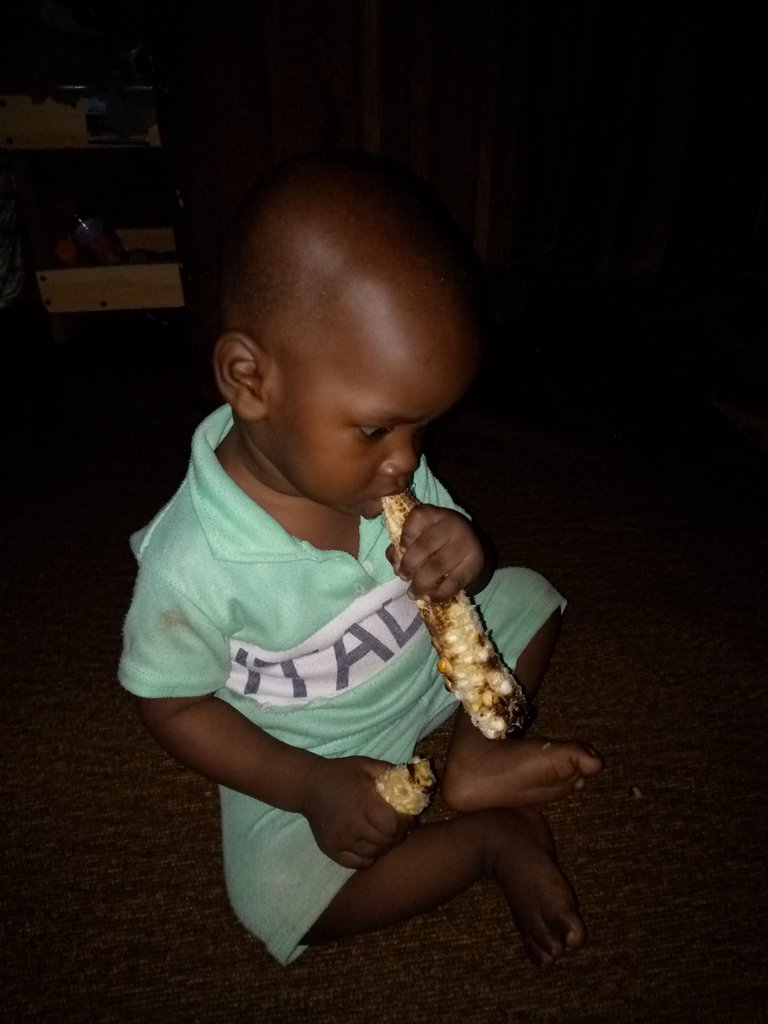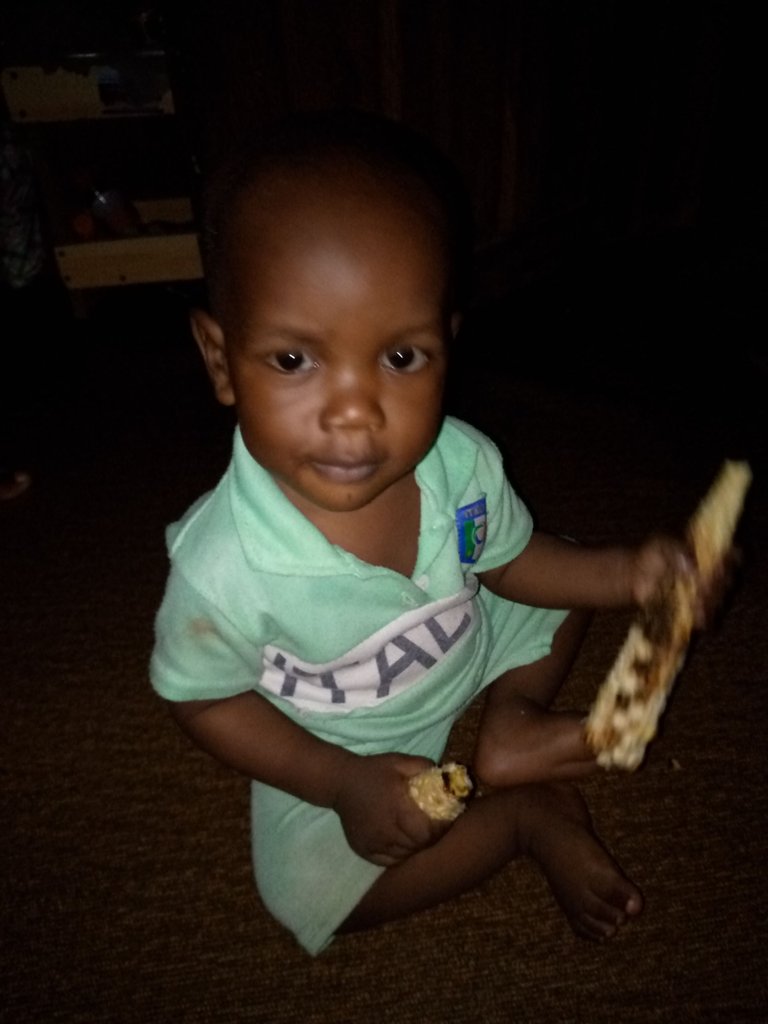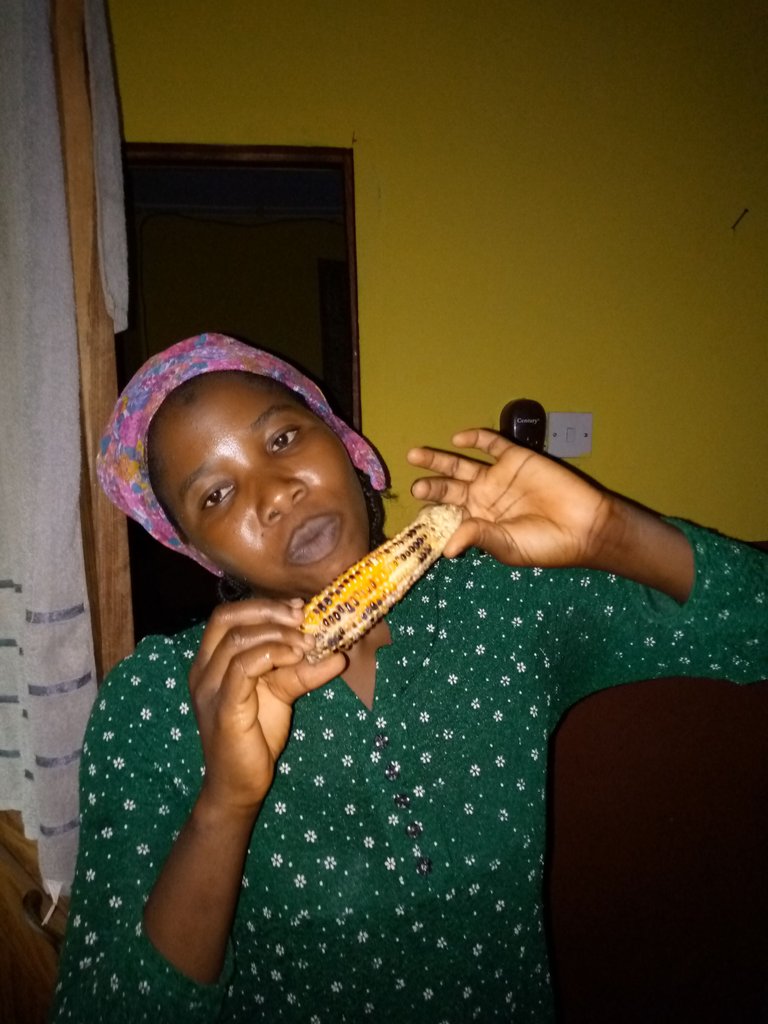 To let you guys know that I really had a great harvest then I am sharing this post with you all about how I turn some of the maize I harvest in to snacks for me and my family. Roosted corn is one of the most popular snacks like I used to called it one can get from farming, you can get it anywhere along the street here in my area especially during this period because there are many roosted corn sellers around.
I am one those people that love roosted corn 🌽 and since I had a great harvest and I don't need to spend any dime to buy it, then I decided to roost some of the maize from my harvest and roosted it and which means I am eating from the fruit of my labour 😂😂..
I really enjoyed the sweet roosted corn together with my wife and even our little baby boy joined us to have from the roosted corn. As you can see him handling two comb of 🌽 😂😂..
There are still some maize left for me to process in to what ever I want, but right now, I am sun-drying it for the time being.
A big thanks to @felixxx for this amazing initiative of #Mc2022 and thanks to the support of @balte , @schlees , @druckado , and others who have made this initiative an amazing one.
Thanks for visiting my blog and have a wonderful day
I really appreciate your upvote and support
@twicejoy cares ♥️♥️♥️
---
---