Putting Real-World Assets On Blockchain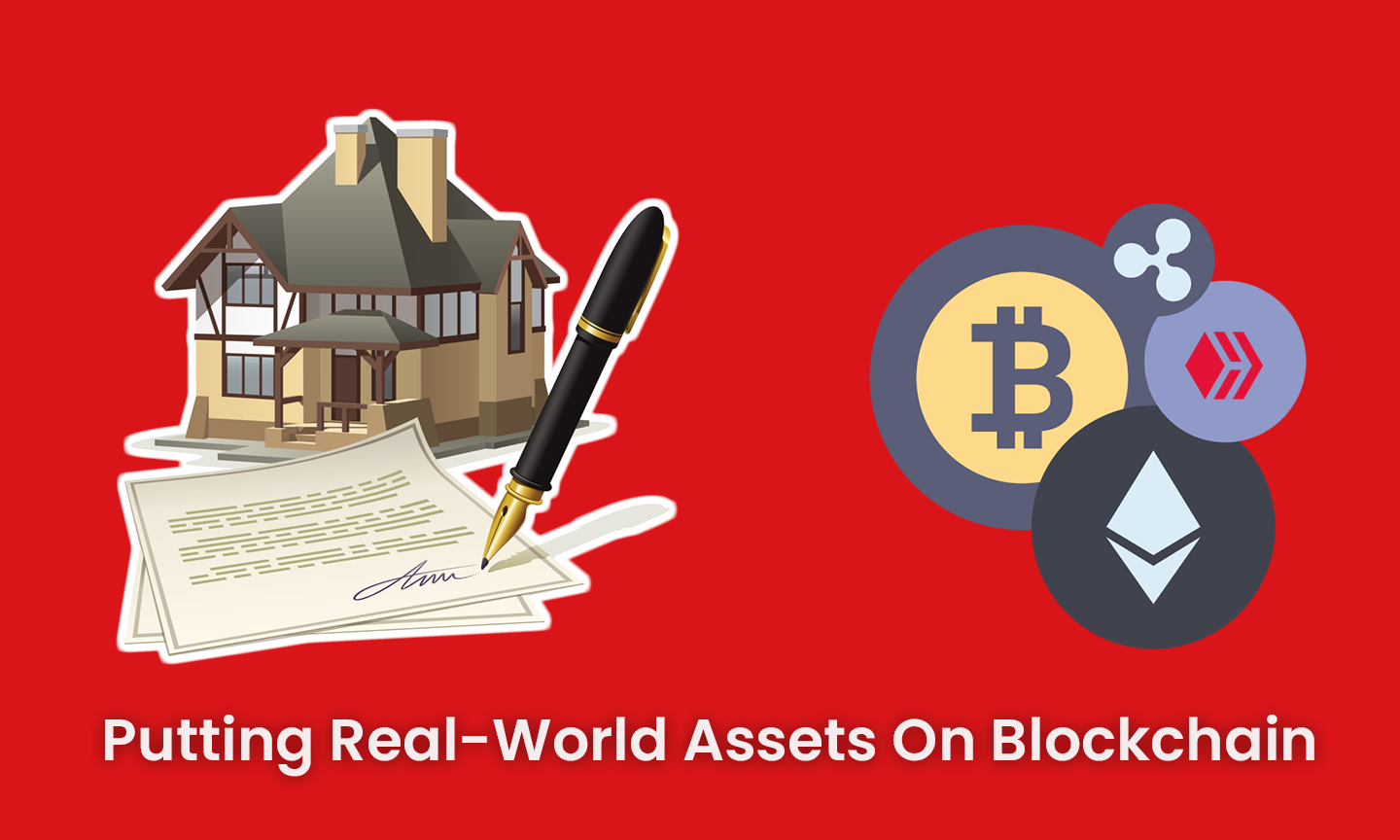 Some time ago, I wrote about physical and digital assets and I explained the benefits of physical assets like houses and others and I further explained the good part of digital assets and the factors why people should invest in them.
Directly or indirectly if a digital asset does not have a physical value to our lives, there is no reason we should invest them. We invest in assets like Bitcoin and Hive because of the value they have.
I read a post some days ago and I found it interesting and I like to share some info on it. A company sold Real-world estate as NFT on the blockchain. While there are many factors to consider, I think it is cool. Sometimes last year, I met an artist with a great reputation at my side of the world and he wanted to sell some of his old assets. And the idea was to mint the pixels on chain to sell and still give the physical assets to the buyers.
A project like Alien World (TLM) is a kind of real estate/space NFT that allow people to buy visual land/space and make use of the land for profit. There have been many like Decentraland and Sandbox that are in the sphere of the metaverse and people invest exorbitantly in them. While the good ones allow people to smile in profit, a lot of people are losing money to them. And the truth is no one can live in a visual house. We are still human and dwell in the physical.
Sometimes ago, the origin story and NFT marketplace sold physical real estate properties as NFT. There are many questions about this. Especially, the paperwork.
Real estate is the oldest and one of the safest investments and there are conventional processes to it. The brokers, escrow, and conveyancers. They call some people agents on my side of the world. All of those will sum up to more extra charges for the buyers when buying a house.
The problems with conventional means are the High risk of fraud, Lack of Transparency, many intermediaries and tedious paperwork.
Real-World Assets on Blockchain
Minting real-world assets on a blockchain is sure different from other photos and basic assets. There are real estate regulations and compliance for every country and this is a major work.
But Roofstock on Chain used a smart method.
They title each home as a limited liability company (LLC)
Then they tokenized the ownership as NFT on the blockchain
The buyers are verified on the chain
Then the property can move on the chain with no hassle.
I think this is a great way to incorporate physical assets into the blockchain. While digital projects are great, we depend on physical assets for survival.
I am tykee. A dev and writer.
Posted Using LeoFinance Alpha
---
---