Saturday - My Game Day
Hello everyone,
Is another beautiful day and we give praises and thanks to Allah for all the good things He has done for us.
Is another bran new day and I'm here to share with you guys how my day went that's Saturday.
I wake up very early this morning today because I was having a match to go and play in the morning.
So due to that, I had to wake up early and do what ever I have to do in the morning so that I won't be late for the match.
Normally, what I do in the morning is I was my dishes and after that, sometimes I clean the compound.
So after I finished, I then dress up and start going to the field.
And i called my friend to come so that we can go together.
We reach the field so early.
So when we reach, our team mates were there already so we're stared passing the ball to each other just to warn up.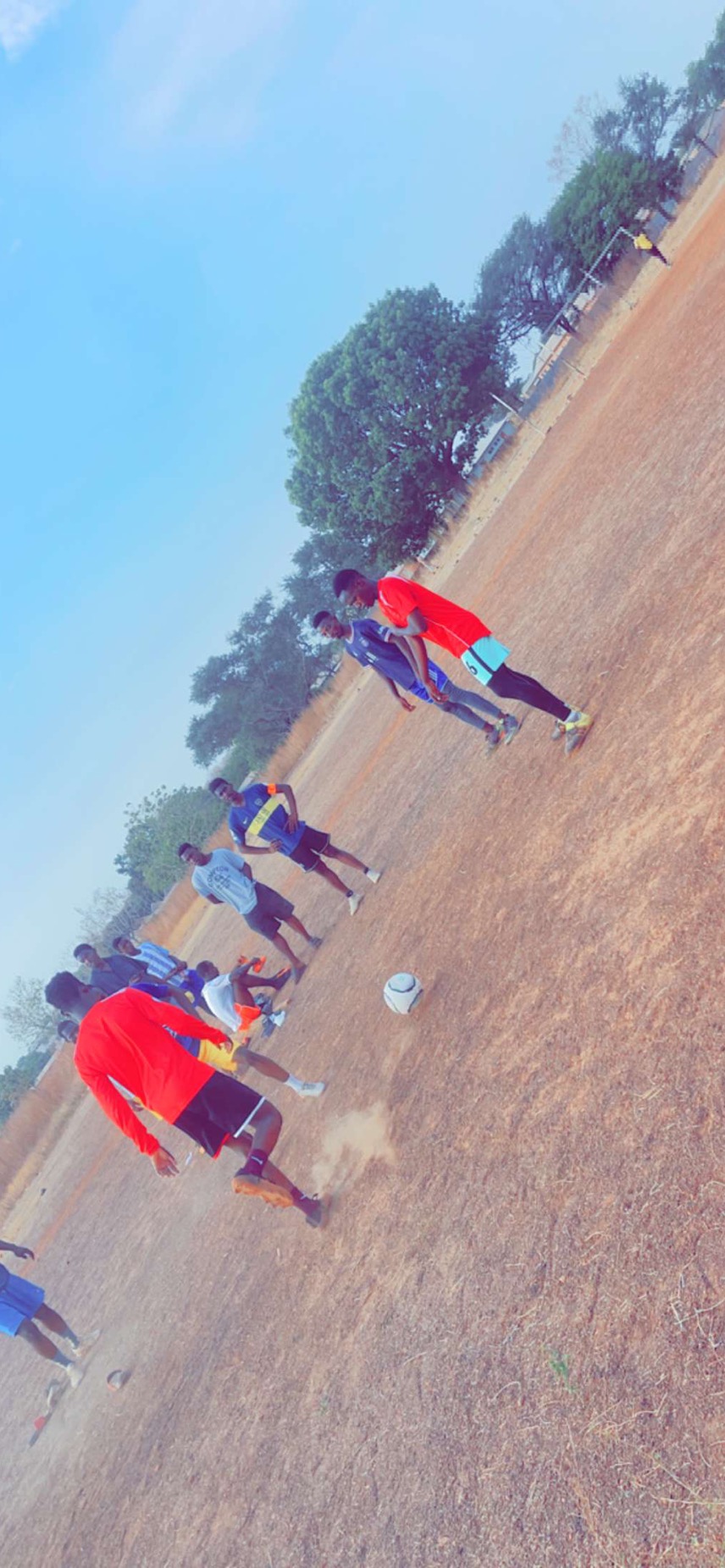 We warm up for like 15 to 20 minutes.
And we start to play the match.
The match was really a tough match and it was really interesting.
It was just full of physical work.
If you play loose, you will get injured.
So the first half, we play 0-0
So this alone should tell you how tough the match was.
So we went for break and came back.
And this was were the magic started.
We used 3 minutes to school 2 goals.
And we keeping… and getting to the 90th minute we added another goal and the match ended 3-0 in favour of my team.
And I was so exhausted and even walking back to my hostel was a problem.
So they took me on a motorcycle back to my hostel.
Hmm they kick me and I had an injury so I was not able to walk properly.
So that was the reason why they took me on the motorcycle back to my hostel.
So when I reach, I just managed and enter my room.
And I walk straight to my bathroom so that I can have my bath.
And after I was done bathing, I was luck a friend of mine did breakfast for me. So after took the breakfast, I look painkiller and I slept.
I slept almost the whole day.
And this was how my day went.
Thank you!!!
---
---