"Abbey" prompt story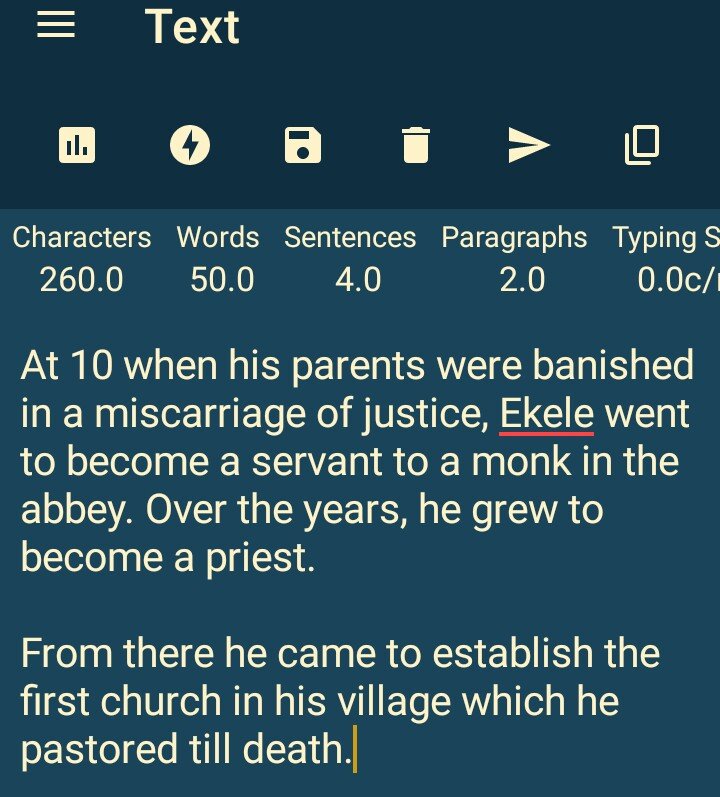 At 10 when his parents were banished in a miscarriage of justice, Ekele went to become a servant to a monk in the abbey. Over the years, he grew to become a priest.
From there he came to establish the first church in his village which he pastored till death.
---
---