"bronze" prompt story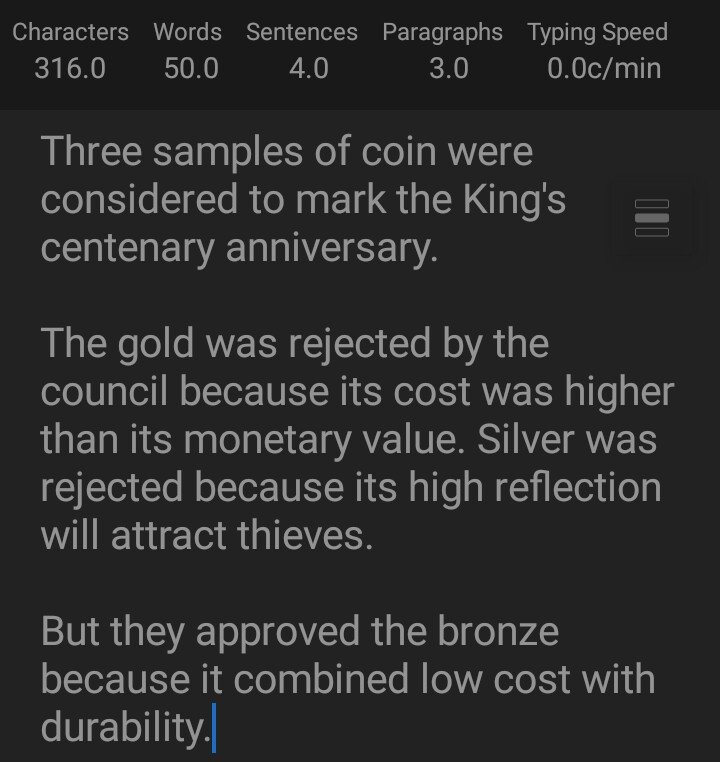 Three samples of coin were considered to mark the King's centenary anniversary.
The gold was rejected by the council because its cost was higher than its monetary value. Silver was rejected because its high reflection will attract thieves.
But they approved the bronze because it combined low cost with durability.
---
---