"Crew" prompt story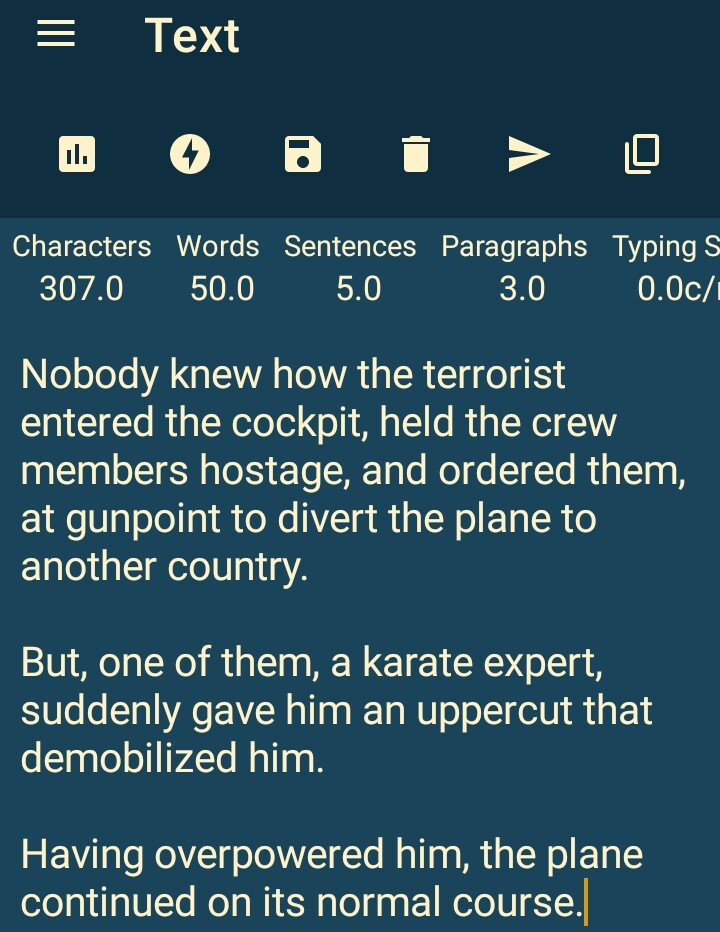 Nobody knew how the terrorist entered the cockpit, held the crew members hostage, and ordered them, at gunpoint to divert the plane to another country.
But, one of them, a karate expert, suddenly gave him an uppercut that demobilized him.
Having overpowered him, the plane continued on its normal course.
---
---