"veteran" prompt story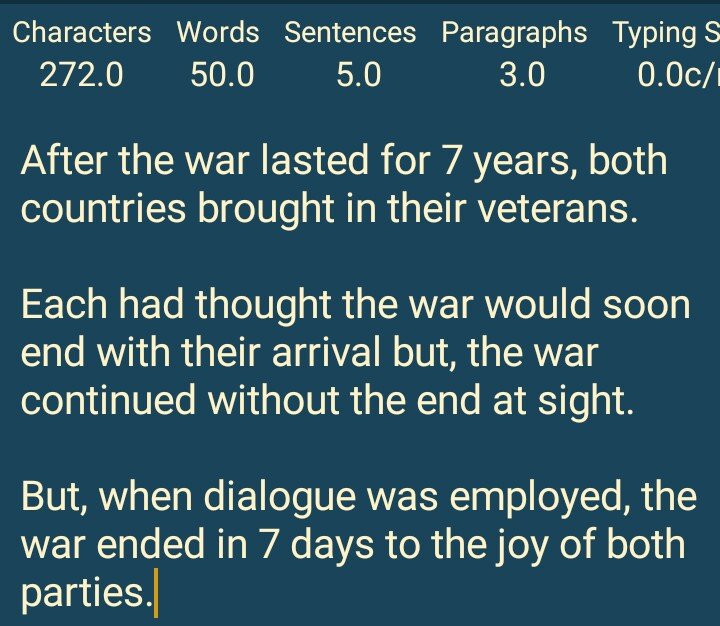 After the war lasted for 7 years, both countries brought in their veterans.
Each had thought the war would soon end with their arrival but, the war continued without the end at sight.
But, when dialogue was employed, the war ended in 7 days to the joy of both parties.
---
---