He's not your blood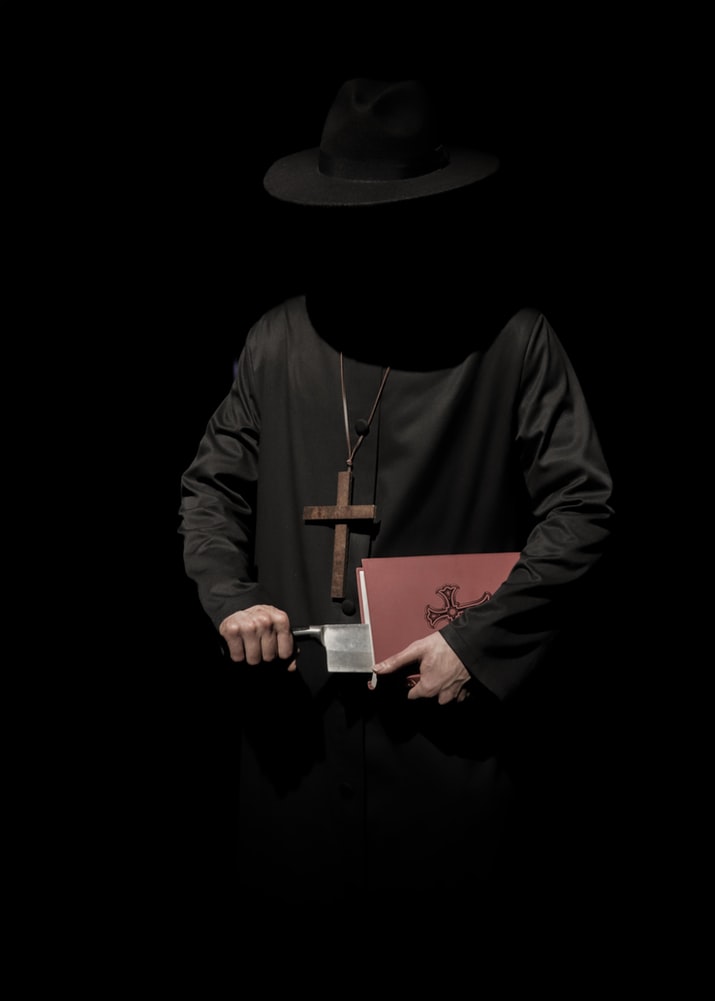 source
Marriage is never complete without children in it neither is it a home whole without peace in it. But when all these are missing, I smell chaos.
Marriage has always been an important thing for most people, especially when your parents see that you're getting older, but this has never been my desire. No, don't get me wrong. It's a good thing to find love, find your other half, and get married to each other. But I don't see the benefits of sticking to one person till the end. I don't buy that idea.
Every time someone asks me this question, "when are you getting married?" It creates a hot spark in my head. My ideology has scared off all my loved ones, they think I am not serious with my life, maybe I'll die alone. Due without anyone at my side. No memories of me would be left. But still, I enjoy going to my friend's weddings and seeing them saying the vow, a vow till eternity, "Till death do us apart." An oath that many can't keep.
My ideology about marriage has kept me standing out and proud of my beliefs. But everything changed when I met Sandra.
It was at the beach, on the eastern coast of Costa de Rica. I was hanging out with my friends and their beautiful wives, I laid down on the beach chair under an umbrella, as I watched people swimming and having fun in the water, some were taking pictures, playing volleyball, while the kiddies were making sand houses with their buckets. The atmosphere was peaceful and colorful, but I was lonely.
I laid down there with my sunglasses on, pondering about life and its meaning. Suddenly, my eyes caught a pretty lady swimming out of the water. She was tall, white in complexion, beautiful, she wore a bikini top. Then she swings her hair to wash off the water residue in her hair. Her hair was so long which made her extremely beautiful. At that moment, I knew she was the one. I felt a strange energy in me yawning for her. She's the woman I want. I couldn't help myself, I ran towards her to exchange pleasantries and get to her contact.
Over time, our love grew stronger, she wanted more, and I did also.
Hmm, have you ever been in love? Have you ever felt this way? If you did, you'll understand how I felt. I couldn't let go. So I decided to ask her a big question.
I had her go on a date with me, it was romantic, I went down on my knees, close to her, held her left hand, as I slowly brought out the ring. I looked into her eyes, it was a way for me to know if she meant the feeling of love she has for me is genuine. Then I asked her, "Sandra, my love. Of all women I have been with, you are special and I want to spend the rest of my life with you. So Sandra, will you marry me? Will you stand with me till the end? Will you be mine?"
I was still on my knees with the ring in my hands, waiting for her reply. Then she smiled and said, "Yes." Immediately I slid the ring into her fourth finger. I was speechless because that's how she made me feel. I hugged her and we kissed. I got married to her and my ideology about marriage was trashed out because of one special woman. My promise to never fall in love changed because of her.
It's been twelve years, and every moment with her felt like the first day I saw her. And when she's in my arms I felt like her guardian angel. We had a son, James. He's a resemblance to his mother.
My home was peaceful and together we grew, but everything changed. Just one phone call revived the truth about James.
I was at work when Sandra called me that James is in the hospital and he's losing blood. Immediately I dashed out from the office and drove wild to the hospital, but made sure not to knock anyone down. I got to the reception and I was directed to my son's ward. There I saw him lying still on the bed, next to him was my wife holding his hands as tears were dropping out from her eyes. I rushed in and hugged her, then I asked, "what happened?"
"James had an accident in school. He fell from the stairs and had a deep cut on his right leg. And now, the doctor is asking for a blood transfusion because he's losing blood. " She explained.
"Then why didn't you give him yours?" I asked.
"I tried to but the doctor refused because I don't have enough blood to share." She felt helpless.
"It's alright baby. I am here now."
Then the doctor came in with his nurses. Welcomed me and instructed a nurse to draw a fraction of blood from me for a blood test.
We waited patiently for eight minutes, but I was troubled as I walked to and fro in the room waiting for the doctor's report. Shortly, the doctor walked in with a file in his hands. His face had no expression, I couldn't read it. It doesn't matter to me because I needed to save my son's life.
Then he said, "Sir, are you sure this child is your son?" He raised his eyebrow.
"What sort of question is that? Yes, he's my son. My flesh and blood." I replied angrily.
"Oh, well Sir, the test results say, your blood isn't compatible with James. So it means you are not his father and he's not your son. I am sorry Sir."
Immediately, I heard that I turned to Sandra. She couldn't look at me. She felt guilt. I was speechless. My breath seized, my eyes were closing slowly. Suddenly, I was losing my balance. I was trying to reach the door, but I couldn't. I fell to the floor. She ran towards me and called for help.
The doctor and two nurses ran into the room. He ordered a nurse to get blood in the blood bank refrigerator for the little boy and ordered the other nurse to get a defibrillator. As I laid on the floor, thinking of the end. I held Sandra's hands tight and looked into her eyes with love in it. Then I asked her, "Sandra why? Why?" As I closed my eyes to drown in the emptiness and darkness I found myself in, listening to the rhythm of the defibrillator. I am lost.
"Clear…. He punches the defibrillator pad on my chest."
" Charge…. Clear…. Charge again. Clear…. We got a pulse." The doctor shouted.
The End.
Thanks for reading.
---
---