Last Seen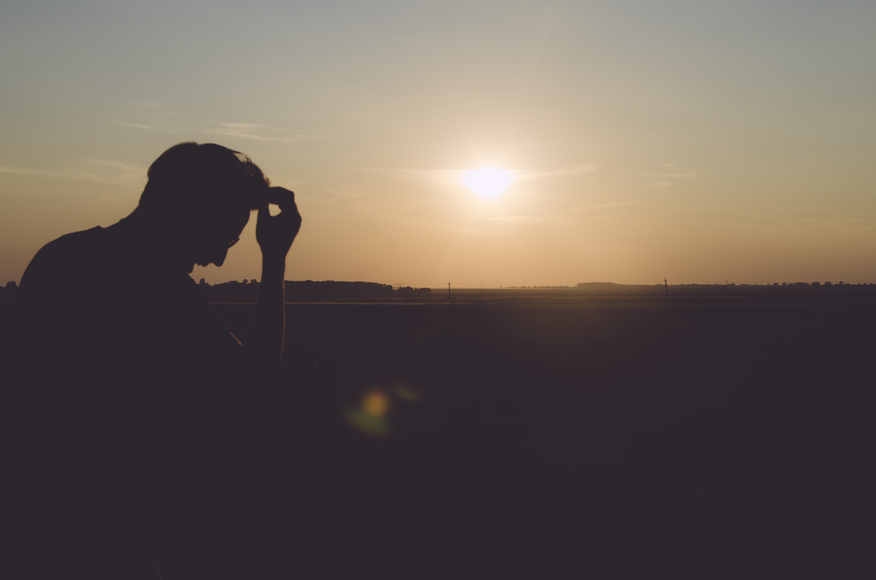 source
Have you ever received a note from someone you love so much? Someone that is long gone. A note from the dead.
It was on one fateful Wednesday. The sun shone brightly on the street of Lagos metropolis, the crowd, and busy environment, as people walked fast to get home, market women shouting on a high pitch to draw the attention of customers to buy their products. The roads filled with different kinds of vehicles on each line, as they drove at high speed. children coming back from school stood patiently on the zebra cross. There I stood alongside withe some school kids waiting patiently to crossover to the other side of the road. The image of Sarah, my girlfriend filled my head. Her brown skin and dark black eyes with her lovely smile. There was nothing I loved more than making her smile because she was my joy.
As the thought of her kept hovering over my head. The thought of seeing her again after a long day at work would make a good change in mind. So I decided to call her once I got home and invite her over to spend the rest of the week at my place.
"Oh, come on, get out of the way," the driver in a Ford car yelled, as he honked frequently to show his displeasure.
Quickly, I came back to my senses and crossed the road like a frightened chicken. I walked home slowly, as I took my phone out of my left chest pocket and dialed Sarah's number. It kept ringing for a long time, then I heard her voice.
"Hello, baby." She said
"Hey, sweetie! How are you doing baba?"
"I am fine dear."
"Alright, Uhmm… can I ask you, something babe? I pleased
"Sure baby. What could that be?"
"Can you come over today to spend the weekdays with me? Please, I can not stop thinking of you. Right now, all I think is you. Please come over. I promise to make you your favorite meal."
"Sorry baby, I can't come. I am busy and still at work." She replied in a meek voice.
"Okay, but you can come over after work Babe. Please."
"Yes, it's possible. But I don't have any of my clothes with me."
"Clothes? Alright, I'll get them for you. So Baby. Coming or not?"
"Uhmm… alright I'll be there."
"Promise, you'll come to see me.?"
"Alright honey. I promise i'll be there." She said as she ended the call with a goodbye phone kiss.
I rushed home, made her favorite meal. Fried plantain and scrambled eggs, then I made my house clean and comfortable with the help of air freshener, it gave a good scent to my room, then I turned on the TV while I patiently waited for her arrival.
It has been three hours now, and I haven't heard a knock at my door or a call. So I took my phone to check if there were any missed calls, but there weren't. Just when I was about to call her. I heard a knock at my door. Immediately, I went towards the door and had a look through the little door peepholes. She was standing right there waiting patiently for me to open the door. I handled the doorknob and slowly opened the door for her, and she walked in majestically. She hugged me kissed me passionately and whispered into my ears, "I am hungry"
I smiled at her and walked her to my living room, while I went into the kitchen. She dressed in black tight trousers that made her hips visible and a purple flower too with her blonde hair all combed backward.
Lunch was served, we laughed, as we quietly watched our favorite TV show. The moment we had together was beautiful, I wished it never came to an end. But it did. My phone interrupted. I tried to ignore it, but the caller was persistent and it was disturbing my time with my girlfriend. I picked up the phone in anger and went to the dining room to receive the call.
"I'll be right back baby." I smiled at her, as I admired her beauty.
"Hello?" I spoke on the phone.
"Hello, am I speaking to Tunde?" The voice on the phone asked.
"Yes, this is Tunde and how may I help you?"
"Okay, I am Ahmed and I am calling concerning your girlfriend Sarah."
"Alright, what about her?"
"Hmm, I am so sorry man, your girlfriend Sarah was involved in a car accident this afternoon and died. We saw her phone next to her body and tried reaching out to her family. But found your number first."
I halted, then I replied to him, "No…. No… that can't be true. You're joking, right?" I laughed sheepishly.
"Sorry, why do you say so?"
"Yes because she's right here with me." I gave a confident response.
"What? There's no way that could be possible because I am right here staring at her body laying on the floor right now." He replied shockingly.
"Okay, then send me a picture, please." I requested, as my heart kept pounding.
"Okay, Sir."
Immediately, he sent the picture and it was true. My jaw fell open at the sight of that picture. She was laying on the floor in that picture lifeless. As I slowly turned to call her name from the Dining room window.
"Sar…"
She vanished right before my eyes, leaving a note behind.
"My love, my dear Tunde. I kept my promise. I am sorry for leaving you so soon, I never wanted this to happen. But it did. So my love goodbye, don't forget me, live your life and always remember I love you. Always and forever."
That was her note. I couldn't believe my eyes. My Sarah is gone. Gone for good. This is her last seen on earth.
The End
---
---