As a newly married lady and my first pregnancy experience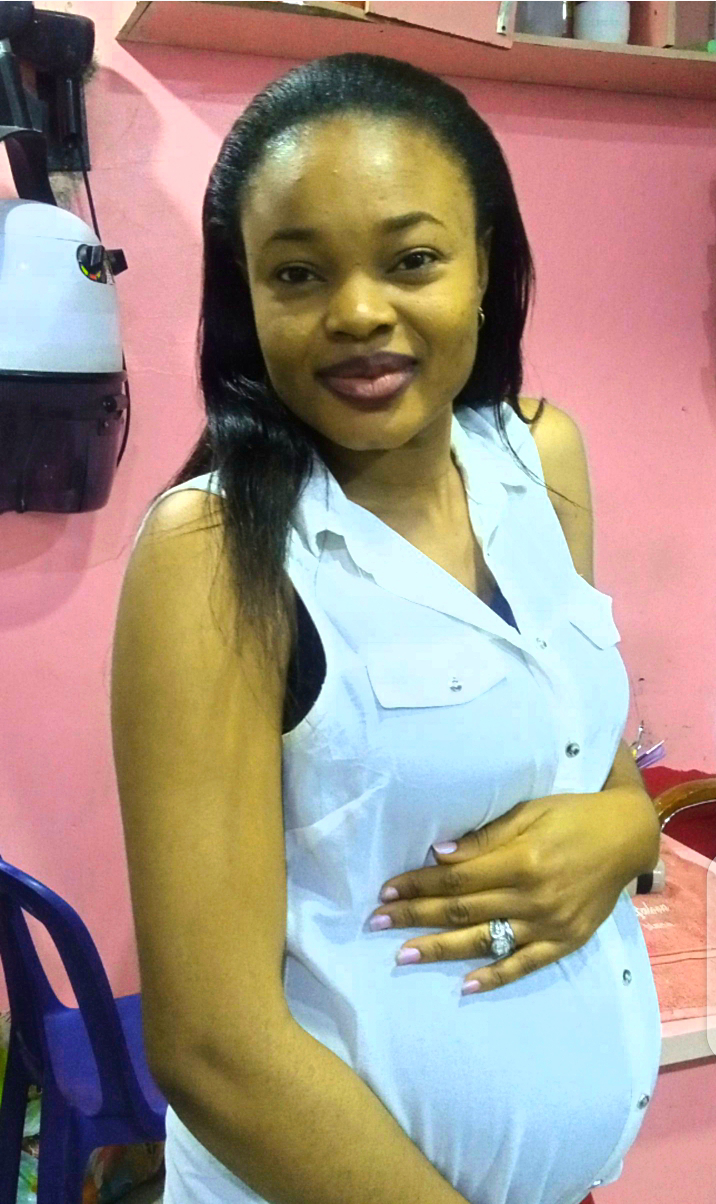 Hello beautiful moms
It feels good that finally I will post on this platform for the first time as a mother lolz...
It has always been the earnest dream of every woman to experience the journey of becoming a mother.
And today I'm excited to share my first pregnancy experience, first of all before I go ahead I will like to appreciate every mother out there especially to my mom, kudos🥰🥰🥰 to you all is not easy at all.
I got married last year December, to me my wedding was a beautiful memory to treasure... shortly after I got married I took in (pregnant) it was surprising to me and I was not aware that I was pregnant because there were no morning sickness like vomiting, headache, fever e.t.c you know those symptoms people do see in the movies that immediately send that signal that one is pregnant, mine was different so I never suspected anything like pregnancy. Till the only thing that got me worried was that I missed my monthly flow (period) which has never happened before so I suspected may be I'm pregnant, so I spoke to my husband about it and he suggested we should go to the hospital for a test at least to be sure not base on assumption. After the test it was confirmed that I was pregnant.
we were so excited to go through the journey of parenthood and i started having the beautiful imagination of raising a child.
And I asked the doctor why I was not feeling those symptoms and he said it will come with time...
one will think as if I was yearning for those symptoms but within my mind I was actually praying to God not to feel those symptoms because my mom never had any of it even after giving birth to 5 children so I wished for thesame thing but mine was different.
After a month the symptoms were so visible enough... excessive vomiting, fever, headache, sleeping always, irritation, lost of appetite, moody, laziness. My favorite meals became unwanted to me, if I tried taking them the urge to vomit became so strong that I have to vomit everything out. While the disliked meals became my favorite like noodles I never like or eat it as a single lady before I got married.
I became lazy to do my house chores and to cook food and if I do I won't eat it, I always yearn to eat meals made by others... Sometimes I starve because of fear of vomiting. After my first trimester I was happy finally those symptoms will stop as I was told by my doctor.
Good news, indeed it stopped.
My second and third trimester I was glowing in beauty 😍 anytime I passes by I hear good comments from people how beautiful I look with pregnancy lolz...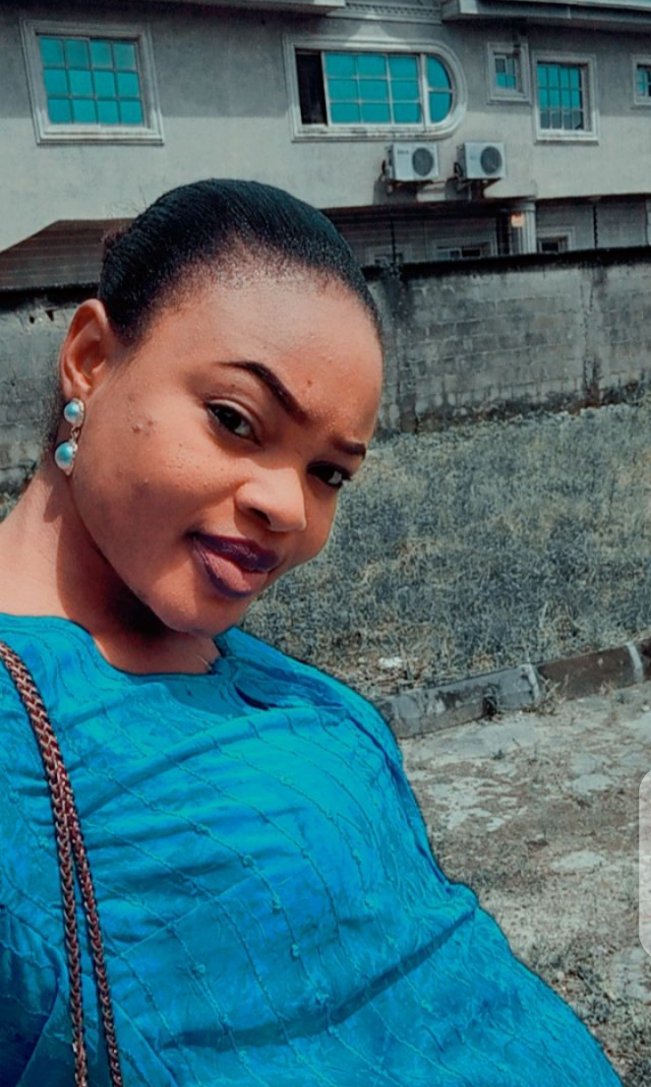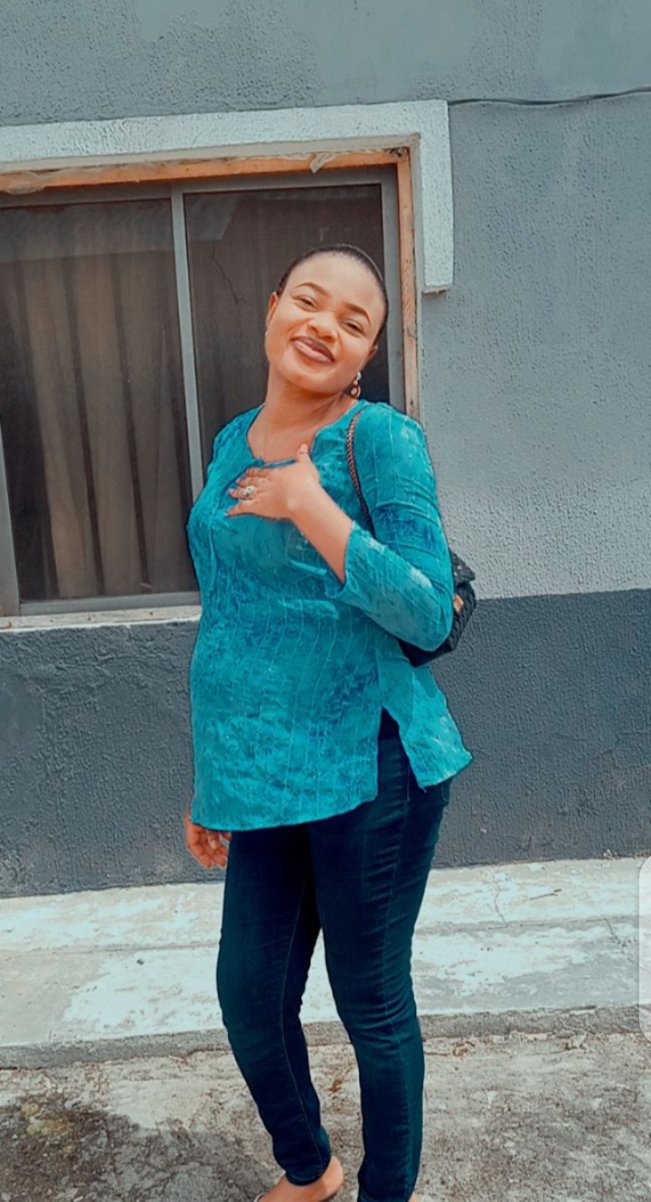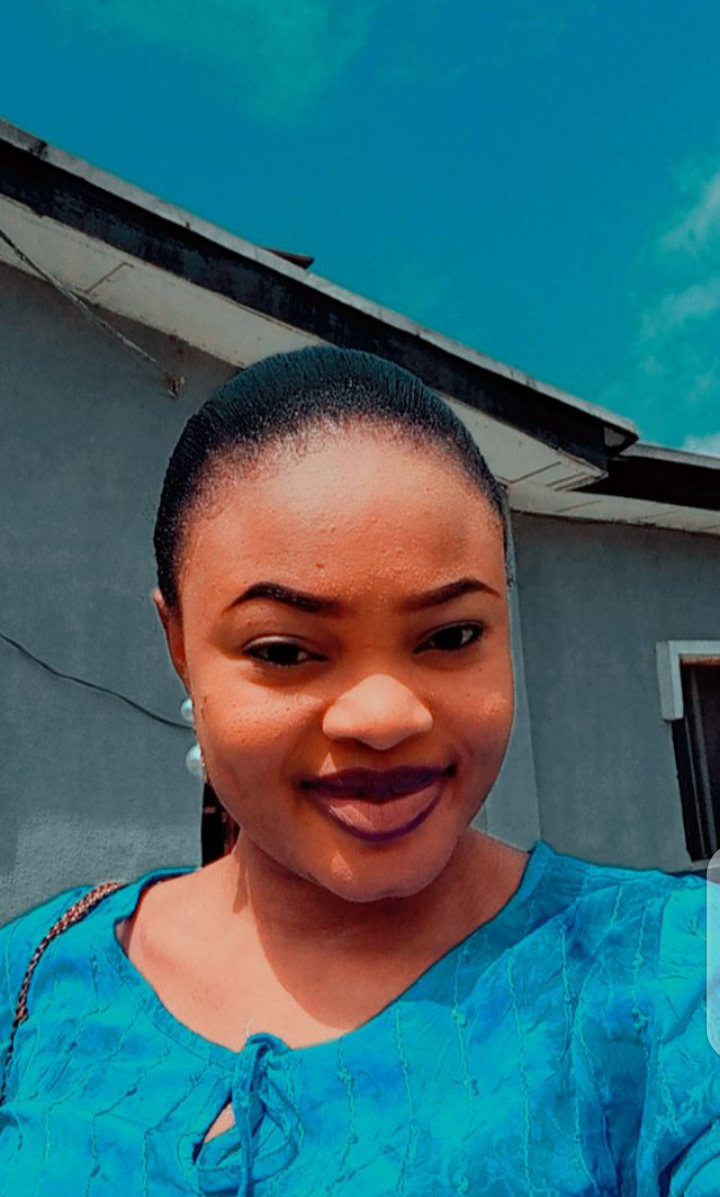 This was my last pictures I snapped before I put to bed...the next day I was in labour the pains that comes with the contraction was not an easy one but every pain went away on seeing my baby, I gave birth to a baby girl. My baby is just 3weeks old and I thank God 🙏 for seeing me through child birth...God bless every mother.👏👏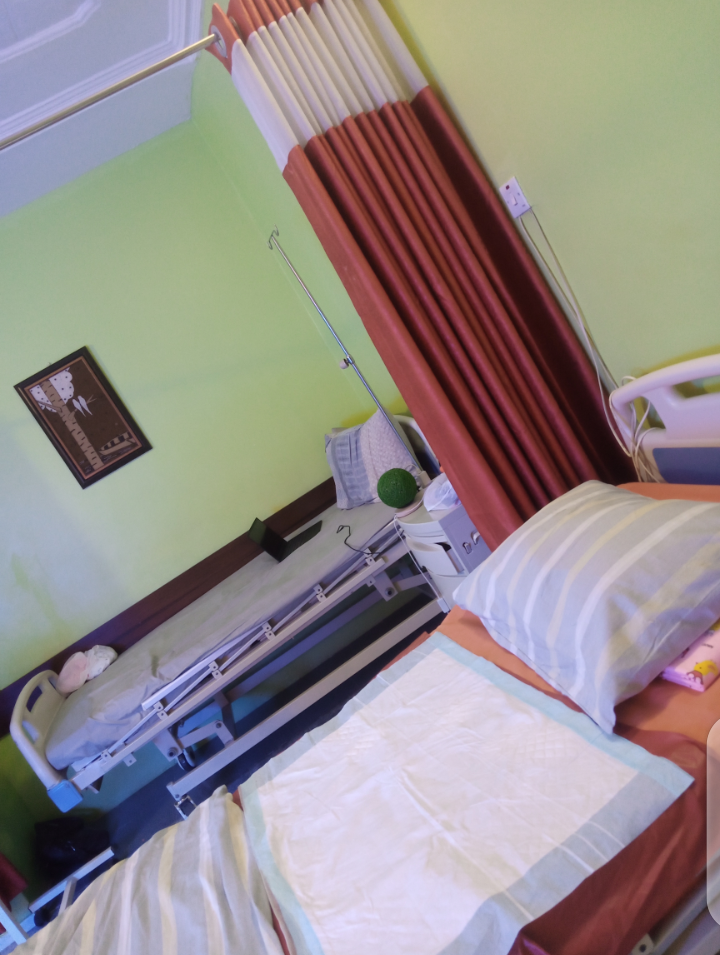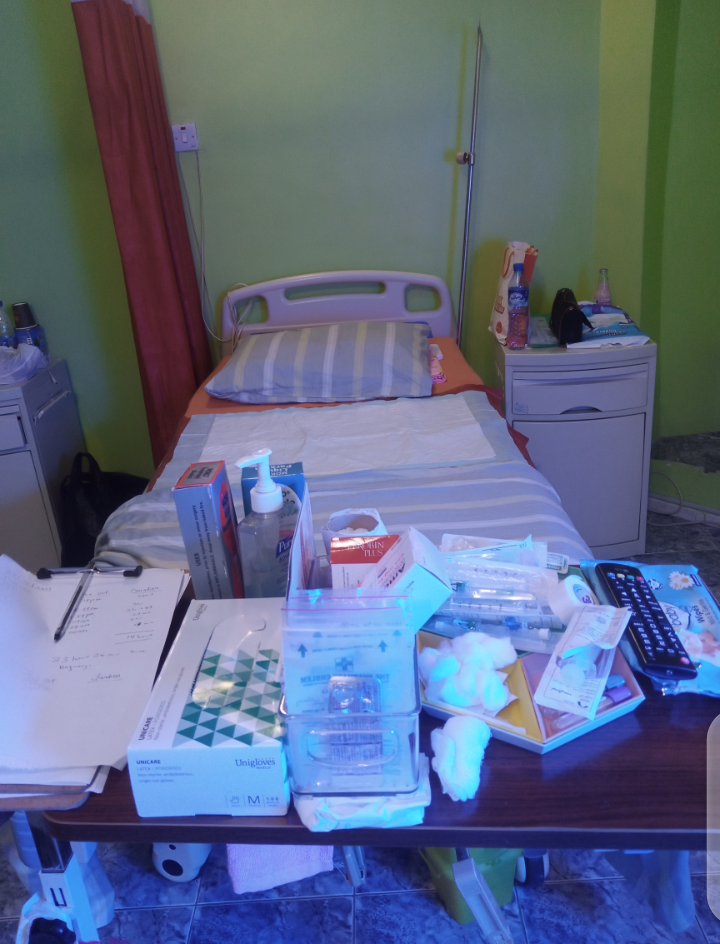 The labour room
My experience of becoming a mother was not easy but is worth it, and is beautiful. Everyday of my life I cherish those moments dearly...indeed every woman should be celebrated.
Thank you for reading my blog.
---
---