FEAR OF LOSING A BEST FRIEND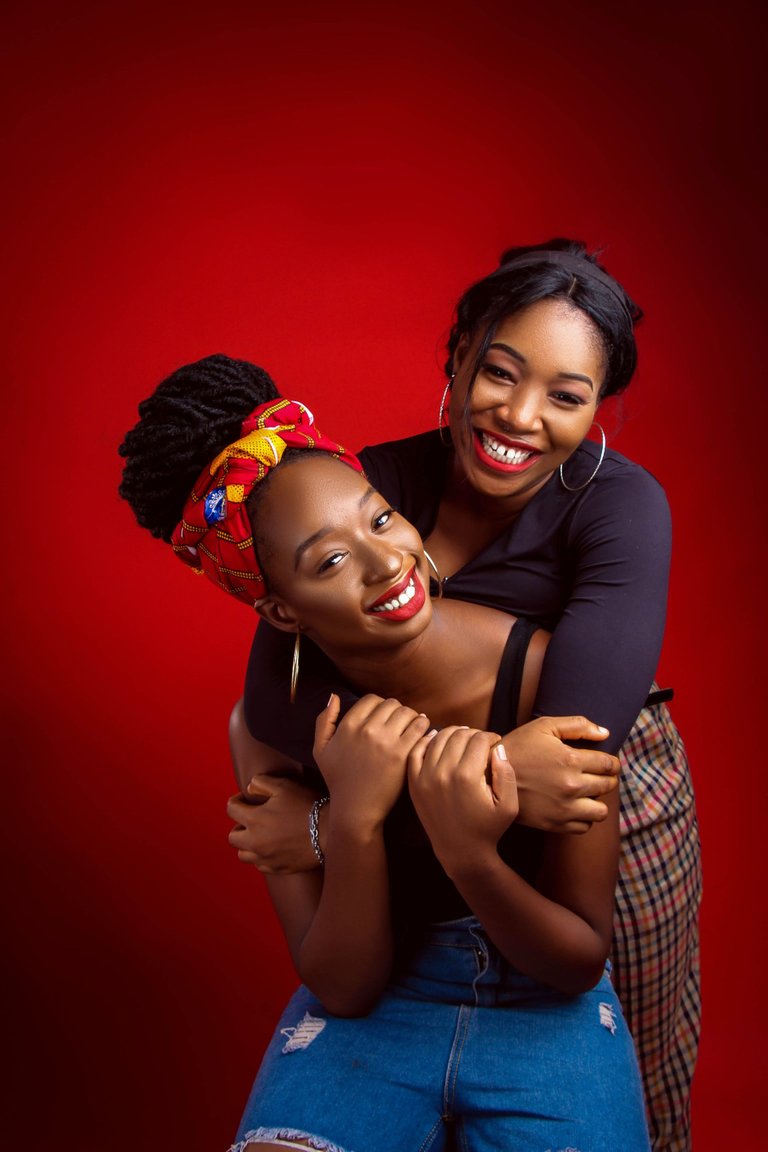 Image source
Hello everyone!
Trust we all are having a blissful moment 😇
Actually this is my First time to blog on hive learners and to participate on this topic that talks about "fear"
The word fear has caused so many harm to people, fear is uncontrollable emotion that induce or stimulate one to act rational or irrational base on any situations or incident. I have been afraid of some things in my life, But this particular one that I'm about to share got me so deep that I was almost depressed of losing the one I called my best friend.
How I met Amarachi
I met her in school through someone I know, who pleaded with me to allow her stay in my room in the hostel for some time till she is through with her registration and I accepted even though I was a bit uncomfortable because she is a stranger, and she just got admission where I was schooling. She was a new student and she did not know anyone in school, Amarachi couldn't finish her registration in school that very day and she needed a place to stay till she is through. So I offered to help her, And It is against the rules of the school for any student to allow anyone that is not your roommate to stay in thesame room, and if found guilty of that... the student will be expel from the hostel ...so I decided to take the risk to hide her in my room and offer her food, clothes and shelter till she is through with her registration and it took her for some days to be through.
During our stay together in school we became from strangers to good friends, we shared things in common.
We became so close, we shared in each other's secret and problems. We bonded as best friends, her fiancee was happy on how i treated a stranger and took risk on someone I merely knew and he always appreciate me any time he calls her on phone.
Amarachi was nice, friendly and intelligent.
Finally she got her own room in the hostel yet we still relate well as good friends, I was so happy that finally I have a best friend to be myself around 😅 we slept in each other's rooms sometimes cook and eat together we go to places together like: church, class, market, we joined in a group dance in school where we do practice on how to dance culturally. we were so happy and comfortable with each other that people knew us together as best friends. I talked, alot about her to my family on how good and nice we are to each other, my family loved her even without seeing her and they were anticipating to see her.
But things changed between us after I introduced her to a girl in the hostel who needed help after her closed friends abandon her, she was hurt so I talked to my best friend for us to make her feel better. So with time we all became friends. But things changed with time, little by little I started losing my best friend to her I no longer matter anymore like before, they became best of friends...that hurts😢 but I never complained.
Amarachi's wedding preparation
Amarachi told me about her wedding with her fiancee, I was so excited that I have to travel to her place for the wedding...when i arrived I saw her and hugged her happily after so long of not seeing each other but we only do keep in touch on phone, but she was not excited on seeing me. But gave all her attention to the girl I introduced to her when we were schooling and she was her chief bridesmaid, I was not bothered or sad that I was not her chief bridesmaid. But I feel bad because I was neglected all through my stay with her for the wedding she couldn't introduce me to her family, she acted as if we were never friends before. I began to be afraid of losing the one I called my best friend
I cried silently and wished it was a dream. I couldn't speak to her about her change of attitude towards me for sometimes, because I was scared of making her angry and losing my best friend. And finally when I did open up to her calmly, it complicated things...that was our first misunderstanding, I tried resolving the issue we had but what I feared happened. our friendship was broken I felt so bad and it was so hard for me...but I decided to forgive and to let go of her for my peace of mind. Though sometimes I do miss her lol...
Is normal to be afraid but we shouldn't let it get hold of us...we should learn how to break free from fear.
I got to stop here Thank you for reading my blog bye!
---
---