HOW TO PREPARE TOMATO 🍅 EGG SAUCE AND BOILED YAM

Hello food lovers!
I'm super excited to be here, because one thing about me... is I love food. Preparing it make me happy, when I discover this community I was amaze. Actually this is my first post on this platform.
Today I will be sharing to you all, about an amazing food recipe that is nutritious, delicious and easy to prepare with less ingredients. One good thing about this food is that it doesn't take time to prepare 😅 trust me friends just give it a try and thank me later.
Okay! Let's get started🤗
Tomato Egg sauce & boiled yam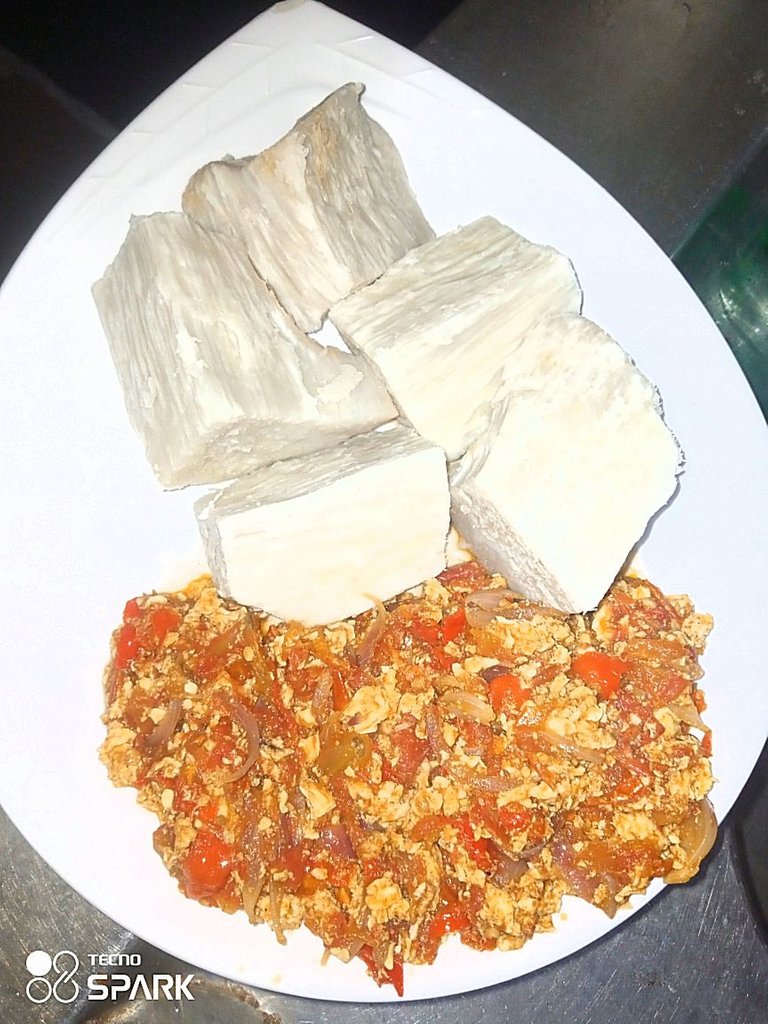 Ingredients
Yam
Tomato 🍅
Pepper/ chili🌶️
Seasoning cube
Eggs🥚
Onion 🧅
Salt
Vegetable Oil
Curry
How to prepare
Peel and cut your yam into equal shapes wash it clean and place it into your cooking pot add water and little salt to taste cover and cook till the yam is soft.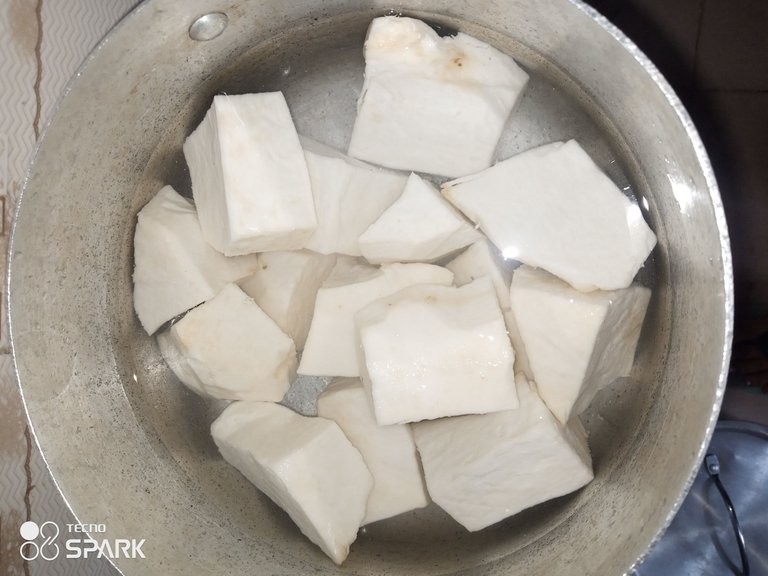 My washed vegetables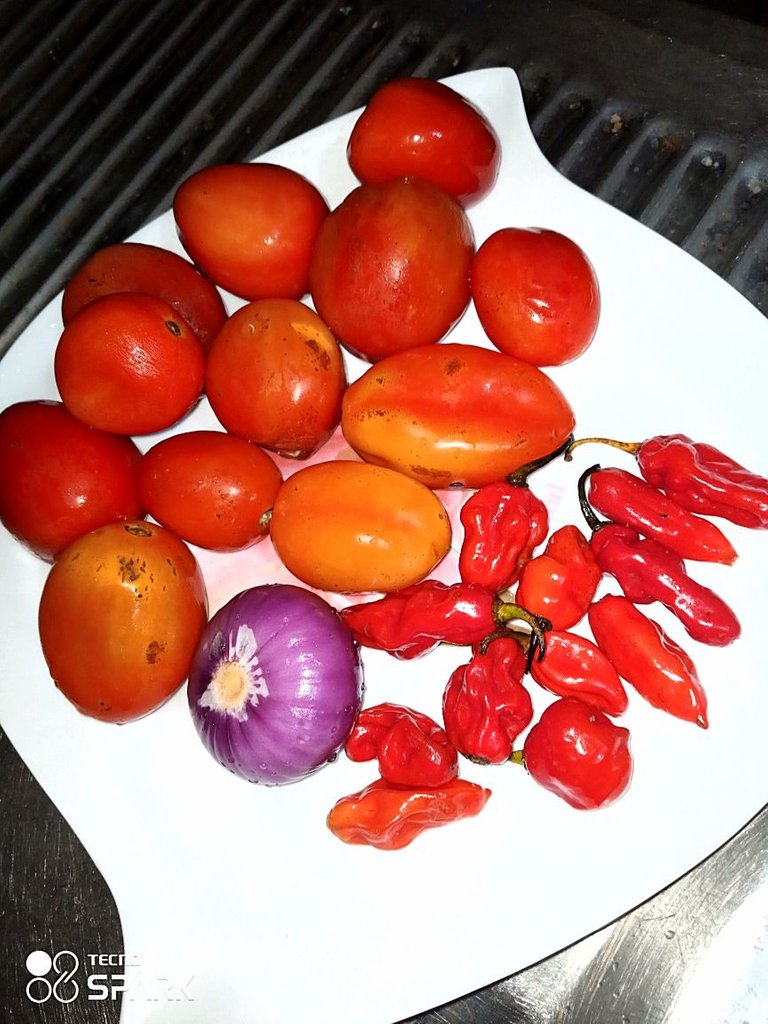 Remove the juice in the tomatoes slice or chop your tomatoes, onion and chili, don't mind me I did not put all the chili 🌶️ in the picture lol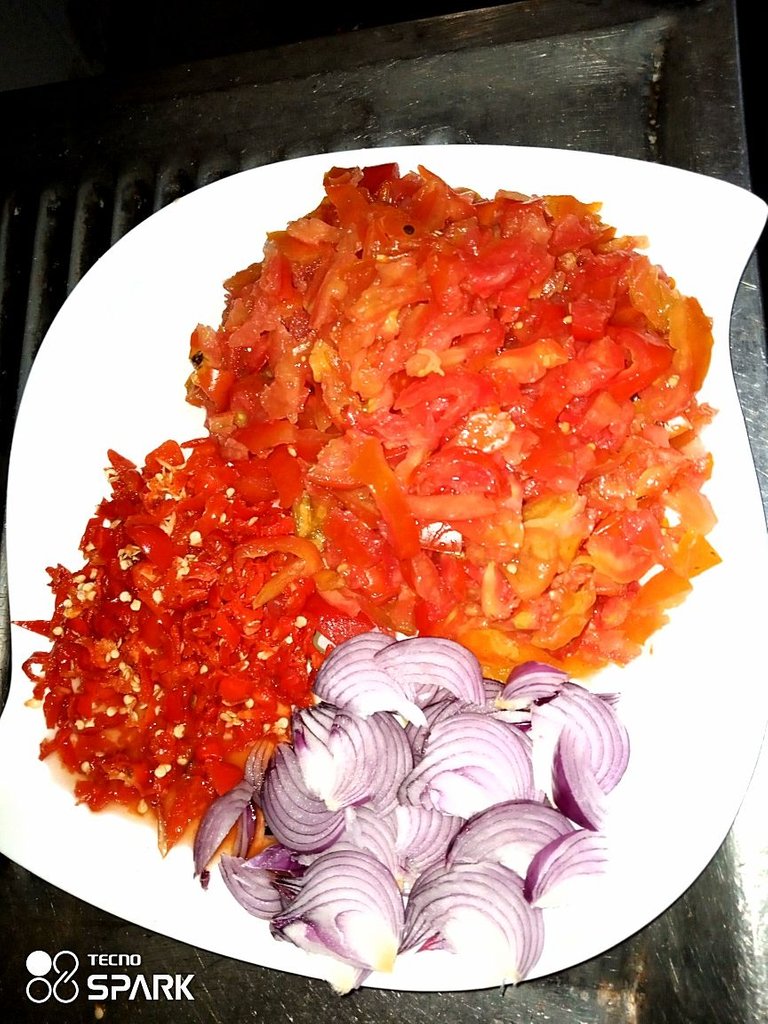 In a dry clean pot heat your vegetable oil and add your onions to fry for a minute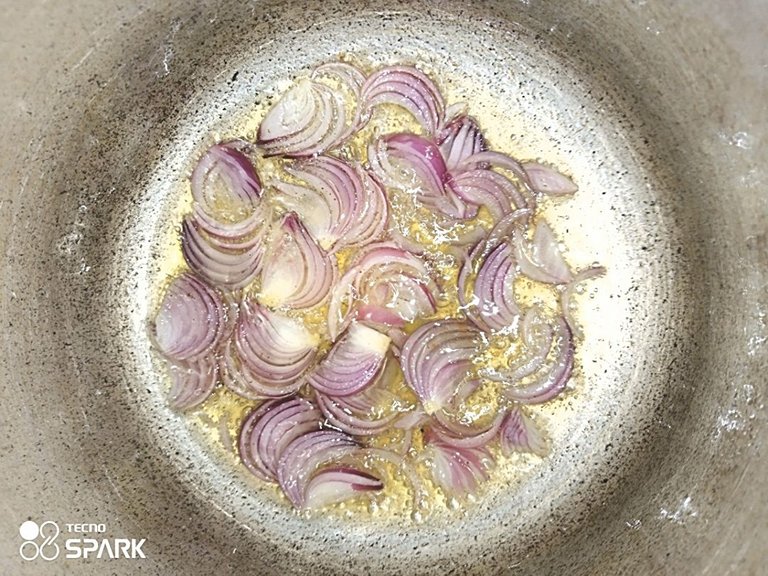 Then add your tomatoes and peppers stir and cook for some minutes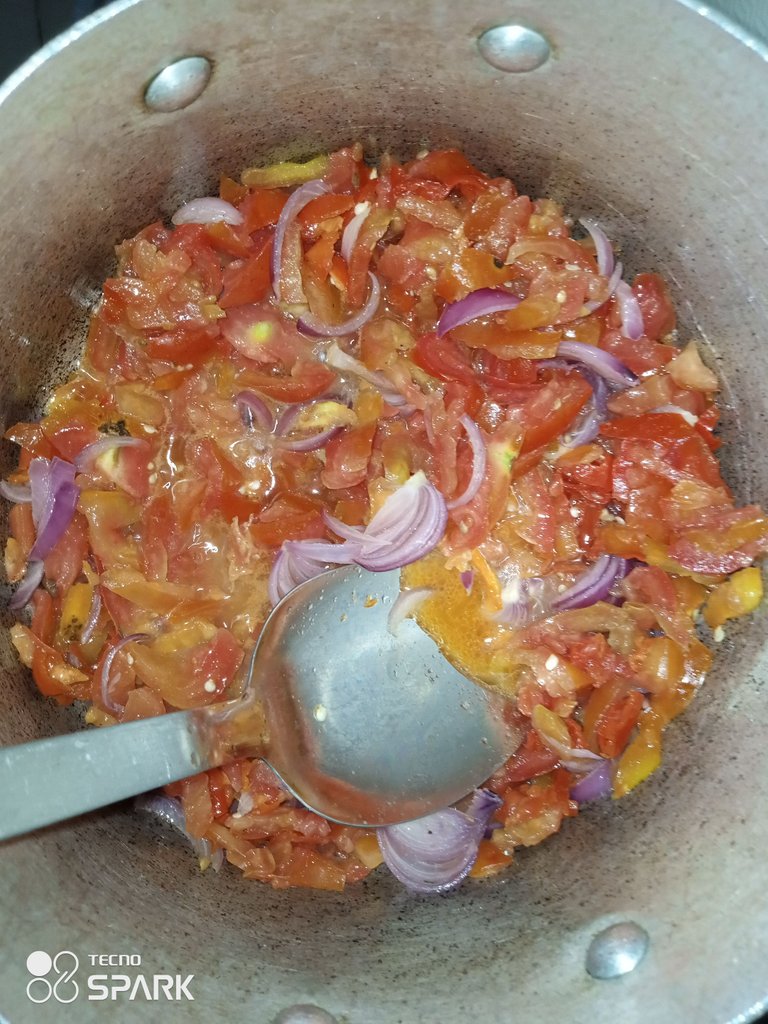 Add your whisk eggs and cook for 2minutes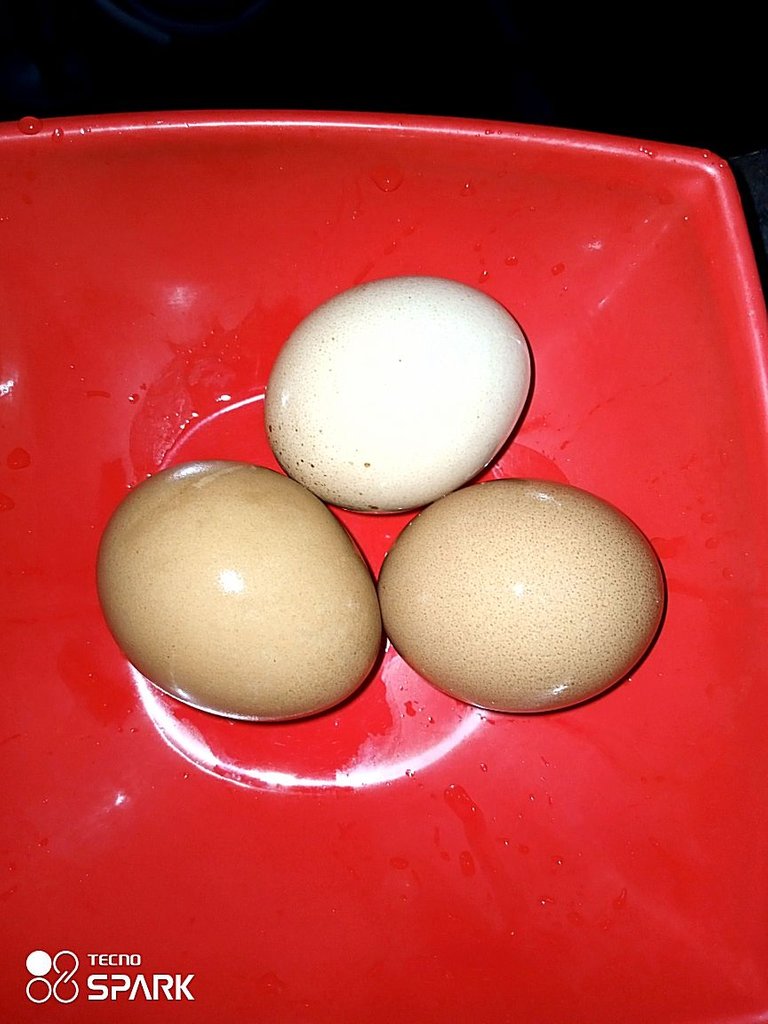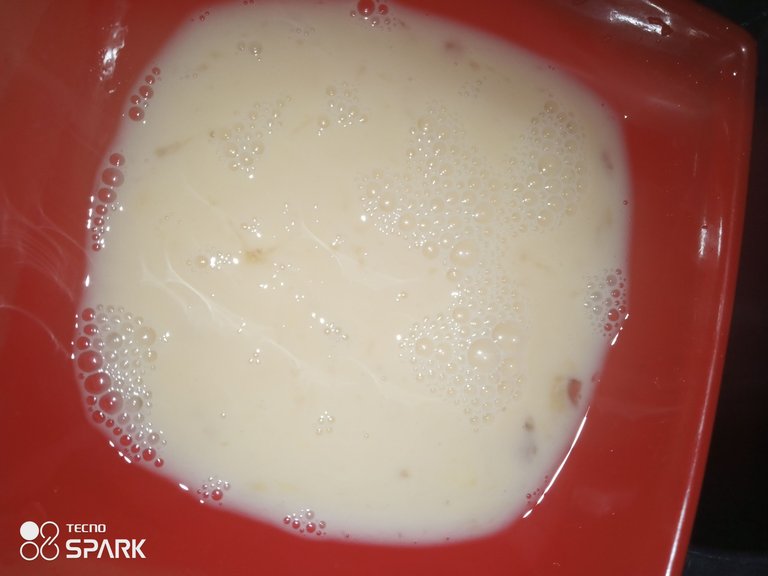 Stir together to combine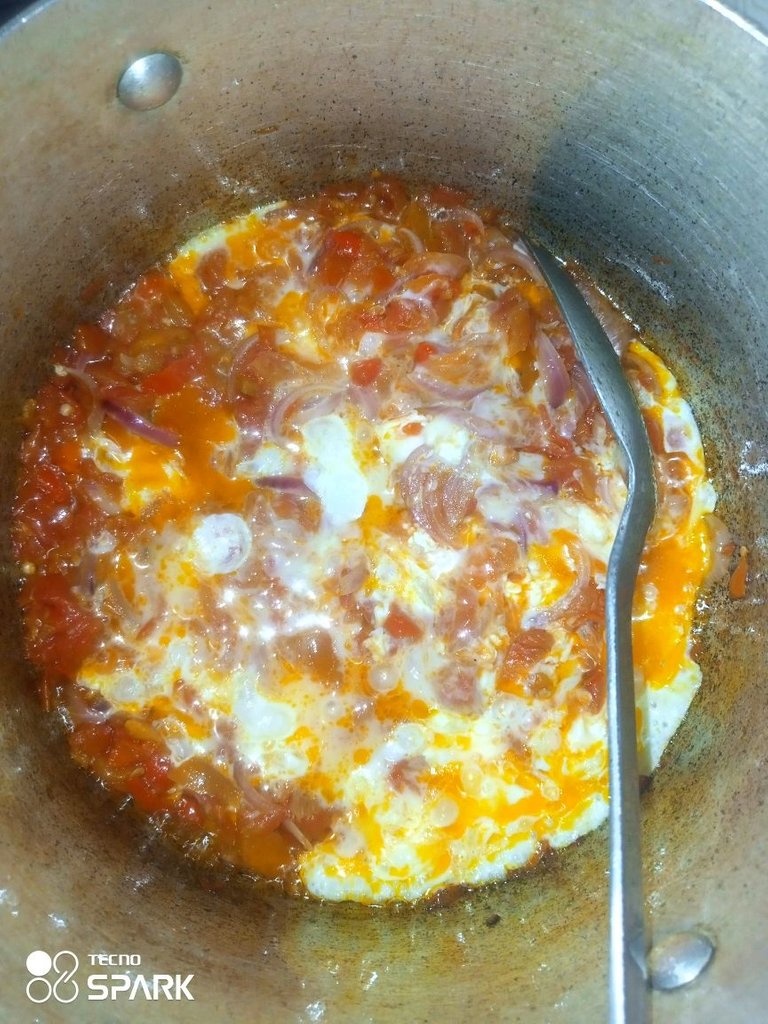 And lastly add your seasonings stir and cook for 3minutes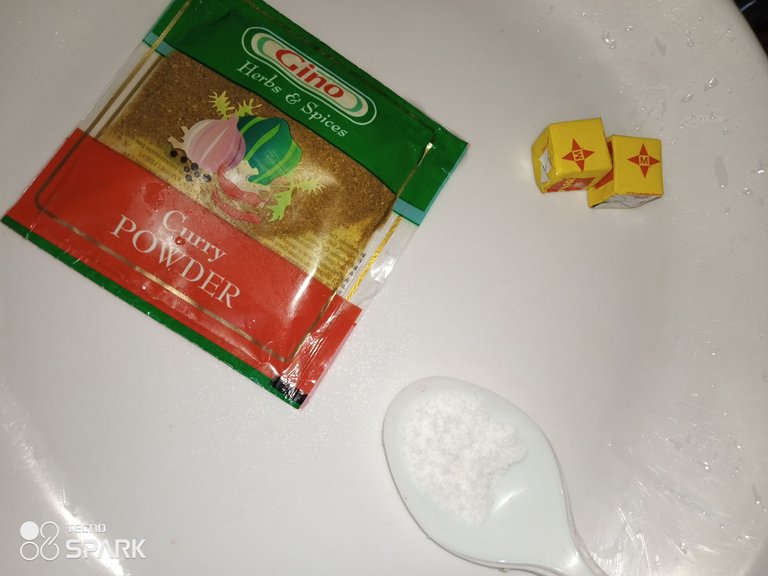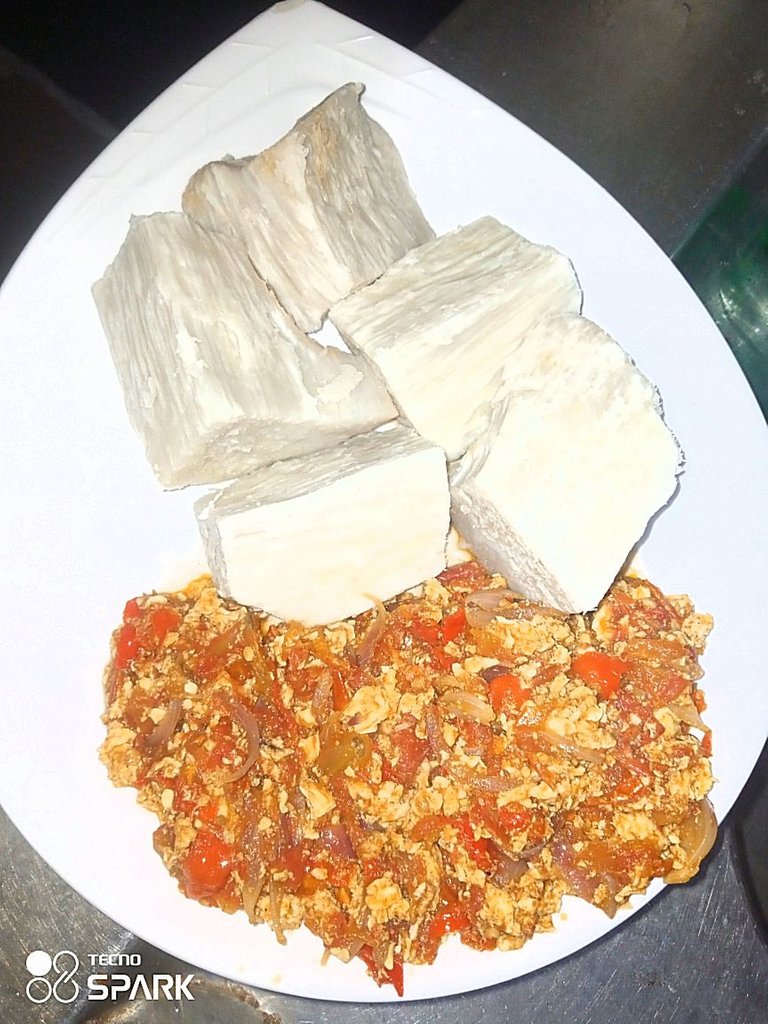 And here finally my food is ready, I must confess the food was so delicious and amazing...I wish you could give it a try. Thank you for reading my post and watch out for another interesting recipes bye!!!! 😆
---
---