IN A STATE OF DILEMMA WITH MY BABY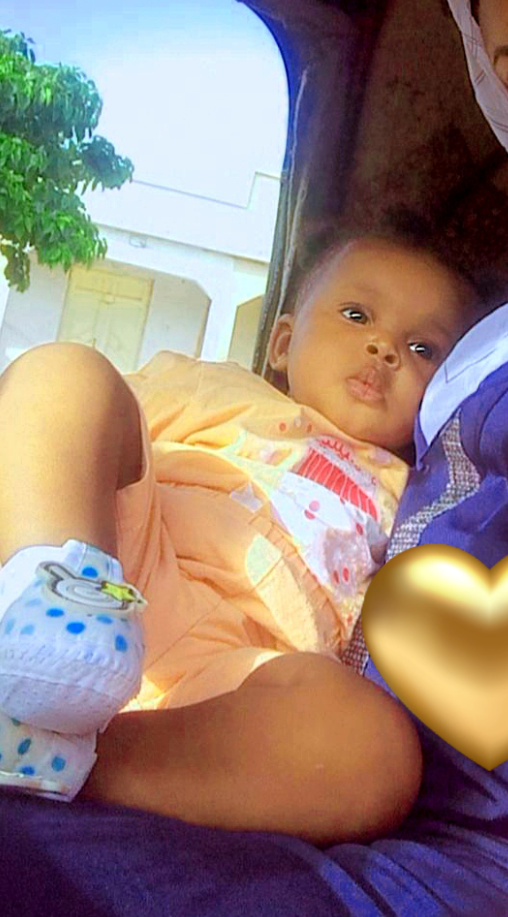 My baby
Hello amazing mothers!
Motherhood is a journey of everyday learning, i never knew motherhood is this tedious till when my baby started teething, initially I never knew she was teething i thought it was a minor thing till it became serious and it lingered for long that I became so worried and lost ideas on what to do. When I was a spinster I do hear people say the baby is teething that's why she's not feeling too well but I never experienced it or have the idea what is all about till it happened to my baby.
It all started three weeks before my examinations, Angel is my first baby I birthed her second semester 300Level though is not easy schooling with a baby but she is my everyday inspiration when things get tough and difficult. Fast forward to my first semester 400level examinations when my baby started teething about 3weeks to my exams. Here are the symptoms she was having:-
1. High fever her fever was always high I do use underarm thermometer to check her temperature and I also dip a towel in a cool water clean her body with it in order to reduce the high temperature... Most atimes it became difficult for me to sleep at night I do wake up more often or when she cried to check on her.
2. Boils on her head, as an adult we know how painful boils are... not to talk of a baby of 5 months having 4 to 5 boils on her head, the pains was too much for her that I do give paracetamol to relieve the pains.
3. Flu makes it difficult for her to breathe well due to too much mucus and as a baby she didn't know how to blow it out with running nose.
4. Diarrhea was one of it, she stool more frequent than usual... constant changing of diapers.
5. the Cough was difficult to get rid of, I kept calling the doctors more often... anything she takes be it her medicines, food or breast milk she coughs everything out at a time it became a case of concern to me I became dejected and confused the doctors kept giving us one medication to another at a time we have to change the brand of the medicine as if the ones we were using was not working.
6. Constant vomiting it was like everyday routine, her dresses and bed were always messed up by her vomit, I practically clean more often.
During those times I became confused and in dilemma of what to do when it comes to taking her bath if I should use cool or hot water to bath her, because whenever she has high fever cool water is of great help in restoring her normal body temperature... is not good to bath her with hot water but with the Cough and flu using cool water to bath her isn't advisable or good for her, I just had to make the water lukewarm. One fateful day I could help but to cry, my mom will always encourage me. A woman told me how her son was hospitalize because he was teething she said it was that bad.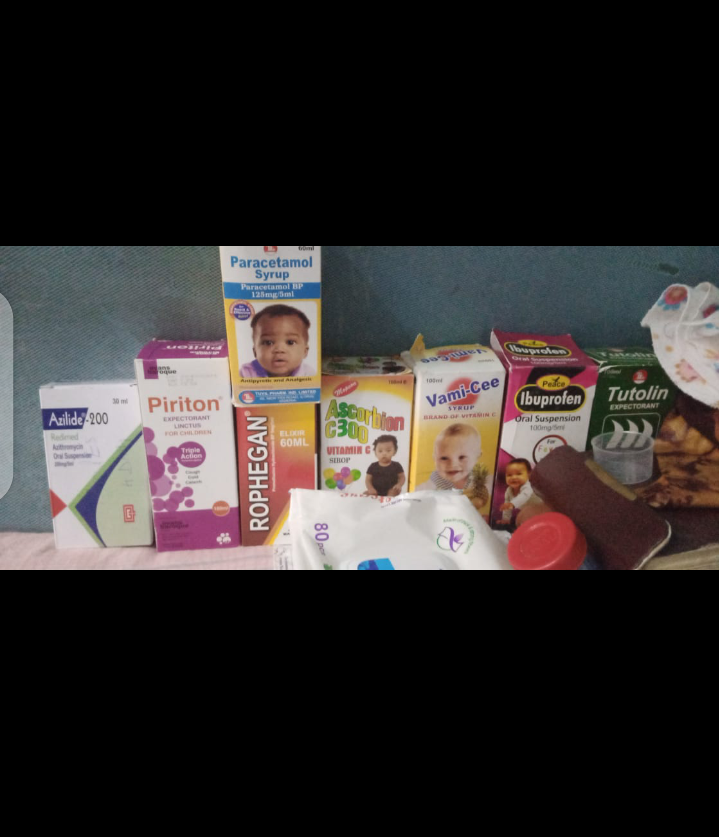 Angel's medicines
At a time the doctors suggested we run a test on her to ascertain what exactly is wrong with her, we went to the hospital did the test...the results came out it was malaria 1+ we bought another malaria drugs administered it to her. The Nigerian weather in the north was terribly hot and unconducive for one to bear especially to sleep at night even with my rechargeable fan and ceiling fan it still wasn't enough the weather makes us more discomfort considering the fact on what my baby was going through the weather was adding to it...my mom, husband and I ran out of ideas on what to do but to call the general manager and she's also the head doctor of the hospital she prescribed some medications it was helpful, with time my baby became well again I must confess it was really a hard one.
I never knew mothers are doctors too lolz...
THANKS ALOT FOR READING THROUGH MY BLOG.
---
---