THE END OF A TOXIC RELATIONSHIP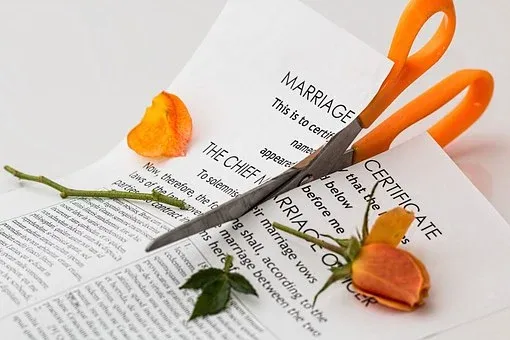 Source: Pixabay.com
I broke up with Jack. This toxic relationship needed to end. Jack had robbed me of all the joy I have in the world. He stole my peace and made me feel worthless. C'mon Jack, everyone will be happy I did this, they will buy this. But Jack never agreed, he thought I was thrash and everything I did was also thrash.
One time, I tore a manuscript that I had spent four weeks writing. My sleepless nights and long working hours were torn in two minutes and I sobbed so much and that was when I decided to end my relationship with him.
But he came begging and told me how he was being protective, how he thought I could make so many mistakes and subject myself to mockery and he didn't want me to go through all that. While he spoke, I listened and decided to still have him around.
I agreed to subject myself to months of torture.
Why did I break up? It was my 21st birthday and I wanted to have a party. I had made all plans and listed all my invitees. I did not have a lot of money but I wanted to be happy, even if it was only for a brief moment. I called my friend Sonia and told her about my plans. She was so happy that she offered more money so we could have more fun.
On my birthday eve, Jack came. Like the demon that he is, he snuck up on me and started laughing so loud. Confused, I sat and watched him make fun of me. Then he started by asking questions and giving me all the reasons why I shouldn't celebrate.
I wasn't emotionally stable. I was failing in college, nobody cared about me and I have nothing significant to celebrate. I felt terrible listening to these words and even more terrible knowing they were true. In my sad state, I asked myself why I had such a trashy life and I immediately realized that it was because I had listened to jack. Because I let him dictate everything to him. He was the captain and I was a helpless sojourner.
That was the last time I listened to him. That toxic relationship ended and I became more in control of my life. I started life afresh, and even when I was in doubt, I still gave myself a chance to shine my light.
Jack is the fictional character for self-doubt. And in the worst case, it is impostor syndrome. Jack is that tiny voice in your head that keeps reminding you of your imperfections, of how others are doing a lot better than you are. That voice that says, no matter how much effort you put into your work, that no one will appreciate and accept it.
Every time you listen to that voice, you deny yourself the opportunity to shine your light and you end up depriving others of the opportunity to shine theirs too. One of my favorite life quotes from a movie I watched as a child is; our deepest fear is not that we are inadequate. Our deepest fear is that we are powerful beyond measure. We ask ourselves, who am I to be brilliant, gorgeous, talented, and fabulous? Actually, who are you not to be? We were born to manifest the glory of God that is within us. And as we let our light shine, we unconsciously permit other people to do the same.
Here is what I have decided, I will affirm myself and my work as much as I need to, shine my light so that everyone else who needs this light can also shine theirs brightly. If you found this post relatable, let's here in the comment box. I will be reading and replying to everyone.
---
---