TDC Tunes and Primaudia - Enduro Radio Edit (Tracks that I bought in the Rising Star Game Record Store)
Hello everyone.
Continuing with series of posts dedicated to artists that have released their Music NFT's within the game Rising Star (@risingstargame), that I have bought so far and will buy in the future.
Today is the day for this beautiful piece of music made by TDC Tunes (@tdctunes) in collaboration with Primaudia Record.
Track called Enduro.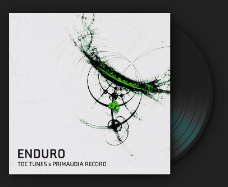 "The story behind this track from Primaudia:
"In 2003 EA Games released Need For Speed Underground on the PS2, a racing game that my closest friend and I were quick to snap up. As we played our way through together we hit a monumental bump in the road. Enduro was a 9 lap monster fraught with ways to put you out of commission. We played all through the night trying to beat this race and there were more than a few occasions where we were ready to pack it in. But we didn't, and by the time the sun came up we finally had its number.
Enduro is a song about determination and pushing through limitations in order to succeed. Throughout the song are my memories and feelings about the time I spent with my friend and the struggle we both endured. As trivial as the anecdote may seem, it was times like those that taught me a lot about myself. Ever enduring with the utmost Tenacity.""
---
TDC Tunes creates electronic music with modular, analog and digital synthesisers.
Member of Electronic Music Alliance
Producing electronic tracks from his North London studio by day, at night he ventures out to perform unique, live improvised modular sets.
---
Awesome artist, awesome music...I need not to say more. :) Very much worth checking it out.
""""""
Rising Star Game is one of those truly awesome, ground breaking projects. Appealing to both and gamers and artists. It is my honor and joy to be personally involved from the beginning and as a supporter, player and content provider.
If you like gaming, music, crypto I'm pretty sure you would be enjoying this game just as we do.
You are more than welcome
"Start as a lowly busker and work your way up to global mega star! Earn STARBITS playing Rising Star, the Hive Engine NFT music career game!"
https://www.risingstargame.com?referrer=ugochill

---
---