ladybug on eggplant leaves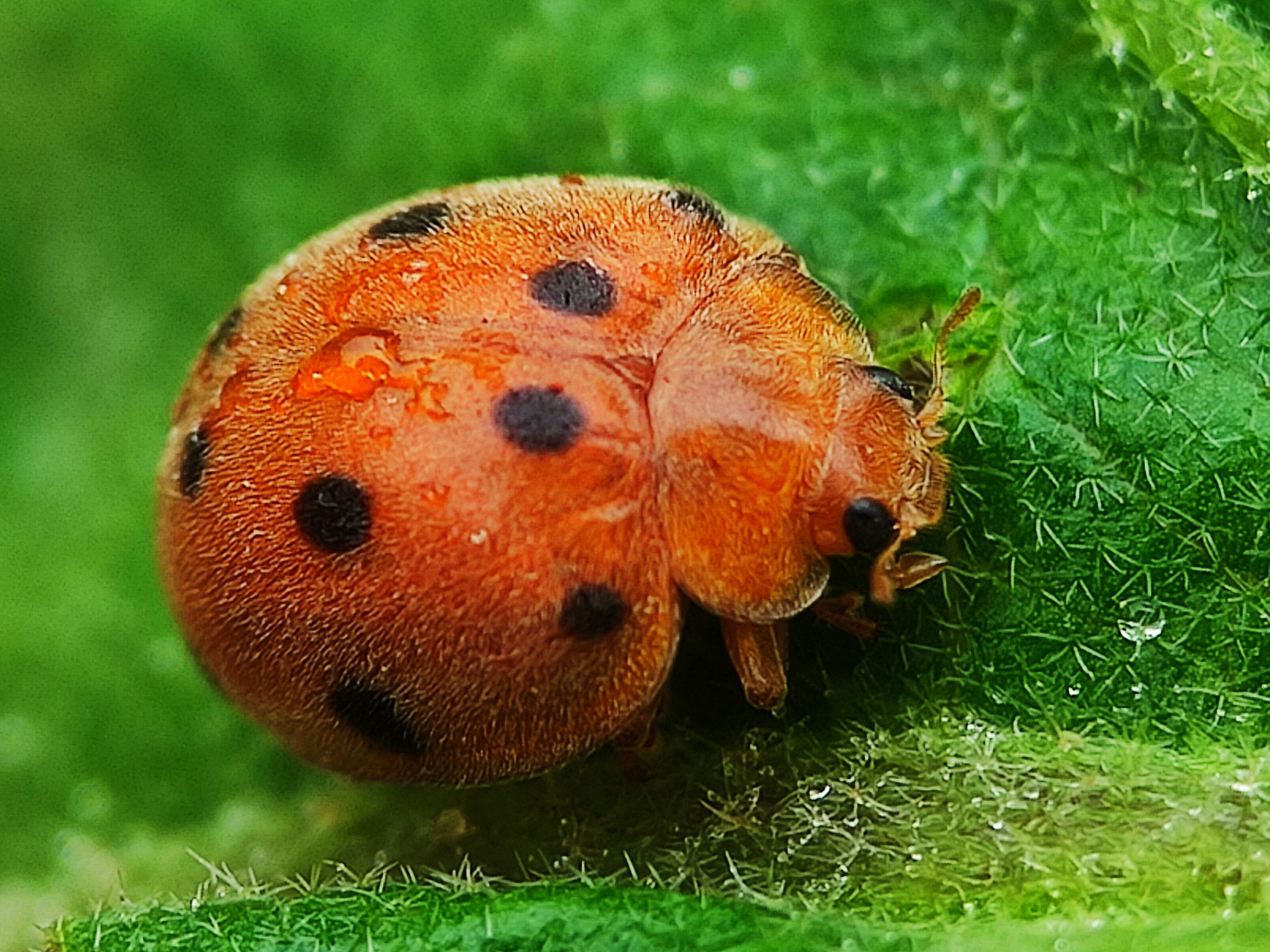 Hello hive friends...
Good evening friends, all good night activities as usual, on this occasion tonight I will post again and this time my choice is about a ladybug
This little animal is a ladybug sitting on an eggplant leaf in a plantation, this little animal we see very often on the leaf maybe the ladybug really likes eggplant leaves so I often get it on eggplant leaves.
This ladybug has an orange color and between the orange colors there is also a black tetol that looks black and small, this ladybug has a round body and looks very cute and attractive.
This ladybug has two small eyeballs and looks very black the color of her eyeballs, her face looks very cute and I am very interested to see the part of her face that is a little funny
This small animal has legs that look very short, so when the ladybug is walking, all of its legs are not visible at all, only its round cute body moves here and there, but when it is frightened, this small round animal will release its wings and fly away.
Sometimes it's very difficult for me to make it because ladybugs are also one of the animals that are difficult for us to approach, these animals can always avoid getting away from our cellphone cameras and sometimes luck is on my side so I can get some unique photos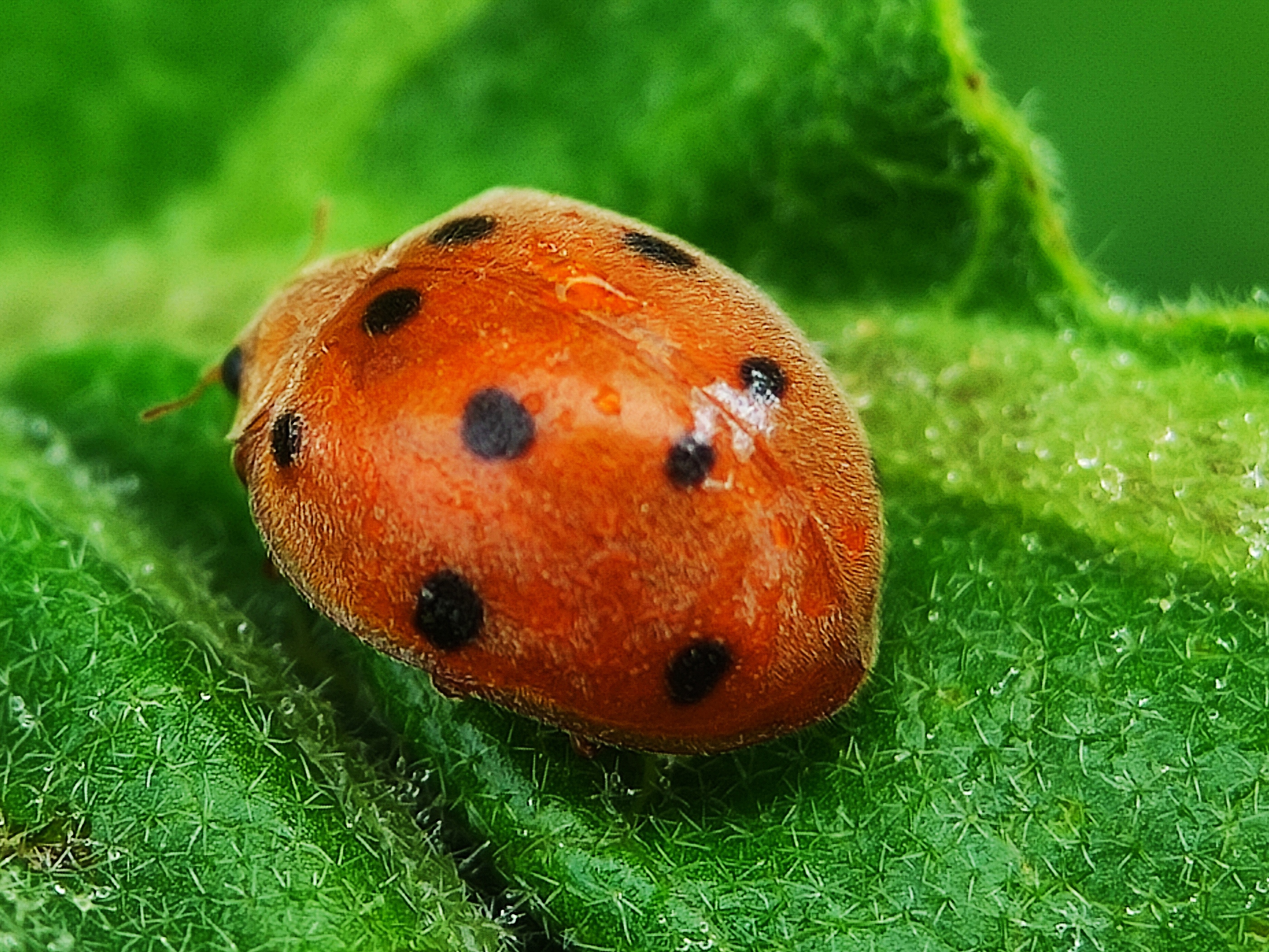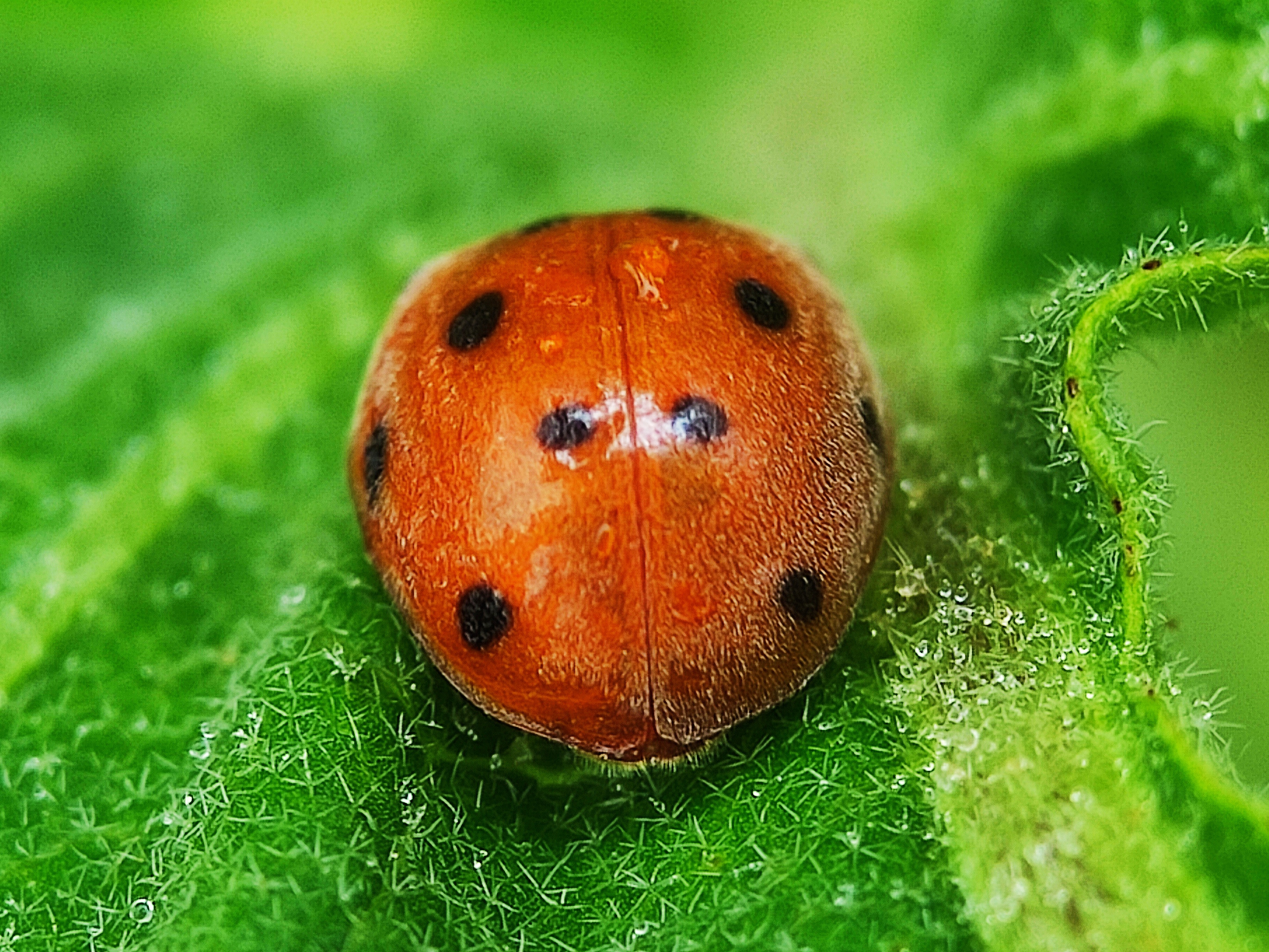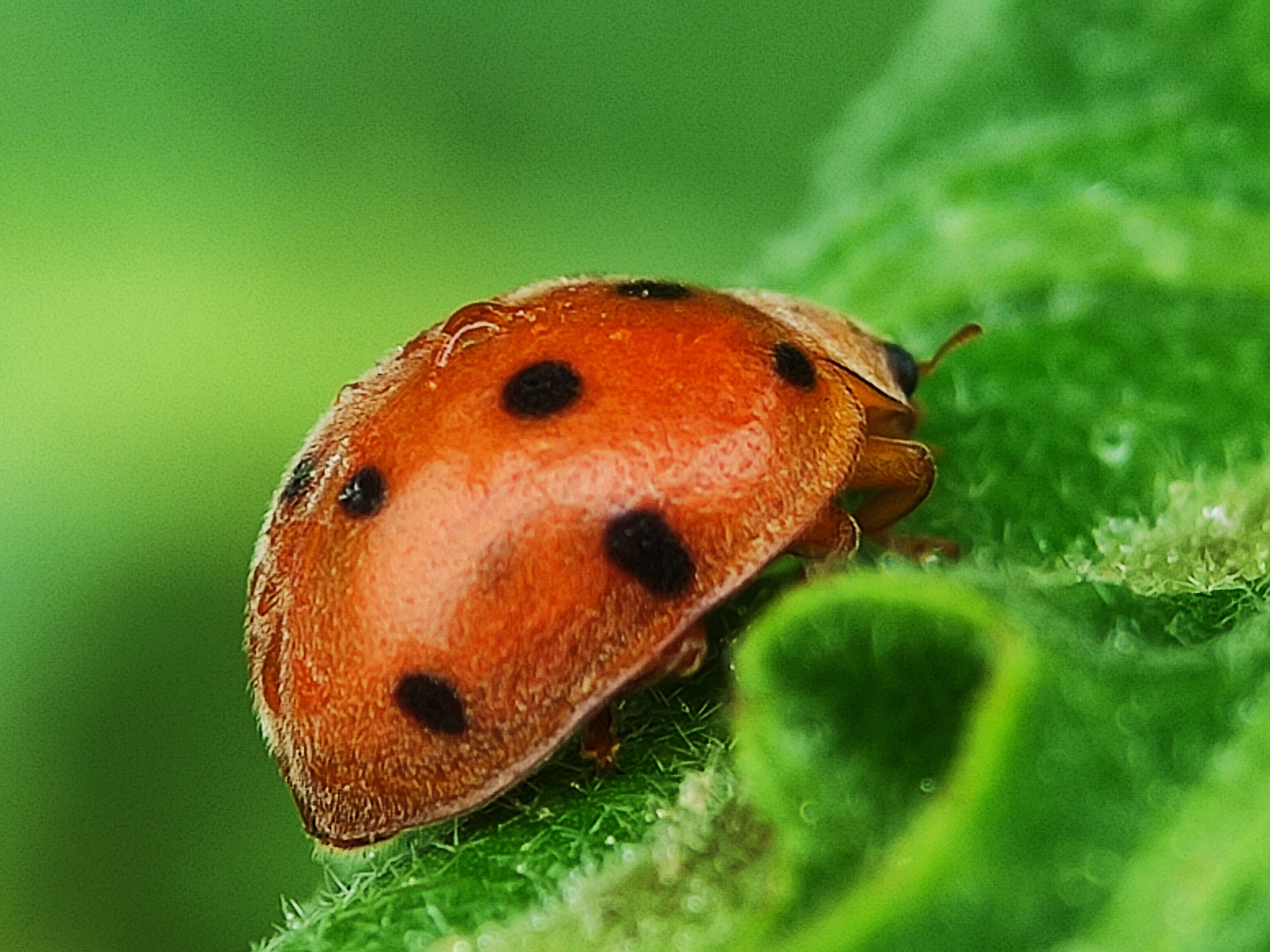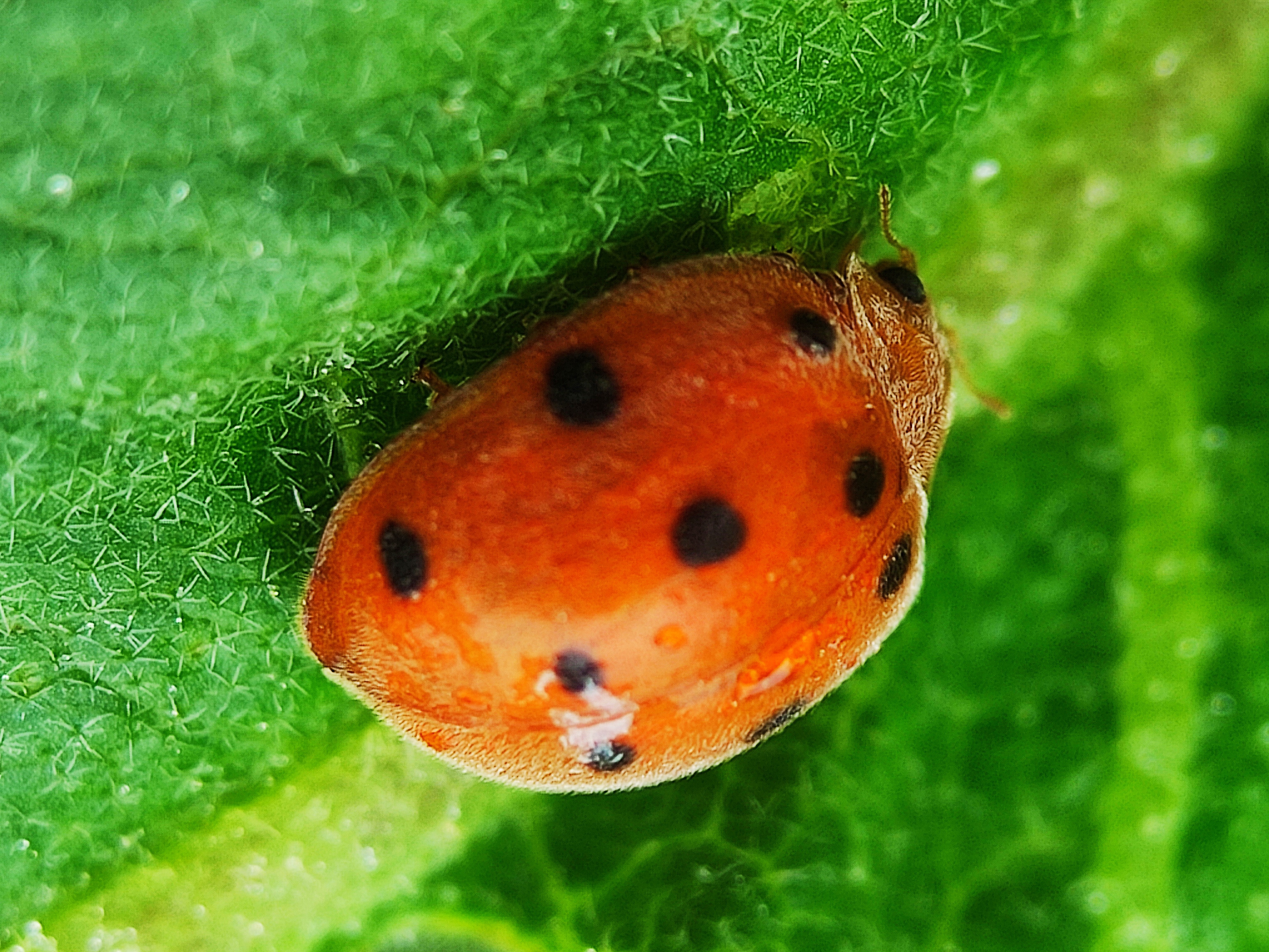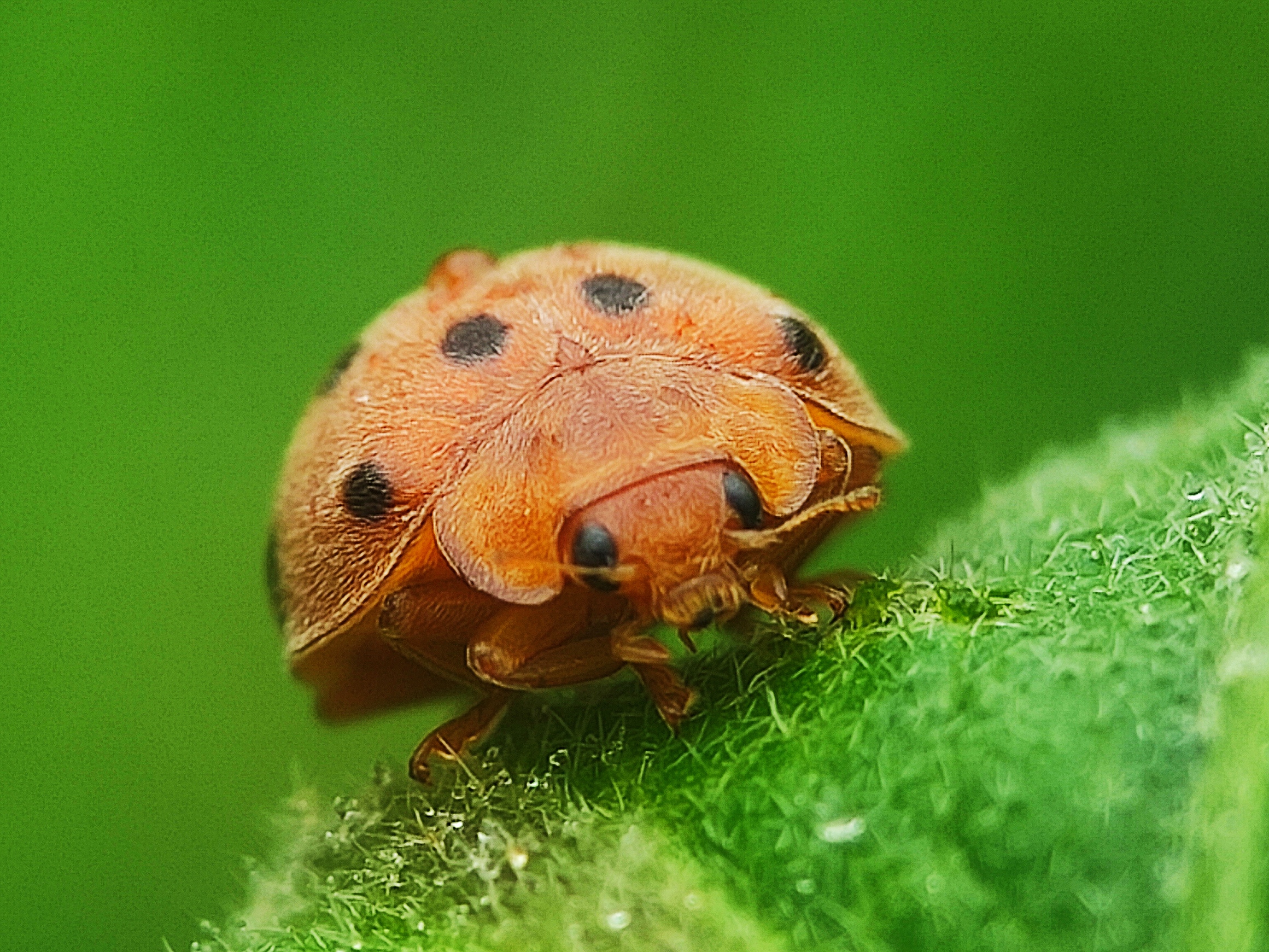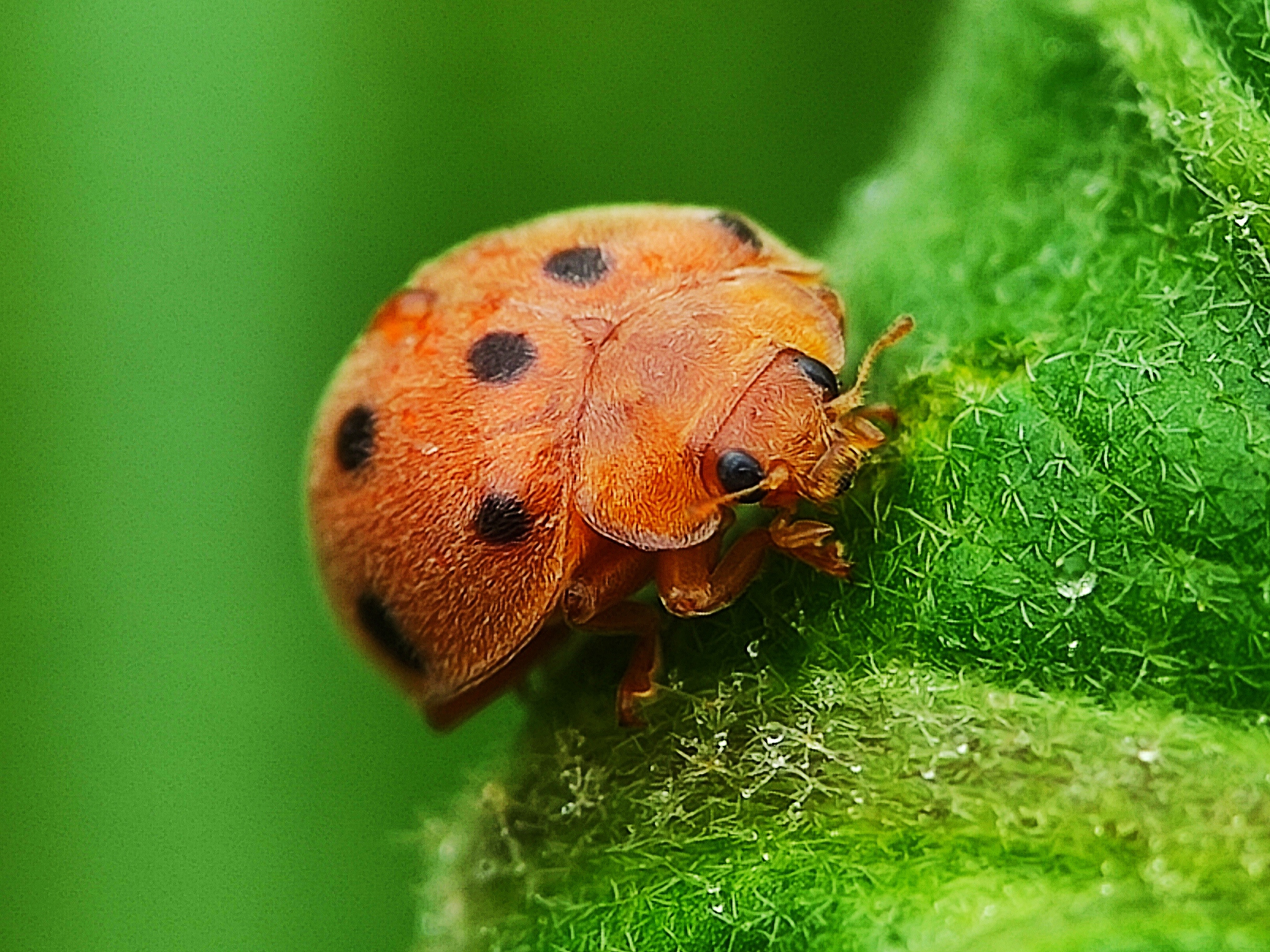 ---
---