Everything You Need To Know About Chaos Legion and Presale - Splinterlands Post Summary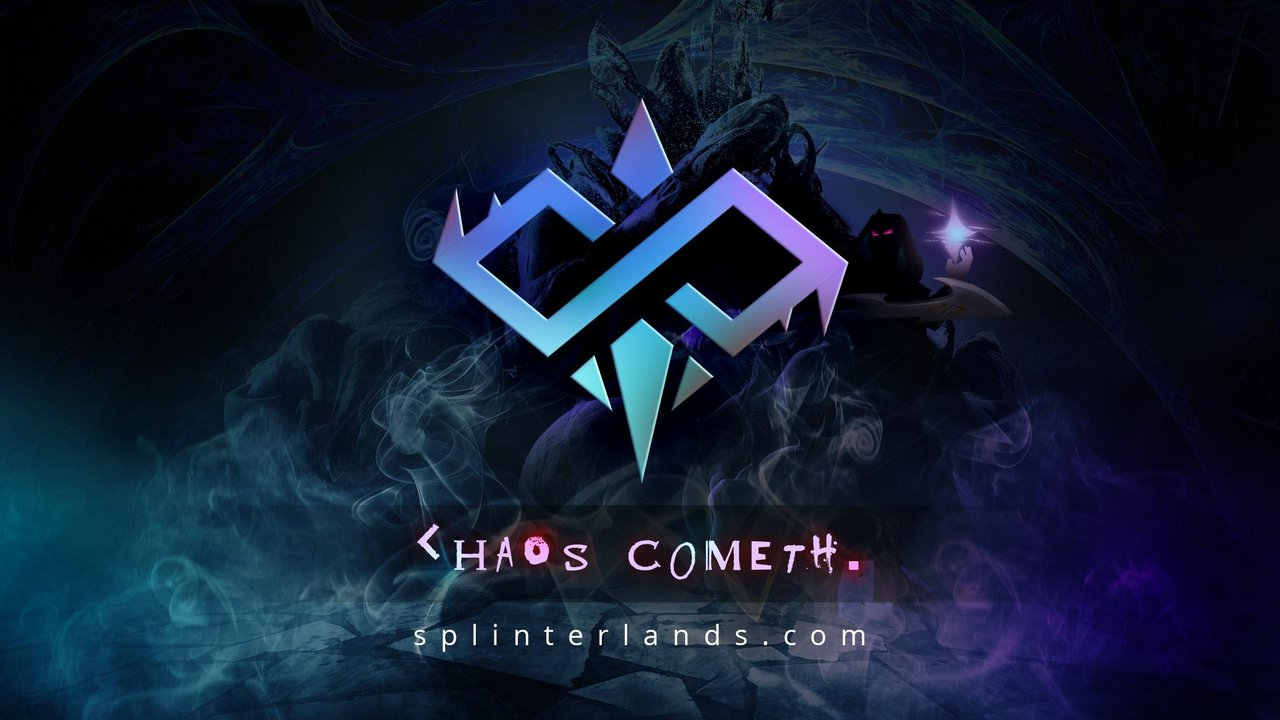 The @splinterlands team dropped all of the information we've been looking for earlier today. This post is a summary of all the key points and information discussed within the official article for anyone who might not have time to read the full article. Here is a link to the official post!
Set Info
There will be 15 million packs released in the Chaos Legion set; which is 10 times more than the Untamed set
Every pack will have the same structure as older sets; 5 cards with at least 1 rare guaranteed (Same odds)
Each pack priced at $4.00 USD, double the price of older sets; to avoid issues with value and to counter the would-be threat of packs drying up incredibly fast (due to surge in playerbase)
Can be purchased with Credits, DEC, and SPS (SPS purchases during presale are 10% off)
Bonus when buying many packs at once:

100 - 499 - 10% additional pack bonus
500 - 1999 - 15% additional pack bonus
2000+ - 20% additional pack bonus
Airdrops
A new card will be added to the set for every 1 million packs sold
Will be a "special limited-edition promo card" airdropped at the end of the presale; can receive more than one (2% chance to receive per pack purchased, guaranteed at 50 packs; 2% chance of that to be gold foil, guaranteed at 1000)
Buying during the presale will grant the chance to receive all 14 airdropped cards
Combine Rates, Collection Power, and DEC Burn Rates
Collection Power and DEC burn rates for Chaos Legion cards are half that of Untamed
Gold foil cards will also only be worth 25x their regular counterparts (as opposed to Untamed at 50x)

Each CL pack will be worth 300 Airdrop Points for the SPS Airdrop
Vouchers
Players need 1 VOUCHER token per pack purchased; 33,333.333 tokens will be created each day during the presale period
Will be handed out daily airdrop-style, with players receiving them according to their staked SPS vs. total staked SPS
VOUCHERS will continue to be used in the game's future for other events
VOUCHERS can be transferred, traded, bought, and sold on third-party markets
Accounts with over 1 million SPS staked will only be portioned for 1 million SPS staked in the VOUCHER airdrop
Presale
1 million packs will be available during the presale
Presale packs cannot be opened until after the presale is over
Presale period is 30 days; October 18th - November 17th
Presale packs purchasable until November 24th; to allow for purchasing or selling last available VOUCHERS
For each 1000 presale packs purchased on an account, they will receive a "The Legionnaire" in-game title NFT
Top 6 accounts with purchased presale packs can work with the official team to design a legendary summoner card, which is to be released as one of the airdrops
Chaos Legion full release is still TBD
Card Design Goals
To be strong and desirable
Be competitive and sufficient for new players
Should be different and be able to mix-in with the current pool of cards to ensure variety when constructing the best team
Maintaining Card Values
Players will need variety in ranked, meaning older cards will still be desirable and valuable
Cards from older editions provide more SPS airdrop points, and will provide higher bonuses in the new lands expansion that is in development
After CL's release, Beta edition cards will have a small and stackable DEC and SPS bonus to ranked wins
New Ranked Play Format
When CL is released, there will be two formats of ranked to choose from: Modern and Wild
Modern Format will allow cards from Untamed, Azmare Dice, Chaos Legion, newer Reward cards, and the set after Chaos Legion
Wild Format will allow any card to be used
Each edition will have its own separate DEC and SPS reward pool (when SPS rewards are available)
Base starter cards will shift from Beta and Untamed to Untamed and Chaos Legion after release
=========================================================
Check out some of my recent well-received and informative posts!
=========================================================
Also, if you are new to the game and haven't started yet, consider using my affiliate link to sign up! Anyone who uses my link will receive a 100 DEC bonus sent from me to their in-game wallet as a thank you!
If you have read this far, feel free to follow me for consistent posts and updates! I put a lot of time and effort into these posts and your support is extremely motivating!!
=========================================================
Check out my Instagram!
---
---