AAVE LOANS AND HIVE SAVINGS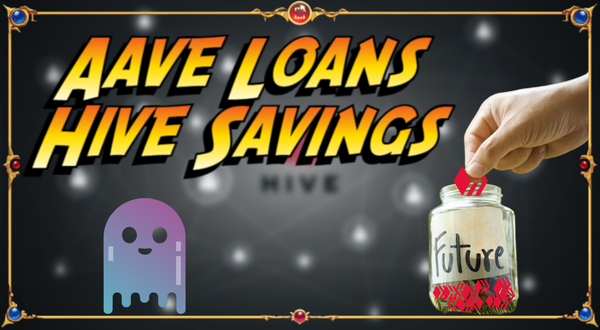 Acredito que todos nós sabemos que o maior diferencial do mundo cripto é a sua descentralização e essa característica foi o que possibilitou a criação de um mercado financeiro nunca antes visto, eu estou falando das Finanças Descentralizadas (DeFi). Existem inúmeros protocolos que podem ser utilizados para fazer seu dinheiro trabalhar por você e hoje eu resolvi utilizar dois deles para aumentar meus rendimentos.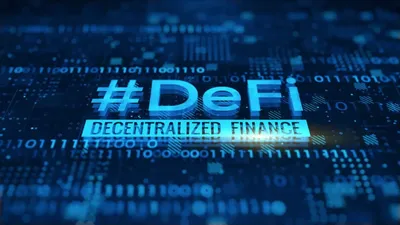 Eu sou um investidor holder de criptomoedas e uma das criptos que eu estou acumulando é a Chainlink (Link). Mesmo após o lançamento do seu Staking V.0.1 o seu rendimento ainda é bem pequeno e eu preferi não travar minhas moedas para tentar aproveitar de alguma possível volatilidade do mercado. Então como fazer para lucrar com esse Hold?

Para isso eu vou utilizar a Aave que é um protocolo de empréstimo descentralizado (DeFi) que permite aos usuários colocar seus ativos disponíveis para empréstimos (e ganhar rendimentos) ou utilizá-los como colateral para pegar outras criptos emprestadas. Para isso é necessário deixar um valor preso no Smart Contract que seja maior do que o emprestimo que você fará, apesar disso parecer ruim é o que a torna segura, confiável e também diminui sua chance de ser liquidado por haver uma margem maior.

No total eu coloquei 384,59 Links (que no momento valem $2.644,42) dentro da Aave e apenas de estarem lá já estão me rendendo 0,72% APY (essa porcentagem pode variar). Apesar de ser um valor pequeno já é melhor do que nada não é mesmo? Além disso eu posso utilizá-la de colateral para pegar até 50% do seu valor mas isso seria mais arriscado. Prezando por um empréstimo com alta saúde (que significa baixa chance de ser liquidado) eu resolvi pegar $500,00 em USDT. Eu terei que pagar por esse empréstimo um APY variável que no momento está em 2,91%.

Inicialmente eu tentei utilizar esse dinheiro em Pools de Liquidez na Uniswap porém desisti ao ver que ainda preciso estudar um pouco mais antes de me arriscar lá (apesar de ter saído no lucro). Então que tal ir por um caminho mais seguro mas que também oferece um lucro bem interessante? Foi ai que eu decidi colocar esse dinheiro no Hive Savings!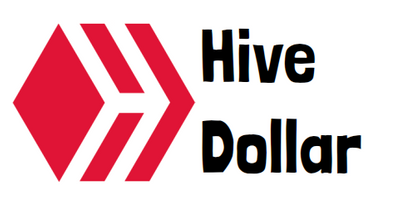 Com um APR de 20% e apenas três dias para destravar os tokens esta opção de investimentos parece bem sólida e segura, principalmente para aqueles que vivenciam a Hive e conhecem bem e seus fundamentos. Esta operação possui um problema: transferir os valores da Aave (na rede Polygon) para a Hive.
Vou compartilhar com vocês o caminho que eu utilizei mas se vocês conhecerem alguma forma melhor eu adoraria de aprendê-la então por favor comentem! Eu saquei os USDT da Aave e enviei eles para a minha conta na Binance. Lá eu troquei 800,00 USDT (além dos $500,00 do empréstimo eu também resolvi investir mais $300,00 que estavam parados na Binance) por 2.114 HIVE e enviei a quantia para esta blockchain.

O maior problema que eu tive em toda a operação foi a baixa liquidez do Wallet.Hive Market pois além da demora para conseguir trocar os HIVE por HBD os valores acabou sendo inferior ao trade feito na Binance (apesar do preço do Hive em si estar igual).

Durante essa transferência da Polygon até chegar na Hive eu acabei perdendo aproximadamente $3,15. Esse custo precisa ser considerado se você estiver pensando em fazer algo assim, mas como eu desejo fazer esse investimento por um tempo mais prolongado ele será compensado pelo alto APR do HBD Savings.

Este investimento foi realizado hoje (21/01/2023) e se calcularmos considerando 20% APR aproximadamente nós teremos de rendimento anual de $160,00 (sem considerarmos que há a possibilidade de investir os próprios rendimentos para simular um APY). Esta porcentagem é bem maior do que as taxas de empréstimos cobradas na Aave tornando possível lucrar com suas moedas de Hold de maneira mais segura por ser um investimento envolvendo stablecoin. Mas apesar de ser mais segura existem sim dois principais riscos nesta operação:

O ativo colateralizado não pode ter uma desvalorização muito grande pois você poderá ser liquidado. (Eu peguei um valor bem abaixo do máximo e isso deixou a saúde do meu empréstimo em 3,44 que significa muito saudável considerando que a liquidação ocorre em 1,00).


O HBD se trata de uma stablecoin algorítmica que possui um baixo valor de mercado comparada com outras e isso aumenta seus riscos agregados.
Sabendo de tudo isso e assumindo os riscos dessa operação eu decidi fazer esse investimento para conseguir rentabilizar minhas criptomoedas de Hold e conforme eu for aprendendo mais sobre Pools de Liquidez no futuro eu começarei a fazer mais aportes neste incrível mundo do DeFi. O que você achou desse investimento? Possui alguma dica ou sugestão de como melhorar futuras operações? Eu adoraria saber sua opinião então deixe o seu comentário, vote e reblog para compartilharmos essa experiência com mais pessoas!
Muito obrigado a todos que leram até aqui, espero que tenham gostado. Se vocês curtirem meus conteúdos, peço que deixem o seu voto na postagem e sigam o meu perfil para poderem acompanhar as futuras postagens.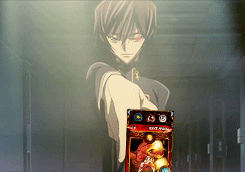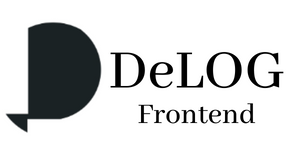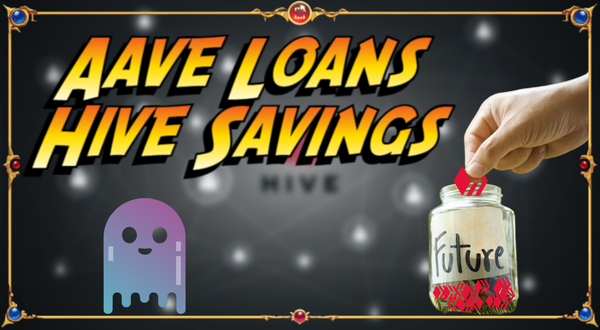 I believe we all know that the biggest differentiator in the crypto world is its decentralization and this feature was what made possible the creation of a financial market never seen before, I am talking about Decentralized Finance (DeFi). There are countless protocols that can be used to make your money work for you and today I decided to use two of them to increase my returns.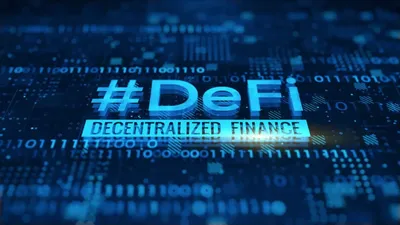 I am a holder investor of cryptocurrencies and one of the cryptos that I am accumulating is Chainlink (Link). Even after the launch of its Staking V.0.1 its return is still quite small and I preferred not to lock my coins to try to take advantage of any possible market volatility. So how to make money with this Hold?

For this I will use Aave which is a decentralized lending protocol that allows users to put their assets available for loans (and earn returns) or use them as collateral to borrow other cryptos. For this it is necessary to leave a locked value in the Smart Contract that is greater than the loan you will make, although this seems bad it is what makes it safe, reliable and also reduces your chance of being liquidated by having a larger margin.

In total I put 384.59 Links (which at the moment are worth $2,644.42) inside Aave and just by being there they are already earning me 0.72% APY (this percentage can vary). Although it is a small amount it is better than nothing isn't it? In addition, I can use it as collateral to borrow up to 50% of its value but this would be more risky. Preferring a loan with high health (which means low chance of being liquidated) I decided to borrow $500.00 in USDT. I will have to pay for this loan a variable APY that at the moment is 2.91%.

Initially I tried to use this money in Uniswap Liquidity Pools but I gave up when I saw that I still need to study a bit more before risking there (although I came out profitable). So how about going for a safer but also more interesting profit path? That's when I decided to put this money in Hive Savings!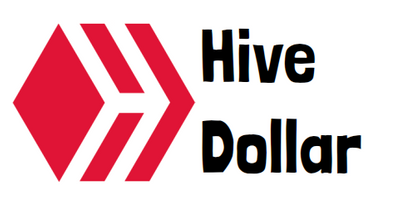 With 20% APR and only three days to unlock the tokens this investment option seems quite solid and safe, especially for those who experience Hive and know well and its fundamentals. This operation has one problem: transferring the values from Aave (on the Polygon network) to Hive.
I will share with you the path that I used but if you know any better way I would love to learn it so please comment! I withdrew the USDT from Aave and sent them to my account at Binance. There I exchanged 800.00 USDT (in addition to the $500.00 loan I also decided to invest another $300.00 that were idle on Binance) for 2,114 HIVE and sent the amount to this blockchain.

The biggest problem I had throughout the operation was the low liquidity of the Wallet.Hive Market because in addition to the delay to get to trade HIVE for HBD the values ended up being lower than the trade made on Binance (despite the price of Hive itself being equal).

During this transfer from Polygon to Hive I ended up losing about $3.15. This cost needs to be considered if you are thinking of doing something like this, but as I want to make this investment for a longer period of time it will be compensated by the high APR of HBD Savings.

This investment was made today (01/21/2023) and if we calculate considering 20% APR we will approximately have an annual return of $160.00 (not considering that there is the possibility to invest the own returns to simulate a APY). This percentage is much higher than the interest rates charged by Aave making it possible to profit from your Hold coins in a more secure way because it is an investment involving a stablecoin. But despite being more secure, there are two main risks in this operation:

The collateralized asset cannot have a very large devaluation otherwise you may be liquidated. (I took a value well below the maximum and this left the health of my loan at 3.44 which means very healthy considering that the liquidation occurs at 1.00).


HBD is an algorithmic stablecoin that has a low market value compared to others and this increases its aggregate risks.
Knowing all this and assuming the risks of this operation, I decided to make this investment to be able to make my Hold crypto profitable and as I learn more about Liquidity Pools in the future I will start to make more contributions in this incredible world of DeFi. What did you think of this investment? Do you have any tips or suggestions on how to improve future operations? I would love to know your opinion so leave your comment, vote and reblog to share this experience with more people!
Thank you so much to everyone who read this far, I hope you enjoyed it. If you like my content, I ask you to send your vote on the post and follow my profile so you can read future posts.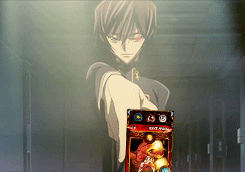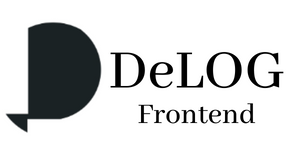 Posted Using LeoFinance Beta
---
---