CARD REVIEW: PHANTOM SOLDIER - SPLINTERLANDS [PT-BR/ENG]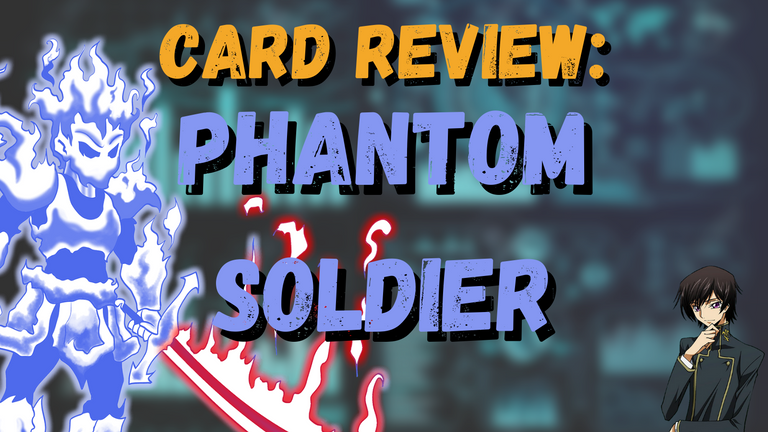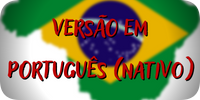 © Ukyron3
Click here to English Version.

CARD REVIEW: PHANTOM SOLDIER
Existem muitas cartas extraordinárias em Splinterlands que são muito úteis para diversas estratégias e composições, e pensando nisso eu quero começar a abordar sobre algumas das cartas que eu mais gosto dentro do jogo e falar sobre as melhores maneiras de utilizá-las.
Começando por esta incrível carta do elemento de Morte

que é o suporte perfeito para enfrentar magos além de ser muito útil nos confrontos que tiverem Terremoto

, eu estou falando do Phantom Soldier!
Vamos fazer essa abordagem na seguinte ordem:
Estatísticas e Habilidades;
Distribuição e Preços;
Regras de combate;
Batalhas.

ESTATÍSTICAS E HABILIDADES





As estatísticas do Phantom Soldier são muito boas desde o seu primeiro level, possuindo vida, velocidade e dano consideráveis além da habilidade Flying

que aumenta bastante sua sobrevivência. As coisas vão se tornando ainda melhores conforme ele vai evoluindo. Na liga Prata já é possível utilizá-lo no level 3, onde ele recebe o aumento de +1 de Dano

e também a habilidade Silence

.
Tenho certeza que todos sabem o quão poderosa é essa habilidade, principalmente se utilizada em conjunto com o invocador Thaddius Brood é possível desabilitar totalmente a composição mágica do oponente. Na liga Ouro é habilitado a possibilidade de utilizar o Phantom Soldier em seu level 5, havendo o aumento de +1 de Vida

e a adição da habilidade Void

para completar o seu pacote, fazendo-o ser uma unidade com alta esquiva, dano, debuff e resistência, o pacote completo!
(Lembrando que ele é uma carta Reward que só pode ser utilizada na RANKED SELVAGEM)


DISTRIBUIÇÃO E PREÇOS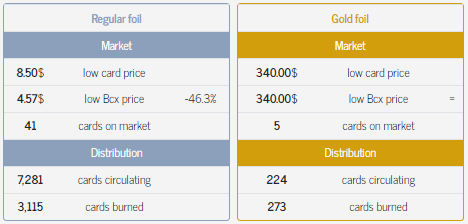 Foram distribuídas 40.000 cópias dessa carta e atualmente existem 7.281 regulares circulantes e 224 gold circulantes. Por haverem tão poucas unidades o seu preço de compra já é bem elevado, sendo direcionada para jogadores que realmente desejam fazer um investimento maior.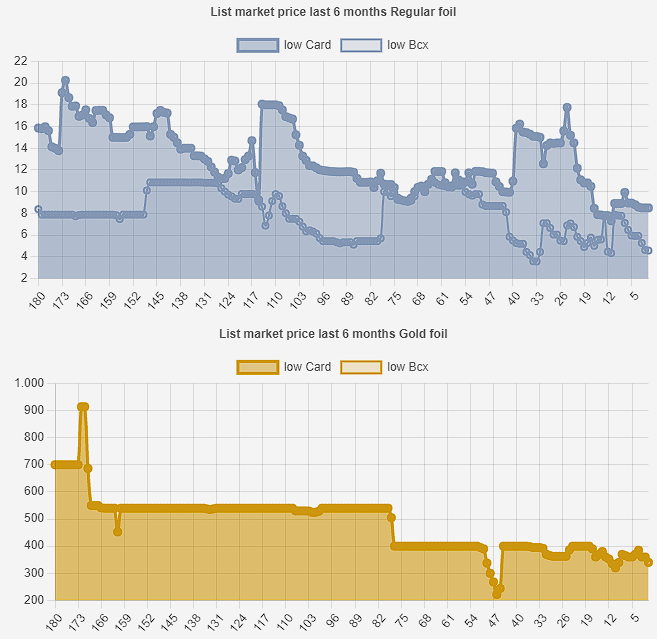 Podemos observar também que o seu preço vem caindo ao longo dos últimos seis meses tanto na versão regular quanto na gold, podendo sugerir uma oportunidade de compra para formar um forte deck para a ranked selvagem antes que o próximo rally de alta comece.
Eu irei registrar para fins de conhecimento a média de preços para alugar ou comprar o Phantom Soldier para aqueles que ficarem interessados por essa unidade.
Alugar
| PHANTOM SOLDIER | LEVEL 1 | LEVEL 3 | LEVEL 5 |
| --- | --- | --- | --- |
| | 0,40 DEC | 30 DEC | 60 DEC |
Comprar
| PHANTOM SOLDIER | LEVEL 1 | LEVEL 3 | LEVEL 5 |
| --- | --- | --- | --- |
| | $ 8,50 | $ 42,00 | $ 105,00 |
Diferente do preço de compra, alugá-la é bem mais acessível e se você tiver paciência para utilizar o Sistema de BID do Peakmonsters para alcançar valores ainda menores.

REGRAS DE COMBATE
As regras de combate interferem totalmente na forma de montar suas composições e quais cartas escolher, e é por isso que colocarei aqui uma seleção de regras favoráveis e desfavoráveis para utilizarmos com o Phantom Soldier.
As duas primeiras regras mencionadas envolvem sua habilidade Flying

que lhe permitiria ser uma ótima escolha nas partidas de Terremoto mas que seria totalmente inútil em um combate onde todas as cartas possuem 100% de acerto. As demais regras envolvem diretamente na probabilidade do oponente utilizar uma composição mágica, e quanto mais as regras tenderem à composição de dano mágico, mais fácil para você acertar sua previsão e escolher o Phantom Soldier como o counter perfeito!
Ele pode ser colocado na última posição visando conseguir alguns Miss dos Sneaks

e sobreviver o máximo de tempo possível para que o seu Silence

seja efetivo por muito tempo. Caso a mana disponível seja menor e você já o possua no level 5, você poderá utilizá-lo diretamente na primeira posição servindo como linha de frente contra os magos, sendo extremamente efetivo até mesmo contra composições que não tenham magos mas que possuem baixa velocidade.

BATALHAS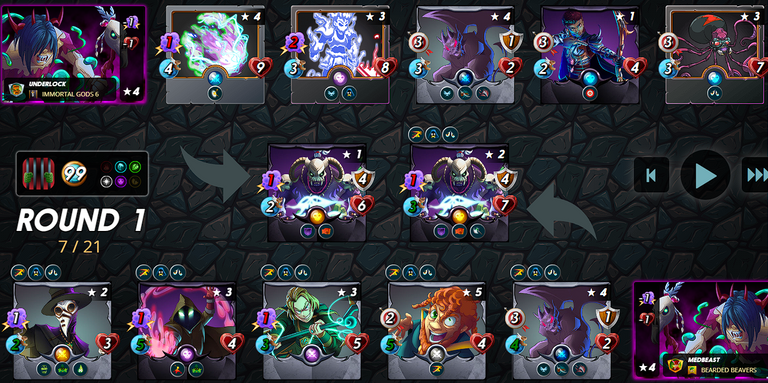 Este é um exemplo onde a regra Keep Your Distance

obrigou o oponente a montar uma composição utilizando magos e arqueiros, então seria garantido que pelo menos algumas das unidades seriam afetadas pelo debuff conjunto do **Phantom Soldier e do Thaddius Brood.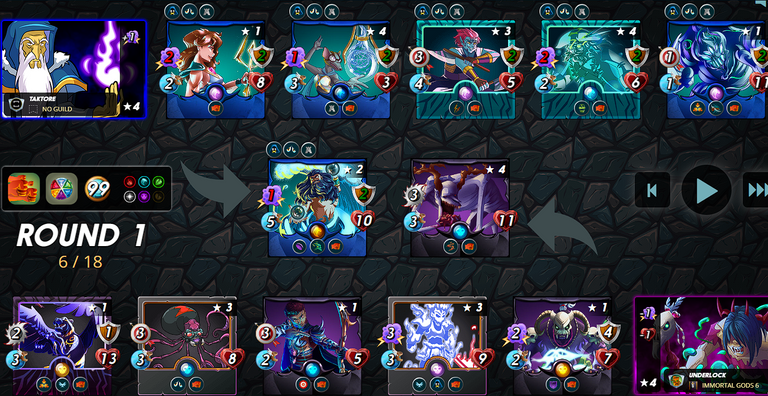 Aqui está outro exemplo de partida prolongada onde o combo de debuffs conseguiu diminuir 8 de dano por turno do oponente, reduzindo drasticamente seu poder ofensivo e resultando em sua derrota.

CONSIDERAÇÕES FINAIS
O Phantom Soldier é uma carta realmente incrível pois possui estatísticas poderosas e boa capacidade de sobrevivência, habilidades de suporte, esquiva e para tankar, tudo em uma só unidade. Experimente utilizá-lo, seja em partidas de baixa ou alta mana pois eu tenho certeza que você não se decepcionará!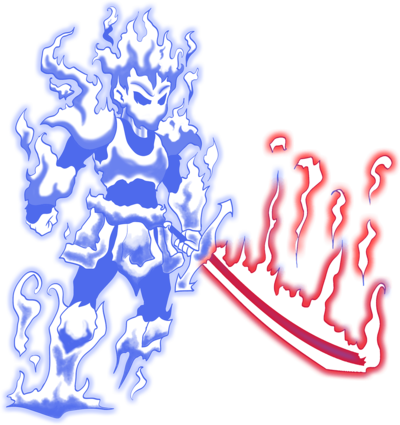 Muito obrigado a todos que leram até aqui, espero que tenham gostado. Se vocês curtirem meus conteúdos, peço que deixem o seu voto na postagem e sigam o meu perfil para poderem acompanhar as futuras postagens.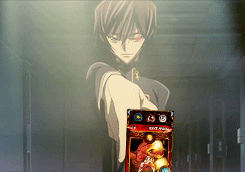 ---
Você pode ganhar renda passiva por delegação de tokens de tribo para "The Cartel".


Clique neste banner para entrar no servidor de Discord "The Cartel" para saber mais.
---
---
---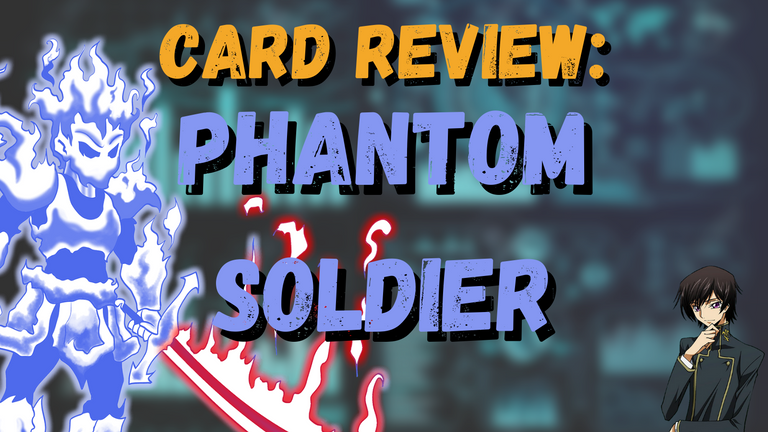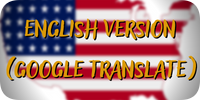 © Ukyron3

CARD REVIEW: PHANTOM SOLDIER
There are many extraordinary cards in Splinterlands that are very useful for different strategies and compositions, and with that in mind I want to start covering some of the cards that I like the most. like inside the game and talk about the best ways to use them.
Starting with this awesome Death element card

which is the perfect support to face mages in addition to being very useful in confrontations that have Earthquake

, I'm talking about the Phantom Soldier!
Let's do this approach in the following order:
Statistics and Skills;
Distribution and Prices;
Combat rules;
Battles.

STATISTICS AND ABILITIES





The Phantom Soldier stats are very good from his first level, having considerable health, speed and damage in addition to the Flying

skill which greatly increases your survivability. Things get even better as he evolves. In the Silver league it is already possible to use it at level 3, where it receives the increase of +1 Damage

and also the skill Silence

.
I'm sure everyone knows how powerful this ability is, especially if used in conjunction with the summoner Thaddius Brood it is possible to completely disable the opponent's magic composition. In the Gold league, the possibility of using the Phantom Soldier at level 5 is enabled, with an increase of +1 Life

and the addition of skill Void

to complete your pack, making it a unit with high dodge, damage, debuff and resistance, o complete package!
(Remembering that it is a Reward card that can only be used in RANKED WILD)


DISTRIBUTION AND PRICES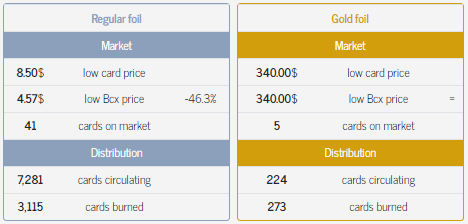 40,000 copies of this letter were distributed and there are currently 7,281 regular circulating and 224 gold circulating. Because there are so few units, its purchase price is already very high, being aimed at players who really want to make a bigger investment.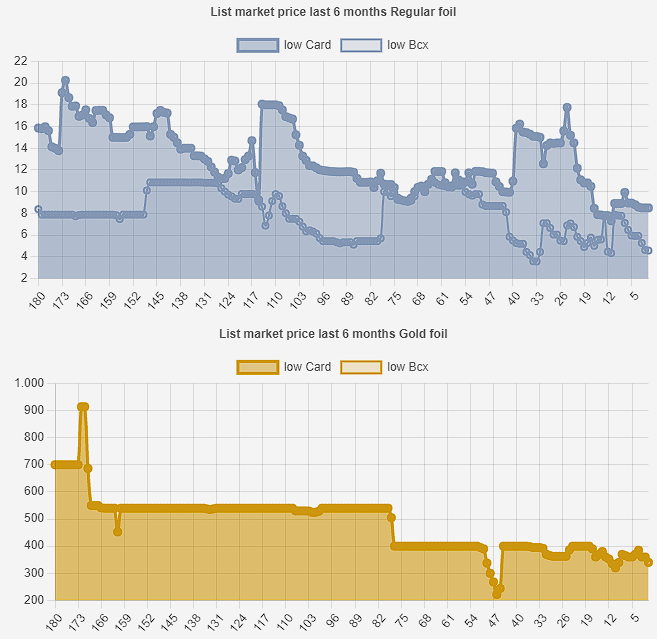 We can also see that its price has been dropping over the last six months in both the regular and gold versions, which could suggest a buying opportunity to form a strong deck for the wild ranked before the next high rally begins.
I will record for the sake of knowledge the average price to rent or buy the Phantom Soldier for those interested in this unit.
Rent
| PHANTOM SOLDIER | LEVEL 1 | LEVEL 3 | LEVEL 5 |
| --- | --- | --- | --- |
| | 0.40 DEC | 30 DEC | 60 DEC |
Buy
| PHANTOM SOLDIER | LEVEL 1 | LEVEL 3 | LEVEL 5 |
| --- | --- | --- | --- |
| | $8.50 | $42.00 | $105.00 |
Unlike the purchase price, renting it is much more affordable and if you have the patience to use the Peakmonsters BID System to achieve even lower values.

COMBAT RULES
Combat rules totally interfere with the way you build your compositions and which cards to choose, which is why I'll put here a selection of favorable and unfavorable rules for us to use with the Phantom Soldier.
The first two rules mentioned involve his ability Flying

which would allow him to be a great choice in Earthquake matches but would be totally useless in a combat where all cards have 100% hit. The other rules directly involve the opponent's probability of using a magic composition, and the more the rules tend to the magic damage composition, the easier for you to hit your prediction and choose the Phantom Soldier as the perfect counter!
He can be placed in the last position in order to get some Miss from the Sneaks

and survive as long as possible so that his Silence

is effective for a long time. If the available mana is lower and you already have it at level 5, you can use it directly in the first position serving as a front line against mages, being extremely effective even against compositions that don't have mages but have low speed.

BATTLES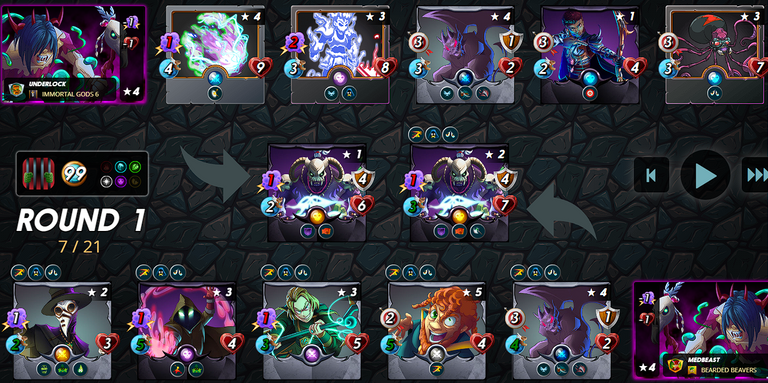 This is an example where the Keep Your Distance rule

forced the opponent to assemble a composition using mages and archers, so it would be guaranteed that at least some of the units would be affected by the joint debuff of the **Phantom Soldier and Thaddius Brood .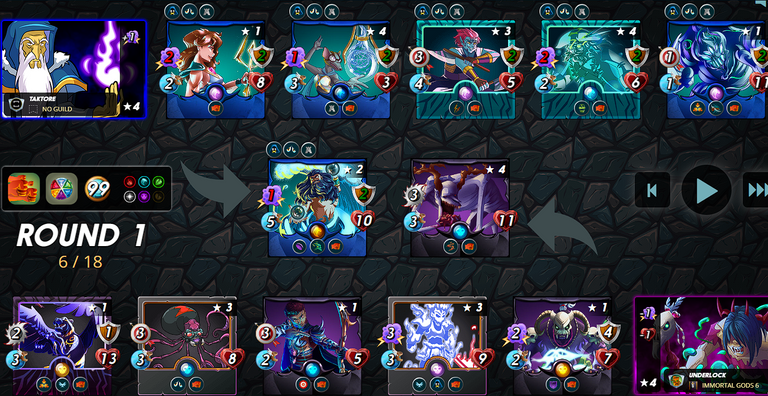 Here's another extended match example where the debuff combo managed to decrease 8 damage per opponent's turn, drastically reducing their offensive power and resulting in their defeat.

FINAL CONSIDERATIONS
The Phantom Soldier is a really amazing card as it has powerful stats and good survivability, support skills, dodging and tanking all in one unit. Try using it, whether in low or high mana matches because I'm sure you won't be disappointed!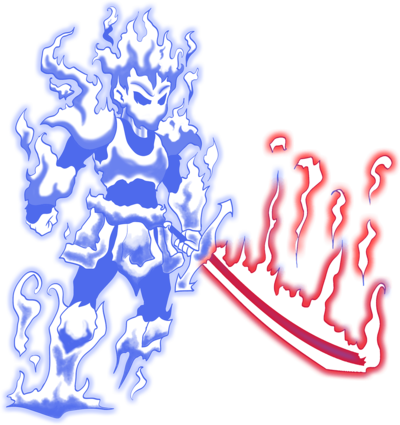 Thank you so much to everyone who read this far, I hope you enjoyed it. If you like my content, I ask you to send your vote on the post and follow my profile so you can read future posts.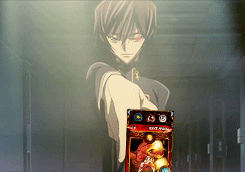 ---
---
---