FULL COUNTER? NO PROBLEM! - SPLINTERLANDS [PT-BR/ENG]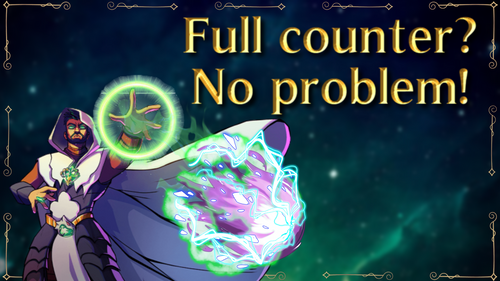 A palavra counter é muito utilizada em jogos para representar quando uma escolha é superior à outra (isso vai se adaptar de acordo com o jogo), e no caso do Splinterlands o que define quem é o counter e quem é o counterado é o tipo de ataque e a habilidade.

Uma carta com Dano físico

é counterada por um inimigo que possua Shield

e/ou Thorns

.


Uma carta com Dano a distância

é counterada por um inimigo que possua Shield

e/ou Return Fire

.


Uma carta com Dano Mágico

é counterada por um inimigo que possua Void

e/ou Magic Reflect

.
Esse é o exemplo mais básico de counter em Splinterlands, mas existem outras formas de counter diversas e que não daria para falar sobre todas. Se em uma partida você for counterado, isso significa que você perdeu? Eu quero compartilhar com vocês uma batalha que prova que as coisas não são tão definitivas assim...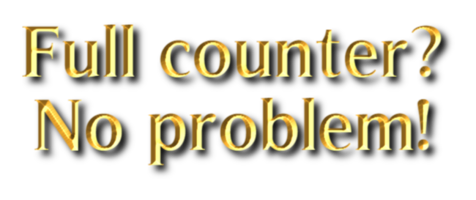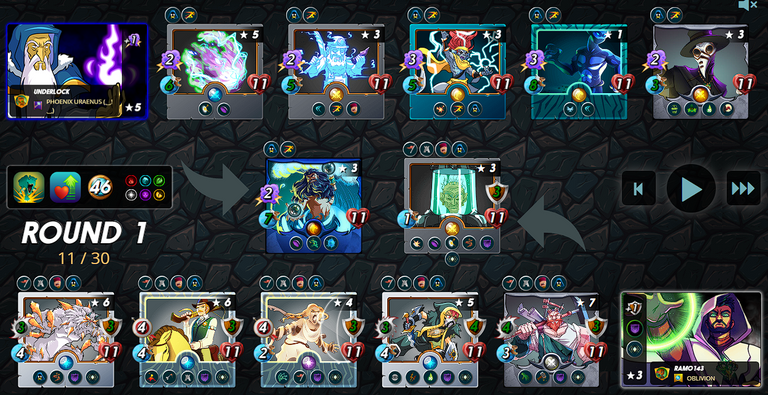 Ao olharmos para os dois times fica claro o quão counterado eu fui nessa partida. Ao escolher um time composto apenas por cartas de Dano Mágico

eu fiquei sujeito à sofrer um full counter, pois o oponente escolheu cartas com as habilidades que reduziam absurdamente a efetividade do meu time.
Começando pelo invocador Grandmaster Rathe que tornou a armadura um obstáculo ao distribuir Void Armor

para todas as cartas, além de aumentar a armadura delas e potencializar os reflects com o Amplify

. Para fazer bom uso dessa amplificação o tank escolhido foi o Lord Arianthus que possui Void

e Magic Reflect

e ainda estava protegido pela armadura, esse é o kit completo para lidar contra magos.
O counter counter piora com o efeito do Silence

que o Crystal Werewolf possui, diminuindo ainda mais a efetividade das minhas cartas. Ao juntar todos esses fatores percebemos que o oponente se preparou completamente para lidar contra unidades físicas e mágicas, se protegendo com muita armadura e amplificando os efeitos de refletir dano para fazer minhas unidades se eliminarem. A vitória parece certa para ele.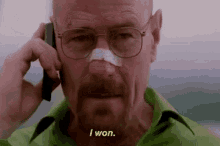 Entretanto, mesmo em um caso de full counter como esse ainda existem outros fatores que influenciam os resultados de uma batalha. Nessa partida em específico a regra Equalizer

aumentou a vida de todas as cartas para 11, isso garantiu que os efeitos do dano refletido não fossem tão destrutivos para minhas cartas. Mesmo tendo seu dano reduzido todas elas ainda conseguiram se manter com um valor de ataque suficiente para causar dano no oponente com Void

e isso também faz total diferença.
E por último, o principal fator que favoreceu completamente minha composição foi a Velocidade

. Ao escolher cartas que naturalmente possuem muita velocidade e amplificar essa estatística escolhendo duas cartas com a habilidade Swiftness

permitiu que o meu time se tornasse muito difícil de acertar. Ao longo das rodadas as minhas cartas foram eliminando o Lord Arianthus aos poucos e se ferindo no processo do por causa do Magic Reflect

, porém o fato delas se esquivarem de quase todos os ataques do oponente abriu uma grande vantagem que pôde ser explorada para garantir que eu conseguisse vencer esta disputa!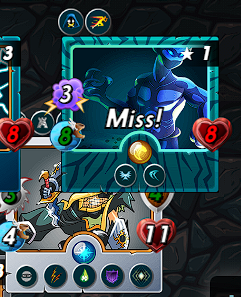 Apesar de ter o potencial de causar 6 de dano por rodada a Silvershield Assassin não conseguiu acertar nenhum golpe nessa batalha. E não foi somente ela que errou seus ataques, a maioria dos ataques do time inimigo resultaram em Miss, então mesmo que o oponente tenha me dado um full counter também podemos considerar que eu counterei o time dele utilizando a velocidade como defesa.
Foram tantos Miss que eu desisti de contar, então caso você queira ver se realmente foram muitos basta clicar na imagem da batalha para ser redirecionado ao replay.


Essa batalha é um ótimo exemplo de que a complexidade do Splinterlands é maior do que imaginamos e que existem muitos fatores que influenciam nos resultados de uma batalha. Precisamos aprender sobre essas influências e tentar utilizá-las ao nosso favor sempre que possível para maximizar nossas chances de vitória (mas sempre seremos surpreendidos por novidades que nos farão perder, é um aprendizado constante). Não tenha medo de tomar um full counter pois sempre haverá alguma forma de vencer, basta você conseguir encontrá-la!
Muito obrigado a todos que leram até aqui, espero que tenham gostado. Se vocês curtirem meus conteúdos, peço que deixem o seu voto na postagem e sigam o meu perfil para poderem acompanhar as futuras postagens.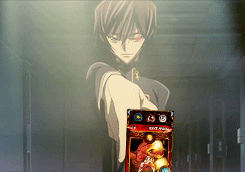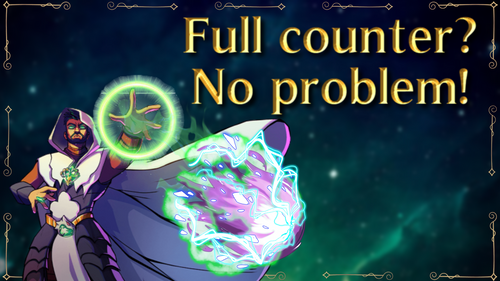 The word counter is used a lot in games to represent when one choice is superior to the other (this will adapt according to the game), and in the case of Splinterlands what defines who is the counter and who is countered is the attack type and the ability.

A card with Physical Damage

is countered by an enemy that has Shield

and/or Thorns

.


A card with Ranged Damage

is countered by an enemy that has Shield

and/or Return Fire

.


A card with Magic Damage

is countered by an enemy that has Void

and/or Magic Reflect

.
This is the most basic example of a counter in Splinterlands, but there are other different forms of counter that I can't talk about all of them. If in a match you are countered, does that mean you lost? I want to share with you a battle that proves that things are not so final...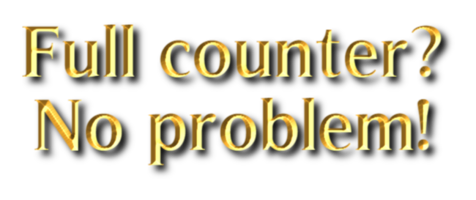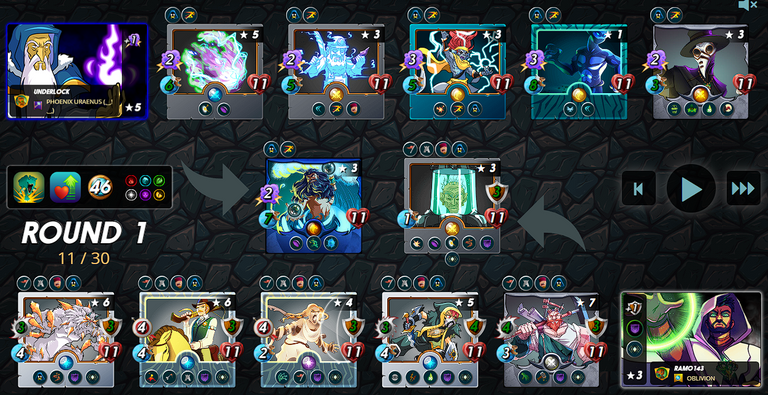 When looking at both teams, it's clear how countered I was in that match. When choosing a team composed only of Magic Damage

cards I was subject to suffering a full counter, because the opponent chose cards with the abilities that absurdly reduced the effectiveness of my team.
Starting with the summoner Grandmaster Rathe who made armor an obstacle by distributing Void Armor

to all cards, in addition to increasing their armor and enhancing reflections with o Amplify

. To make good use of this amplification, the chosen tank was Lord Arianthus, which has Void

and Magic Reflect

and was still protected by armor, this is the complete kit to deal with mages.
The counter counter gets worse with the effect of Silence

that Crystal Werewolf has, further reducing the effectiveness of my cards. By putting all these factors together, we realized that the opponent was completely prepared to deal with physical and magical units, protecting himself with a lot of armor and amplifying the effects of reflecting damage to make my units eliminate. Victory seems certain for him.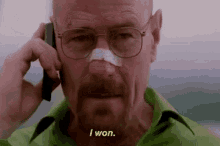 However, even in a full counter case like this there are still other factors that influence the outcome of a battle. In this specific game the Equalizer

rule increased the health of all cards to 11, this ensured that the reflected damage effects weren't as destructive to my cards. Even with their damage reduced, they all still managed to maintain a sufficient attack value to deal damage to the opponent with Void

and that too makes total difference.
And finally, the main factor that completely favored my composition was Speed

. By picking cards that naturally have a lot of speed and amplifying that stat by picking two cards with the Swiftness

ability allowed my team to become very difficult to hit. Throughout the rounds my cards gradually eliminated Lord Arianthus and got hurt in the process because of Magic Reflect

, but the fact they dodge almost all of the opponent's attacks opened up a huge advantage that could be exploited to ensure that I managed to win this match!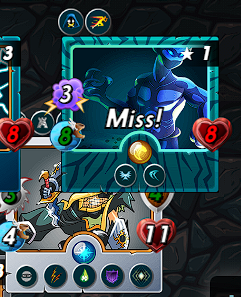 Despite having the potential to deal 6 damage per round, Silvershield Assassin was unable to land any hits in this battle. And it wasn't just her that missed her attacks, most of the enemy team's attacks resulted in Miss, so even if the opponent gave me a full counter we can also consider that I countered the team using speed as a defense.
There were so many Miss that I gave up counting, so if you want to see if there really were many, just click on the image of the battle to be redirected to the replay.


This battle is a great example that the complexity of Splinterlands is greater than we imagine and that there are many factors that influence the outcome of a battle. We need to learn about these influences and try to use them to our advantage whenever possible to maximize our chances of winning (but we will always be surprised by news that will make us lose, it's a constant learning process). Don't be afraid to take a full counter as there will always be some way to win if you can find it!
Thank you so much to everyone who read this far, I hope you enjoyed it. If you like my content, I ask you to send your vote on the post and follow my profile so you can read future posts.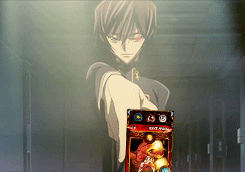 ---
---