RIFTWATCHERS NEUTRAL REVIEW - SPLINTERLANDS [PT-BR/ENG]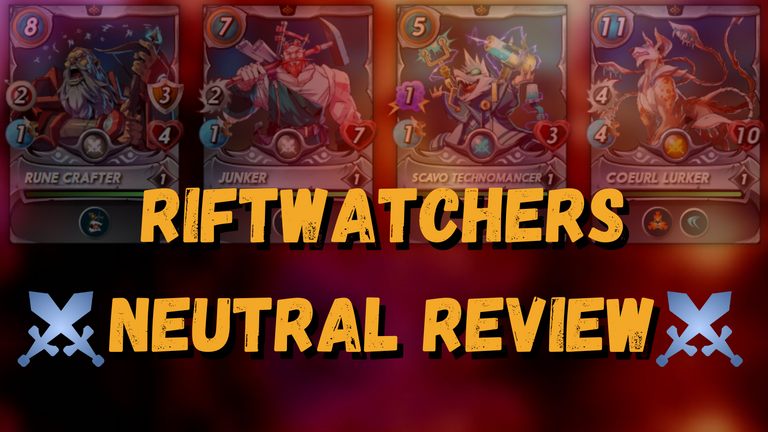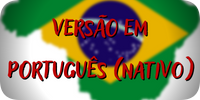 © Ukyron3
Click here to English Version.

INTRODUÇÃO
Dando continuidade ao review das novas cartas de Splinterlands mas agora abordando as cartas neutras que estão bem esquisitas, mas há uma pérola que eu considero uma das melhores cartas da expansão Riftwatchers.

O review será feito dividindo as cartas entre as raridades para evitar divergências, lembrando que as cartas neutras e os dragões foram os únicos splinters que lançaram apenas 4 cartas ao invés de 6 que todos os outros elementos receberam.

CARTAS COMUNS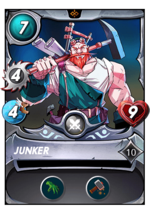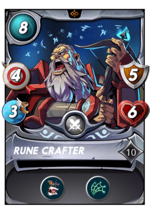 Começando pelo Junker que se propõe à ser um tank secundário, entretanto seus status ofensivos são péssimos nos leveis iniciais e todos os splinters possuem opções com um custo benefício melhor, mas a partir do level 6 sua utilidade aumenta bastante pois além de ter aumentos significativos no dano

na vida

e na velocidade

ele ainda recebe a habilidade Repair

que garante uma sobrevivência extra incrível para o seu time, sendo ainda mais efetivo se utilizado em conjunto com algum tank com a habilidade Taunt

que possua Armadura

para tirar proveito da reparação constante. A partir do level 6 eu o considero uma boa carta e com certeza vou utilizá-lo nas partidas que beneficiem a armadura com regras como Armored Up

e Weak Magic

.
O Rune Crafter ainda está meio nebuloso para mim pois não sei o quanto a habilidade Fury

será relevante no jogo, mas ao observarmos que suas duas habilidades só funcionam em alvos específicos e que não são utilizados com tanta frequência já é possível adiantar que ele não será tão útil na maioria das partidas. Entretando se houver muita mana disponível é possível utilizá-lo apenas por suas estatísticas altas, seria uma opção muito melhor do que a Gargoya Devil por exemplo.

CARTAS RARAS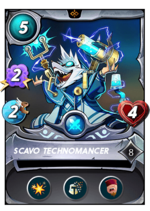 Eis uma carta que começa sendo bem estranha mas que se torna um ótimo suporte nos leveis 5 e 8. O Blast

não é muito útil nos leveis iniciais pois o baixo dano dessa carta não tira grande proveito da habilidade. Caso você esteja preocupado com a armadura do oponente este será uma ótima opção de suporte no level 4 com a habilidade Rust

apesar dele próprio não se aproveitar dessa habilidade já que possui dano mágico.
A carta como um todo não é perfeitamente encaixada mas isso não a torna inútil e será sim uma boa opção de utilizar nas composições adequadas.

CARTAS ÉPICAS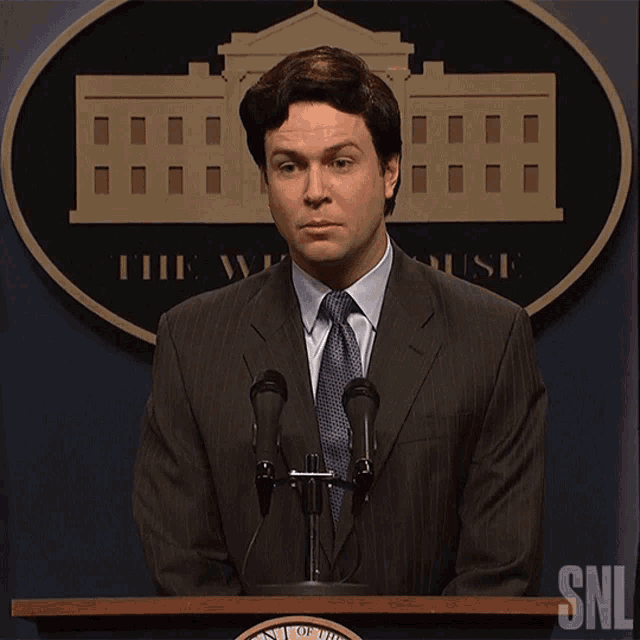 CARTAS LENDÁRIAS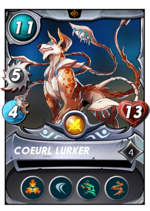 Temos aqui a pérola do Riftwatchers, o Coerul Lurker possui um ótimo conjunto de habilidades que o torna um tank excelente com uma sobrevivência ótima ao considerarmos a vida e sua capacidade de esquiva. Utilizá-lo em conjunto com suportes que beneficiem a esquiva o tornará ainda mais eficiente, então considere escolher unidades com habilidades como Blind

Slow

e Swiftness

.
Caso queira garantir que seu Coeurl Lueker se esquivará de tudo você pode escolhê-lo junto com a nova invocadora de Fogo Skargore

.

CONSIDERAÇÕES FINAIS
As cartas neutras da expansão Riftwatchers não são incríveis, e apesar de terem o seu valor nós já tivemos outros lançamentos muito melhores. A exceção é a carta lendária que realmente será muito útil para composições que precisem de um Taunt

pois seus status são ótimos e suas habilidades também.
Você curtiu estas cartas neutras?
Muito obrigado a todos que leram até aqui, espero que tenham gostado. Se vocês curtirem meus conteúdos, peço que deixem o seu voto na postagem e sigam o meu perfil para poderem acompanhar as futuras postagens.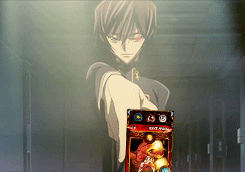 ---

---
---
---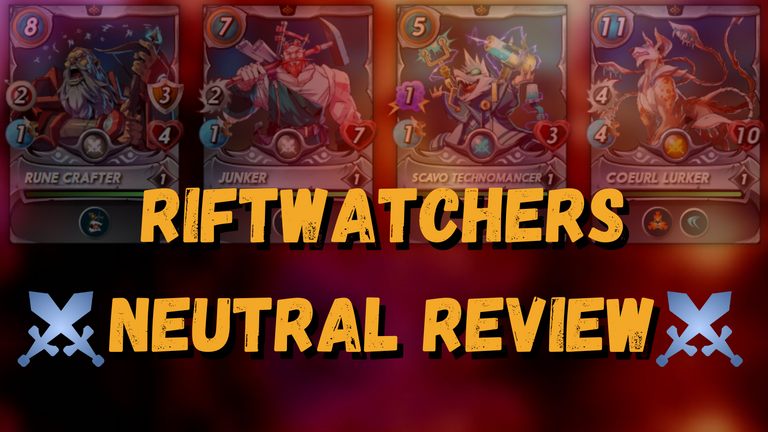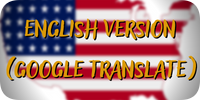 © Ukyron3

INTRODUCTION
Continuing with the review of the new cards from Splinterlands but now addressing the neutral cards that are pretty weird, but there's a gem that I consider it one of the best cards in the Riftwatchers expansion.

The review will be done dividing the cards between the rarities to avoid divergences, remembering that the neutral cards and the dragons were the only splinters that released only 4 cards instead of 6 that all the other elements received.

COMMON CARDS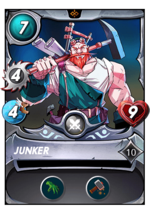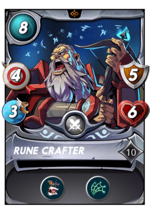 Starting with the Junker that proposes to be a secondary tank, however its offensive stats are terrible in the initial levels and all splinters have options with a better cost benefit, but from level 6 its utility increases a lot because in addition to have significant increases in damage

in life

and in speed

he still gets the Repair

ability which guarantees an incredible extra survival for your team, being even more effective if used in conjunction with a tank with the Taunt

that has Armor

for take advantage of constant repair. From level 6 I consider it a good card and I will definitely use it in games that benefit armor with rules like Armored Up

and Weak Magic

.
The Rune Crafter is still a bit hazy for me as I don't know how much the Fury

ability will be relevant in the game, but when we look at that its two abilities only work on specific targets and that are not used so often it is already possible to say that it will not be so useful in most matches. However if there is a lot of mana available it is possible to use it just for its high stats, it would be a much better option than the Gargoya Devil for example.

RARE CARDS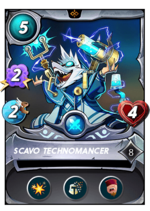 Here's a card that starts out pretty weird but becomes a great support at levels 5 and 8. The Blast

isn't very helpful in the initial levels because the low damage of this card doesn't take much advantage of the skill. In case you are worried about the opponent's armor this will be a great support option at level 4 with the skill Rust

although he himself doesn't take advantage of this skill since has magic damage.
The card as a whole is not perfectly fitted but that doesn't make it useless and it will be a good option to use in the proper compositions.

EPIC CARDS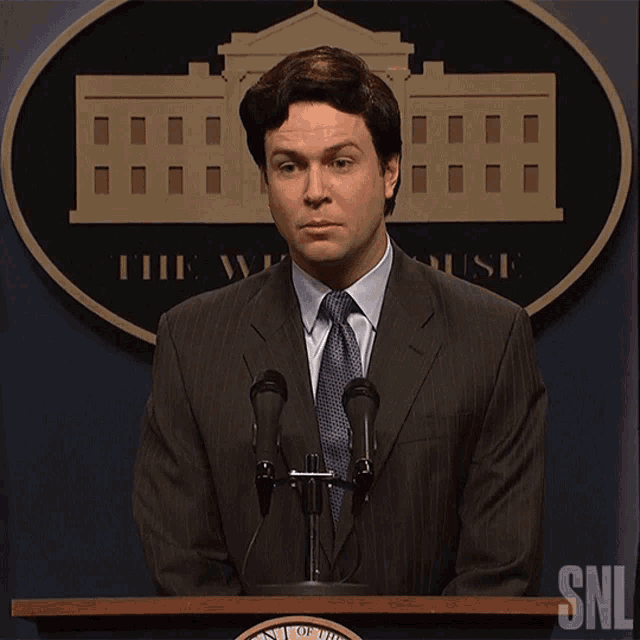 LEGENDARY CARDS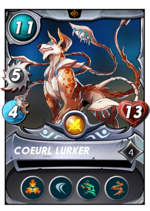 Here we have the gem of the Riftwatchers, the Coerul Lurker has a great skill set that makes him an excellent tank with great survivability when considering his health and dodging ability. Using it in conjunction with supports that benefit from dodging will make it even more efficient, so consider picking units with abilities like Blind

Slow

and Swiftness

.
If you want to ensure that your Coeurl Lueker will dodge everything you can choose him along with the new Fire summoner Skargore

.

FINAL CONSIDERATIONS
The neutral cards from the Riftwatchers expansion aren't amazing, and while they're worth their while we've had other releases that are much better. The exception is the legendary card that will really be very useful for comps that need a Taunt

because their stats are great and so are their skills.
Did you like these neutral cards?
Thank you so much to everyone who read this far, I hope you enjoyed it. If you like my content, I ask you to send your vote on the post and follow my profile so you can read future posts.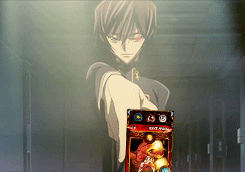 ---

---
---