THE MAGIC BATTLE - SPLINTERLANDS [PT-BR/ENG]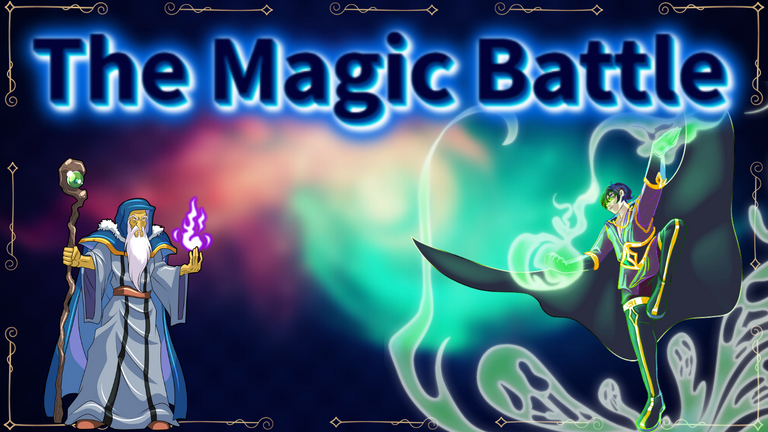 Existem algumas batalhas que são bem difíceis de se jogar em Splinterlands por causa das regras que são impostas e que dificultam bastante na previsão das estratégias do oponente. Entretanto existem outros conjuntos de regras que são tão restritos que facilitam a previsão do que o oponente utilizará mas te força a vencê-lo na força bruta, sobrepujando suas escolhas.
Este é o caso da partida que eu quero compartilhar com vocês. Com duas regras de combate que desfavorecem completamente dois dos três tipos de dano existentes ficou fácil saber que a melhor escolha seria utilizar cartas com Dano Mágico

, entretanto se os dois jogadores conseguem facilmente chegar à essa conclusão, então a escolha da sua estratégia se torna extremamente difícil.

Nesse caso a melhor escolha que eu poderia fazer seria montar uma composição com cartas que não fossem sofrer com esse Reflect e um Tank com Magic Reflect

para garantir que todos os tipos de dano do oponente seriam refletidos. Apesar de ser uma ideia interessante eu sabia que o oponente faria a mesma coisa, portanto optei por escolher cartas com habilidades que pudessem ser úteis durante o tempo em que as minhas cartas permanecessem vivas. A primeira delas foi a River Nymph por causa da habilidade Amplify

que possibilita aumentar o dano refletido e acelerar na eliminação das cartas adversárias.
O segundo escolhido foi o Doctor Blight (carta bem frequente neste perfil) por sua extrema utilidade em poder causar dano com Poison

, sobreviver bastante com seu Scavenger

e impedir com a habilidade Affliction

que o oponente vencesse escolhendo cartas capazes de se curar como por exemplo a Gelatinous Cube.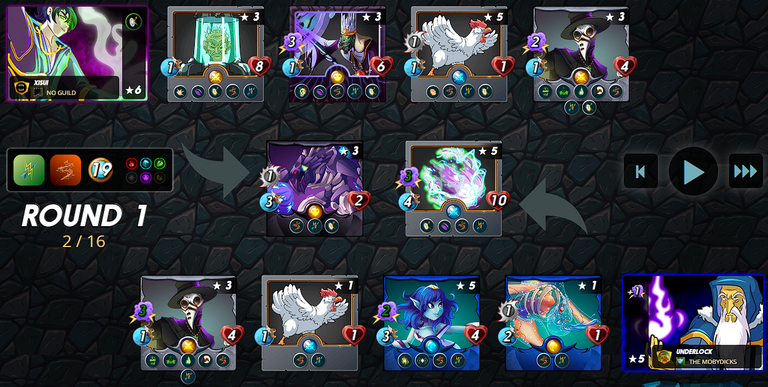 Conforme previsto o oponente também optou por cartas de Dano Mágico

e distribuiu a habilidade Magic Reflect

para todos os seus monstros com o invocador Owster Rotwell. A principal diferença entre as duas composições é que o meu time possui mais dano tanto nas cartas quanto no Magic Reflect

que está sendo amplificado.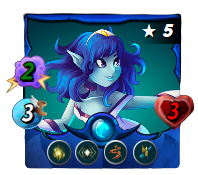 O fato do oponente não ter escolhido nenhuma carta com Amplify

possibilitou que a River Nymph sofresse menos dano refletido, sobrevivendo por 4 rodadas ao invés de apenas 2, ou seja, são 4 rodadas aplicando o seu buff e fazendo o oponente receber muito mais dano a cada ataque. Essa é uma vantagem enorme e que fez total diferença para conseguir a vitória. O oponente até poderia ter escolhido uma carta com Amplify

, mas as suas duas melhores opções seriam o Cabalist (que possui um alto custo de mana e pouca vida) ou o Venari Spellsmith (que seria uma River Nymph com menos dano).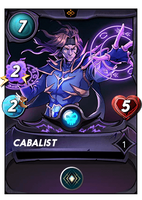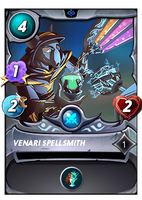 Nos dois casos eles seriam menos efetivos que as minhas escolhas e a vantagem da partida ainda seria minha. Isso mostra que cada Splinter pode conseguir se sair melhor em determinadas situações simplesmente por possuir cartas que se encaixam melhor nas regras da batalha.
A partida continuou e as cartas do oponente foram sendo eliminadas sem que nenhum dos meus atacantes morressem para o Reflect (o Blight sobreviveu com apenas 1 de vida), resultando em uma larga vantagem numérica e que consequentemente me permitiu vencer a batalha.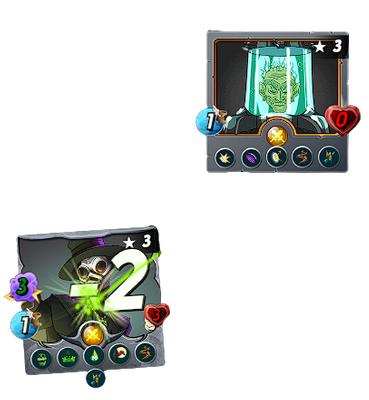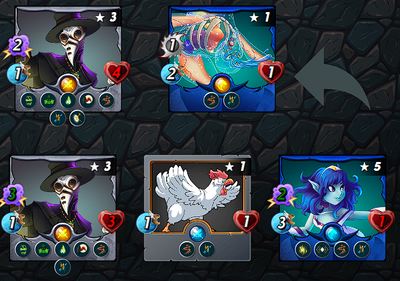 Nesta batalha havia apenas uma escolha óbvia a ser feita: escolher cartas com Dano Mágico

e Magic Reflect

para garantir que o oponente fosse sofrer com reflect independente da escolha que fosse feita. Como os dois jogadores tinham essa como a melhor opção, o diferencial que me permitiu sobressair diante do oponente foi a escolha da carta com a habilidade Amplify

que aumentou bastante o dano que meu time conseguia causar.
Esta única habilidade fez a diferença e me garantiu a vitória. Isso só foi possível por causa da escolha do Splinter de Água

que possui a River Nymph que se apresenta como uma opção muito melhor do que aquelas que estão disponíveis para o Splinter de Morte

. Uma batalha de magia é realmente tensa e aquele que faz o melhor feitiço vence, e dessa vez o melhor feiticeiro fui eu!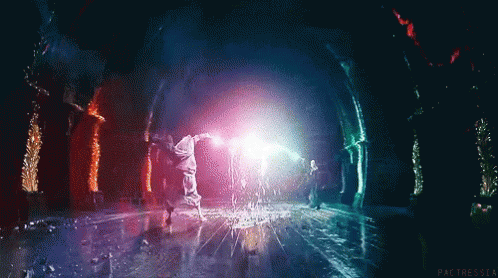 Muito obrigado a todos que leram até aqui, espero que tenham gostado. Se vocês curtirem meus conteúdos, peço que deixem o seu voto na postagem e sigam o meu perfil para poderem acompanhar as futuras postagens.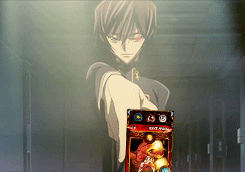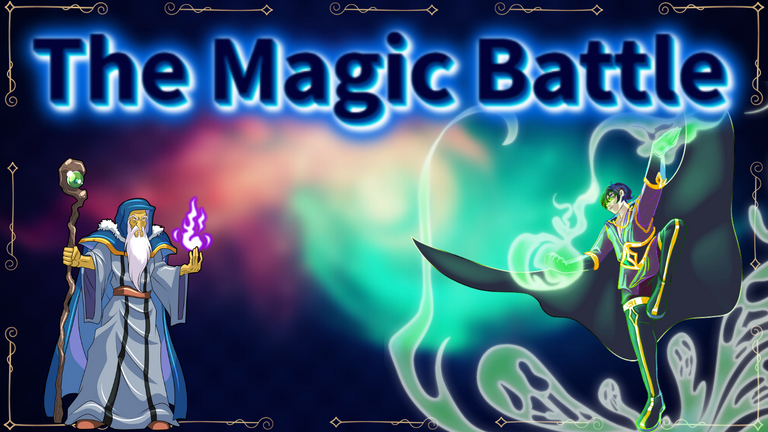 There are some battles that are very difficult to play in Splinterlands because of the rules that are imposed and that make it very difficult to predict the opponent's strategies. However, there are other sets of rules that are so strict that they make it easier to predict what the opponent will use but force you to beat him in brute force, overriding his choices.
This is the case of the game that I want to share with you. With two combat rules that completely disfavor two of the three existing types of damage, it was easy to know that the best choice would be to use cards with Magic Damage

, however if both players can easily come to this conclusion, so choosing your strategy becomes extremely difficult.

In that case the best choice I could make would be to build a composition with cards that wouldn't suffer from this Reflect and a Tank with Magic Reflect

to ensure that all damage types from the opponent would be reflected. Despite being an interesting idea, I knew that the opponent would do the same thing, so I chose to choose cards with abilities that could be useful during the time that my cards remained alive. The first one was River Nymph because of the Amplify

ability that makes it possible to increase reflected damage and accelerate the elimination of opposing cards.
The second chosen was Doctor Blight (very frequent card in this profile) for its extreme usefulness in being able to cause damage with Poison

, survive a lot with his Scavenger

and use the Affliction

ability to prevent the opponent from winning by choosing capable cards to heal itself like the Gelatinous Cube.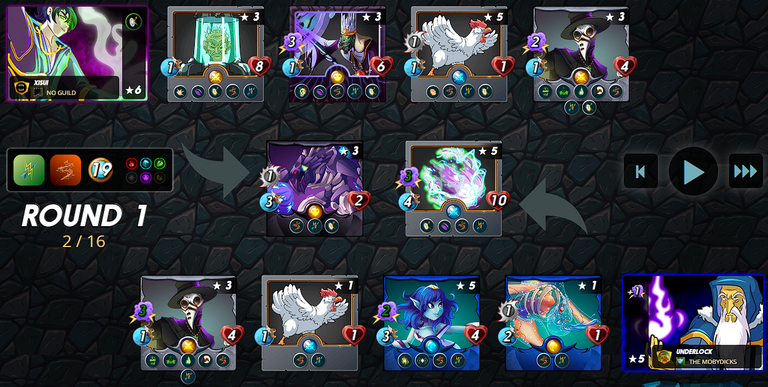 As predicted the opponent also opted for Magic Damage cards

and distributed the Magic Reflect

ability to all your monsters with the summoner Owster Rotwell. The main difference between the two compositions is that my team has more damage both in the cards and in the Magic Reflect

that is being amplified.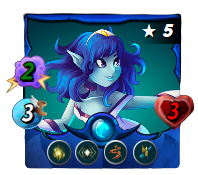 The fact that the opponent did not choose any card with Amplify

allowed River Nymph to suffer less reflected damage, surviving for 4 rounds instead of just 2, that is, there are 4 rounds applying your buff and making the opponent receive much more damage with each attack. This is a huge advantage and it made all the difference to get the victory. The opponent could even have chosen a card with Amplify

, but his two best options would be Cabalist (which has a high mana cost and low health) or the Venari Spellsmith (which would be a River Nymph with less damage).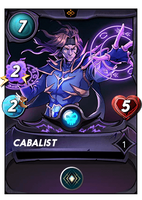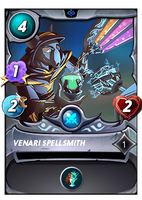 In both cases they would be less effective than my choices and the advantage of the match would still be mine. This shows that each Splinter can manage to do better in certain situations simply by having cards that better fit the rules of the battle.
The game continued and the opponent's cards were being eliminated without any of my attackers dying to Reflect (Blight survived with only 1 life), resulting in a large numerical advantage and which consequently allowed me to win the battle.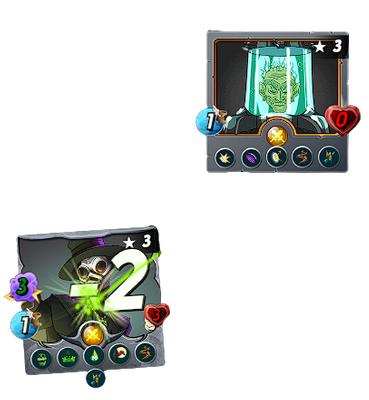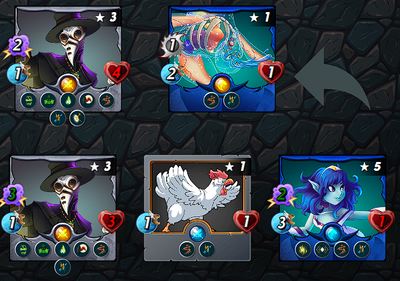 In this battle there was only one obvious choice to make: picking cards with Magic Damage

and Magic Reflect

to ensure the opponent would be reflected no matter what choice was made. As both players had this as the best option, the differential that allowed me to stand out against the opponent was the choice of the card with the Amplify

ability which greatly increased the damage my team was able to deal.
This one skill made the difference and guaranteed me victory. This was only possible because of Splinter's choice of Water

which has the River Nymph which presents itself as a much better option than those available for the Splinter of Death

. A magic battle is really tense and the one who does the best spell wins, and this time the best wizard was me!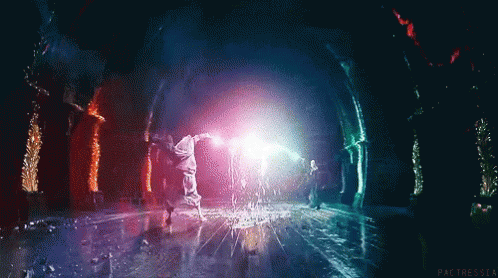 Thank you so much to everyone who read this far, I hope you enjoyed it. If you like my content, I ask you to send your vote on the post and follow my profile so you can read future posts.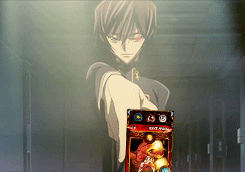 ---
---