[ESP-ENG] CAMPANARIO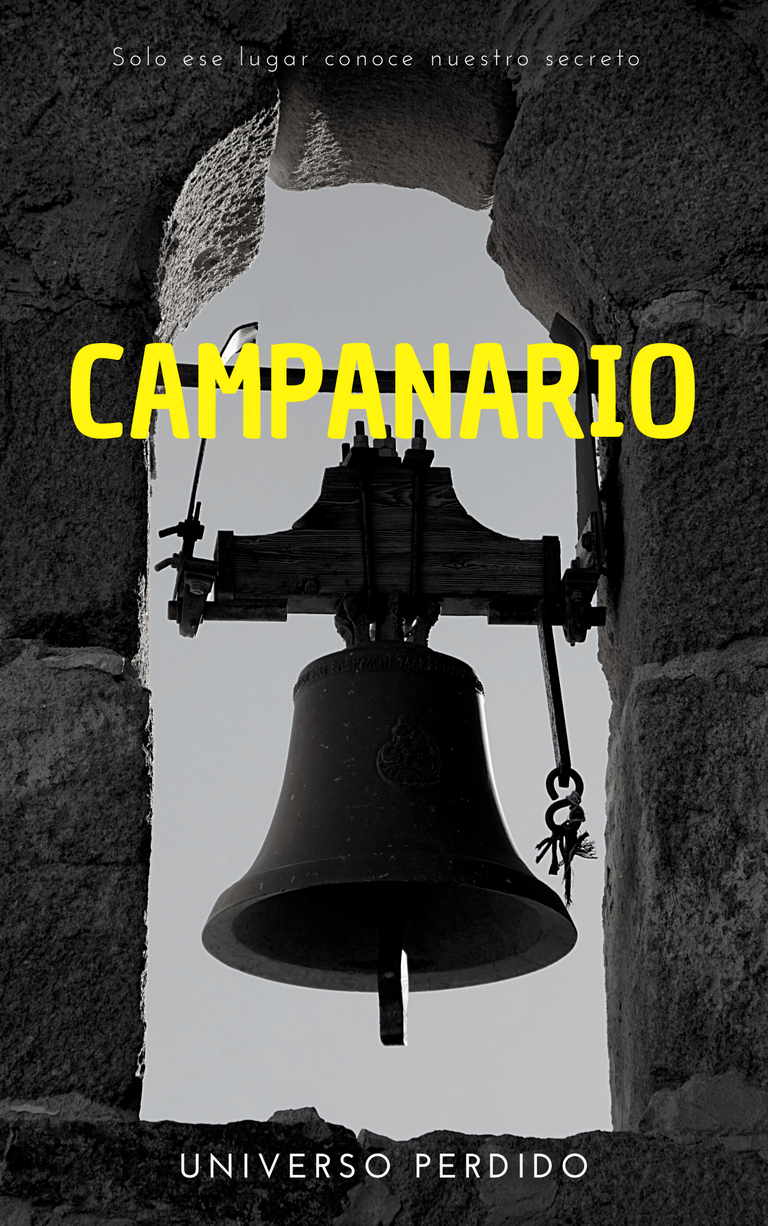 Foto de Mo El Bazi en Unsplash
---
Los hombres aman sus vicios y al mismo tiempo los odian.
Men love their vices and at the same time hate them.
---
— Séneca
---

E S P A Ñ O L
CAMPANARIO
Delante de una capilla no es un buen sitio para los encuentros, donde todos esos ojos devotos de cerámica nos observan, como una estancia del pecado santificada. ¡Engendros! ¡Impíos! ¡Sodomitas!, así los llaman; a aquellos que no pueden amarse ante una sociedad que dice ser libre. Escogimos el campanario como un escondite secreto y aislado. No llegaban ni las sombras de los vitrales, ni las palabras susurrantes de los falderos religiosos, solo éramos él y yo, aprovechando el aliento y corpúsculos que otorgaban nuestros cuerpos.
Éramos solo aprendices monaguillos en un templo que se cayó a pedazos. Nos adentramos a la vida cristiana con solo ocho años de edad y hasta después de nuestra adolescencia. Carlos no tenía idea de que él me gustaba, pues disimulaba muy bien mis sentimientos. No quería que se enterara tampoco, ya que eso significaría mi salida del templo y una desgracia que me marcará de por vida, y aparte de eso, no volvería a ver Carlos jamás.
Nos miramos a los ojos una tarde muy extraña, cuando barríamos los pasillos exteriores del templo. Siempre estuve feliz de hacer las labores con él; siempre se veía animado e inmutable ante todo el trabajo que nos tocaba. Transmitía una positividad que no se desgataba; era una de las tantas cosas que me gustaban de él.
Esa tarde fue diferente porque algo en el entorno se sentía muy especial. Carlos estaba distinto, parecía observar las cosas con una mirada diferente. Percibí que algo le pasaba y me acerqué a él, coloqué mi mano en su hombro y adquirí el valor de preguntarle. Sentí su mirada asombrada y confundida por un instante, hasta que habló conmigo como un amigo; un verdadero amigo, y empezó a decirme todo lo que lo trastornaba.
Su padre estaba muy enfermo, parecía que nadie podía ayudarle, se aferró a la esperanza de un milagro y bajó la mirada entristecido con aires de soltar lágrimas. Impulsivamente lo abracé, era la primera vez que compartía con él esta clase de sentimiento. No dudé en colocar mi barbilla sobre su cabeza; sentir sus jadeos tristes me causaron una gran sensación. Después, inesperadamente, tomó mi mano y la apretó suavemente; tuve que mirar con mis propios ojos ese suceso ya que pensaba que era una especie de sueño.
Me sentía desequilibrado, vulnerable y desinhibido, y por impulso de mi cuerpo y su mirada triste pero tierna, le di un beso que he estado guardando para él por mucho tiempo. Nos entregamos en ese momento, pero luego nos separamos con el asombro dibujado en nuestros rostros. Me sentía avergonzado al ver su expresión, quería huir avergonzado y estuve a punto de hacerlo, pero él me detuvo y con sus ojos me pidió que no lo dejara solo.
Así lo hice, me quedé junto a él en ese momento de fragilidad, volvió a abrazarme y fue a partir de ahí que comenzó nuestra entrega. Todo fue como un aire que se paseaba por el atrio, acariciaba los asientos del templo, irrumpía la sacristía para adentrarse en la santidad del sagrario, donde escondidos muchas veces, Carlos y yo nos entregábamos al amor. Pero los santos difícilmente pueden guardar secretos, sus ojos juzgadores se hallan por doquier; en ídolos de cerámicas o retratos benditos proliferados en el lugar.
Nunca reprimimos la santidad de nuestro encuentro, y para hacerlo seguro, nos hallamos en el campanario cada vez que la tarde termina. Ansiaba cada día que las manos de Carlos me tocaran, me consolaran y que sus besos al final me prometieran seguridad. El mundo nunca supo lo que hacíamos, los muros fueron testigos, pero el campanario supo más que eso; más que el simple hecho de solo amarnos.
FIN
E N G L I S H
CAMPANARIUM
In front of a chapel is not a good place for meetings, where all those devout ceramic eyes are watching us, like a stay of sanctified sin. Angendros! Impii! Sodomites! that's what they call them; those who cannot love each other in a society that claims to be free. We chose the bell tower as a secret and isolated hiding place. Neither the shadows of the stained glass windows, nor the whispering words of the religious lapdogs could reach us, it was just him and me, taking advantage of the breath and corpuscles that our bodies gave us.
We were just apprentice altar boys in a temple that fell apart. We entered the Christian life when we were only eight years old, and even after we were teenagers. Carlos had no idea that I liked him, because I hid my feelings very well. I didn't want him to find out either, since that would mean my leaving the temple and a disgrace that would mark me for life, and apart from that, I would never see Carlos again.
We looked into each other's eyes one very strange afternoon, as we swept the outside halls of the temple. I was always happy to do the chores with him; he always seemed animated and unchanging in the face of all the work we had to do. He transmitted a positivity that did not fray; it was one of the many things I liked about him.
That afternoon was different because something in the environment felt very special. Carlos was different, he seemed to observe things with a different look. I sensed that something was wrong with him and I approached him, placed my hand on his shoulder and had the courage to ask him. I felt his astonished and confused look for an instant, until he spoke to me like a friend; a true friend, and began to tell me everything that was upsetting him.
His father was very sick, it seemed that no one could help him, he clung to the hope of a miracle and looked down saddened with an air of tears. Impulsively I hugged him, it was the first time I shared with him this kind of feeling. I did not hesitate to place my chin on his head; feeling his sad gasps caused me a great sensation. Then, unexpectedly, he took my hand and squeezed it gently; I had to watch with my own eyes that event as I thought it was some kind of dream.
I felt unbalanced, vulnerable and uninhibited, and on the impulse of my body and his sad but tender look, I gave him a kiss that I have been saving for him for a long time. We surrendered at that moment, but then parted with astonishment drawn on our faces. I felt embarrassed seeing his expression, I wanted to run away ashamed and I was about to do it, but he stopped me and with his eyes asked me not to leave him alone.
So I did, I stayed next to him in that moment of fragility, he hugged me again and it was from there that our surrender began. Everything was like an air that wandered through the atrium, caressed the seats of the church, burst into the sacristy to enter the sanctity of the tabernacle, where, often hidden, Carlos and I gave ourselves to love. But the saints can hardly keep secrets, their judging eyes are everywhere; in ceramic idols or blessed portraits proliferated in the place.
We never repressed the sanctity of our encounter, and to make it safe, we found ourselves in the bell tower every time the evening ended. I longed every day for Carlos' hands to touch me, to comfort me, and for his kisses at the end to promise me safety. The world never knew what we were doing, the walls were witnesses, but the bell tower knew more than that; more than the simple fact of just loving each other.
THE END


Other stories of my authorship | Otros relatos de mi autoría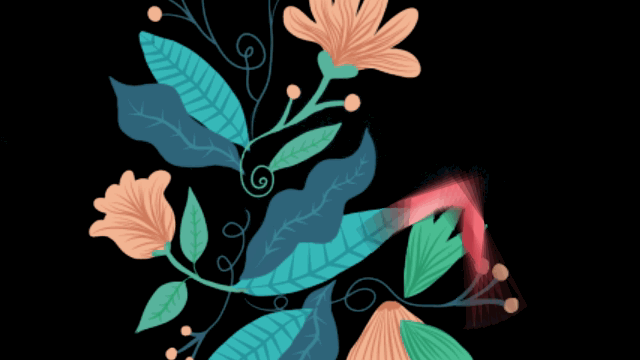 ¿Eres escritor? ¿No encuentras un lugar adecuado para colocar tus trabajos literarios? Unete a Literatos, una comunidad en Hive donde puedes publicar tus cuentos, poemas, ensayos literarios y novelas inéditos de tu propia autoría.

GIF elaborated by @equipodelta
---
---