[ESP-ENG] CULPABLE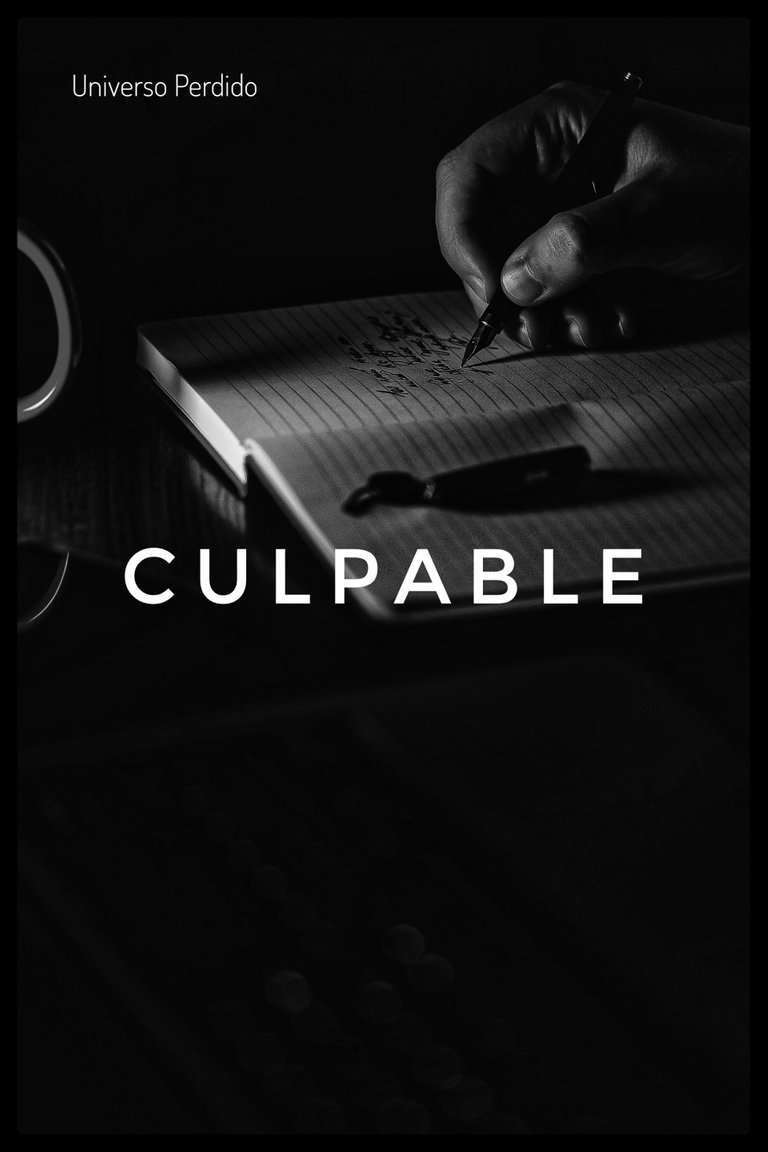 Fuente
---
«Donde haya un árbol que plantar, plántalo tú. Donde haya un error que enmendar, enmiéndalo tú. Donde haya un esfuerzo que todos esquivan, hazlo tú. Sé tú el que aparta la piedra del camino».
«Where there is a tree to plant, you plant it. Where there's a wrong to be righted, you make it right. Where there is an effort that everyone else shirks, you do it. Be the one who moves the stone out of the way».
---
— Gabriela Mistral
---

E S P A Ñ O L
CULPABLE
Jacinto, hace tiempo que no escribía tu nombre sobre el papel, ni pronunciarlo con mi boca, pues no me atrevía por el caos que esto podía desatar. Aún recuerdo ese momento, en que todo lo perdí por el filo de un asesino metal, ahora en este momento las autoridades me estarán buscando, pero no es a ellas a quienes temo; claro que no, es a una justicia intangible y vengadora, enviada por las últimas palabras de tu aliento.
Pero antes de llegar a esos detalles, quiero recordar de nuevo el día en que te conocí. Fue tan extraño, jamás pensé que me involucraría con alguien, pero lograste cambiar mi forma de pensar. Teníamos nuestras diferencias en apegarnos a lo material, pero esa cualidad no permitió que se obstruyera nuestra relación. Eras callado, en ocasiones extrovertido pero con muchas preocupaciones para probar cosas nuevas.
Yo, por el contrario, siempre me consideré un extraño, pues no sentía que pertenecía a este mundo, porque siempre he creído que soy la concepción de un ser sobrenatural. No me considero un dios o el hijo de una bruja, soy solo un ser que ahora conoce las consecuencias que le esperan a su destino. Durante el año siguiente de nuestra relación, nos mudamos juntos, a la hermosa casa que te habían heredado tus padres. El lugar tenía malos recuerdos para ti antes de marcharte; eras tan joven y sufriste demasiado.
Sin embargo, yo logré brindarte un espacio para protegerte de ese sufrimiento, aunque eso, sin yo saberlo, me desgatara de una manera preocupante. Creíste que los golpes y las palabras duras de tus padres eran peores que mi fría mirada, pues te equivocaste; Jacinto, mi amado que yace en las profundidades de una tumba de piedra y raíces. Soy un ordinario, lo sé, pues pensaba en hacerte una hermosa cripta, no un cumulo de rocas ordenadas horrorosamente por un cavernario.
En un pasado remoto me arrepentí, aquella idea intrínseca se convirtió en ave y me abandonó. Era menos sutil que la mirada de lo divino, pues parecía provenir del infierno. Mientras te escribo esta carta, a ti mi amado muerto, puedo escuchar los pasos de aquellas que vienen a cobrar mi crimen. Sus gruñidos son como lamentos que tiñen la escasa luz que me rodea con oscuridad, es por eso que he encendido una vela junto a mí, pues el fuego no lo controlan cuando están lejos de él.
¡Ya puedo oírlas subir por las escaleras! Otras se deslizan por el techo rechinando el tejado muy despacio. En el pasado las adoraban por hacer justicia que otros no pudieron hacer en la Tierra. Las llamaban «Erinias», «Furias» en la antigua Roma, son seres terribles y vengadores, inmunes a la persuasión y al perdón.
A medida que se acercan, voy recordando como una misión en mi mente el día que cometí mi pecado. Fue una villana traición, culminada por el filo de un cuchillo. La sangre, el dolor, los gritos, todos vinieron a mi cabeza a danzar para presenciar mi último acto. La puerta de mi cuarto se abre, al igual que mi ventana; ellas ya están adentro.
Oh, querido Jacinto, solo quiero plasmar en esta carta que nunca dejé de amarte, pero ya no podía soportar tanto agobio. Tanta sangre que se derramaba de mi pecho. Solo quiero darte un adiós por segunda vez y decirte lo mucho que me importas. Ya no puedo escribirte más, la luz se desvanece lentamente…
FIN
E N G L I S H
GUILTY
Jacinto, it has been a long time since I wrote your name on paper, nor pronounced it with my mouth, because I did not dare because of the chaos that this could unleash. I still remember that moment, when I lost everything to the edge of a metal murderer, now at this moment the authorities will be looking for me, but it is not them that I fear; of course not, it is an intangible and avenging justice, sent by the last words of your breath.
But before I get to those details, I want to remember again the day I met you. It was so strange, I never thought I would ever get involved with anyone, but you managed to change my way of thinking. We had our differences in our attachment to material things, but that quality did not allow our relationship to be obstructed. You were quiet, sometimes outgoing, but with a lot of concerns about trying new things.
I, on the other hand, always considered myself an outsider, as I did not feel that I belonged to this world, because I have always believed that I am the conception of a supernatural being. I do not consider myself a god or the son of a witch, I am just a being who now knows the consequences that await his destiny. During the following year of our relationship, we moved in together, to the beautiful house your parents had inherited from you. The place had bad memories for you before you left; you were so young and suffered too much.
However, I managed to provide you with a space to protect you from that suffering, even though that, unbeknownst to me, tore me apart in a disturbing way. You thought the blows and harsh words of your parents were worse than my cold gaze, for you were wrong; Hyacinth, my beloved who lies in the depths of a tomb of stone and roots. I am ordinary, I know, for I thought to make you a beautiful crypt, not a cumulus of rocks horribly ordered by a caver.
In the distant past I repented, that intrinsic idea became a bird and left me. It was less subtle than the gaze of the divine, for it seemed to come from hell. As I write this letter to you, my beloved dead, I can hear the footsteps of those who come to collect my crime. Their growls are like wails that tinge the meager light that surrounds me with darkness, that is why I have lit a candle beside me, for fire they do not control when they are far from it.
I can already hear them coming up the stairs! Others glide across the roof creaking the roof very slowly. In the past they worshipped them for doing justice that others could not do on Earth. They were called "Erinias", "Furies" in ancient Rome, they are terrible and avenging beings, immune to persuasion and forgiveness.
As they approach, I recall as a mission in my mind the day I committed my sin. It was a villainous betrayal, culminated by the edge of a knife. The blood, the pain, the screams, all came to my head to dance to witness my last act. The door of my room opens, as does my window; they are already inside.
Oh, dear Jacinto, I just want to say in this letter that I never stopped loving you, but I could no longer bear so much burden. So much blood spilling from my chest. I just want to say goodbye for the second time and tell you how much I care for you. I can't write you anymore, the light is slowly fading....
THE END


Other publications of my authorship | Otras publicaciones de mi autoría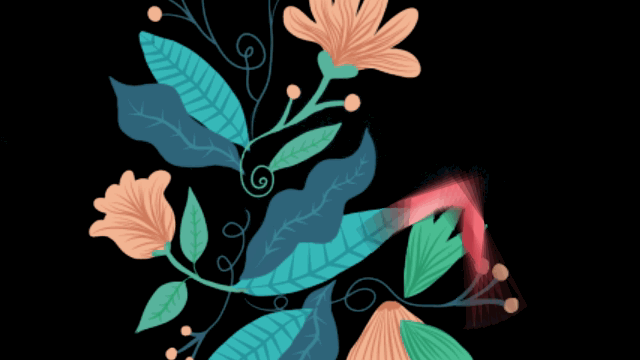 ¿Eres escritor? ¿No encuentras un lugar adecuado para colocar tus trabajos literarios? Unete a Literatos, una comunidad en Hive donde puedes publicar tus cuentos, poemas, ensayos literarios y novelas inéditos de tu propia autoría.

GIF elaborated by @equipodelta
---
---