[ESP-ENG] LA MALDICIÓN DEL NAHUAL (I)
Fuente
---
«A mí me importa lo que hago. Cuanto más solitaria, sin amigos y sin apoyo, más me respetaré a mí misma».
«I care about what I do. The more lonely, friendless and unsupported I am, the more I will respect myself».
---
— Charlotte Brontë
---

E S P A Ñ O L
LA MALDICIÓN DEL NAHUAL (I)
Hace tres meses había escuchado esta historia de un primo. Él siempre se lamentó por la muerte de este muchacho, Javier, quien padeció repentinamente una terrible enfermedad que lo fue desgastando paulatinamente hasta su deceso. Mi primo Alberto estuvo con él hasta su último segundo, me dijo que había llorado y enfrentado a su familia como nunca.
La razón era simple, ellos tenían una relación que ni nuestra familia ni la del muchacho aceptó, es por eso que fue una sorpresa, especialmente para mis padres y mis tíos que son muy reservados. Yo era el único que escuchaba y comprendía a Alberto, pero en lo único que no pude entenderlo, es que aseveraba que la muerte de Javier fue por causa de algo sobrenatural.
Nunca pensé que mi primo fuese creyente de esas cosas. Lloraba, berreaba, inclinaba la cabeza hacia abajo y en lamentos mientras repetía varias veces la palabra «Nahual».
—¿Estás seguro de eso? —Le pregunté, con un tono de incredulidad que él pudo detectar.
—No solo estoy seguro, lo vi con mis propios ojos, la marca de quemadura en su pecho el día en que murió. Brilló como una gema y su forma era la de un felino infernal. Javier tenía muchos enemigos, y no sería raro que varios de ellos hayan acudido a la brujería para hacerle daño.
Tragué saliva, algo incómodo. Escuchaba como Alberto murmuraba en rabia aquella afirmación. Sus ojos destellaban venganza pero yo no podía hacer nada para detenerlo.
—Alberto, porque no mejor te sientas. —Le dije en tono calmado.
—¡No! ¡No quieras mirarme como si yo fuera un loco! —Se levantó amenazante, sus ojos furiosos poseían un fuego que no se podía contener. Me miró como si deseara la peor muerte para mí y luego se marchó.
Respiré hondo. Me asomé por la ventana mientras su figura se desvanecía en la tristeza del alba. No podía quedarme con solo ese momento así que decidí investigar.
Indagué con aquellos conocidos que sabían mucho de la vida de Javier, pero poca información obtuve, hasta que conocí a un hombre; muy mayor con voz aguda y mirada penetrante, que me dijo que aquel muchacho fue víctima de la magia.
Recordé a mi primo y a sus teorías locas, pero el hombre me insistía.
—Si quieres más información, ve a la tienda del Viejo Errante, tiene su local en una calle oscura del centro. Te recomiendo ir allí ahora mismo. Todavía atiende clientes.
Exhorto por mi curiosidad y con un poco de cansancio, decidí ir a dicho lugar y, en efecto, el local todavía se encontraba abierto. Era una tienda de curiosidades, también de ingredientes para hacer magia y otras cosas extrañas. Los objetos se exhibían en las repisas, también colgaban del corto techo arqueado. Hubo uno que llamó mi atención, el cual se hallaba en el mostrador de cristal con forma de gato.
—No pareces el tipo de persona que sepa usar ese objeto. —Dijo un anciano de barba blanca y aspecto cadavérico, que apareció de repente y resultando ser el que atendía el local.
—Perdón… solo me dio curiosidad. —Le dije en tono asustado. —¿Qué es?
—Es el talismán de un Nahual, los que lo conocen dicen que posee una maldición que provoca muerte.
—Escuché de alguien que murió por culpa de algo parecido. —Le dije al anciano, pero conservando mi tono normal.
—¿Ah sí? Quizás lo compró en mi tienda. ¿Es por eso que te dio curiosidad? ¿Quieres averiguar quién lo hizo?
Quedé paralizado al escuchar que las preguntas del anciano daban con mis intenciones. Pero antes de decir otra palabra, él solo se me quedó mirando y me hablaba calmadamente.
—Tranquilo, estoy dispuesto a darte toda la información que necesitas. No soy psicólogo ni sacerdote para mantener la confidencialidad.
—¿Entonces me dirá quien compró un objeto igual aquí?
—Por supuesto, hasta sus intenciones. En efecto, un hombre como de tu edad compró un talismán del nahual aquí. Era obvio que era para lanzarle la maldición a alguien. ¿Sabes lo que hace? Invoca a un brujo espiritual que de manera intangible va pudriendo a la víctima hasta dejarla sin vida. Es una maldición mortal efectiva que rara vez deja rastro.
—¿Pero quién querría hacerle eso a Javier? —Dije espantado.
—Se veía que era un familiar, que no aceptaba la relación que el muchacho llevaba a cabo. No voy a seguir con el misterio, su nombre es Abraham y al parecer es su hermano.
Quedé anonadado al ver como aquel anciano me proporcionaba toda la información con tanta seguridad. Un miedo combinado con adrenalina recorrió mi espalda, debía salir corriendo a contárselo a Alberto.
—Muchas gracias, fue de mucha ayuda.
—¿Gracias? ¿Y mi paga? —Respondió el viejo con otro tono.
—¿Qué la información no era gratis? —Contesté como un niño iluso.
—Amigo, estas en una tienda, quizás no haya logrado venderte un objeto pero sí lo que buscabas. Págame ahora o esas puertas no se abrirán para ti.
CONTINUARÁ...
E N G L I S H
THE CURSE OF THE NAHUAL (I)
Three months ago I had heard this story from a cousin. He always mourned the death of this boy, Javier, who suddenly suffered a terrible illness that gradually wore him down until his death. My cousin Alberto was with him until his last second, he told me that he had cried and faced his family like never before.
The reason was simple, they had a relationship that neither our family nor the boy's family accepted, that's why it was a surprise, especially for my parents and uncles who are very reserved. I was the only one who listened and understood Alberto, but the only thing I could not understand was that he asserted that Javier's death was caused by something supernatural.
I never thought my cousin was a believer in such things. He cried, bawled, bowed his head down and wailed while repeating the word "Nahual" several times.
-Are you sure about that? -I asked him, with a tone of disbelief that he could detect.
-Not only am I sure, I saw it with my own eyes, the burn mark on his chest the day he died. It glowed like a gem and its form was that of an infernal feline. Javier had many enemies, and it would not be strange that several of them had turned to witchcraft to harm him.
I swallowed saliva, somewhat uncomfortably. I listened as Alberto muttered that statement in rage. His eyes flashed vengeance but I could do nothing to stop him.
-Alberto, why don't you sit down? -I told him in a calm tone.
-No! Don't you want to look at me as if I were a madman! -He stood up threateningly, his furious eyes possessed a fire that could not be contained. He looked at me as if he wished the worst death for me and then walked away.
I took a deep breath. I looked out the window as his figure faded into the sadness of dawn. I couldn't stay with just that moment so I decided to investigate.
I inquired with those acquaintances who knew a lot about Javier's life, but I obtained little information, until I met a man; very old with a sharp voice and a penetrating look, who told me that that boy was a victim of magic.
I remembered my cousin and his crazy theories, but the man insisted.
-If you want more information, go to the store of the Wandering Old Man, he has his store in a dark street downtown. I recommend you go there right now. He is still serving customers.
Exhorted by my curiosity and a little tired, I decided to go there and, indeed, the shop was still open. It was a store of curiosities, also of ingredients to make magic and other strange things. Objects were displayed on shelves, also hanging from the short arched ceiling. There was one that caught my eye, which was on the glass counter in the shape of a cat.
-You don't look like the kind of person who knows how to use that object. -Said an old man with a white beard and a cadaverous appearance, who suddenly appeared and turned out to be the one who was tending the shop.
-I'm sorry... I was just curious. -I said in a frightened tone. -What is it?
-It is the talisman of a Nahual, those who know it say it has a curse that causes death.
-I heard of someone who died because of something similar. -I said to the old man, but keeping my normal tone.
-Oh yeah? Maybe he bought it in my store. Is that why you were curious? Do you want to find out who did it?
I froze when I heard that the old man's questions matched my intentions. But before I said another word, he just stared at me and spoke calmly.
-Calm down, I am willing to give you all the information you need. I am not a psychologist or a priest to maintain confidentiality.
-Then will you tell me who bought the same object here?
-Of course, even his intentions. Indeed, a man about your age bought a talisman of the nahual here. It was obvious it was to put a curse on someone. Do you know what it does? It summons a spiritual sorcerer who intangibly rots the victim to the point of lifelessness. It's an effective killing curse that rarely leaves a trace.
-But who would want to do that to Javier? -I said in horror.
-It was obvious that it was a relative, who did not accept the relationship that the boy was carrying out. I'm not going to continue with the mystery, his name is Abraham and apparently he is his brother.
I was stunned to see how that old man gave me all the information so confidently. A fear combined with adrenaline ran down my back, I had to run out and tell Alberto.
-Thank you very much, it was very helpful.
-Thank you? What about my pay? -The old man answered in a different tone.
-That the information wasn't free? -I answered like a deluded child.
-My friend, you're in a store, I may not have been able to sell you an object, but I did sell you what you were looking for. Pay me now or those doors won't open for you.
TO BE CONTINUED...


Other publications of my authorship | Otras publicaciones de mi autoría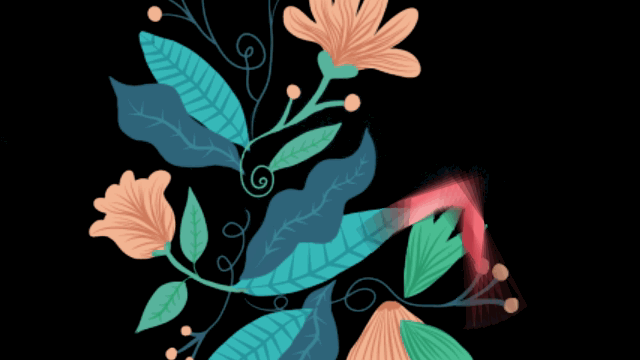 ¿Eres escritor? ¿No encuentras un lugar adecuado para colocar tus trabajos literarios? Unete a Literatos, una comunidad en Hive donde puedes publicar tus cuentos, poemas, ensayos literarios y novelas inéditos de tu propia autoría.

GIF elaborated by @equipodelta
---
---