Assisting Influencers to Join Web3 (Adjust as necessary)
SPK HackMD Web2 proposal.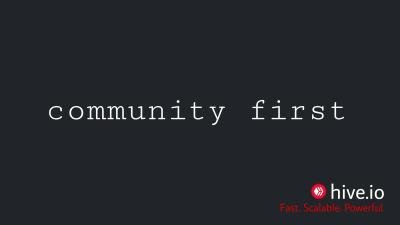 My proposal to anybody interested in taking advantage of the idea displayed in the HackMD is that we can and should work together and collaborate in finding the best ways to shill this opportunity to the various people around the internet. From my experience being an individual who is shilling a controversial/revolutionary idea.. It is vary easy to brush off 1 person, or accuse them of being a self interested shill.. and as an individual its equally as easy to give up, and not look back for a year or more.
If we are working together and supporting each other though, it'll be a lot easier to pick ourselves up after a failure, talk about what went wrong, and to set our eyes on the next opportunity..
I hope that a person who is equally as motivated and interested in this idea will stumble across this blog and that we can start collaborating as soon as possible.
My plan is to team up with motivated individuals and to create lists of people (and their various discord communities) to contact and reach out to, in order to share this idea with.. and to work with them as long as necessary to inform them about hive, tokenized social media, and that comes along with it, in order to get them ready to make the move over to web3.. If you are interested, please leave a comment, tell me what discord you prefer to work in, and lets get to work!
---
Part 1 - Step-by-Step summary (10 points)
Part 2 - Definitions & Important Points
Parties Involved - The Influencer, Influencers Team (if applicable), Hive Curation Team (to assist influencer and/or their team), Hive Holders (May choose to support the new community and/or the delegation fund), Persons Prior Web2 Community (followers will be rewarded in crypto for posting about influencer or their content, and/or engaging with previously posted content.)
Phase 1 - Moving into Web3
Hive Curation Team assists Influencer and/or team in creating their new accounts
Hive Curation Team assists Influencer in creating their new Hive-community
Influencer uses web 2 as a sink for web 3
Influencer and/or Team should create publicity around the new community and the delegation fund in order to help it grow
Hive Curation team encourages hive holders to delegate to influences account
Min 500k-1m guaranteed by SPK/3speak team (Starkerz/Dan/etc.)
Fund will be available for minimum of 8 weeks
Hive Curation Team will assist for 2 to 4 months minimum
Influencer's team is rewarded with approx. 9% per year of the delegation fund's value in new HIVE crypto inflation from the rewards pool (Hive Curation Team will share in these rewards while it is assisting INFLUENCER's Team for the first few weeks)
Phase 2
Full use of Web3
Build dedicated social media platform (Hive front-end)
Tokenize the new platform with proof-of-brain distribution model
Create & release NFT's with mutual benefits to all involved
Create a DAO fun to help fund future projects without the need for venture capitalists
make DHF as a beneficiary to support hive ecosystem
Benefits to Web2 followers
Receive HIVE for posting new content about the influencer or previously posted content by them
Own/participate in a social media community that cannot be deleted ever, and is owned directly by the influencer, not by any 3rd party.
Users own their accounts, no company or government entity can freeze or delete their accounts
Users and followers who are early adopters may later be included in NFT and other token drops to reward them with value for moving to influencers web 3 community early.
Benefits to Influencers Team(If applicable)
Earn Approx. 9% (of Delegation Fund value in new HIVE) per year
Ability to incentivize & reward followers that create new content about influencer or engaging with previously posted content.. and earn hive and other layer-2 tokens in the process.
Notes
The amount mentioned is specific to an actual, ongoing proposal to a famous influencer. This amount is not guraranteed for other influencers and should be adjusted specific to each proposal based on the amount of delegated Hive Power the proposer is able to arrange and gurantee personally_

INFLUENCER's team does not have ownership of initial capital in the delegated fund but is able to use it's influence to distribute new crypto to INFLUENCER's followers and community by upvoting content posted to their community (See Definitions section for further information about delegation funds).

All APR return rates and reward / earnings may fluctuate significantly and are only based on current market conditions. The Hive blockchain has been running stable with these approximate return rates for 2 years, however, over time these APR return rates may change.

Nothing within this proposal represents a contractual agreement between INFLEUNCER, their team or any other party that is part of this proposal. There are also no obligations expected from any party. Everything INFLUENCER and Hive community members do related to this proposal is voluntary and at no point is any contract or contractual agreement expected from any party.
---
---