Another HF21 post-mortem post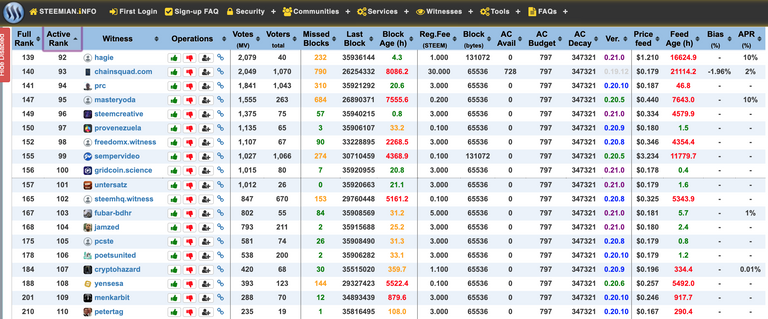 @untersatz is sitting quietly outside the top 100 active witnesses - steemian.info
@untersatz is only a baby witness but he managed the HF21 relatively smoothly! This is probably because @contrabourdon (in the AEST timezone) was fast asleep and by the time he got up, all the drama had blown over...
Thanks to the genius of @someguy123's Steem-in-a-box solution (with MIRA), all @contrabourdon had to do to fix the stalled block was to run the following commands (after a fix was uploaded to GitHub):
./run.sh install latest-mira
./run.sh restart

This is what the server was showing during the stalled block: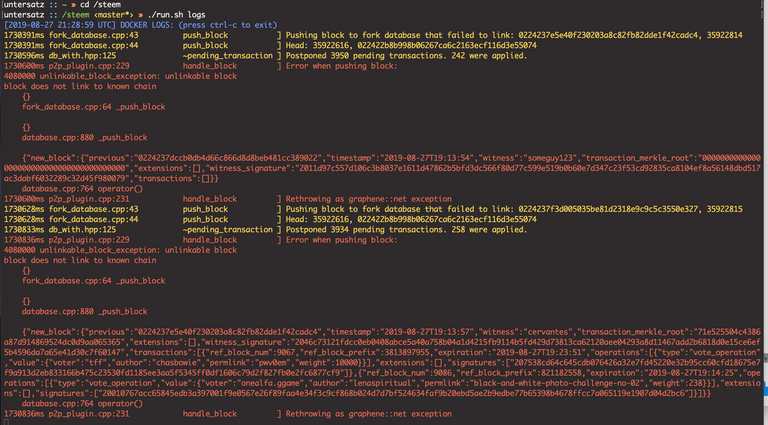 Here's the patch being applied: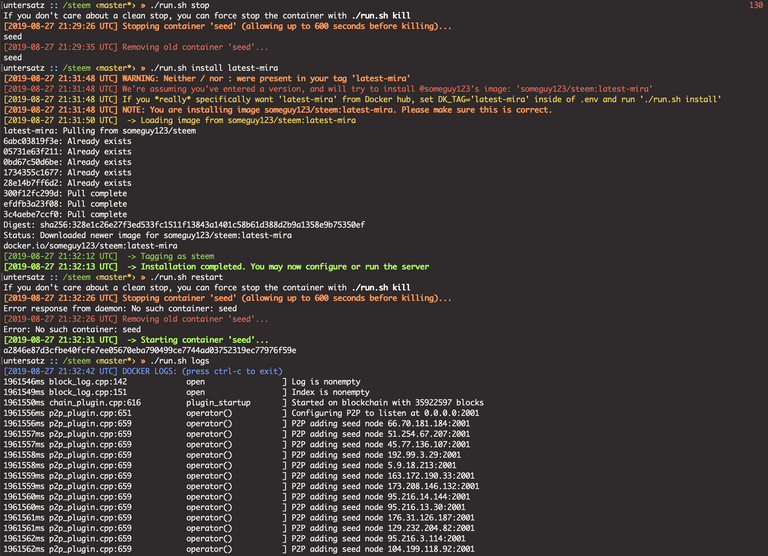 Back to normal:

Unfortnately, some of my fellow witnesses (like @justyy) weren't so fortunate: Both Nodes are Replaying.... Unfortunately..
---
Run by myself and organduo—supporting the community with regular contests: Easy SBI Contest, Pinky and Spiky Drawing Contest and Secrets of Organ Playing Contest. Also powering the popular giphy bot and donating STEEM for deemarshall's creative contests.

---
---