19 Years Boy As A Baby Boomer
Hello everyone! I hope you will be well and good.
We are always getting different experiences in the world all the time. And we are learning many new things from our everyday life. As our forefathers tell us different life experiences and advices to us so that we can follow them and can be succeeded in our daily life. I am just a 19 years old boy but I have also experienced different things in life and I am going to discuss them here.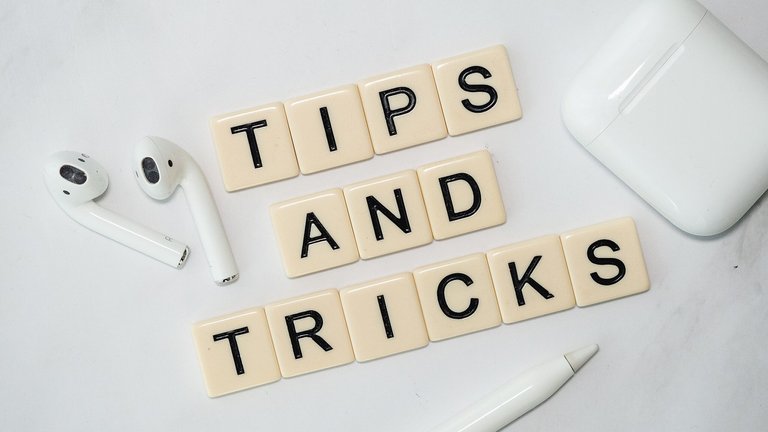 Image By
Pixabay
By
wiredsmartio
The pieces of advice which I am going to give to the next generation are given as follows:
Ethics and Manners
Education
Earning and Helping Hand
So let's start discussing these things separately one by one.
Ethics and Manners
The foremost, important and basic thing is to have manners, ethics, and etiquettes. These are basic and building blocks of anything by nature. And to form a peaceful society these play an important role. So I will suggest to the new generation that strictly follow the ethics and always adopt manners according to the situations. If you have ethics and Manners then you can make your status and place in others hearts and you can win their hearts. People will like you of you are good at your manners and etiquettes and in this way you will earn respect and preference everywhere.
Sometimes there are situations in which there is need of politeness and great ethics then if you don't have ethics and manners, you can't solve that situation on the other hand a polite and ethical person will overcome on that situation and you will loose your dignity.
And speaking the truth and avoiding telling a lie is the most important thing of the ethics so please strictly follow to always speak truth and do not follow the liars.
So my coming people it is a suggestion for you to be polite, ethical and become a good follower manners, and then success is yours.
Education
In any society education is the most important tool which nourishes the society in each way. Education makes us a good person. We can easily distinguish between the good and bad things only through education. After having the education we can make good decisions by looking at the scope of different things. If you are educated then you can educate others as well. If you are educated then you can educate your family and your siblings as well.
Hitler said: Give me educated mothers, I will give you a great nation.
So education is the thing to build the nation because if you are not educated then you can't build your next generation good people. And getting education is the right of everyone.
I have seen many people who are educated and those who are not educated. People can do scams with uneducated people easily as compared to educated people.
So dear next generation it is my suggestion to you that you always try your best to get education even if you have to travel far and long.
Earning and Helping Hand
Now the most crucial factor and another important and essential thing for the next generation which I have filtered out from many things is money and helping others. It is a common thing that you can observe that those people who are not doing any work and are not earning money for themselves as well as to support their family, they are not liked by others at every cost. Even their own family members do not like that guy and force him/her to do some productive work. Because if you don't have money and on the other hand if you are not earning money then you can't feed yourself and you will eventually die.
So always do some productive work and don't waste your time in useless activities, always seek ways to make your activities beneficial and productive which can support you morally as well as financially. And after this people automatically start loving you and will desire to be like you and this is the respect which will urge you more.
And the other thing is that helping others is one of the best deeds. Sometimes we become dependent upon others and sometimes others become dependent upon us. At that time we should provide them a helping hand so that they can solve their problem. In this way your reputation in their eyes and heart will increase and you will find them as your helper whenever you have their need.
But on the other hand you do not help others in difficulties then no one will help you when you are in the difficulty. And people will not bother you even if you are dying then and they will try to restrain others as well from helping you. So always remain a helping hand and earn your good reputation and respect.
Conclusion
Our power is our next generation and to advise them is our responsibility and their right. So always give pieces of advices to them and share your life experience so that they can learn things. They can know about the survival in this world and how to cope with different situations of life. Because if your next generation is strong in each way then we will develop more.
---
---