Writing Earned me a Girlfriend

Hello everyone! I hope you will be well and will be enjoying good health as well as the nature that attracts everyone and gives relaxation.
Today I am going to explain my story about being a writer. I'll cover that when I started content writing and why I started and the importance of content writing to me. And I'll also tell you how it has changed me and my life and the different fields and aims of life.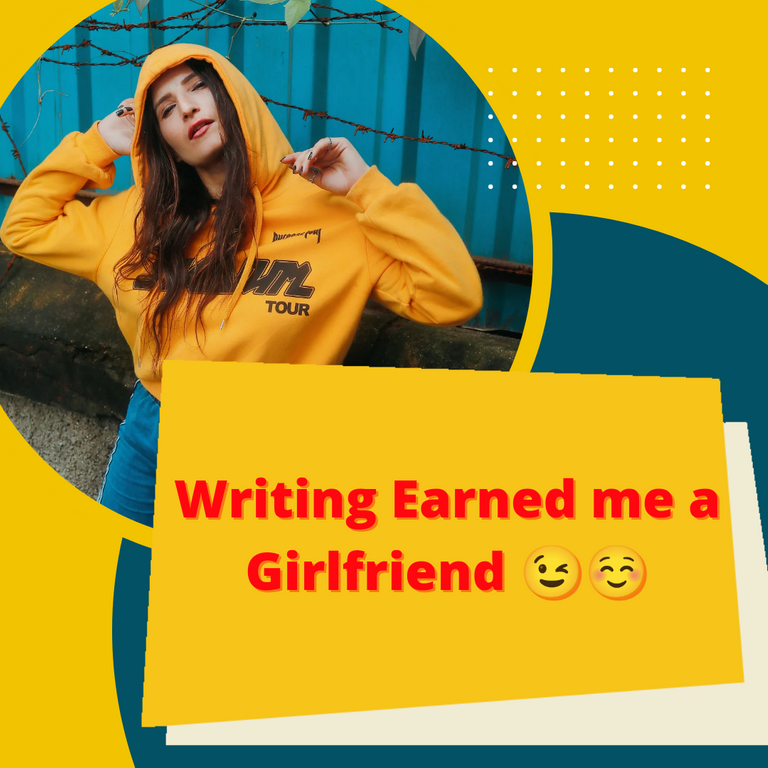 Designed by Canva and the template is also from canva
How I became a writer
So let me tell you when the story begins. When I was in the school level in the preparatory class or higher at that time I got an amazing teacher who really made me a creative writer. You were surprised that I started learning creative writing from that level. At that level it was not high quality writing but it was too much for me. He gave us tasks on a daily basis that you have to write on the cat, on a chair, on other different things which you see around you. He gave us the target that you only have to write ten sentences in each. And it developed an interest in writing in me.
Then as I was moving my skills and vocabulary was increasing day by day. And then in 2018 when I was mature enough in writing I started blogging and started writing on different third parties. On the other hand it developed an interest in earning from this skill. So I started a blog and put different articles on different aspects and then I found different blockchain Web3 platforms and I started monitizing my content there. As nowadays I am here and working in the hive.
Content writing has become a passion as well as a source of a little income to meet my small expenditures. Because from the beginning I am aiming at becoming independent and wanted to support myself all the time. I even want to support my family as well. I wanted to become a well-known, profound, and unique writer and wanted to make it my passion and lifetime profession as a part time job.
And I am just working here and trying to earn a good reputation, respect and appreciation. I am trying my best but still I have to do a lot of work.
Evolution due to writing
As we know that many people have different hobbies which they do in their free time and as a part time job. Some people do paintings, some watch movies, some play games and some people do visits in their free time. There are a lot of things to do in free time and from those who work many people do content writing, do blogging and I am also from one of them as I also do blogging and write articles. As currently I am writing this article for the hivelearners 😉.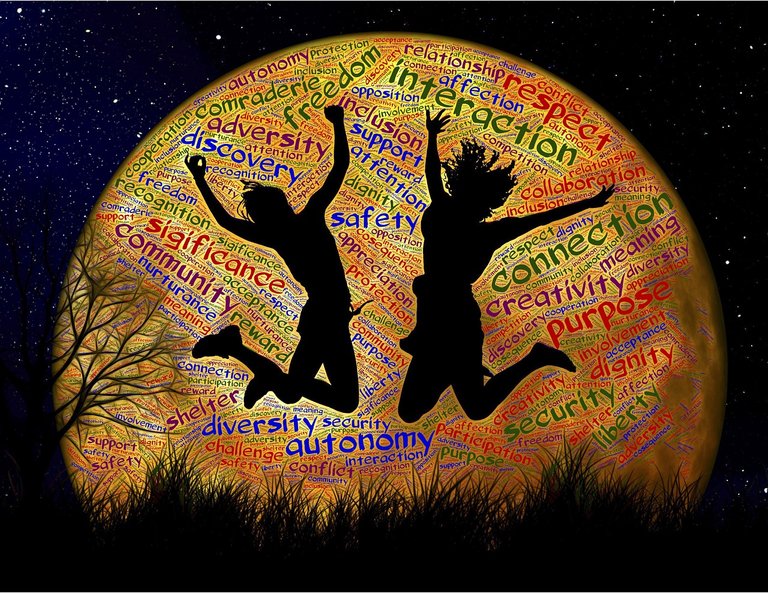 Pixabay
When I was not writing as a professional then I had to get all the expenditures from my parents even my pocket money. But when I entered the market of content writers I struggled a lot everywhere and soon I became able to meet my expenditures such as my stationery, my pocket money, as well as it be and me able to afford me schooling, college and now university fees. Alhamdulillah Allah Almighty has helped me a lot and whenever I go out for visits with my fellows It helps me there as well.
Writing has made me able to buy my shoes, clothes, uniforms and all other things. Believe me writing has revolutionised me. I wanted to become independent and wanted to support myself with my own earnings and I have achieved this thing just because of writing.
Connections and Companions
It is obvious that wherever you work it comes with connections and companions. As you can't grow without your friends without their guidance. And sometimes you can also be a helping hand for others.
Pixabay
So during this session of content writing I have made a lot of friends and a girlfriend as well 😉. You can say that my another achievement which I have accomplished because of content writing ☺️. I have explained our love story in a previous post in My First Love, and I also shared that post in hive learners.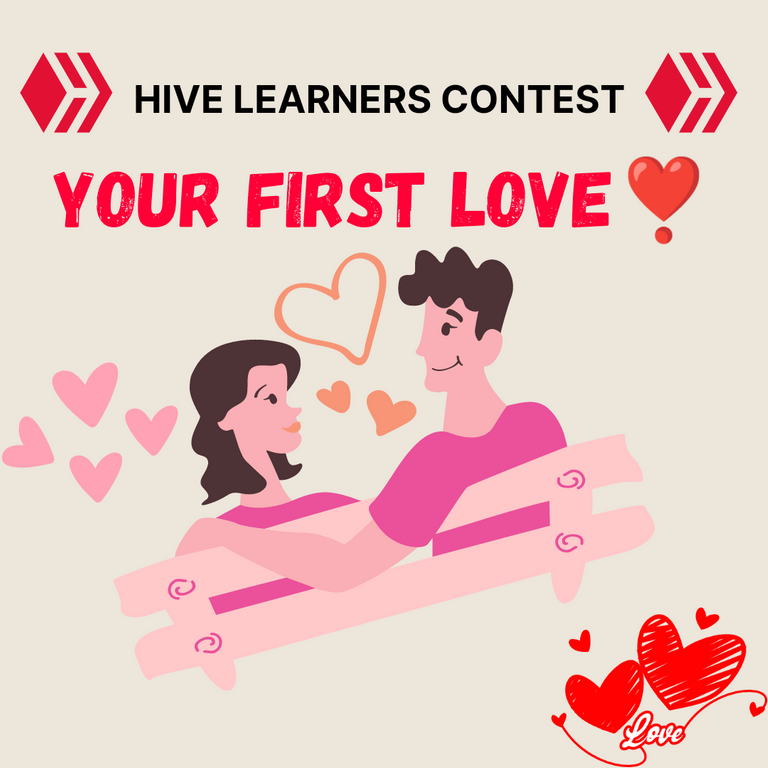 Designed by Canva and the template is also from canva
Basically she was a newcomer and I was an experienced blogger and SEO writer and I was admin as well as moderator and was helping the newbies. She came into my group and we were working collectively. She also has skills but not much so I was trying to teach her and I don't know when it happened 😂 then she became my girlfriend and I became her boyfriend.
So now you can easily conclude that content writing has blessed me with the sweet fellows. As currently I am working here on the hive platform and I have met with different people and have made different fellows who are guiding me about this platform and helping me grow here and @aysha-malik is the most active fellow from all of them as she is always assisting me everywhere.
I am part of different discord servers from which I get guidance and then I keep myself updated from different events from these servers. And sometimes I enjoy talking on these servers with different fellows such as in the ecency, theterminal, as well as in the hivepakistan discord server.
It is just like my family and I try my best to take care of my family in providing the required quality content.
Fame and Respect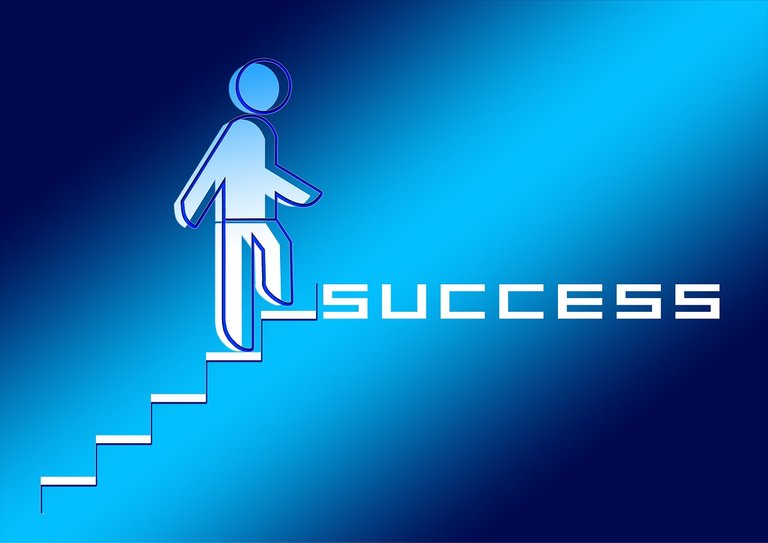 Pixabay
Earning from writing has earned me a lot of respect from everywhere including my family, my relatives, and my friends. They always appreciate my work and encourage me to do more amazing work. You can say that I have become an apple of their eyes.
You know if you are earning respect from anywhere then it gives you confirmed, calm and more appreciation and you do work more accurately, with more great passion and desires so that you can get more reputation, more respect, and more trust of others.
---
So these are the things which I have understood and achieved being a writer.
---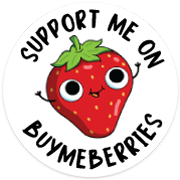 ---
---