dwayne johnson kiss someone?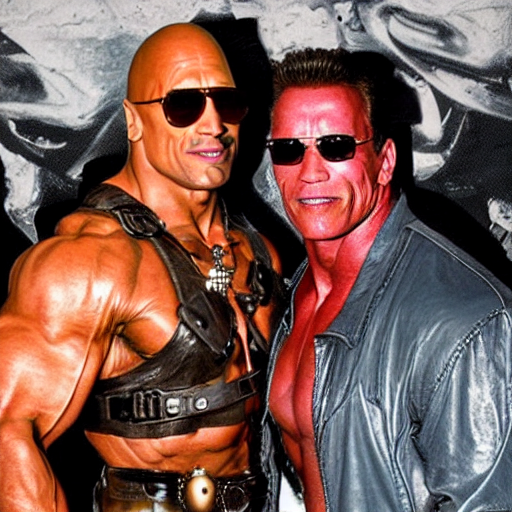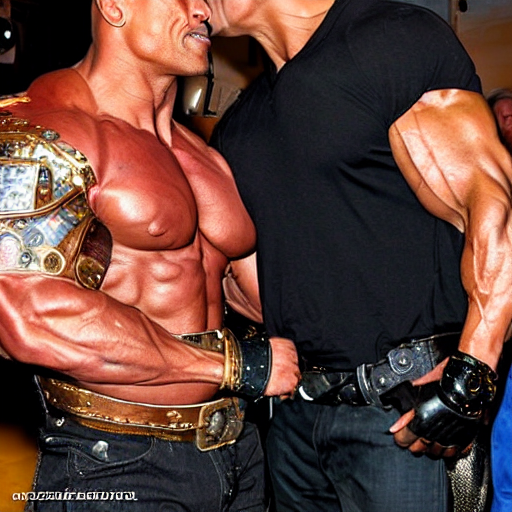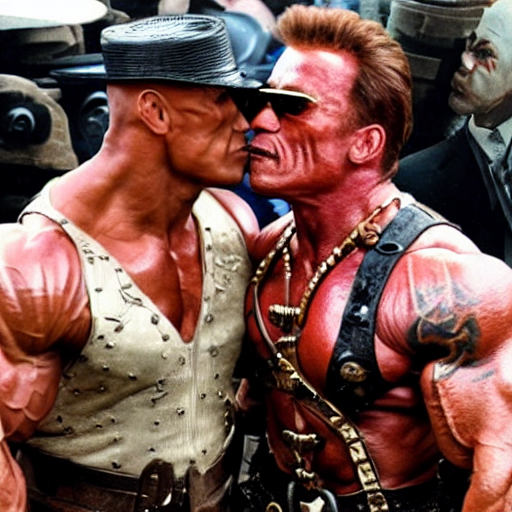 "dwayne johnson steampunk kiss arnold schwarzenegger"
Way better than I expected. The first one shows both in really good shape. Like "let's do a fucking awesome action movie"
The last one goes in the direction of " eyeless Dwayne kiss the terminator" :D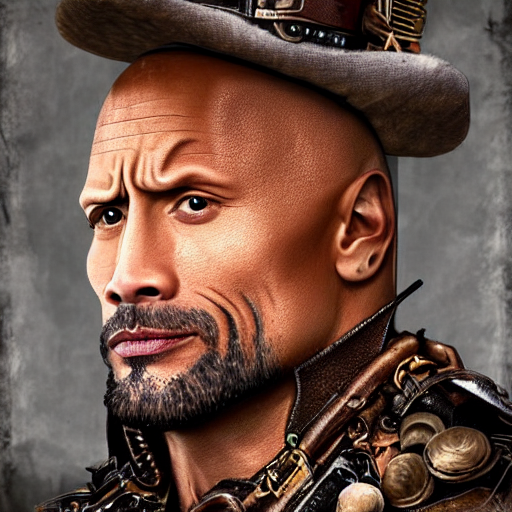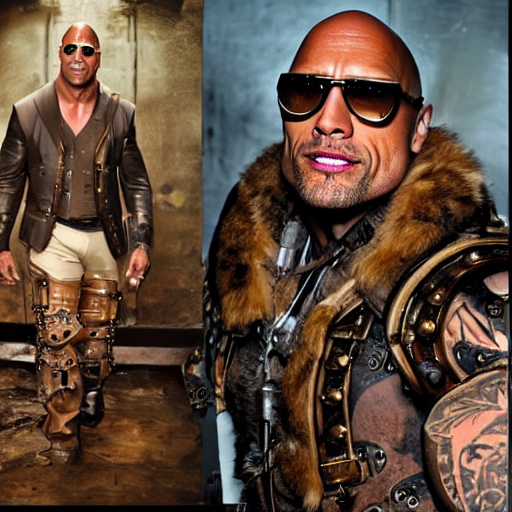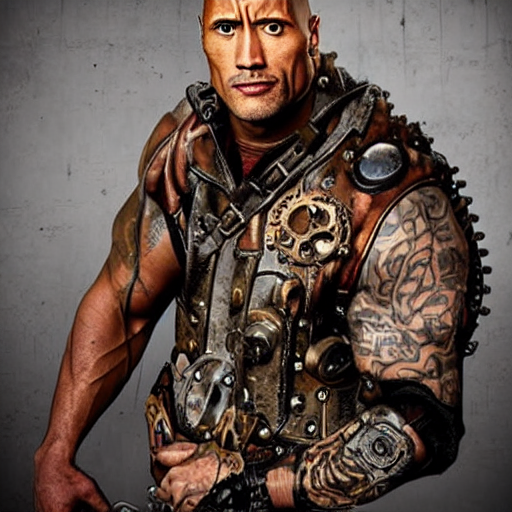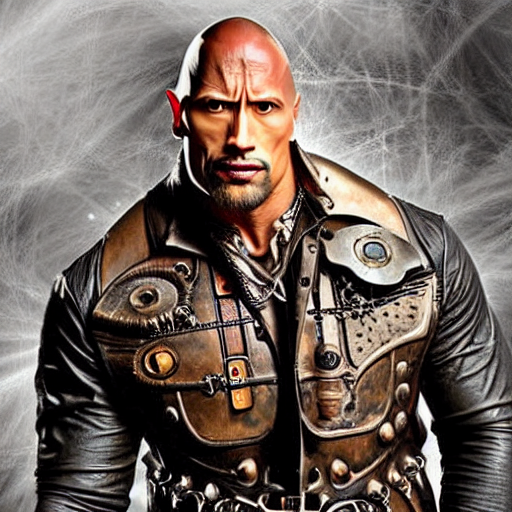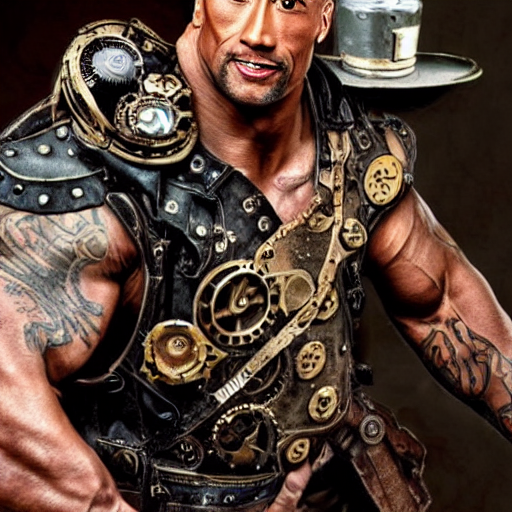 "dwayne johnson steampunk"
That's it. Simple Johnson. Wow that ones are IMO really good. Johnson can wear pretty much every steampunk fashion!
Details are really deep, with more work those could become masterpieces! The first one already is!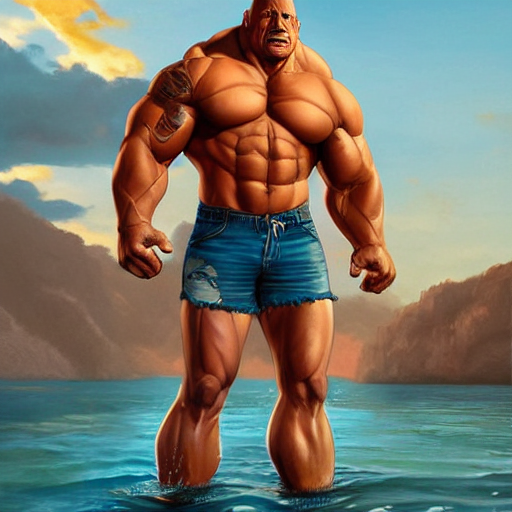 "A gorgeous hulking dwayne johnson with very long hiplength blonde hair, wearing a cutoff white top and orange"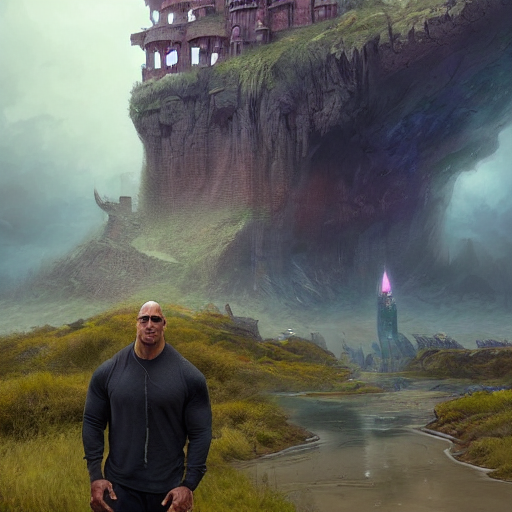 "Dwayne johnson stays in front of Professional ominous concept art of a massive fantasy castle"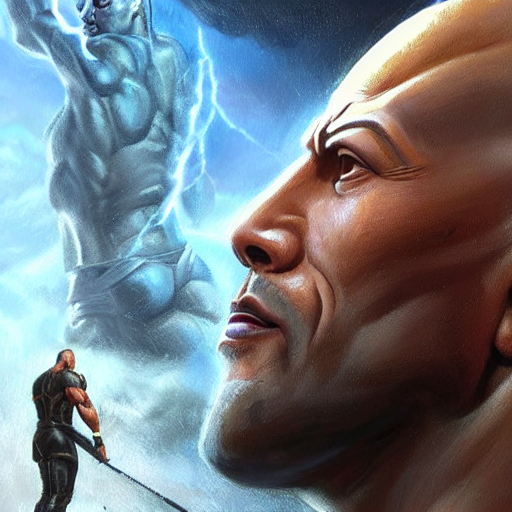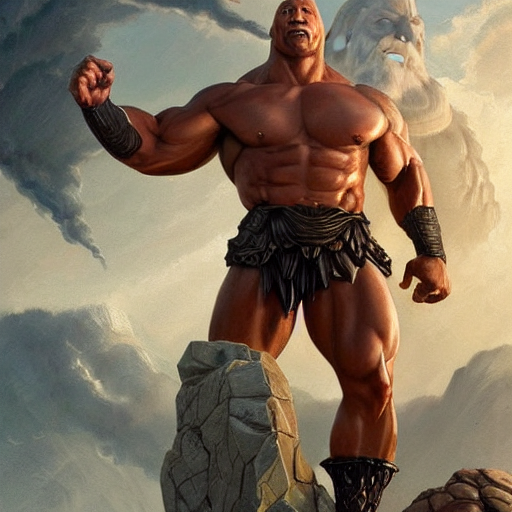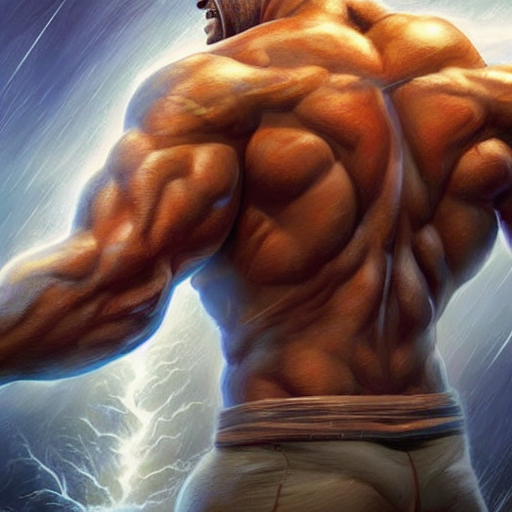 "dwayne johnson in front of Zeus humanoid god of the thunder, charming and alluring face, highly detailed, d d, fantasy, highly detailed, digital painting"
Really cool ones. The first one could be another Hercules, or Hercules 2.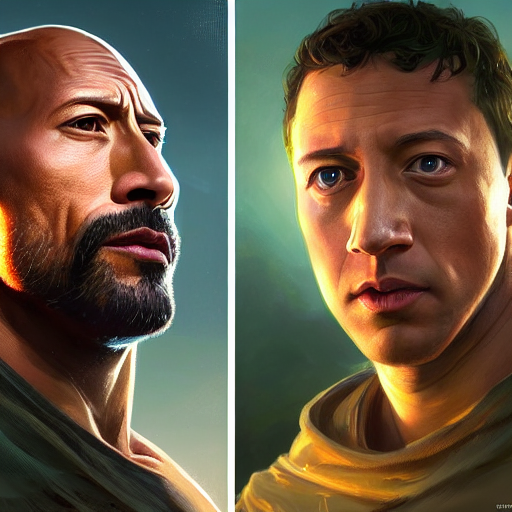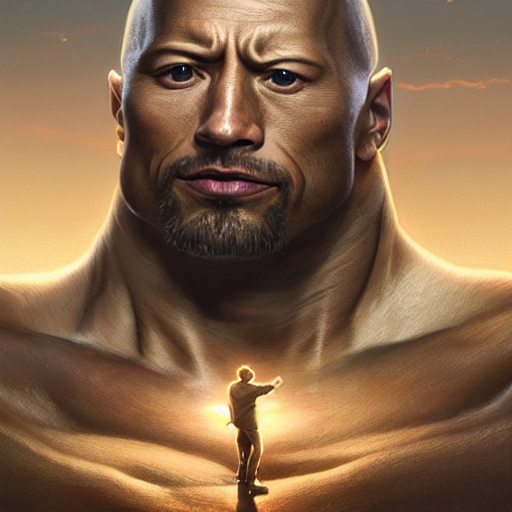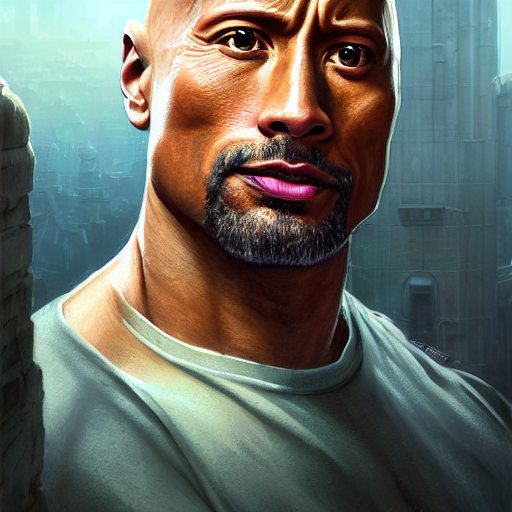 "Highly detailed portrait of dwayne johnson mixed with mark zuckerberg, "
The second one is really interesting. Like a desert made out of muscles.
The plan was again to build funny ones :D Some of them are.
Overall pretty impressive results.
Fun to make them.
"creepy owlman sneaking around in a supermarket"
And at the end some Owlman sneaking around!
---
---