dwayne johnson sneaking around and doing stuff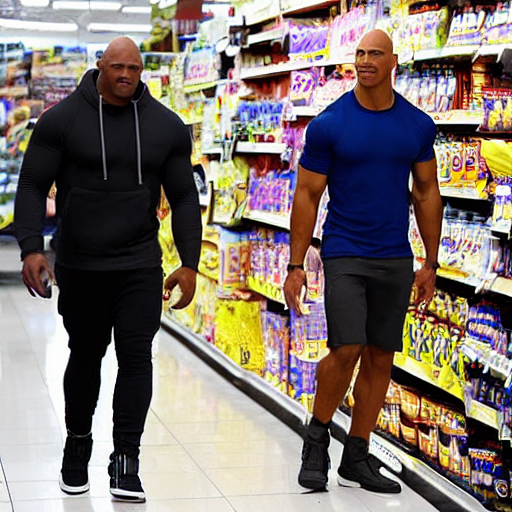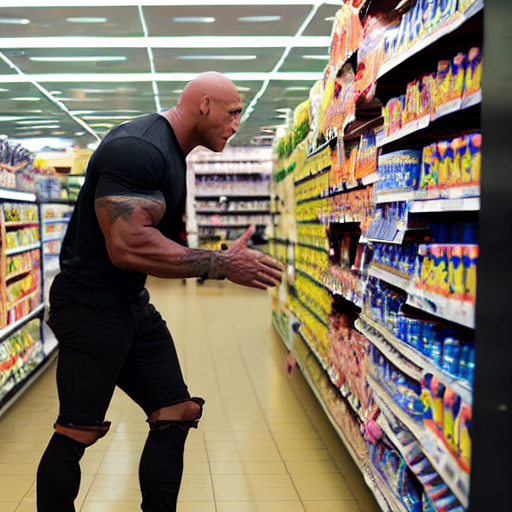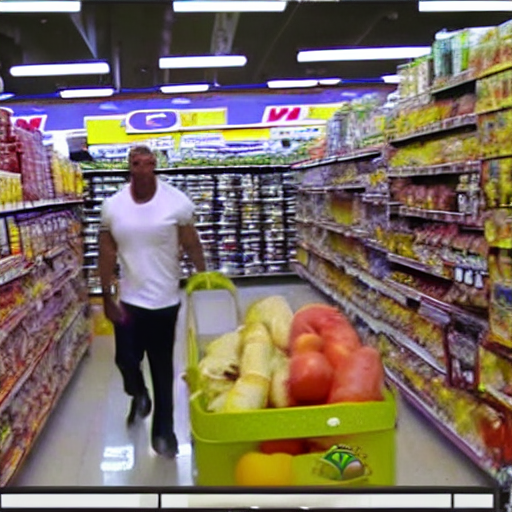 Phrase: "security cam in supermarket films dwayne the rock johnson stealing health products"
Not as funny as i expected, so i need another round.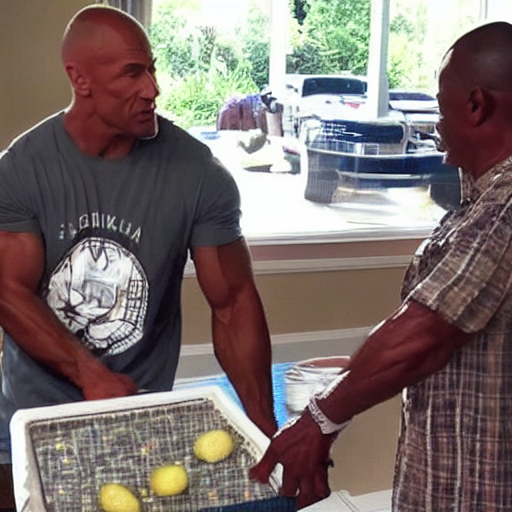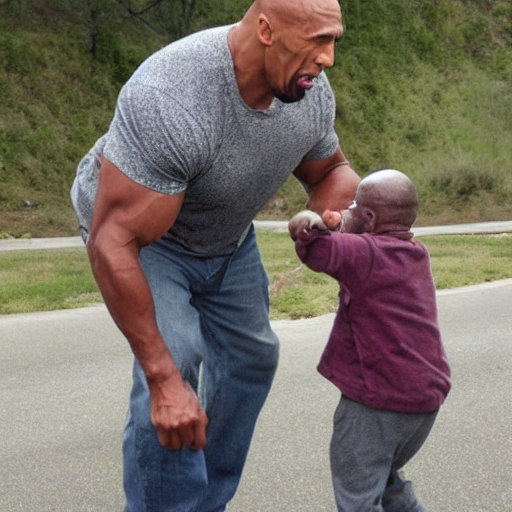 Phrase: "dwayne the rock Johnson stealing stuff from a grandma"
The last one if funny, but not what i wanted. So another round.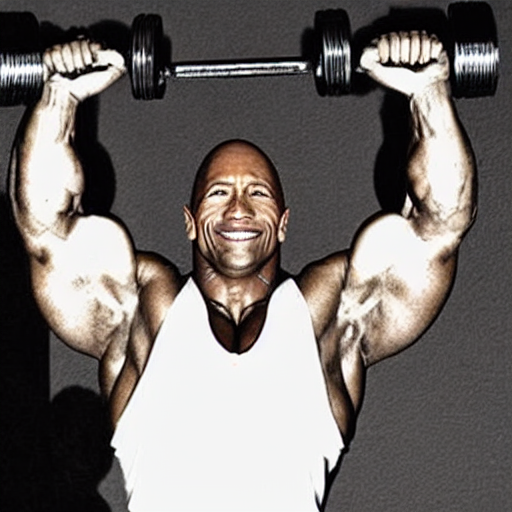 Phrase:" Dwayne johnson lifting heavy weight, very detailed"
Meh.
Its always a long long way for the really good ones :)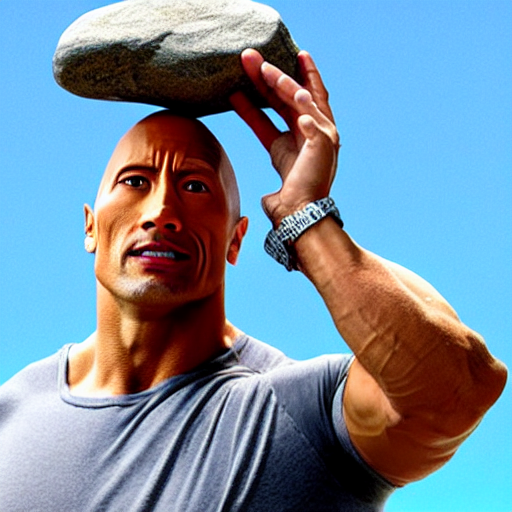 Phrase: "dwayne johnson holding a giant rock above his head"
More detailed, it looks like we get some good ones!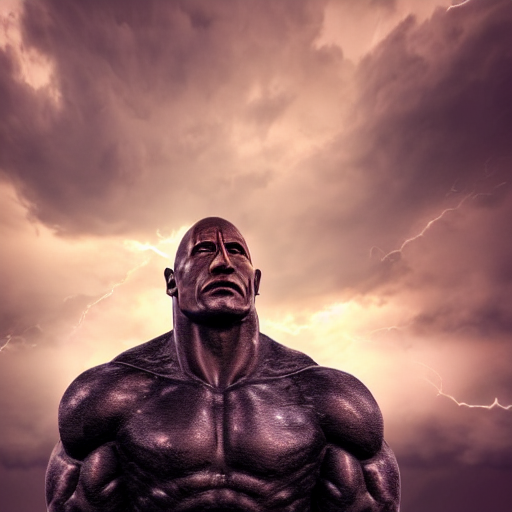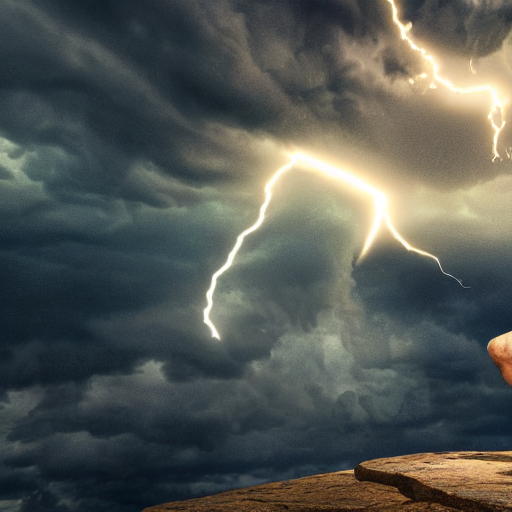 Phrase: "Stone bust of dwayne johnson in the clouds, storm clouds, lightning, dark storm clouds, vivid, hd, detailed, 4 k, octane render dream"
Wow the first looks cool! Second does not include the Rock :( But looks really cool!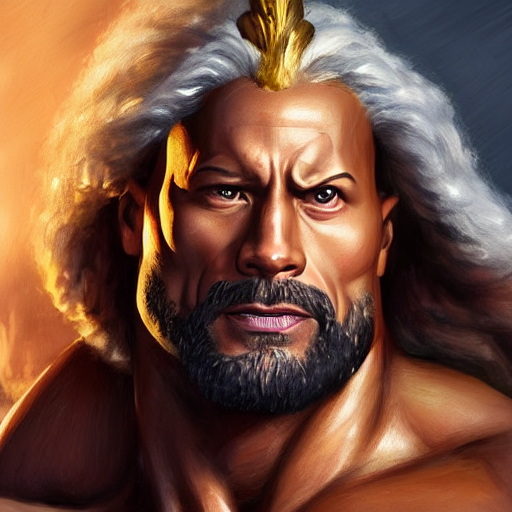 Phrase: Dwayne johnson as Zeus humanoid god of the thunder, charming and alluring face, highly detailed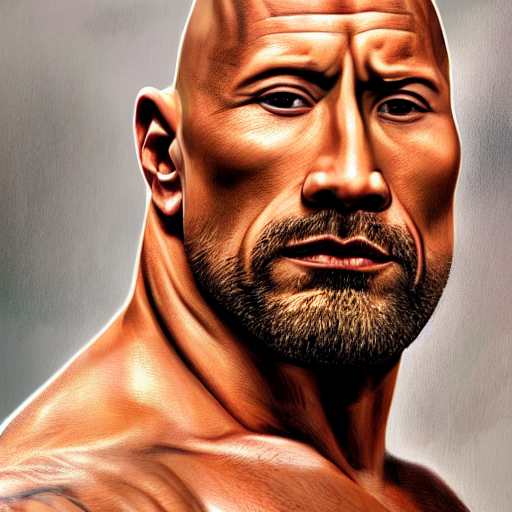 Phrase: "Painted portrait of rugged dwayne johnson, god of thunder, greek god"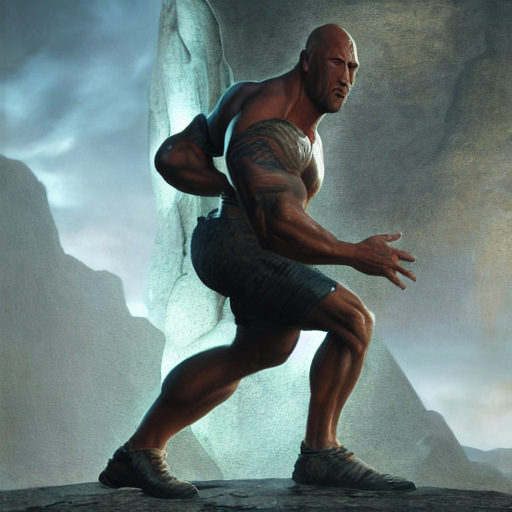 "Hyperrealistic mixed media painting of Dwayne johnson, full body, stunning 3 d render"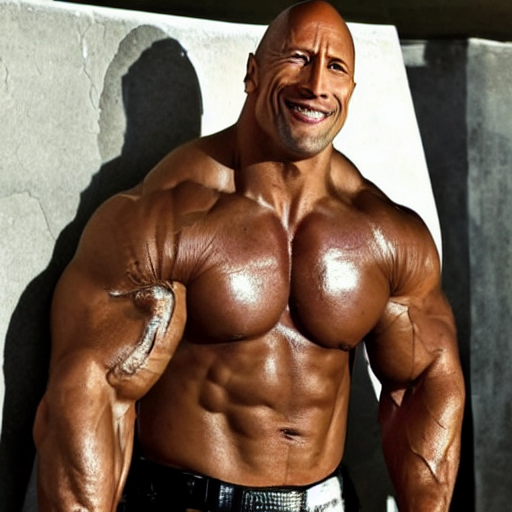 "golden dwayne johnson"
The last one is IMO the best. It tooks no effort and looks really cool :D Sure face could be better but why not.
The plan was at the start let him doing funny stuff, but sometimes it doesnt work as the initial plan :D
Was still fun to create those. I hope you could enjoy them too :)
---
---