protoss archon by AI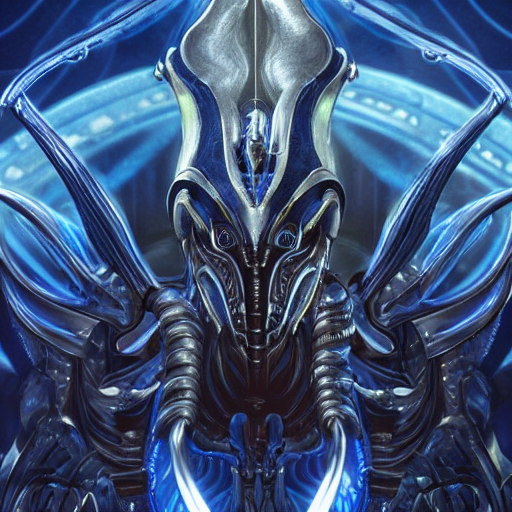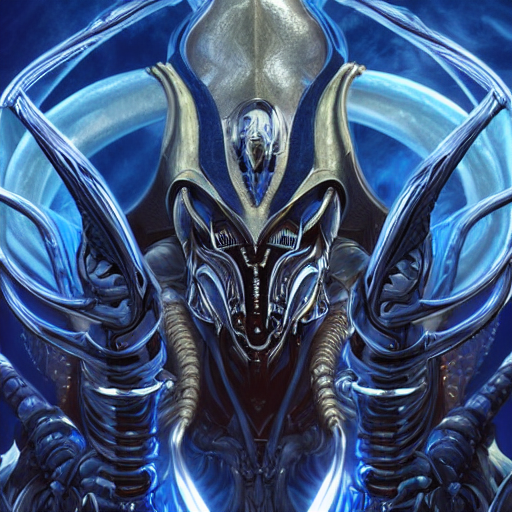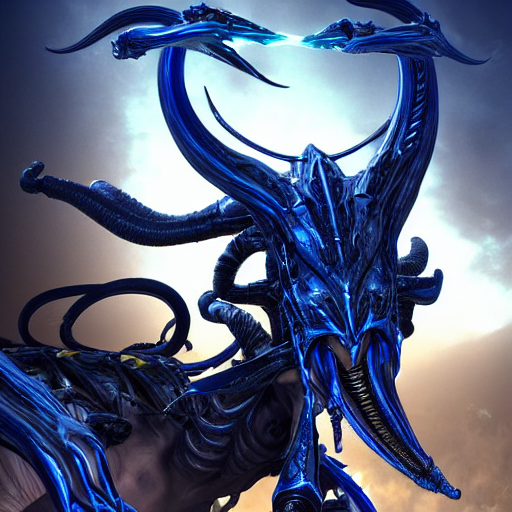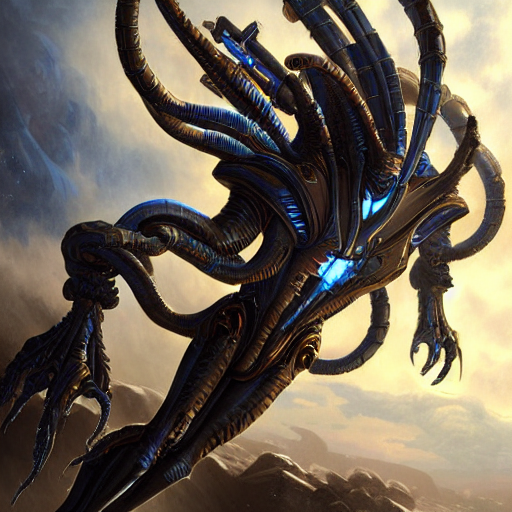 "A highly detailed vector render of a protoss archon from starcraft fighting a xenomorph from alien, science fiction, high contrast, blue and black color scheme, art by artgerm and greg rutkowski and alphonse mucha, volumetric lighting, octane render, 4 k resolution, trending on artstation, masterpiece"
For Aiur!
Archon looks different, but not bad! The first 2 comes really close to the real one. Some blue smoke and the party can start.
A Archon video would be cool right? Made by AI?
---
---