Q3 - The madman - wow it needs to have a longer post - Tornado cash Fun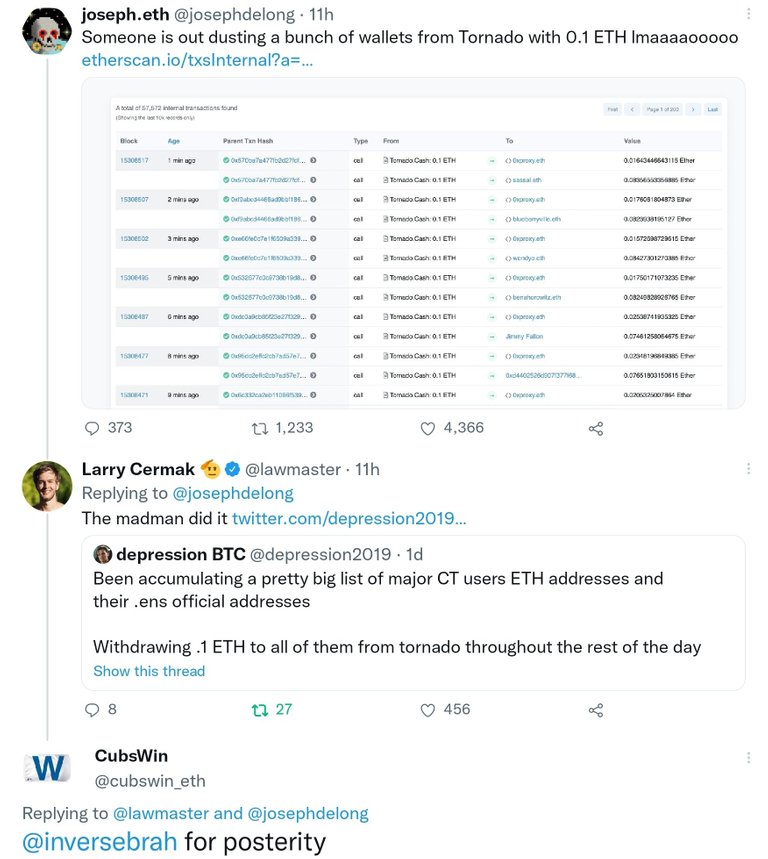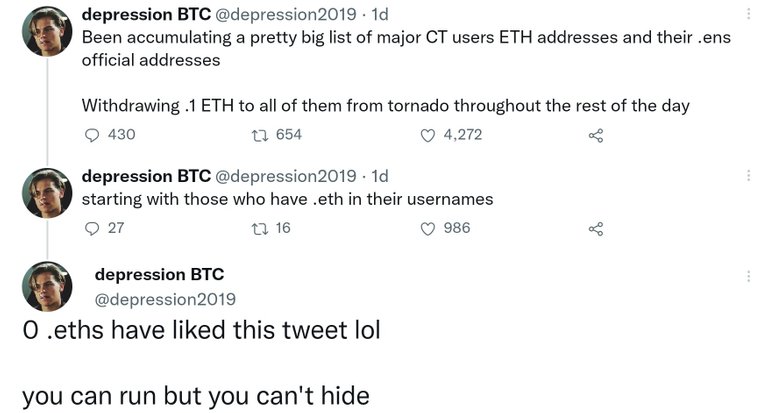 Technical it comes in a new space in law connecting to crypto.
Because making a difference between 0,1 eth or higher amounts should not matter.
Special if the wallet and the owner are known.
Technical, all those people break sanctions. Known or unknown.
Banks ( the big big boys) pay every year billions because of breaking the law.
So what happens?
Nothing?
What signal would it send?
Would look really weak.
The madman shows exactly why it doesn't work :D
https://peakd.com/tornado/@urun/tornado-cash-very-bad
But what is:
Someone knows the address of somebody.
Put 1ETH into tornadocash and withdraw it to the wallet of person XYZ.
What happens than?
It is impossible for the receiver to proof some random sends it.
So in theory the receiver breaks the sanctions?
Goes he now into jail?
Cobie brought it up. But it's a legit question.
Tornado cash, the smart contract behind it, is very interesting.
The Tweet:
https://twitter.com/depression2019/status/1556748494622208000
HAHA
Edit: After deeper research i see a lot of people claim to be mad and do it.
No matter who it did, it is really interesting.
What if the big boys receive some funds? Like VCs?
---
---