Reunited with this young mom
Hello hivers of this wonderful community it's been a while since I came to post. And this special Monday I want to share my weekend experience with a lovely friend with her untold story. But before that I hope you all have a great weekend with you're friends, family and special someone because I did have a whirlpool escapade.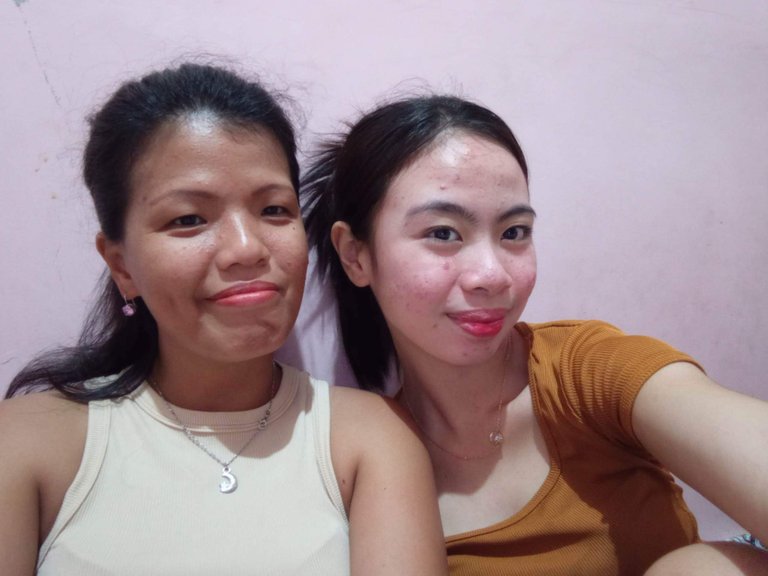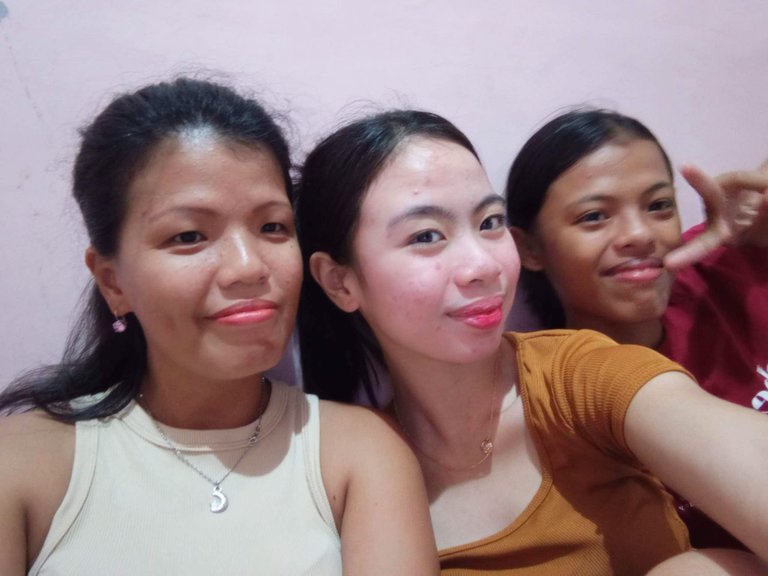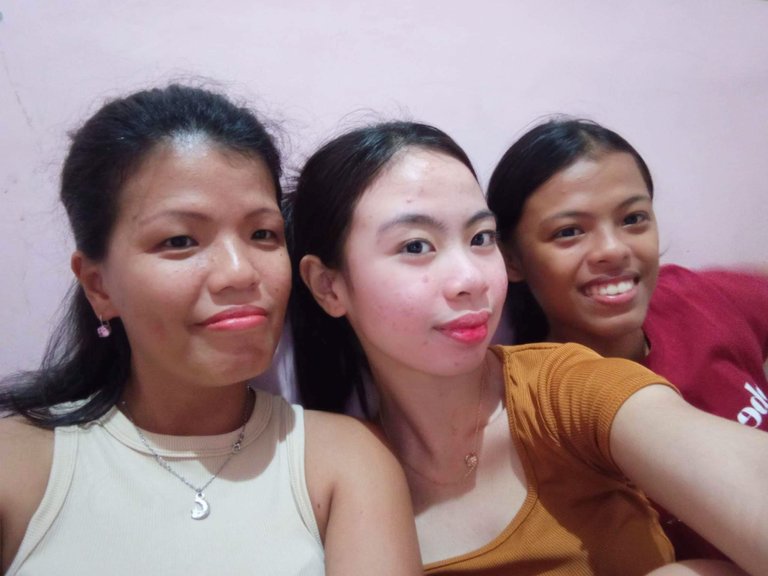 On the left is you're humble blogger, on the right my eldest daughter she's 16 and on the middle is her playmate before but now a mother of a cute, adorable baby boy. Her nickname is Meng before Meng turned 18 years old she was already five months pregnant but her baby bump was unnoticeable. She even celebrated her debut with her mom and family Meng grew with her single mom no siblings and her mom tried to give her everything she needs.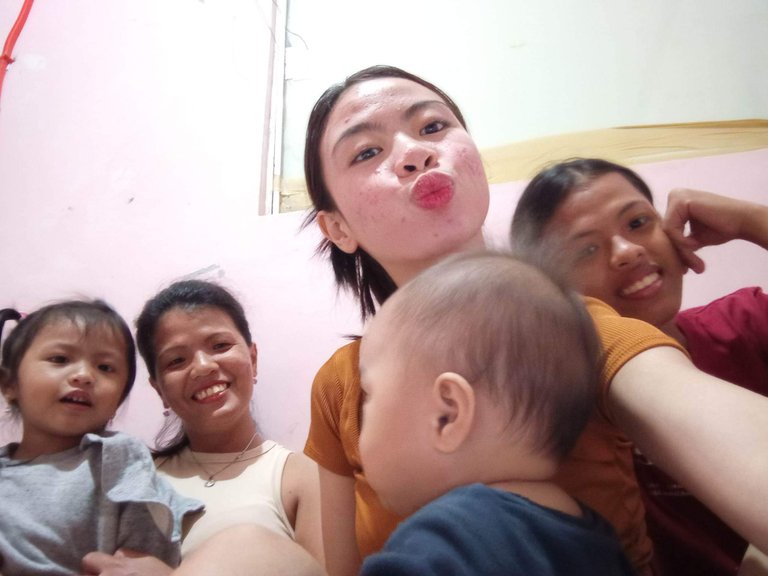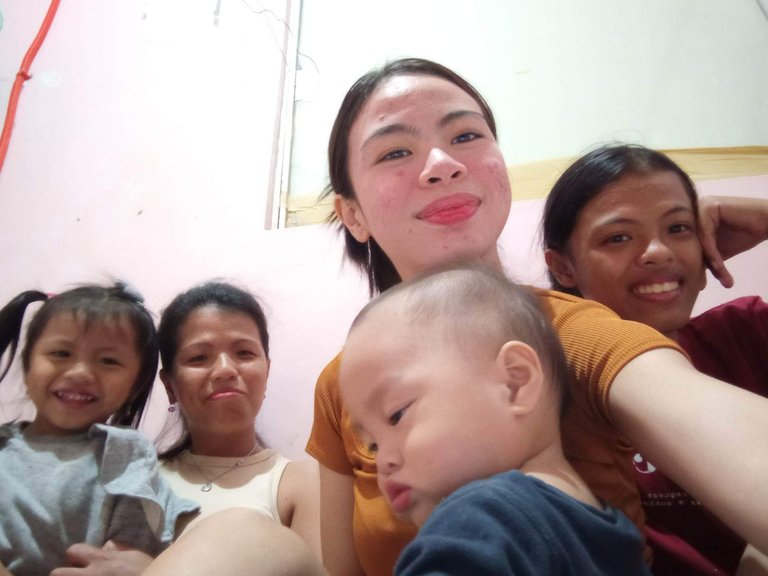 Meng's mom was really my close friend she called me tita or aunt and when they came visited here Meng brought her friends. And because they are they ages I just passed by, my bonding moments where great with her mom. And yesterday finally I saw her with her cute baby Russell. We had a lot of catch up because she never post anything about her pregnancy. At first I was so shy to ask because what happened to her also happened to his son now. The father of his son did not take full responsibility to them but she was lucky because they got the chance to survive. She also breastfeed her baby it she was the greatest bonding of a mother and baby.
But she got depressed, disappointed before, because they don't know that she's carrying another life in her womb. But her mother was so good she didn't abandoned her child she helped her through out and till now.
Meng is still studying for her dear child I remember myself to her but my husband never abonded me. We we're together in everything.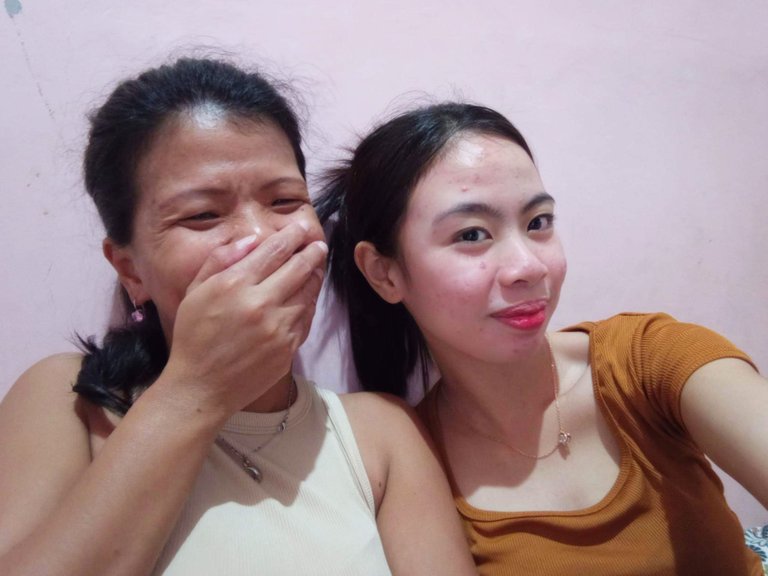 A baby is always a blessing it may not come in the right time but it always have a special place on our hearts
Thank you so much for reading
Love, @usagigallardo015 🌙
---
---