Playing & Buying On Rising Star...!
Hello!
Good afternoon to all members
on Blockchain Gaming Community!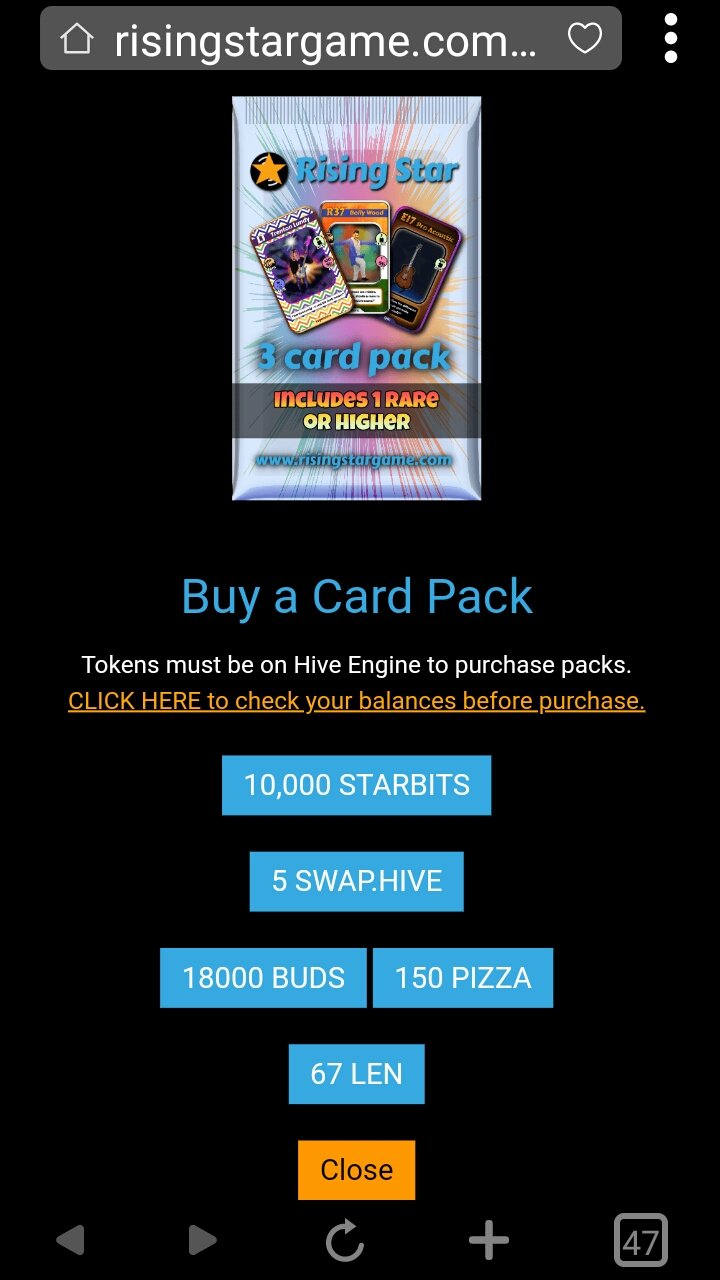 This is my trying post on this community and my activities of Rising Star Game.
So I called Day-286 of My Music time on Game.
It is so funny time and I love Rising Star Game.
I would like to share you about buying card.
I needed to buy some cards to play more easily on game.
I have to play more high missions to get level up and more rewards.
So I decided to buy card packs.
And then I bought 3 card pack for 10000 STARBITS.
I got one Rare card and two Common cards.
They are
(1)R224 Alphorn
(2)100 Candy
(3)i88 Blood Red Bass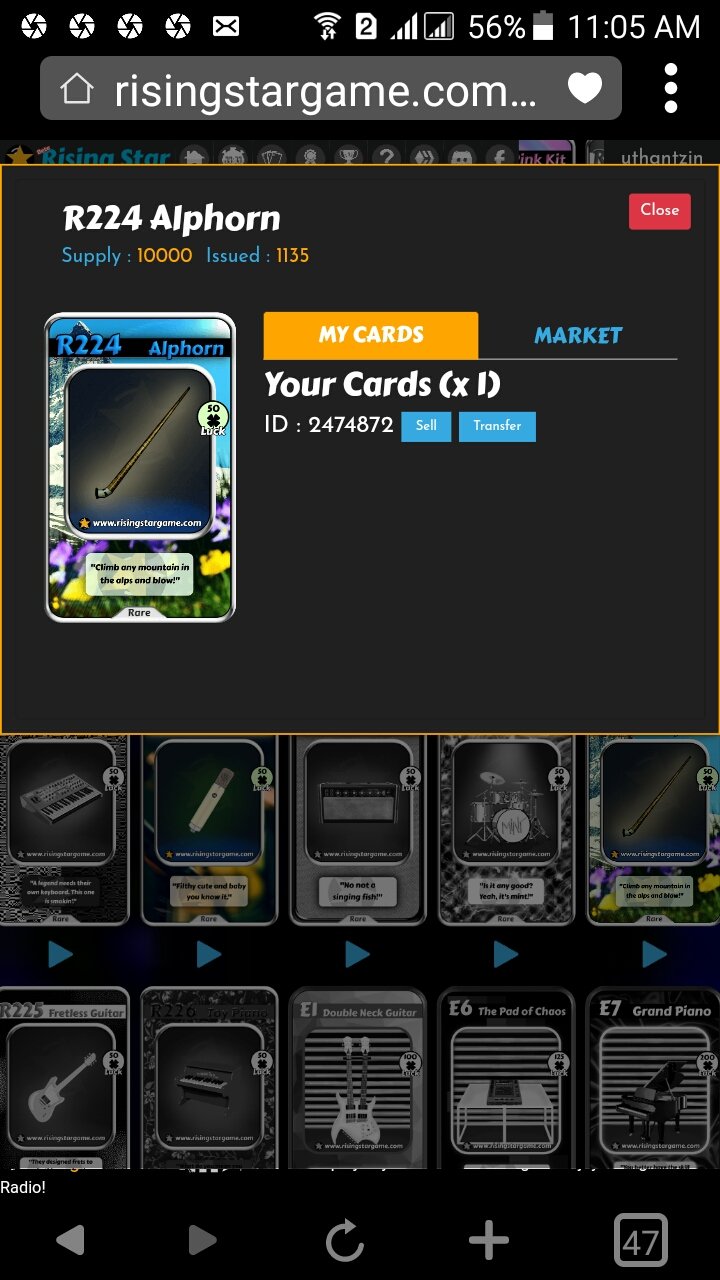 (1)R224 Alphorn...!
It is a Rare card.It had 50 luck.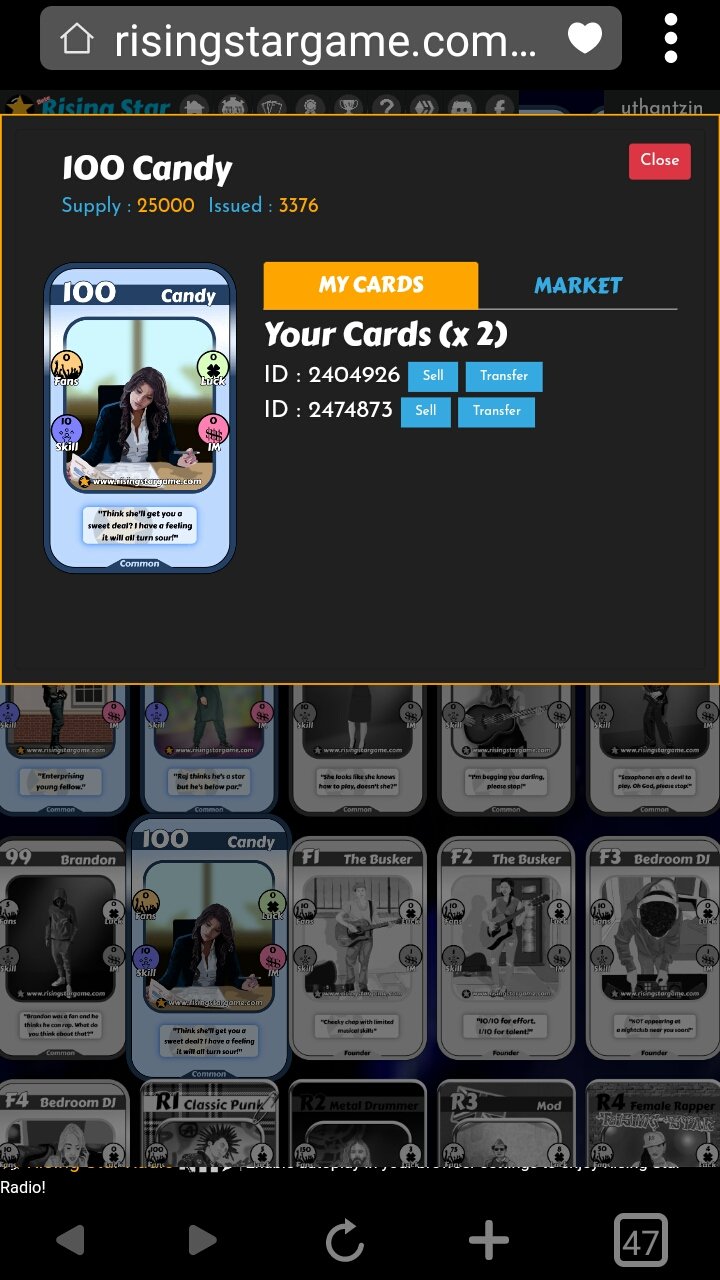 (2)100 Candy...!
It is a common card.It had 10 skill.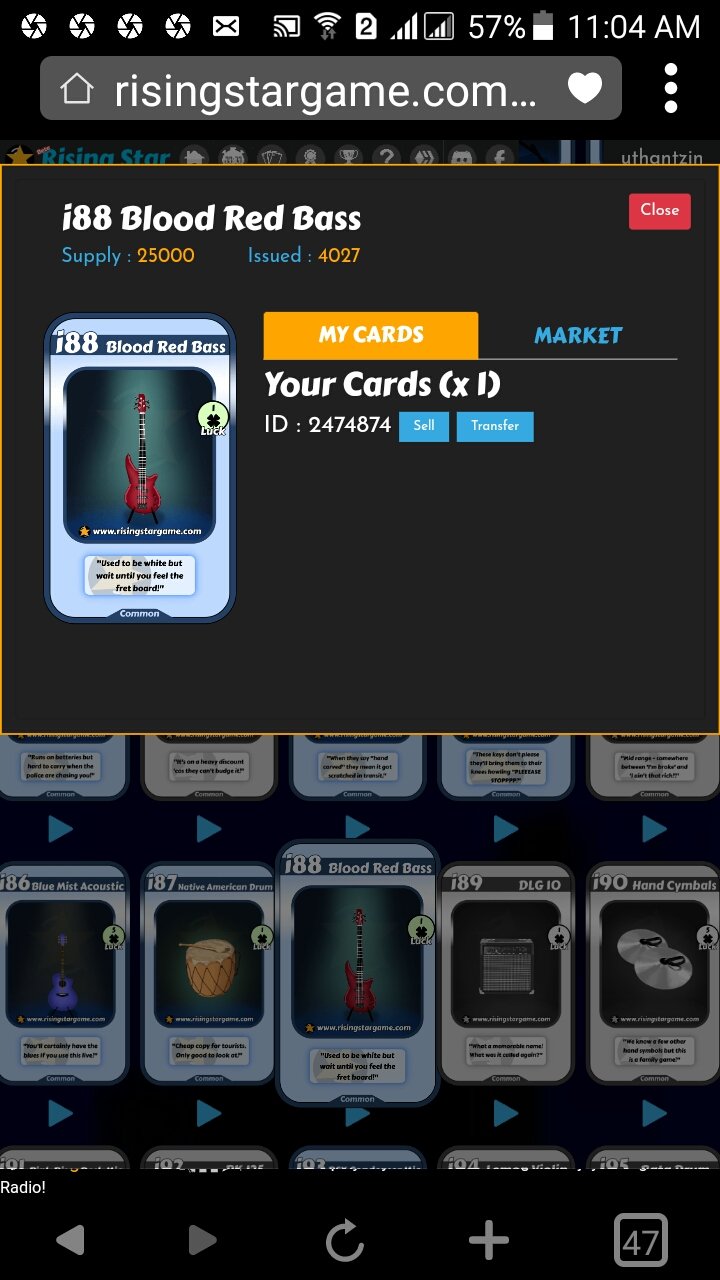 (3)i88 Blood Red Bass...!
It is a Common card.It had 1 luck.
It is the best way which I need to play on game.
I think that it will be more better to play in future.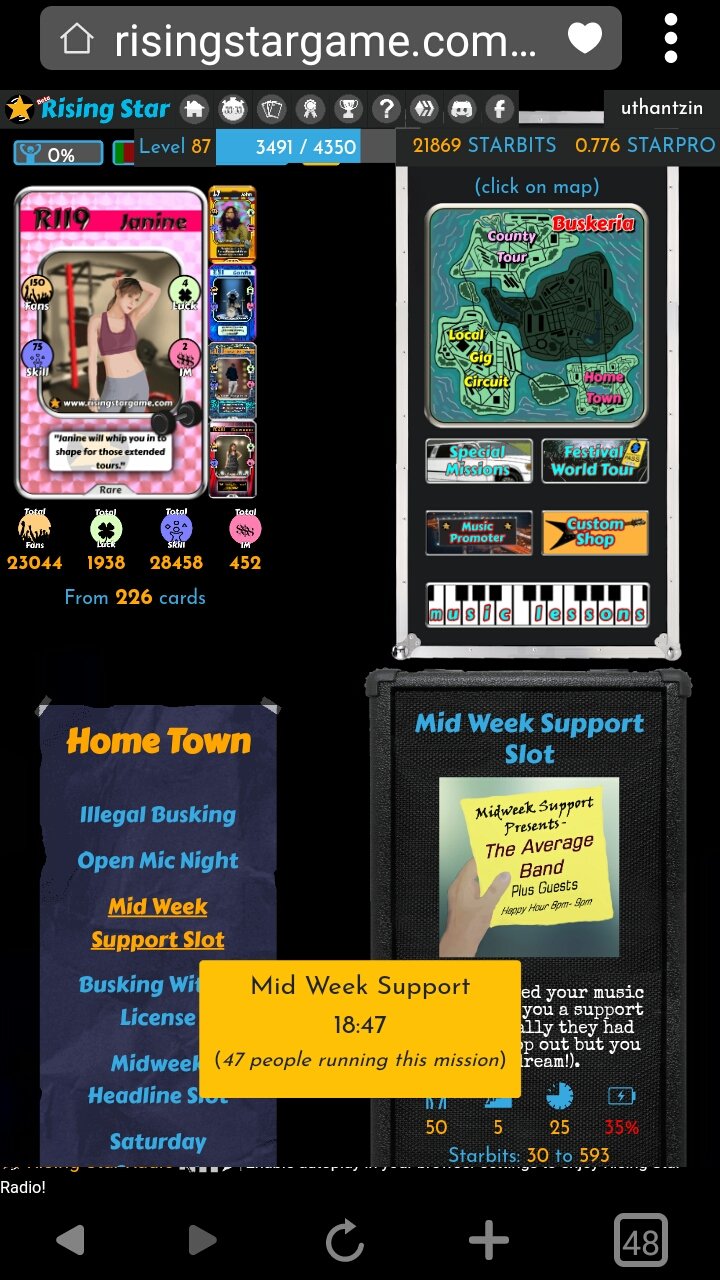 Now I had totally 226 cards on my account and I would buy another card packs as soon as possible.
It is a funny blockchain game.
Now is starting a blockchain gaming age!
Everyone should join and try Rising Star game for future.
Playing with your precious times on Music game "Rising Star"!
Have a nice and funny day!
Thank you so much for reading my post.
Good luck!
@uthantzin
10.8.2022 (12:50) pm
---
---