Keeping it simple at workplace
We must exercise minimalism in public places and social gatherings especially, in the workplace. By this, you are highly reputable and held in high esteem. Practicing minimalism at work keeps you from incessant troubles at the workplace and in the mouths of others.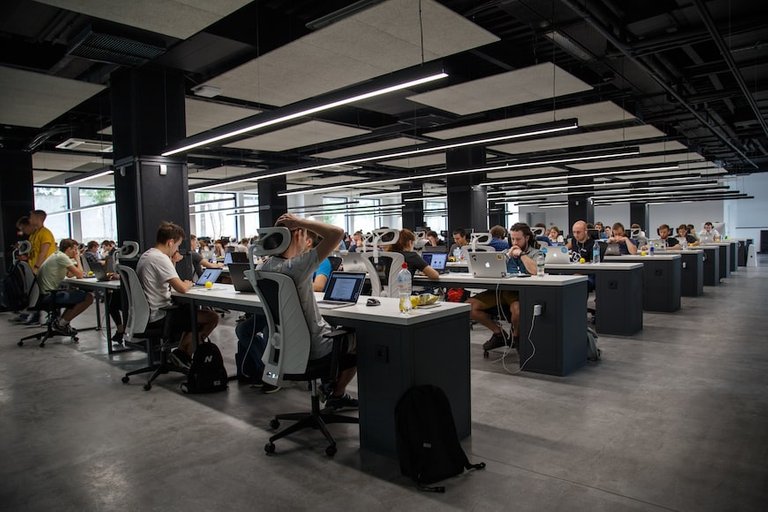 Source
So as a teacher, I would like to share my few opinions on what minimalism in the workplace should be like.
Right attitude to work
This is very wide as it consists of attributes like punctuality, honesty, diligence, integrity, consistency, commitment, and transparency. All this when applied in the workplace yields a high level of productivity and profitability. So as a worker, you need to develop the right attitude to work, and positive thinking on how the business will be managed smoothly.
Dress code and uniforms
Every organization has its dress code policy and as a worker, you need to adhere to those policies. Your attire should showcase professionalism. Your outfits should be best worn at other outings or gatherings but when it comes to the work environment your dressing should be modest. You don't need to intimidate others with your physical features thereby exposing your body parts at work.
Avoid wearing flashy clothes. There are beautiful ways to spruce up your professional looks without being extravagant. And for organizations that have uniforms, it is advisable to go strictly on the uniforms.
Time control
Maximize whatever time you are given to deliver a particular job. Don't procrastinate, whatever work you leave behind awaits you in heaps which might become so tiring and stressful to clear.
Fix whatever you need to fix, and get your work done in time just so that you have enough time to break from stress.
Try to focus on the present task
As humans, there is always a tendency to drift away from the project at hand.
Most of these things come as distractions like chatting on social media while working, receiving unnecessary calls, and hosting with a colleague. Now all these things aren't bad but when there is work not done, you need to focus on it, sieving out distractions and noise.
Reminders, alarms, and to-do lists
These things appear to be insignificant but it helps a lot. It helps you to coordinate and arrange yourself every single day, so as not to miss out on any activity.
Set boundaries
Setting boundaries helps you to keep it simple with your colleagues and Boss. When you get too familiar with people you complicate things for yourself.
I remember while teaching, at a particular period my boss and I became so close. He would always confide in me with his personal life and expected me to do the same in return but I didn't.
The fact that I was always listening to him made him feel he could always talk to me anyhow or step on my toes. Even when he knows my job description, he would want me to go beyond it. When I noticed this I gradually distanced myself from him. I wasn't giving him any opportunity again, I came strictly for work, not as an adviser.
I was so reserved even with my colleagues, not giving them room to step on my toes just because of familiarization.
Keep all the resources for your workspace handy and easily accessible just do that so you don't get up every time to get a few items.
And also arrange your workspace so that you don't get up from your chair to reach out for an item.
Work when there is still energy in you, rest when you should, and eat when you should just so that you keep being healthy and not being worn out.
All these and a lot more are simple ways to keep it cool in your workspace.
---
---