My cooking skills: small chops( samosa, spring rolls, puff-puff, and fried chicken)

Splendid day guys🤗. I trust we are doing good and enjoying new recipes each day. It's been quite a long I posted and today I would want to share how my day went.
I had an order last week from a strange client. He made bookings for an occasion and he requested that I supplied a huge quantity of the snack.
We talked and made negotiations and today and as at last night he asked for samples of it today.
So the order was for small chops containing chicken, Samosa, spring rolls and puff-puff.
I had to rush to the market this morning as early as possible to get the necessary ingredients for the production.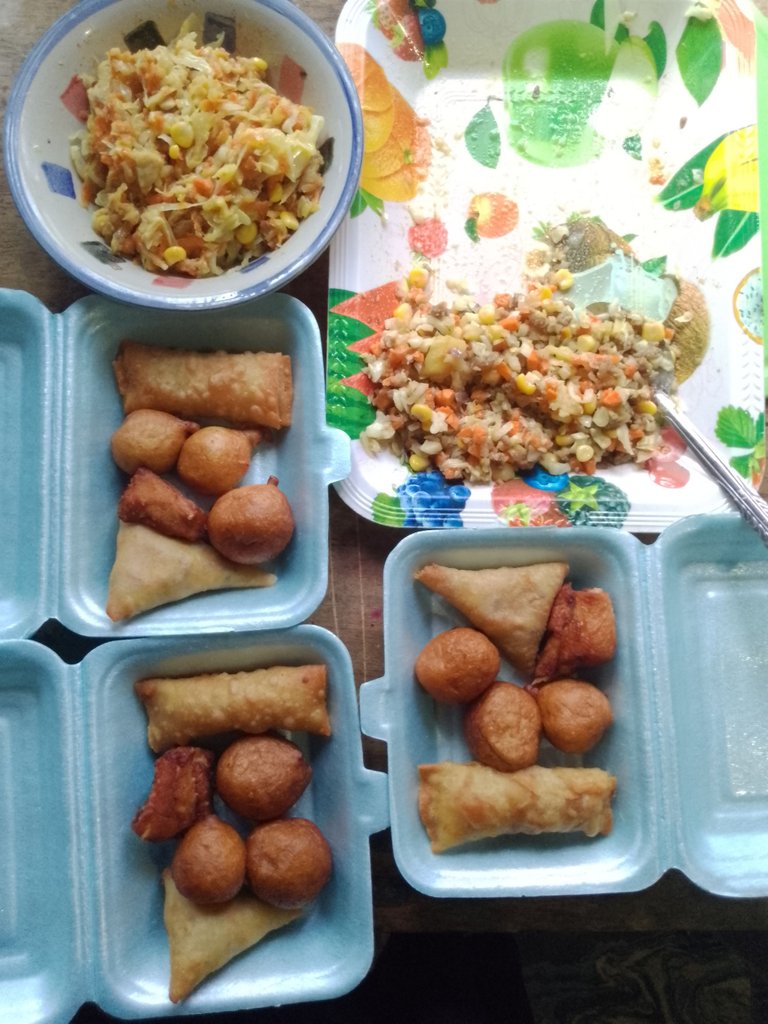 I would be sharing my recipe here with you although I was rushing and I wasn't able to snap in details.
Samoa and spring rolls wraps
Flour
Water
A pinch of salt
Those are the only ingredients i needed for the wraps
For the fillings we have
Carrot
Cabbage
Sweetcorn
Irish potatoes
Beef\chicken
Capsicum
Bell pepper
Salt
Seasoning cubes etc.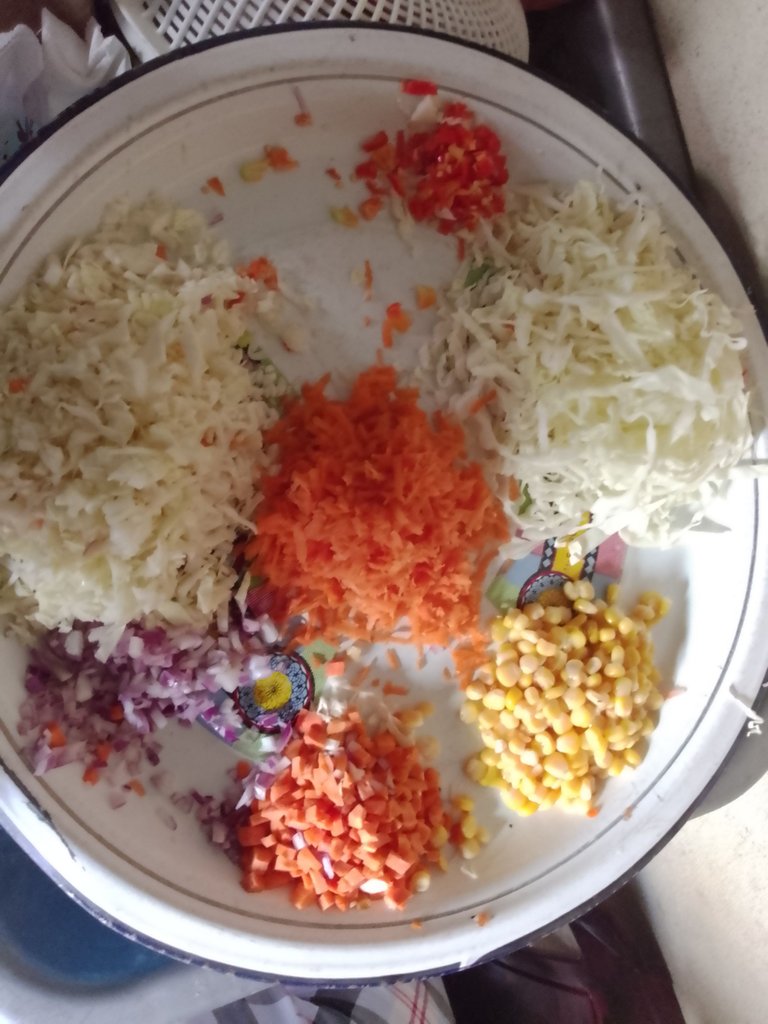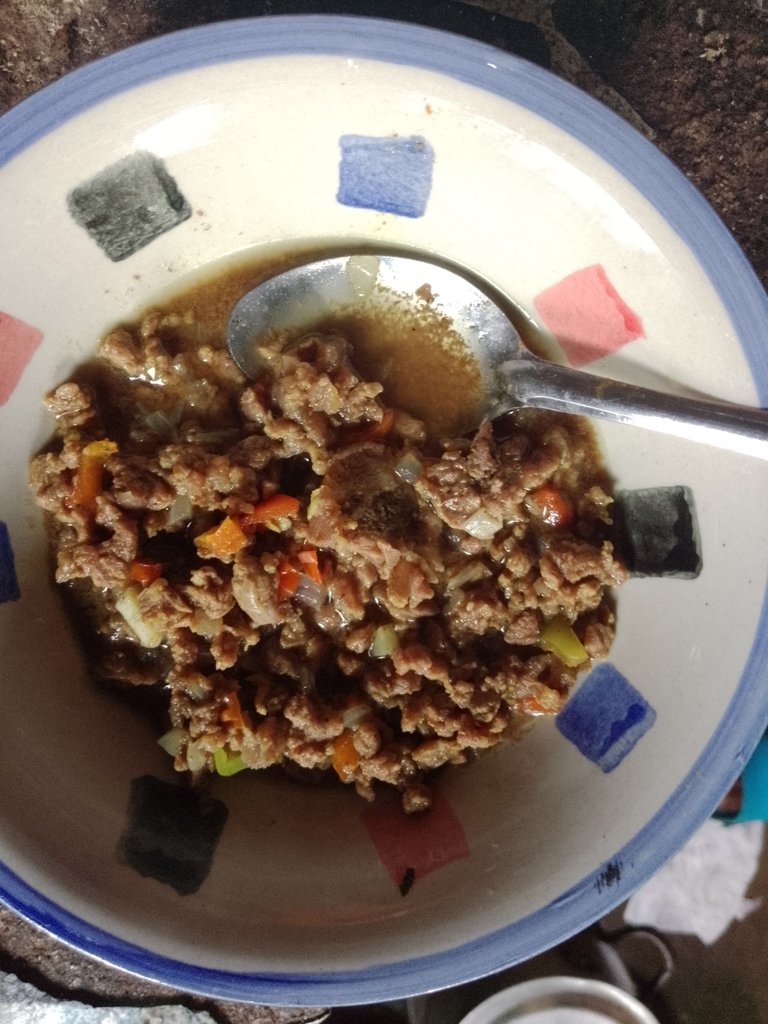 Those were the few ingredients I got this morning.
For the wraps, there are different methods in making the wraps. I chose making my wraps this way because it was easy an less hurting.
So I mixed the water and flour and salt. The mixture is meant to be light because the wraps aren't supposed to be heavy.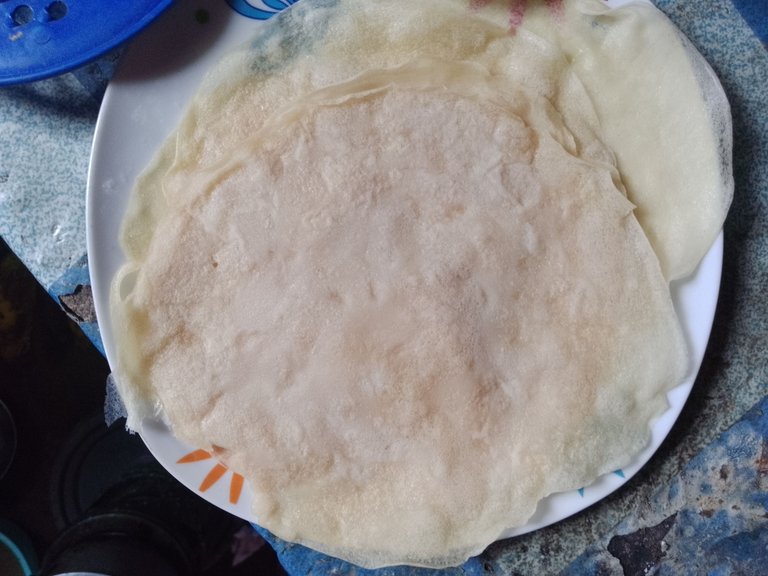 In my non-stick pan I poured little quantity round the heated pan. It will grill till it's dry but not burnt.
The fiilings differ
For samosa, I had beef and the above mentioned veges shredded then stir fry with very little oil. Add salt and seasoning cubes to make the stir fry taste nice.
For my spring rolls I used chicken and the above mentioned veges too. I stir fried it making it dry. Not oily and tasty.
The wraps differ, one is meant to be triangular whereas the other is cylindrical.
The wraps were cut into desired size and shape, the fillings are now carefully placed in the wraps and sealed properly to avoid the penetration of oil inside the snack or to avoid it getting loose.
When this is done, you could now deep fry it.
And also my puff-puff
For today I used only 2cups of flour - i.e 250grams of flour
Half cup of sugar
Three pinches of salt
2tablespoons of yeast
Milk flavour
Nutmeg
Warm water
When everything is mixed together, the warm water is added in little quantity.
The mixture is then covered and kept to rise.
After few minutes, the mixtures rises and the batter is lighter then its ready to deep fry.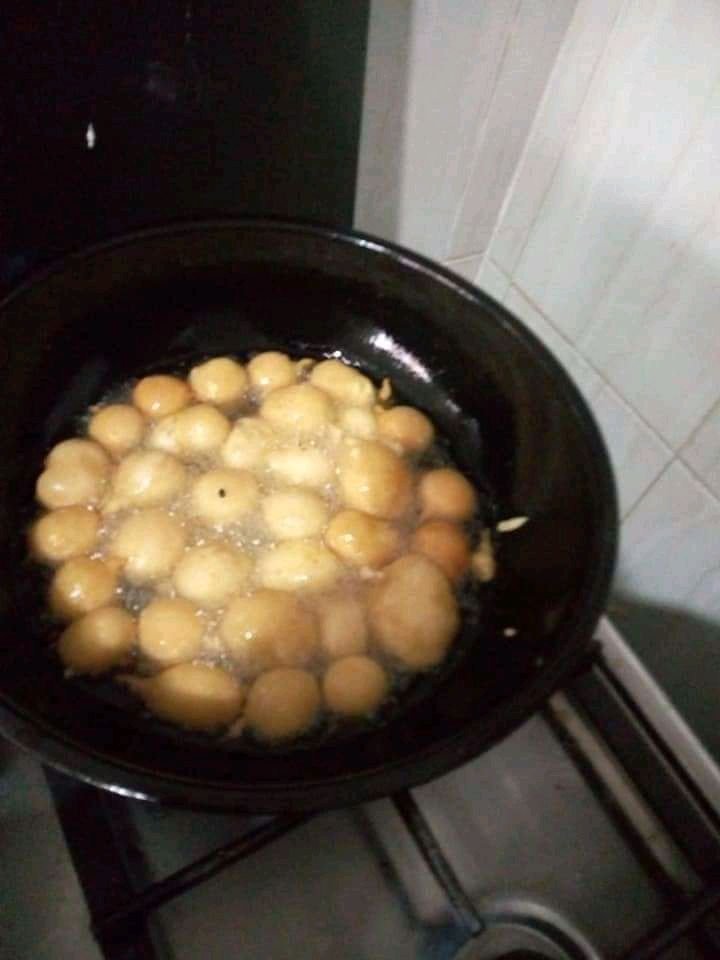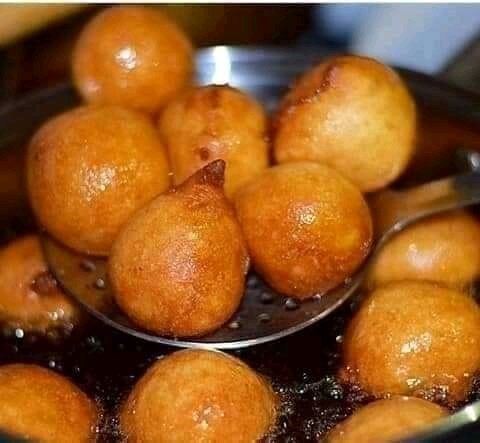 Lastly I made fried chicken.
I got the breast of the chicken, marinated and steamed it.
After that I fried it.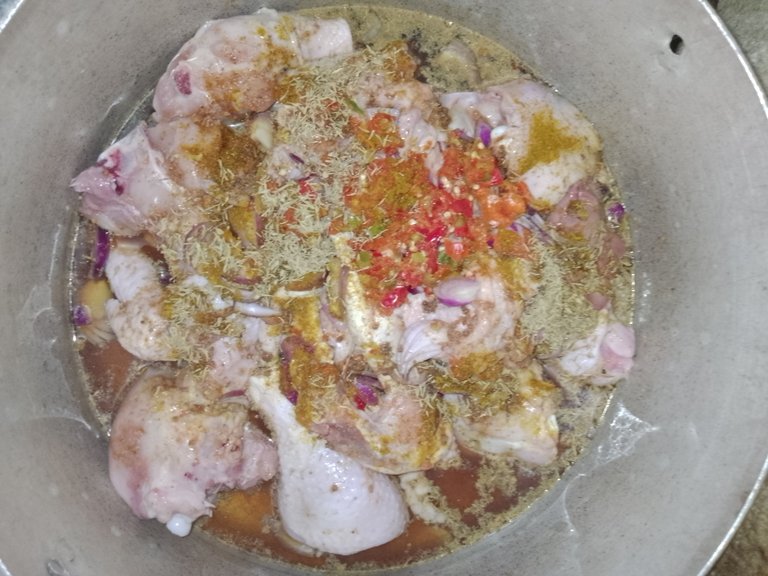 I was actually in a rush today because I was to meet the contractors by 11am today.
But at the end I was able to meet up with the package.
![IMG_20221003_11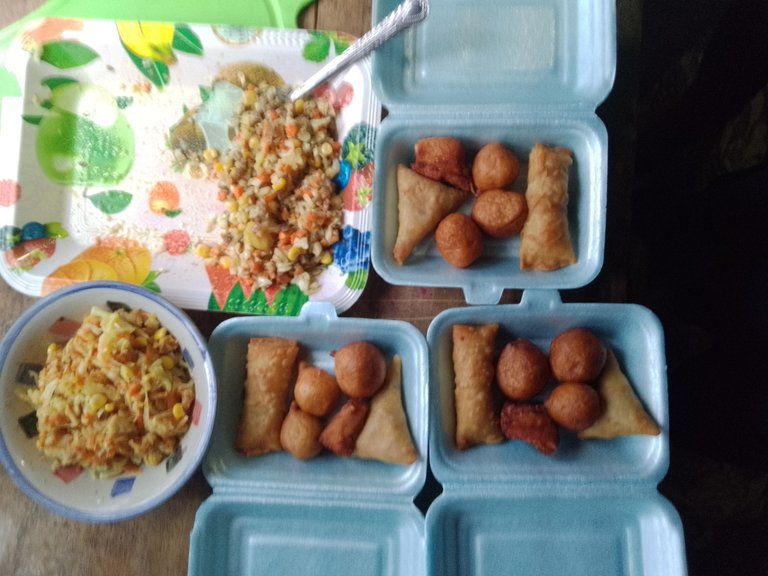 3128_341.jpg](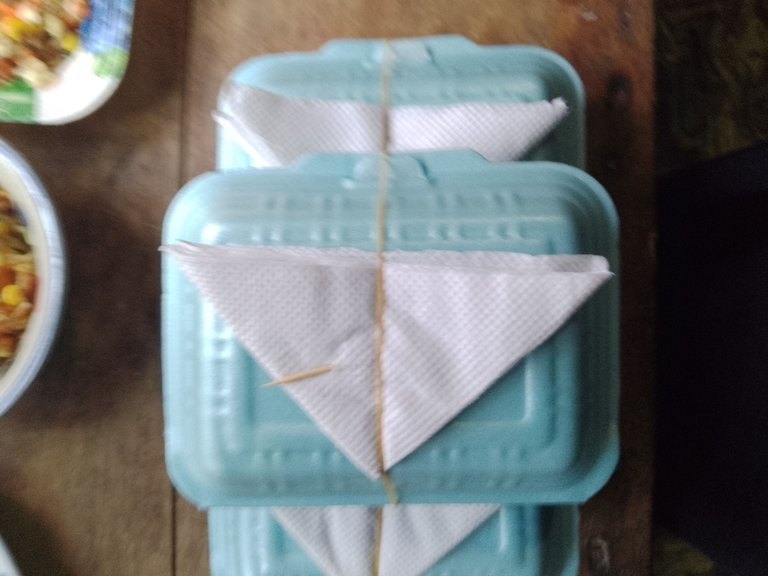 )
---
---