No art, make learning boring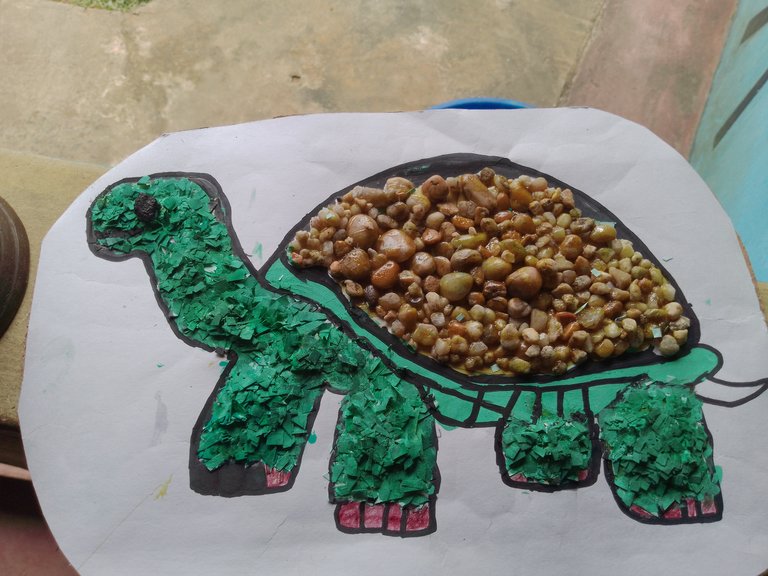 Asides the qualities I learnt while being a teacher, I also improved a skill that I kind of surprised or killed.
While growing up I was good at drawing, sketching, and other craft work.
I remember making houses using clay and sticks, and flower bouquets with paper. Calligraphy and decoration as well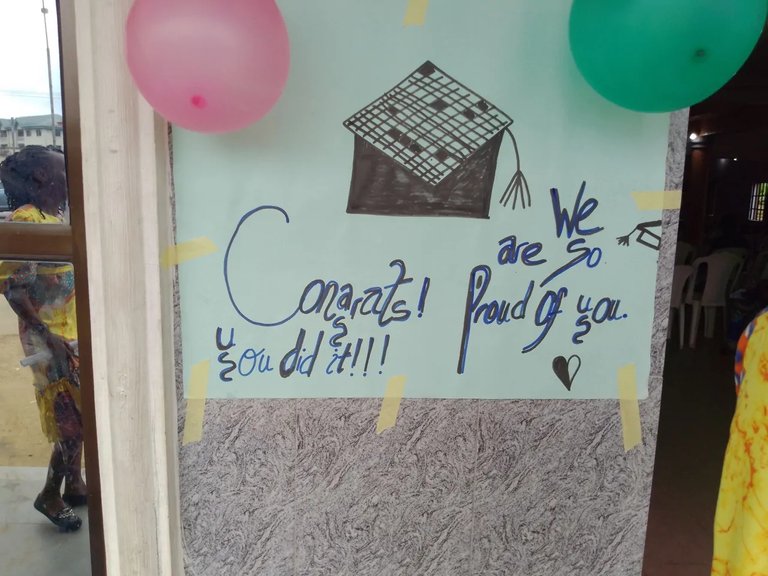 Coming back to school, my kids at that age only understand pictures and practicals so imagine teaching paper mache, you will really need to show them what paper mache is all about.
Painting too, I only learnt how to paint in my junior secondary school which gave me a little clue in how painting is.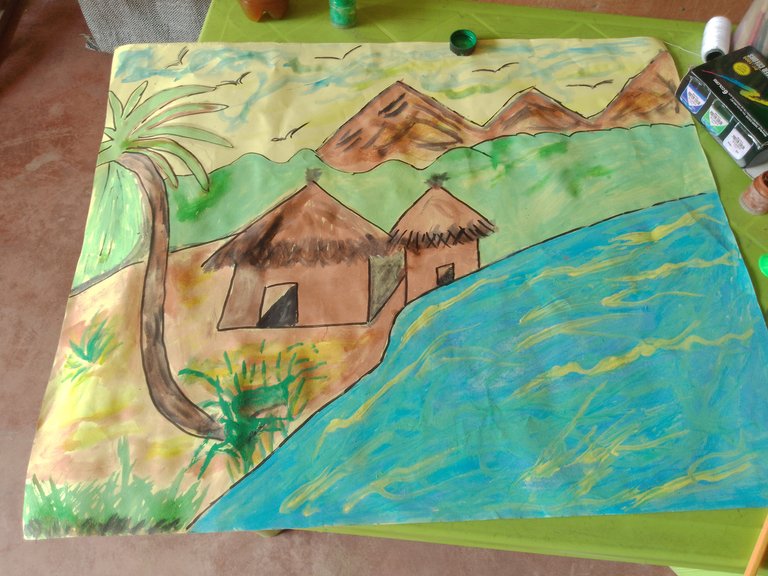 While teaching I noticed that I was always done making models and representations for my kids for a better understanding. I made paintings on the walls, placards, and beautiful and decorative artwork in my class.
I made paintings for my children, paper mache, stationary holder and a mosaic representing a turtle and a fisherman sailing the sea.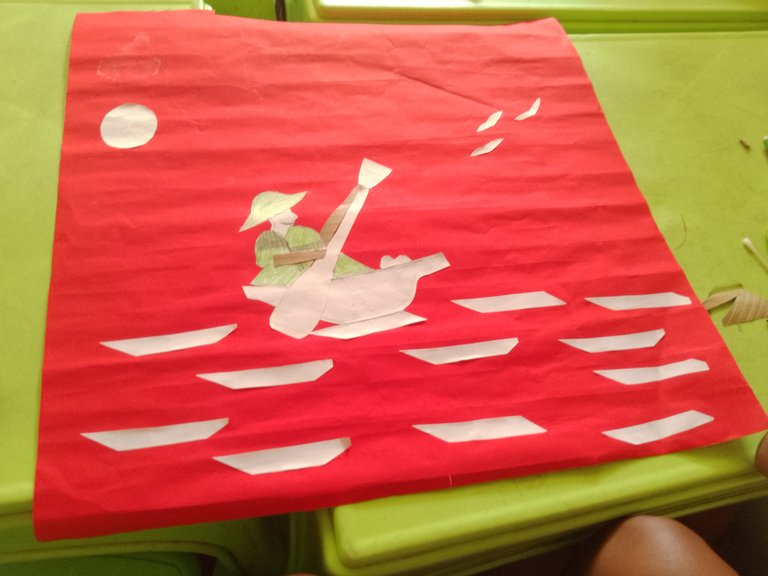 It was a fun class, we all got messy and my kids were up and doing. We were up for an art competition, the notice came in so suddenly and we had limited resources.
For the stationary holder we used
Cylindrical shaped wood I got from the dry cleaning shop
Gum
Cardboard
Marker etc.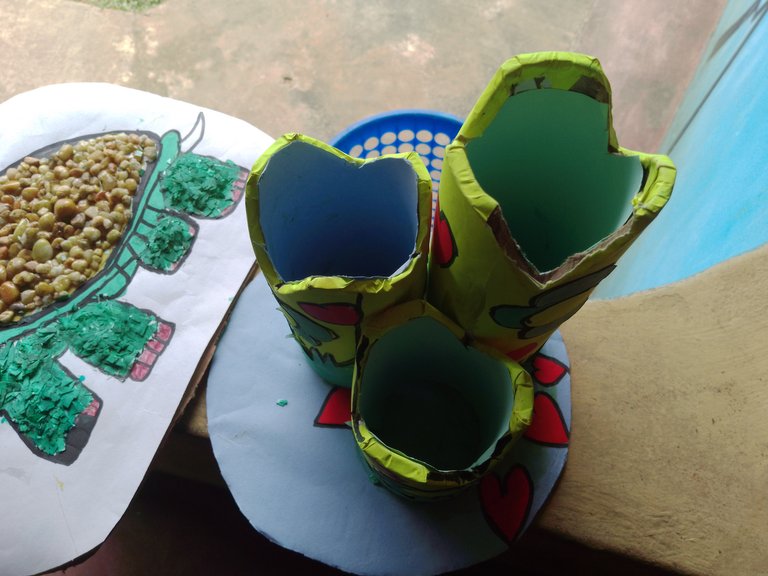 For the mosaic which was a turtle we used
Cardboard
Pebbles(fine stones)
Gum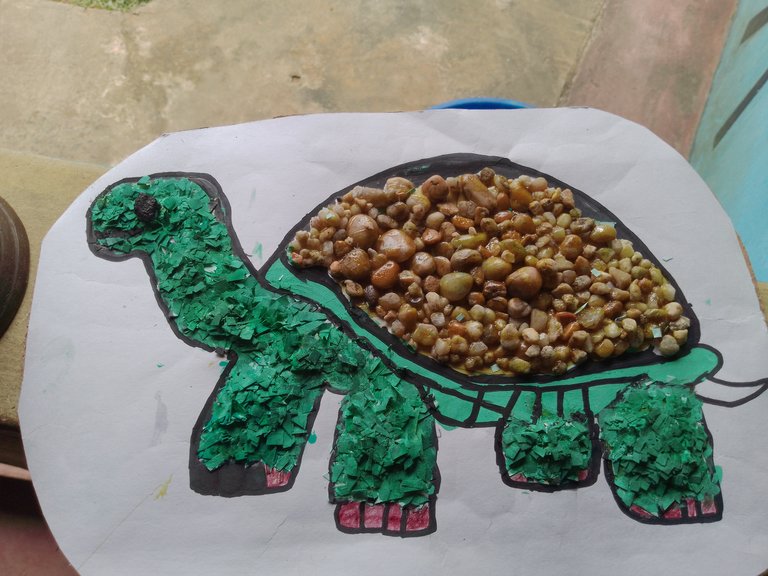 And for the fisherman in the sea, I think it was more of a collage. We used
Sugar paper
Gum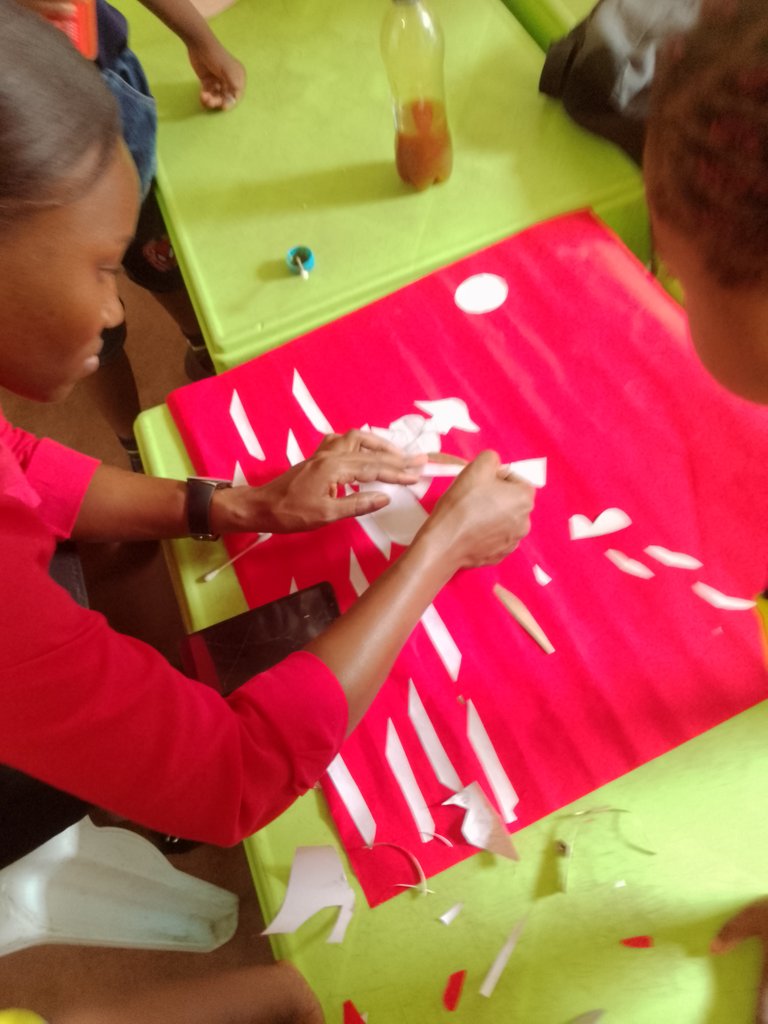 I wasn't perfect at doing this but because of my kids I had to do it for them and feed their curiosity.
Art is fun, we could express ourselves and feelings through it. Art and craft makes learning easier.
---
---