Doing my Part - 800 $LEO Staked on LPUD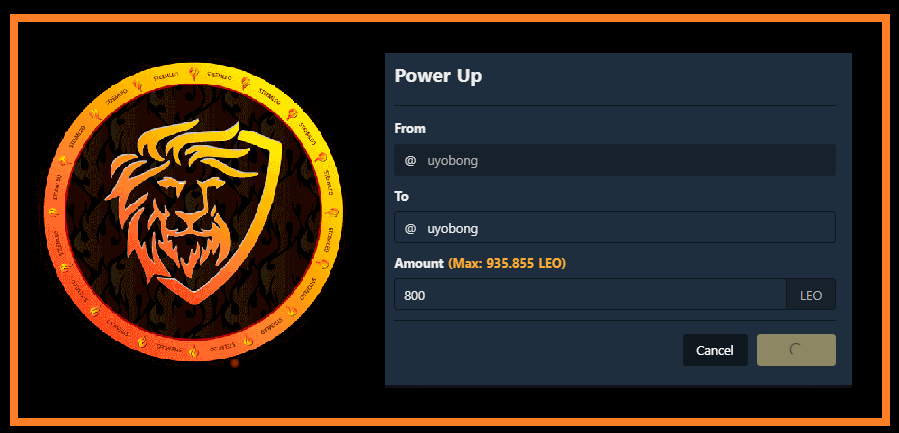 Wow! It's here, the 4th edition of LEO Power Up day (LPUD) taking place on the Hive blockchain this September 15, 2022. It's amazing that hundreds of hive users will collectively power-up at least 200k $LEO before the end of today. The target as set by @Leofinance in the today's LPUD update, if attained would mean that over 1 million LEO tokens have been staked over the last four months on account of #LPUD.
In the prior 3 LPUDs (the first 3), we've powered up nearly 1M LEO. Considering that there's only 13M LEO in circulation, this is a pretty astronomical number and it keeps growing with every successful LPUD.
I am excited to have staked 800 LEO earlier today and that brings my owned LEO Power to 8,000. I'm still adding up LEO tokens to my stake and will hopefully hit the 10k LEO Power milestone by next month end. It is beautiful how consistency in simple steps can amount to something tangible. I started buying at least $1 worth of LEO daily over the last week and the result has been massive.
We have lots of #lpud posts showing how excited leo users are especially with the new Hivebuzz LPUD badge for every hive users who staked at least 150 LEO today. While the new LPUD badge may look like just a fun addition to the LEO ecosystem, I suggested that it may ;point towards an NFT in the near future. It will be beautiful to see a beautiful amification emerge from the LPUD badge soon.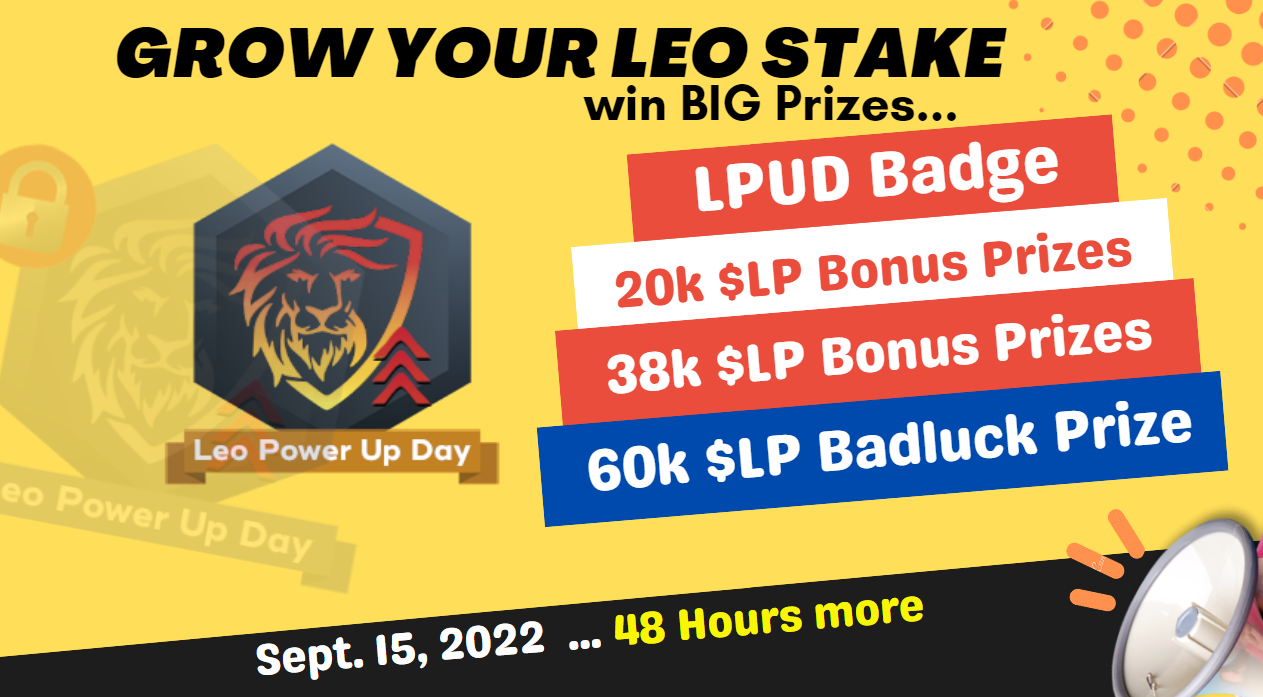 About 13 Hive users would be winning amazing $LEO Power delegation deleation as a reward for their participation in this September edition of LPUD. The $LEO delegations is worth over $8,000 at today's exchange rate and thst already sounds like some huge numbers as rewards for LEO holders to stake their tokens for more curation and staking rewards - a win-win deal.
The growing participation in LPUD signals a huge future for the $LEO token if the campaign continues. It is likely that we would be able to stake over 3 million $LEO tokens in 12 months stretch.
LeoFinance is sponsoring a number of contests on Hive with LEO tokens. That means that there is a huge spread of LEO tokens into many Hive accounts and hopefully, there would be more participants on LPUD in the coming months. LeoFinance also supports Hive Power Up Day (HPUD) which is coming on the first day of October, barely two weeks from today.
Let's keep doing our part. Every LEO powered up today adds up and helps to grow the ecosystem while the stakeholders earns more staking rewards.
How many LEO have you powered up today?

What is LeoFinance?
LeoFinance is a blockchain-based Web3 community that builds innovative applications on the Hive, BSC, ETH and Polygon blockchains. Our flagship application: LeoFinance.io allows users and creators to engage and share content on the blockchain while earning cryptocurrency rewards.
LeoFinance | CubFinance | Hivestats | LeoDex | LeoFi
Delegate HP & Earn 16% APR, Paid Daily. Currently @ 2M HP

---
---
Let's Connect
Hive: https://leofinance.io/@uyobong
Twitter: https://twitter.com/Uyobong3
Discord: uyobong#5966
---
Posted Using LeoFinance Beta
---
---