Freshest "1UP" Outpost Community is a week Old with tracks of Development for the Game lovers on Hive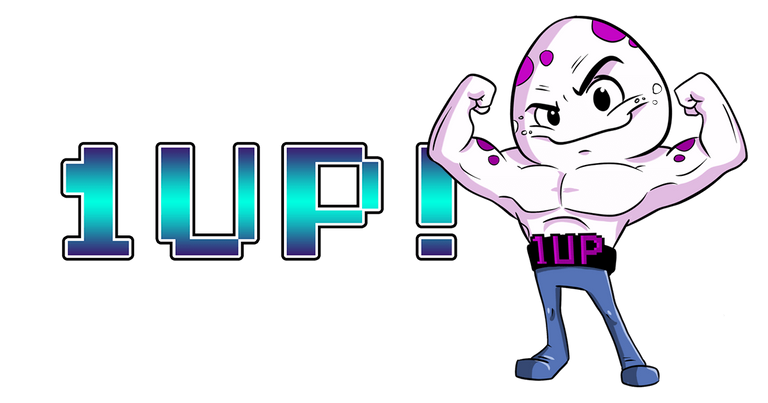 Hey friends, I bring to your notice the latest community on Hive created to serve as home for all play-to-earn blockchain game lovers and NTF asset holders. The new Hive outpost 1up.zone is a place to share your thoughts and esperiences about blockchain games as well as track your groeth in them. This is one of the freshest things happening around the Hive blockchain. Thanks to @flauwy for putting this creativr community together. You can head on to read the Introductory post for the community. YOu can slso subscribe to the community on Peakd via this link.
A new Hive-Engine token has been created, called ONEUP. It powers a new outpost community called 1UP, which is dedicated to the blockchain gaming market with its PlayToEarn mechanics, as well as the power of NFT assets.
I started following 1UP few days ago shortly before the SCOTbox outages that affected nearly all of of Hive-engine outpost interfaces. The emergence of 1UP community comes at a time that many are coming to appreciate blockchain gaming as the new way to earn decently now. In fact, it has been proven that smart/fun work now pays better than labourious work.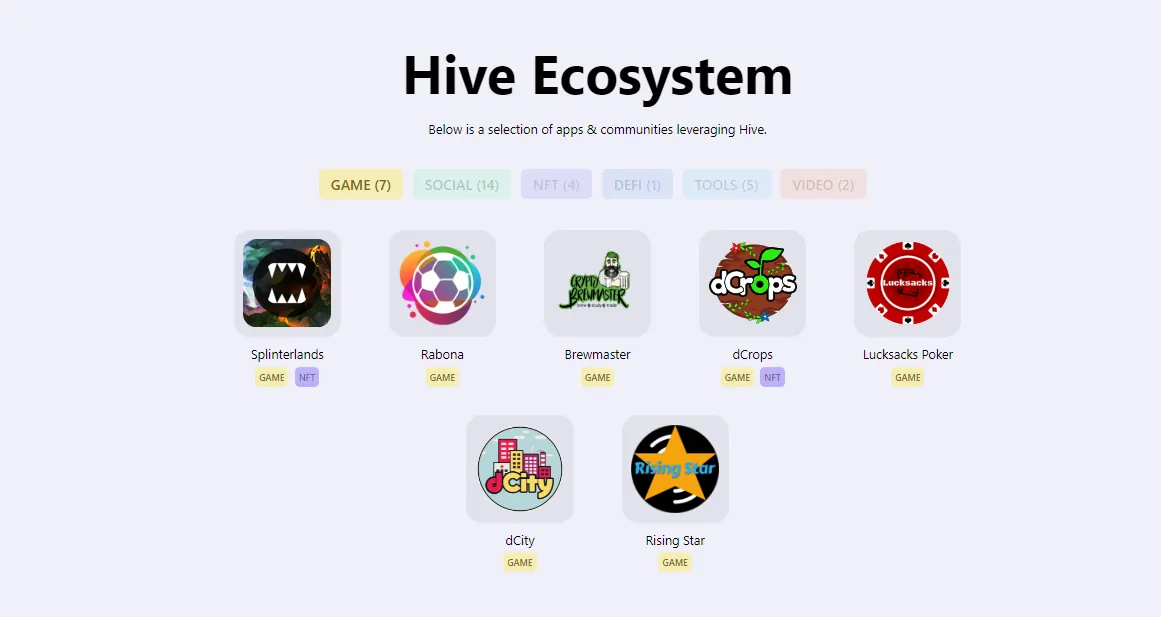 Days ago, I wrote about the games available on Hive blockchain providing multiple earning opportunities for game lovers. Such game lovers would not just earn from the respective rewad system of the games they play, they can also accrue some wealth talking about their experiences in a typical game-socialmedia like 1UP and earn #ONEUP in the process in addition.
It is very interesting to see that within the first week of its operation, the 1UP community already has its ONEUP delegation program running for game curators, started open trading of ONEUP token on Hive-engine, activated the DAO and already have two liquidity pools (SWAP.HIVE:ONEUP and ONEUP:SPT) running on Hive-engine/tribaldex.
Let's start into the second week of 1UP with tons of new features and announcements. We have activated the DAO, created two liquidity pools on Tribaldex, started our delegation program and even have our first partnership with a game. source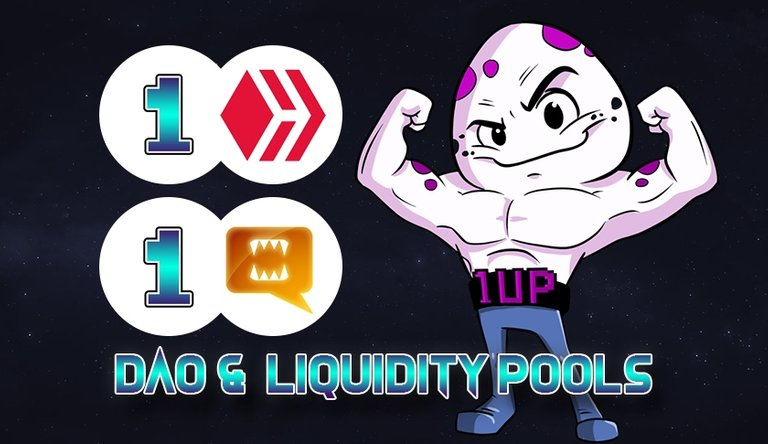 Looking at that, one can see a drive for a huge growth in the community. If the above four strides can be achieved just a week after the creation of the community, then looking into Six months, I see a huge project in 1UP to reckon with. I am personally motivated to be a part of the growth I see in the 1UP community by including ONEUP in my hive-engine curation portfolio and made my first purchase and stake of 100 ONEUP tokens.
Looking into the future, I think holding at least a 100k ONEUP tokens in stake for curation would mean no harm. I'm all in for curation on Hive';s second layer and it gets more intereting when that happens in a community with clear visions and the drive to make a difference like we can see here.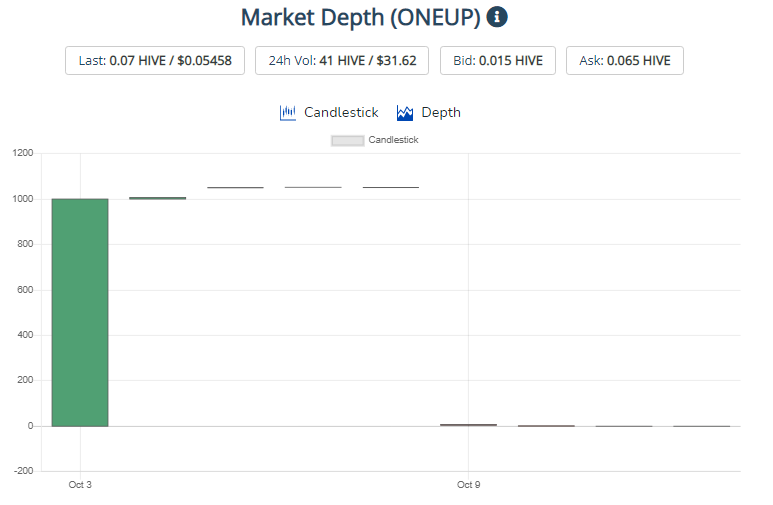 Despite the fact that ONEUP is an unpopular as it is by virtue of its age on the hive-engine market there a record $31 24h trading volume. My orders are already waiting to be filled so I can hit my first 1k ONEUP in stake to clearly define my curation goals for the token.
I look forward to seeing a collaboration between @Rondras of the @Rabona game and @flauwy and that woulkd mean a lot of growth for both ONEUP and RBN token. My intention is to secure a ONEUP delegation to curate rabona game contents on the Hive blockchain.
I've made my little research and the tokenomics of ONEUP token is favourable for a profitable curation investment.
Inflation is set to 7.5 million tokens for the first year (which is 100% of the issued supply after one year). This will drop over time. Author and Curation reward curve is set to linear, payouts are 50/50 author/curators and 100% liquid.
What to Expect in the Near Future
It is interesting to see that the roadmap of 1UP into the future is that of bridge building to other blockchain like what @leoFInance has exampled and that means a lot. The developers have already created NFT Studios and build our own game ChiFiBots in Aspire game.source The essence it to ensrure the exchange of Hive and the digital assets in Aspire and to serve as a marketplace the easily swaps assets between a players's choice games notwithstanding the blockchain.
Already, the future of 1UP looks big, however, with determined hearts of the tram leads and woth support form the community, it is all possible. Let's carefully watch as things unfold in the coming days for the good of game players on Hive and ONEUP investors.

This is my first post on the 1UP outpost. It was seamless.
---
---