Providing Liquidity to PHIVE-POLYCUB pool on PolyCUB Farms - Don't miss 142% APY and $500 Reward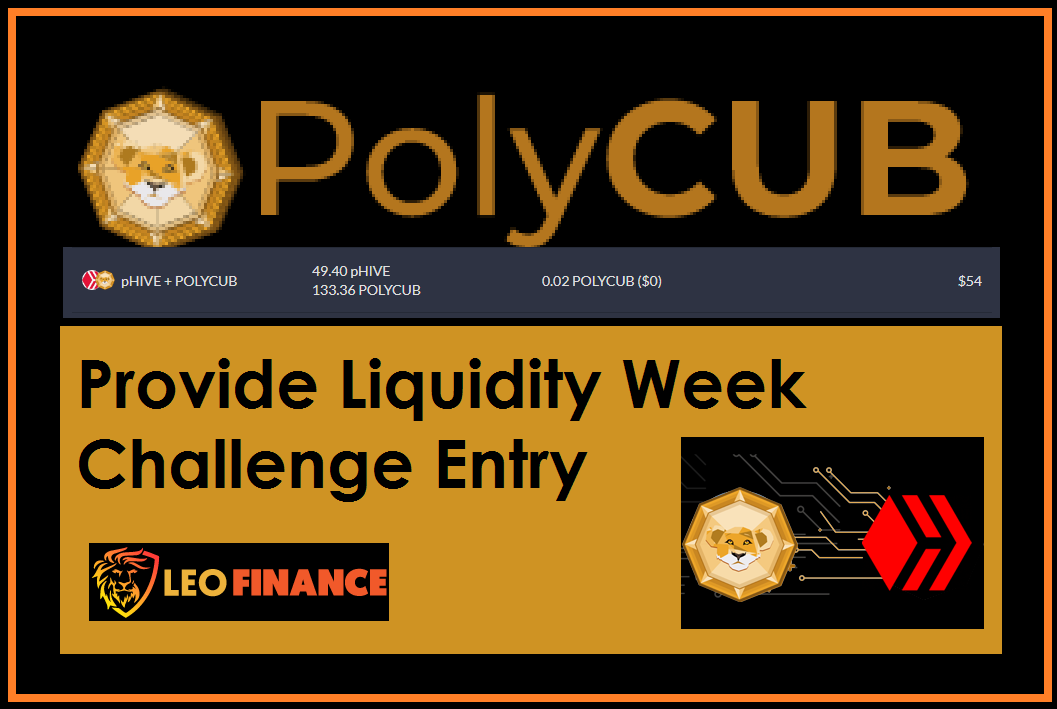 Provide Liquidity Week Challenge
It's counting down few hours to the end of Provide Liquidity Week Challenge with a $500 prize for all who would add at least a $25 worth of liquidity to any of the Three Hive based PolyCUB vaults (pHBD, pHIVE and pSPS). The push to this campaign followed the introduction of xPOLYCUB governance voting for yield allocation for PolyCUB vaults. It is believed that the voting wars on PolyCUB would motivate more liquidity to be added to the best yielding vault as well as inspire a community powered liquidity addition and voting.
LeoFinance with a mission to democratize financial knowledge and give access to opportunities by building on Web3, set up @Leogrowth as a platform to provide a bridge new web3 entrants. Provide Liquidity Week challenge is one of such initiatives from Leogrowth to motivate your participation in PolyCUB DeFi, which is the best the DeFi platform in the crypto-verse.
pHIVE pool is the Best PolyCUB Pool so far
@khaleelkazi had drawn a goal for the PolyCUB pools (pHBD-USDC, pHIVE-POLYCUB, pSPS-POLYCUB) for the months of May, June and July 2022 and this becomes the basis for getting more participants to the PolyCUB DeFi.

It's 13 days now since the last vault (pSPS) was added to the PolyCUB farms and 26 days since the addition of the pHIVE-POLYCUB pool, the two pools are sized $39k and $132k respectively and it is beautiful to see that the pHIVE Liquidity goal of $100k is already covered and hopefully, would surpass the June goal with the increased liquidity rewards of over 140% APY.
My $54 worth of Liquidity added to pHIVE-POLYCUB Pool
The results of the first PolyCUB DAO voting adjusted the yield multiplier for pHIVE pool from 0.5x to 1.79 and that boosted the PHIVE pool staking rewards to 142% APY. This is about 14 times what is obtainable for staking and curating HIVE on the Hive blockchain.
The improved returns for staking pHIVE on PolyCUB and the growth tendencies for HIVE and POLYCUB tokens informs my choice to add liquidity in that pool. HIVE at $0.55 and POLYCUB at $0.2 are undervalued tokens owing to their growing utility and potentials.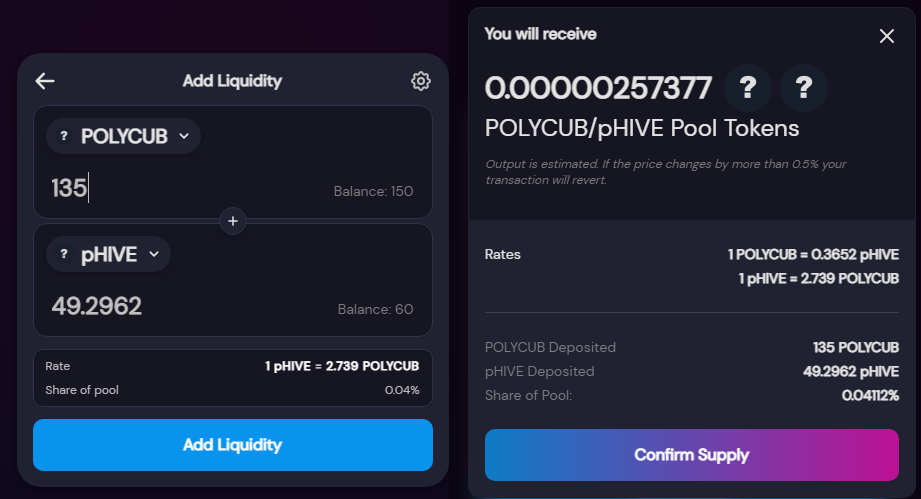 My $54 liquidity added splits between 135 POLYCUB and 49.2 pHIVE and this can only be the beginning of my investing HIVE on the PolyCUB DeFi. POLYCUB was designed to be a scarce token and we can see how the first voting reward pushed POLYCUB's price to $0.2. It is obvious that when the pHIVE pool reaches $500k in liquidity, we may be having $POLYCUB in the range of half a dollar price.


It was beautiful adding $54 worth of liquidity to pHIVE-POLYCUB pool, which qualifies me to receive two raffle tickets in preparation for the $500 PLW prize.
How to Provide Liquidity to PolyCUB Vaults
In this post, @anomadsoul carefully drafted a step-by-step procedure for dummies to add liquidity to PolyCUB pools. Its a guide for anyone that is a first timer in DeFi LPing.
Within the post is four pieces of video that would guide any crypto newbie as well as LeoFinance #Newlions to start compounding huge profits in the PolyCUB DeFi.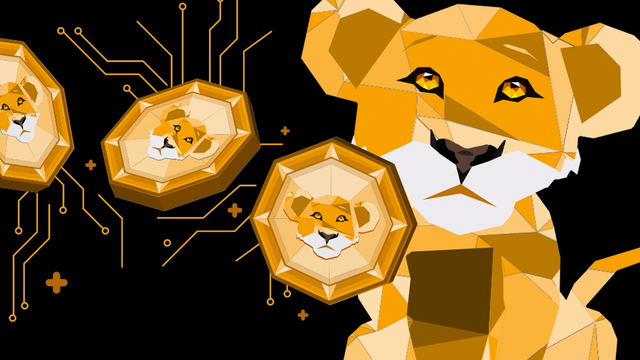 ---
Learn more about POLYCUB - the Best Sustainable DeFi?
These posts would be of benefit in explaining more on the DeFi 2.0 pioneered in PolyCUB and how it plays out as a game-changer in the DeFi space, optimizing yield and serving long term decent profits to investors. They are: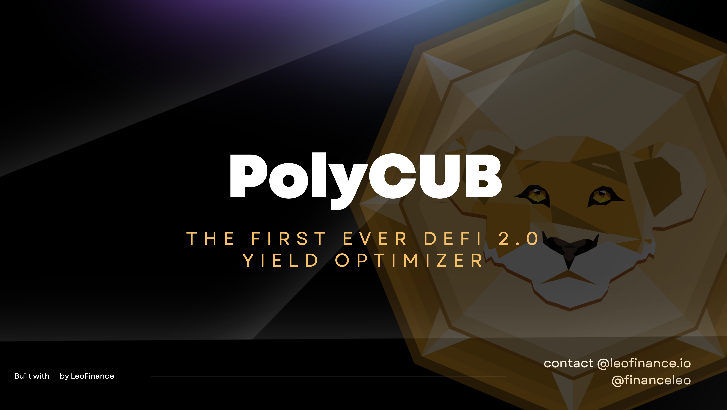 Are you yet a part of this fast evolving change in the cryptocurrency industry. The earlier the better!

What is LeoFinance?
LeoFinance is a blockchain-based Web3 community that builds innovative applications on the Hive, BSC, ETH and Polygon blockchains. Our flagship application: LeoFinance.io allows users and creators to engage and share content on the blockchain while earning cryptocurrency rewards.
LeoFinance | CubFinance | Hivestats | LeoDex | LeoFi
Delegate HP & Earn 16% APR, Paid Daily. Currently @ 2M HP
---
Join Hive Here and start a new work!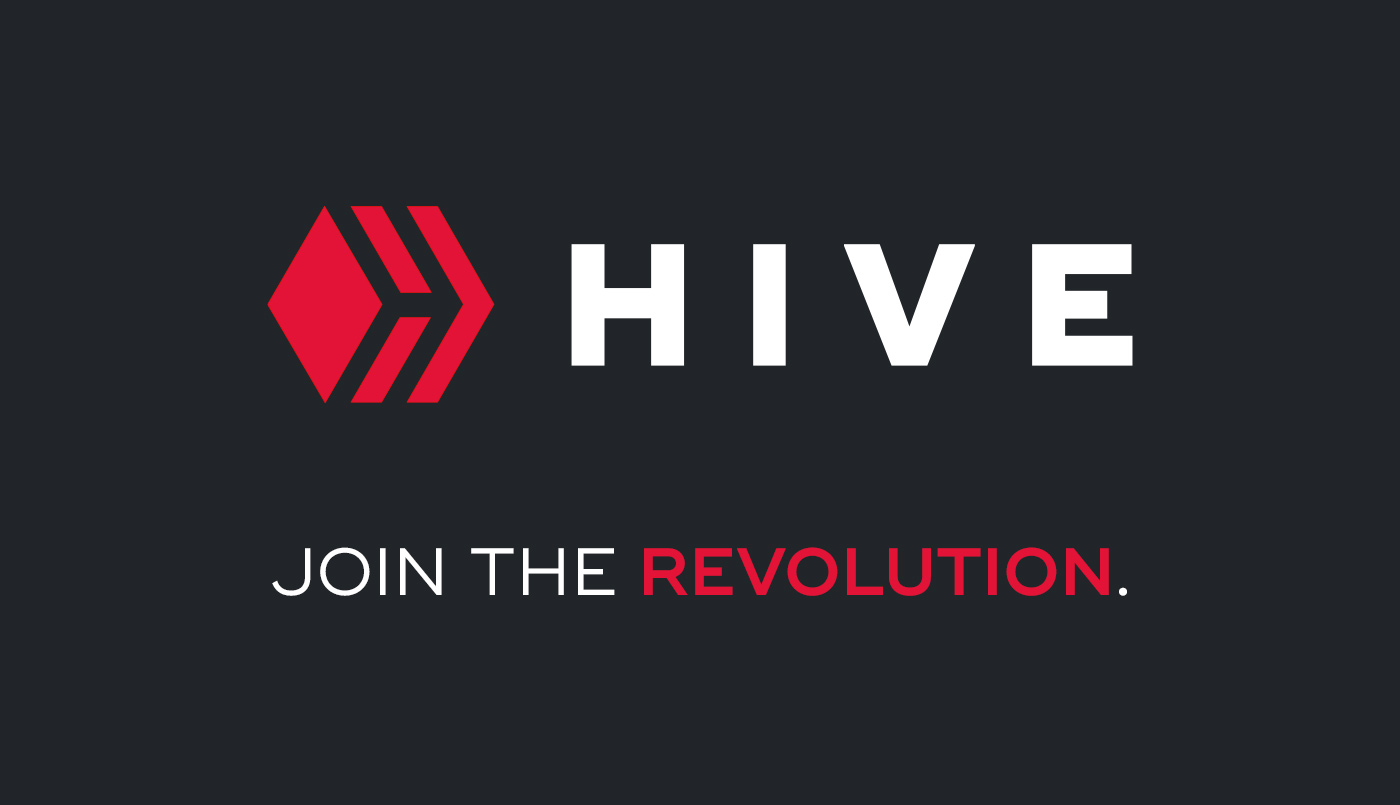 What is Hive?
Hive is an innovative and forward-looking decentralized blockchain and ecosystem, designed to scale with widespread adoption of the currency and platforms in mind. By combining the lightning-fast processing times and fee-less transactions, Hive is positioned to become one of the leading Web3 blockchains used by people around the world. source
About me...
I am a called teacher, a serial entrepreneur and a Graduate of Agricultural Engineering. Nigeria is my root and a place full of opportunities. I dropped out of a Master's Degree program due to funds, yet I do not regret growing the courage to start my business from the scratch. Today, I've built layers of Businesses on the Hive blockchain in terms of Curation and it's a sustainable passive way of earning crypto while learning.
I am your favourite Hive Tribes Promoter and Curapreneur!
I am @Uyobong.
Let's connect on Twitter
Posted Using LeoFinance Beta
---
---