The Daily Leo #225: Tesla under Probe, Binance co-founder harps Women in Crypto, Decentralized Voting live on LeoThreads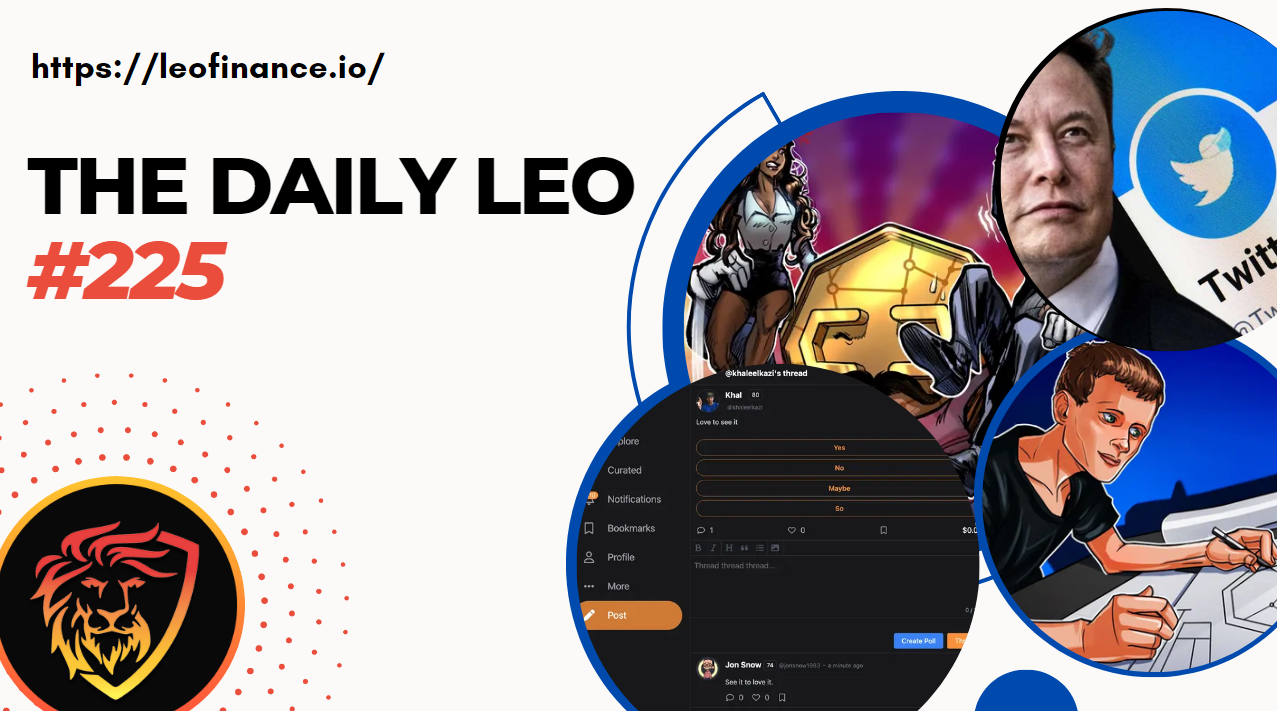 Welcome to the 225th edition of fresh revamped Daily Leo!
The newest, hottest news will be delivered to you every day, so that you will always be up-to-date with the whatabouts on the Finance and Crypto world!
Don't forget to subscribe to The Daily Leo Newsletter & follow @leofinance for the latest information from the finance world and the cryptoverse.
---

---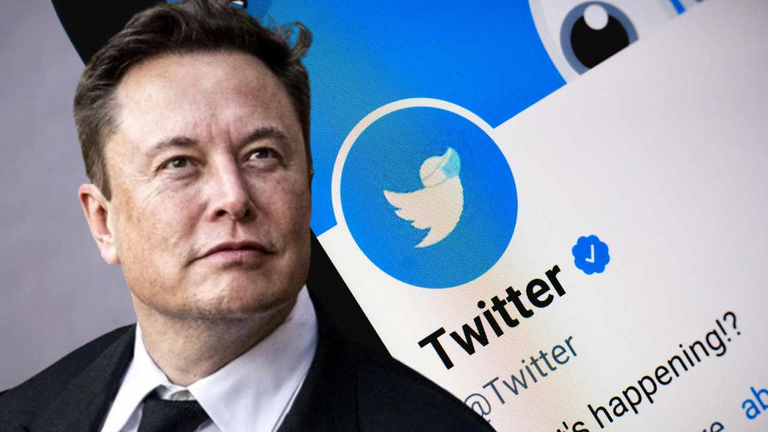 Twitter to become 'Biggest Financial Institution In The World
Billionaire owner and CEO of Twitter, Elon Musk, claimed on Tuesday interview, that his ultimate dream for Twitter which is to transform it into his X everything app is still valid. According to him, "X/Twitter would become the biggest financial institution in the world" where app users can wire money to one another "effortlessly with one click" and earn...
---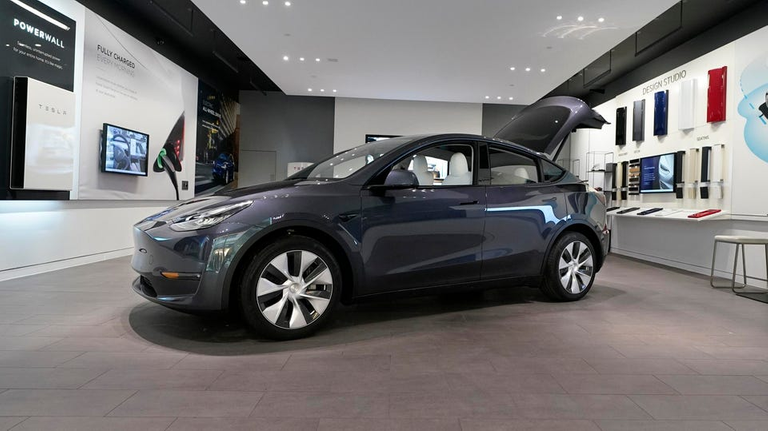 Tesla Probed as Steering Wheels fall off & 362,758 vehicles recalled
Tesla is under investigation by U.S. auto safety regulators over complaints that steering wheels have fallen off new Model Y vehicles during driving, according to a filing Wednesday, the latest probe into Tesla vehicles following an investigation of the automaker's self-driving software that resulted in a mass recall of 362,758 vehicles last month. There are concerns that the company's Full Self-Driving feature could cause crashes. The probe will likely affect...
---

---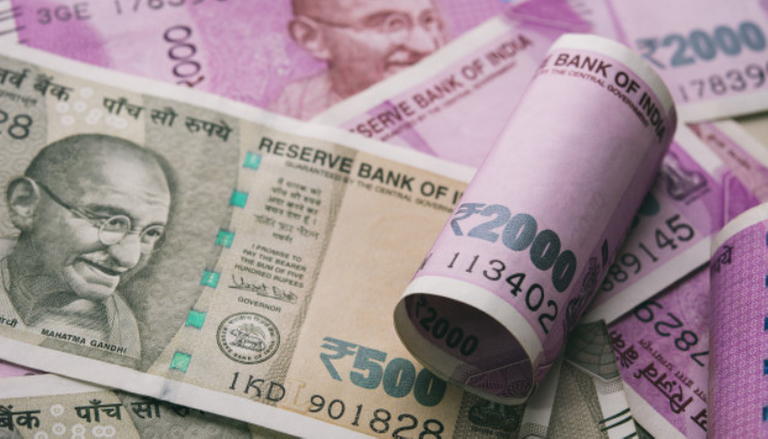 India includes Crypto in Anti-Money Laundering Law
India's Ministry of Finance said on Tuesday that India has added crypto to anti-money laundering rules, making crypto exchanges, non-fungible token (NFT) marketplaces and custody service wallet providers legally responsible for monitoring suspicious financial activities. This means that the businesses will have to register with the Financial Intelligence Unit (FIU) and comply with other mandatory processes under the Prevention of Money Laundering Act (PMLA). This is seen as a headway in...
---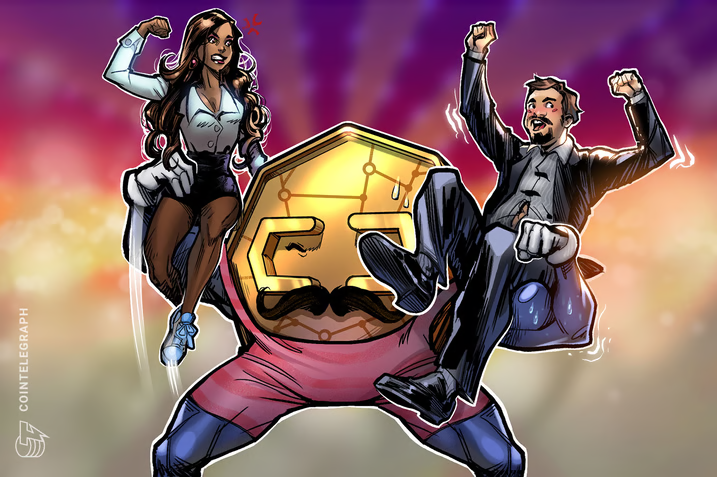 Binance co-founder He Yi harps Women participation in Crypto
In an exclusive interview with Cointelegraph, Binance co-founder and Chief Marketing Officer He Yi explained what women need to do in order to make it in the Web3 space. Women have been entering the space in droves to find financial freedom from traditional systems and help create the future of digital interactions. He Yi also touched on....
---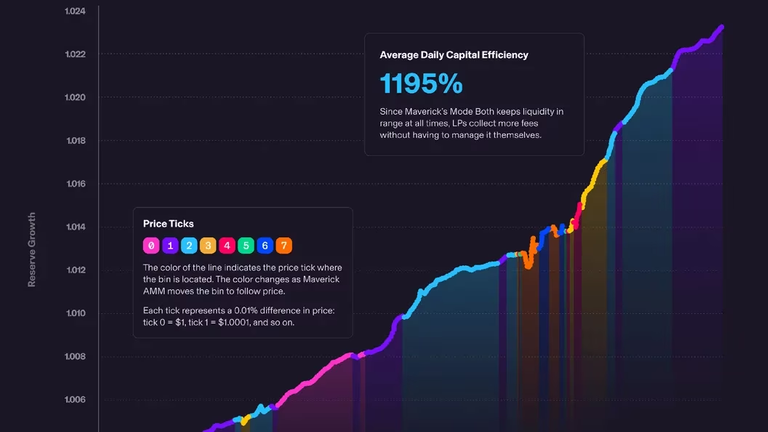 Maverick DeFi Protocol unveils UniSwap Rival DEX on Ethereum
Maverick DeFI protocol is entering an increasingly competitive market of decentralized exchanges as it unveiled a UniSwap rival Decentralized Exchange on Ethereum. Maverick Protocol said its automated market maker algorithm offers investors more customization and the potential to earn greater profits than on top decentralized exchange UniSwap. The protocol is powered by ...
---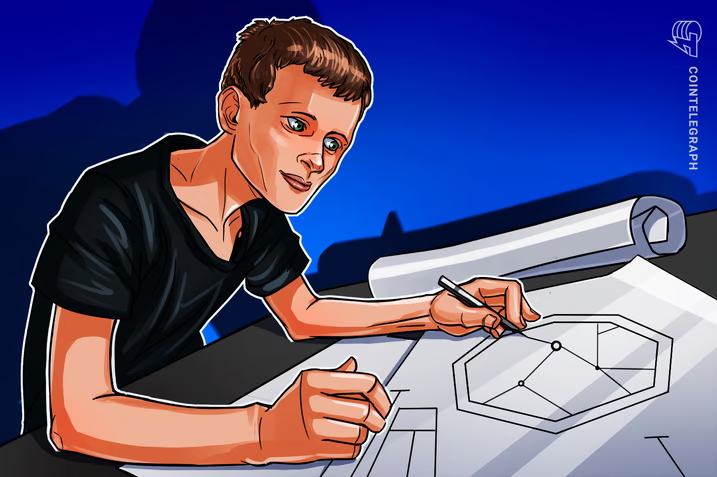 Vitalik Buterin funds Health Institute with Crypto
Vitalik Buterin's philanthropic fund known as Balvi Filantropic Fund has donated 15M USDC to a health institute in San Diego. This is to enable the Airborne Institute to study the transmission of airborne diseases such as COVID-19. This was covered in a March 7 announcement from the University of California San Diego (UCSD), acknowledging the receipt of the 15 million USD Coin donation. The donation...
---

---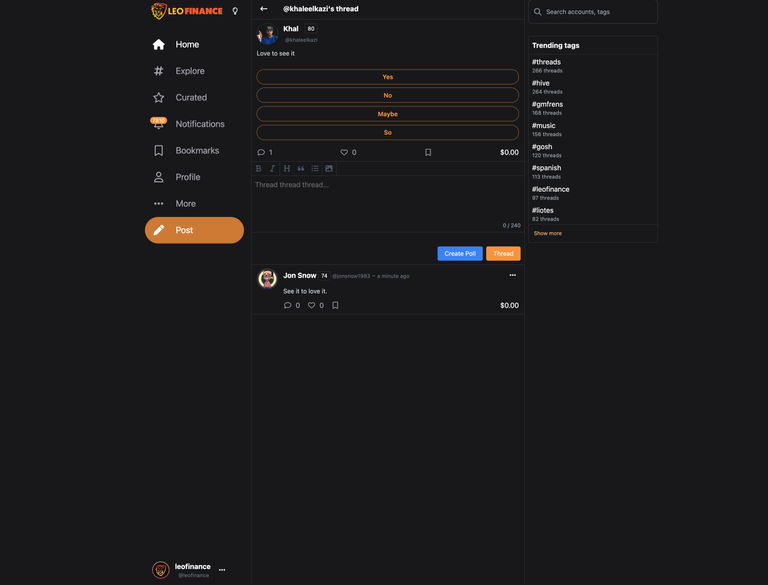 Decentralized Voting now live on LeoThreads
Decentralized voting is now possible on LeoThreads after yesterday's update of the new LeoFinance UI codes to feature polls. Any Hive user can now set up a poll on https://alpha.leofinance.io. They work very similarly to our Web2 Polls (particularly, Twitter) on the frontend, but it is fully decentralized, autonomous, scalable, fast, immutable and tamper-proof. This development is...
---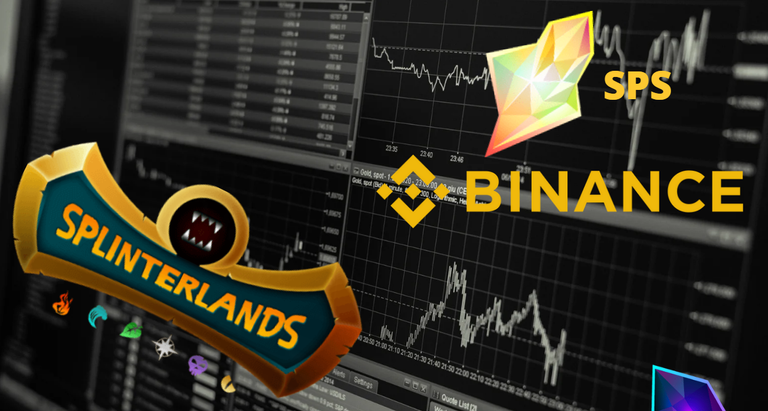 Splinterlands to list Splintershards (SPS) on Binance Exchange
Eight months after the successful listing of Splintershards (SPS) on Huobi, Splinterlands is making plans to have its governance token, SPS also listed on Binance which is the worlds biggest altcoin crypto exchange in the world by volume. This was one of the key mentions in the last Splinterlands Townhall meeting and AMA which held on Tuesday. The team has set aside 30 million SPS tokens to facilitate the listing. The successful listing of SPS on Binance will...
---
LeoFinance is a blockchain-based social media platform for Crypto & Finance content creators. Our tokenized app allows users and creators to engage and share content on the blockchain while earning cryptocurrency rewards.
Subscribe to The Daily Leo and start being up to date with the crypto & finance world!
This edition of The Daily Leo was published by Creativevoice on Leo Finance, read the original article here.
---
Posted Using LeoFinance Beta
---
---