Eng/Tr // A Sweet Day / Tatlı Bir Gün
Hi Everyone 🙋‍♀️
Last week, we wanted to go out and visit with my nephew and we stopped at the statue, which is the center of the city. A lively and lively street, I feel different when I come here. Past days, experiences, colors make me feel alive 🥰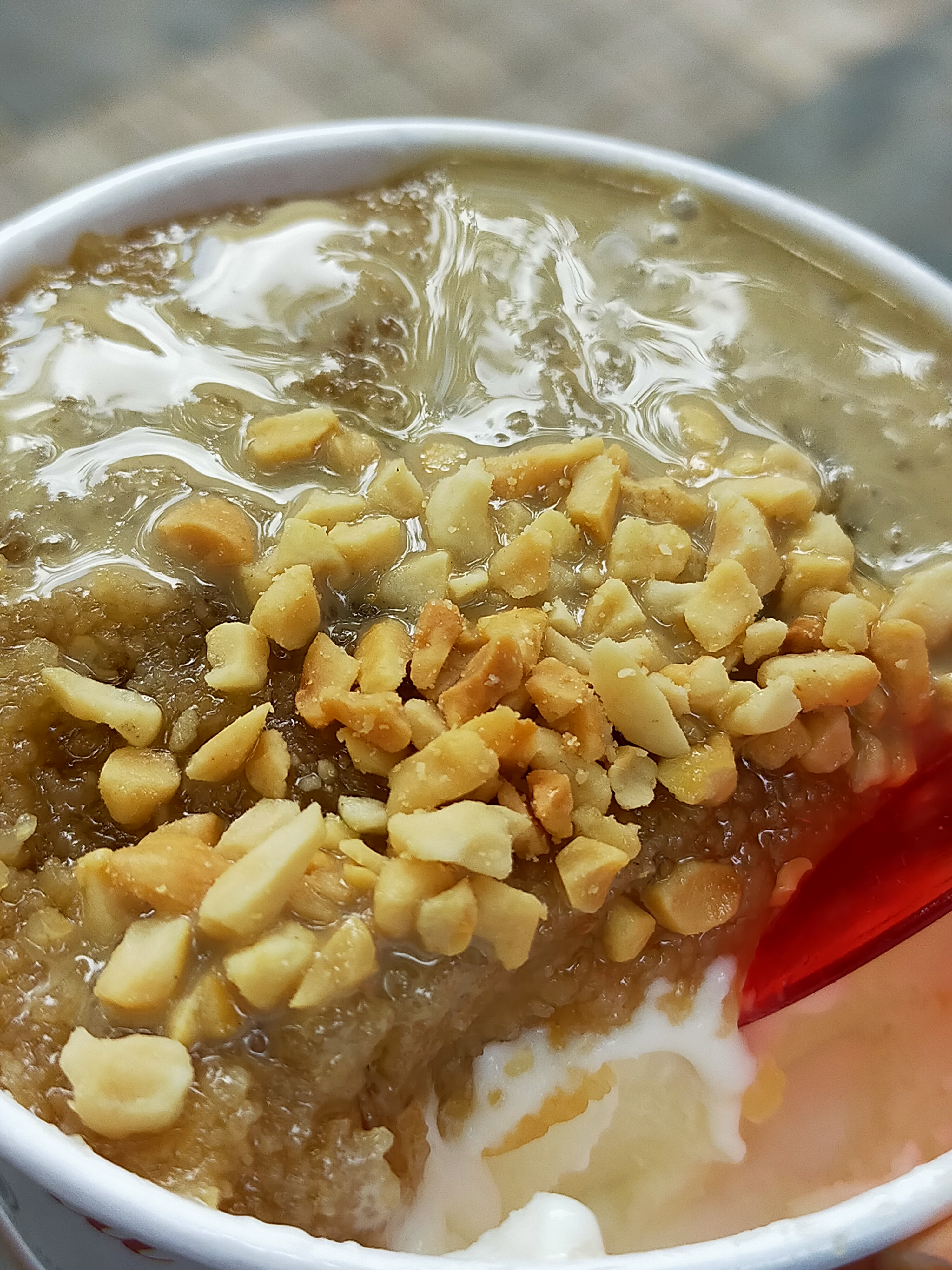 Bursa has grown towards the west, it is very different compared to the past and its population has increased. Nilüfer district has become a center of attraction, it is a district where everyone wants to live, especially young people flock to it with its various sightseeing and entertainment venues, but if you ask me, my first eye Sculpture is still the heart and center of the city. In our time, this was the only place where various cafes were located.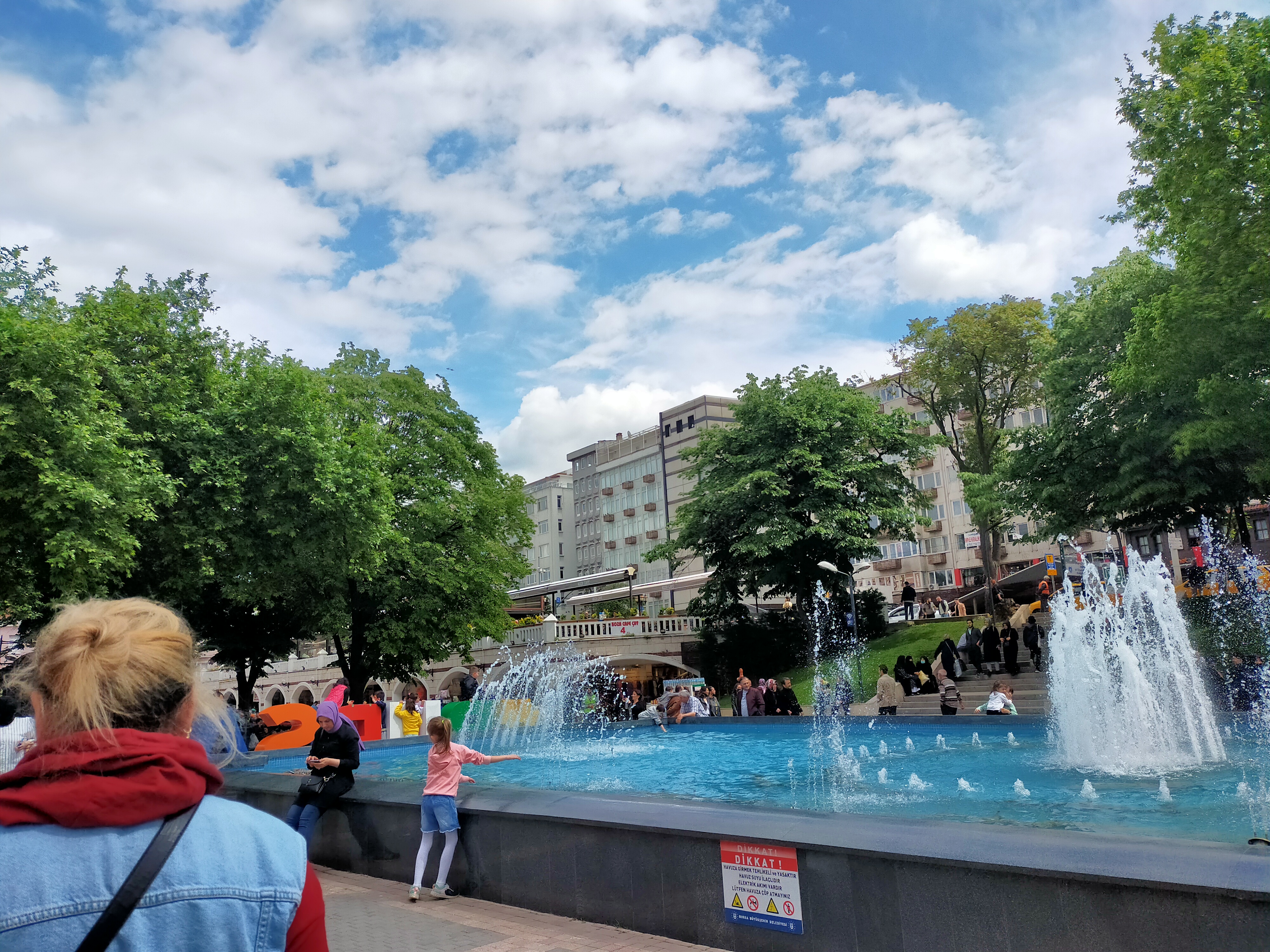 As my nephew said, let's go out, we breathed in the statue. That boy I am more than him🙃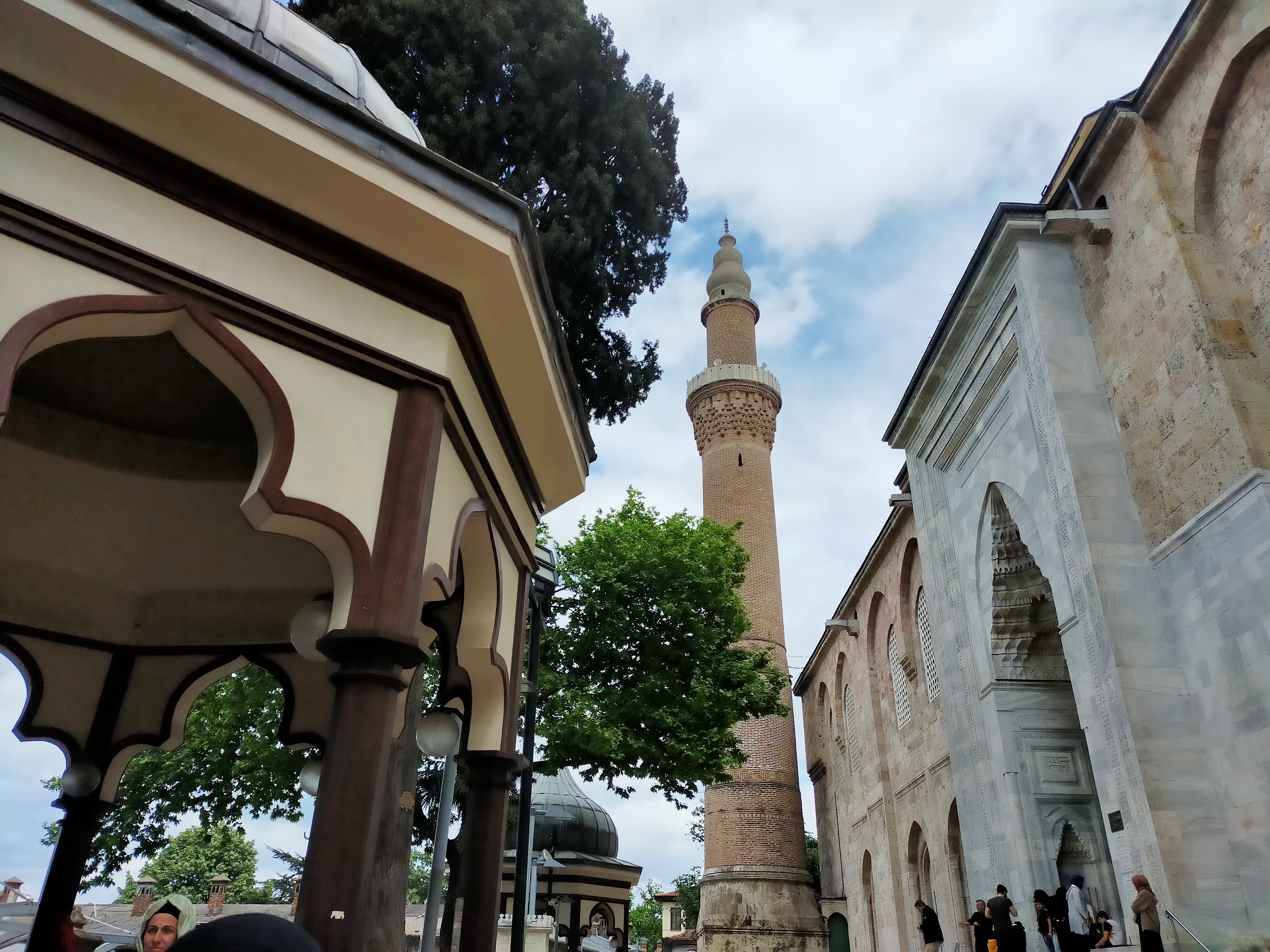 We started the tour in front of the Great Mosque from the Sculpture, the large pool and fountains in front of the mosque were crowded, there were many people enjoying bagel tea, smoking cigarettes, sitting on the benches to take a breather, and the photographer who is always by the pool taking pictures for those who want to take a "photo snapshot" souvenir photo. It used to be a lot in Kulturpark. Technology was not that advanced, years when everyone had a souvenir photo taken when we didn't have phones that took photos like this.. It would be a lie if I say that it's not surprising to see they exist today. On the other hand, those who read my posts know that my soul smells of mothballs, I'm in love with the past. ♥️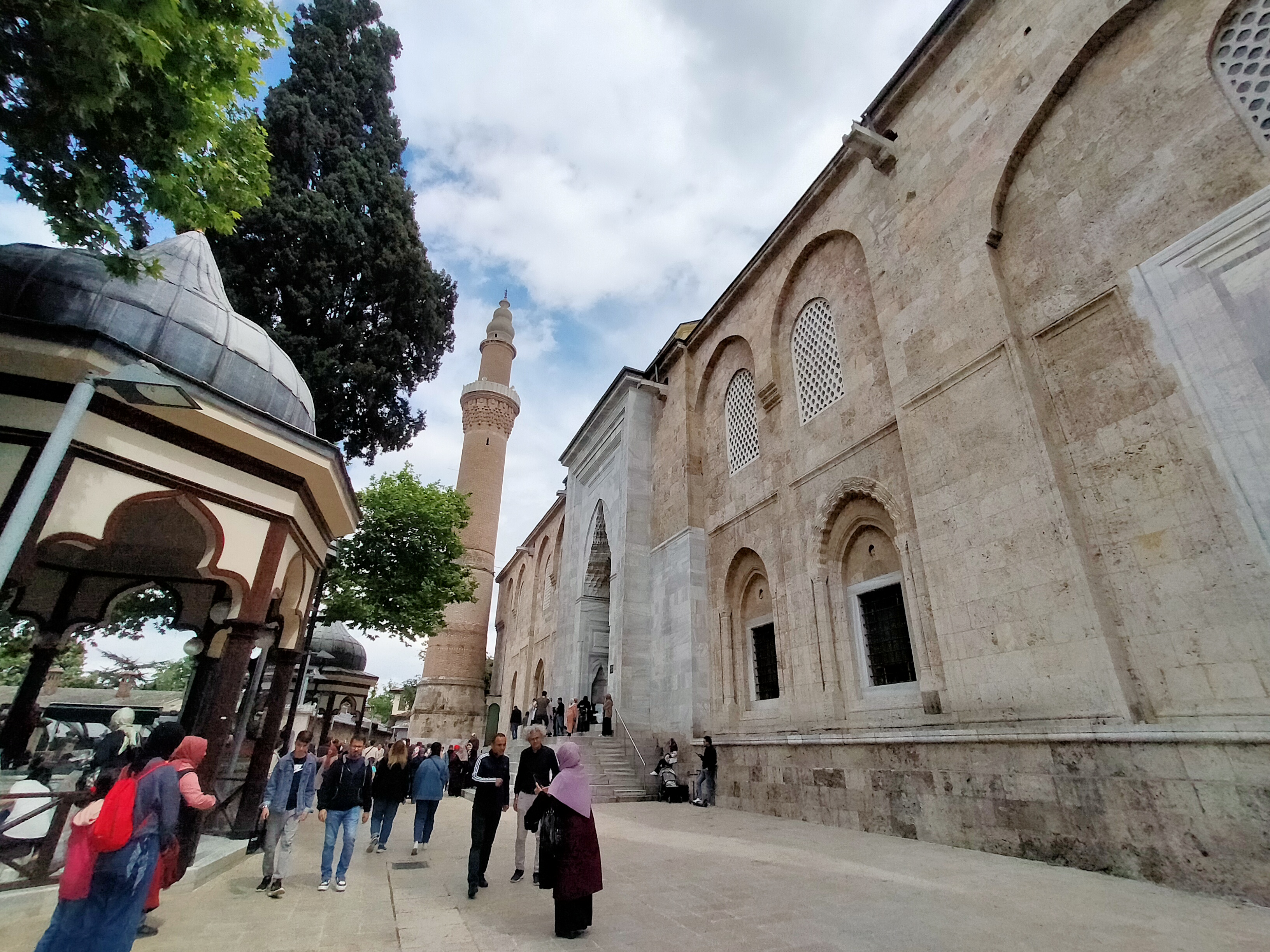 After the pool, we toured the silver side of the great mosque and there was a tour around the mosque, there were groups coming to visit the great mosque. Since bursa is a historical city, it is an ordinary sight for us to see buses and tourists in front of the great mosque in summer.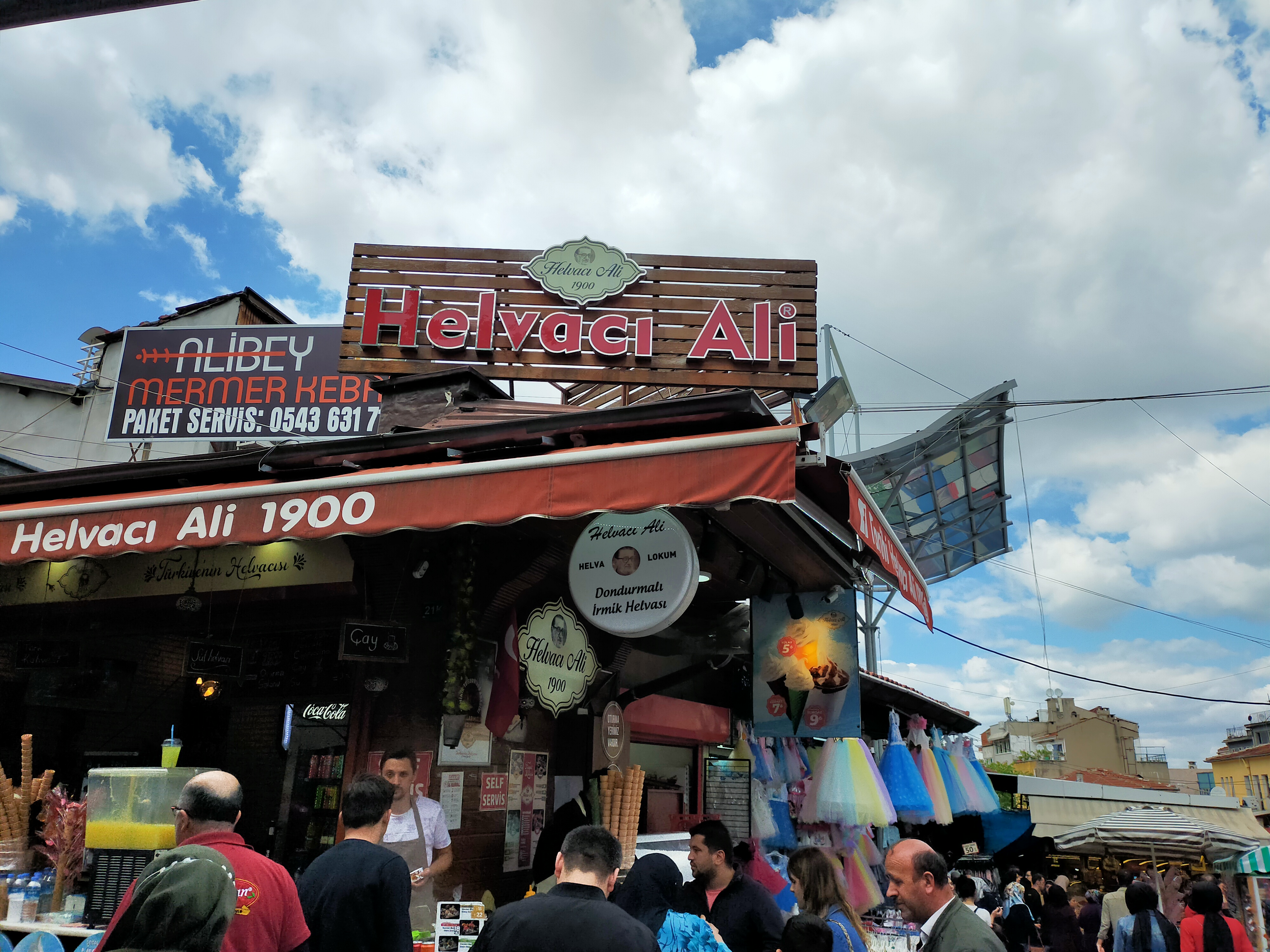 And of course, we lost energy by traveling so much, we had to make up for it. We ordered semolina halvah with ice cream, tahini and hazelnut from the famous Helvacı Ali 😋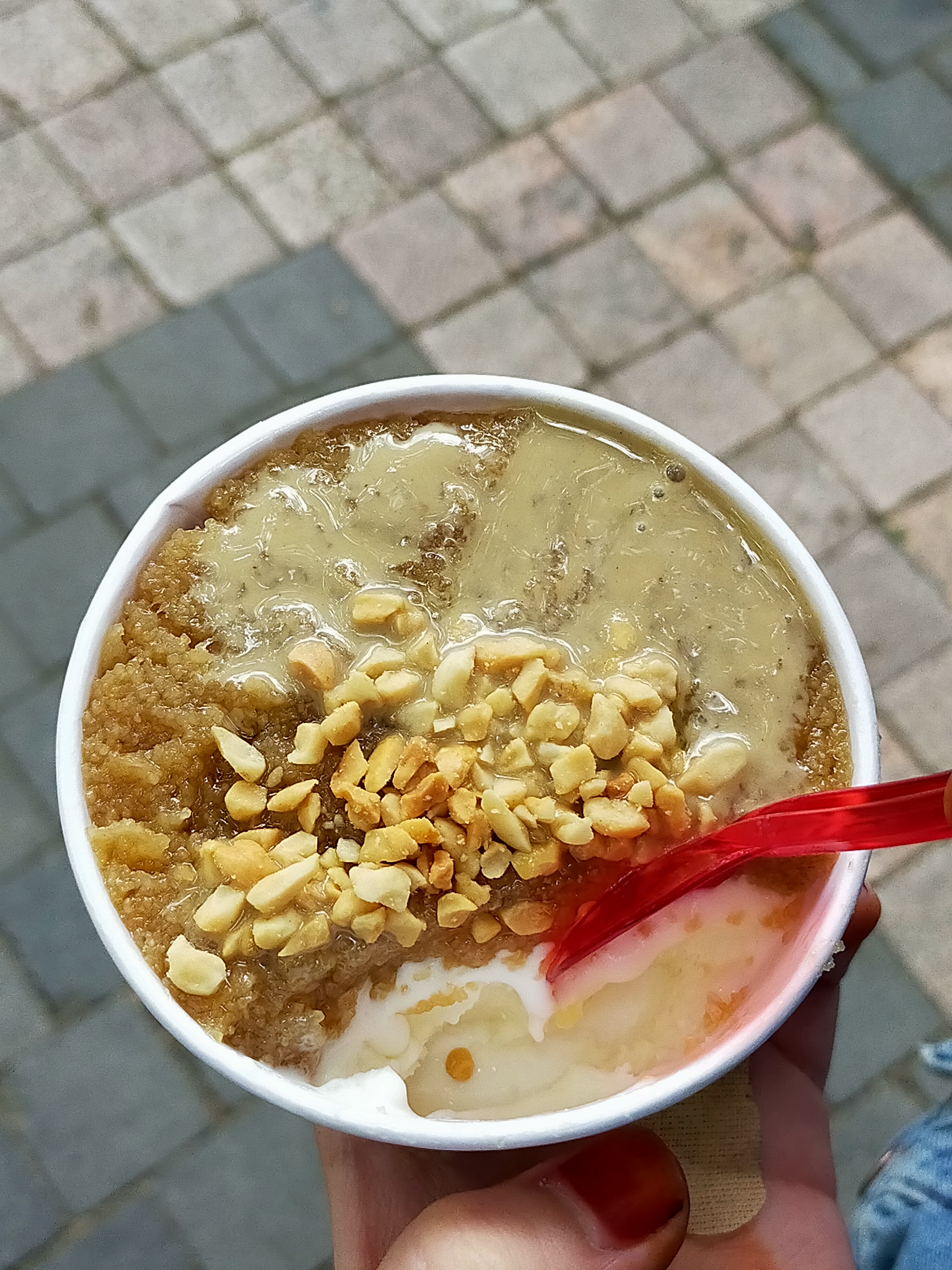 It would not be possible to return home without eating this dessert that my niece and I love so much.
Again, we had a joyful day that our souls and stomachs were full, I hope we will have many more beautiful days like this 🥰
May Miracles Be With Us🪄
UzerCanan☘️
---
---
Tr
Herkese Merhaba🙋‍♀️
Geçen haftalarda yeğenimle beraber biraz dışarı çıkalım gezelim istedik ve soluğu şehrin merkezi olan heykelde aldık. Canlı cıvıl cıvıl bir cadde buraya geldiğim zaman kendimi farklı hissediyorum geçmişteki günler, yaşanmışlıklar renkler bana yaşadığımı hissettiriyor🥰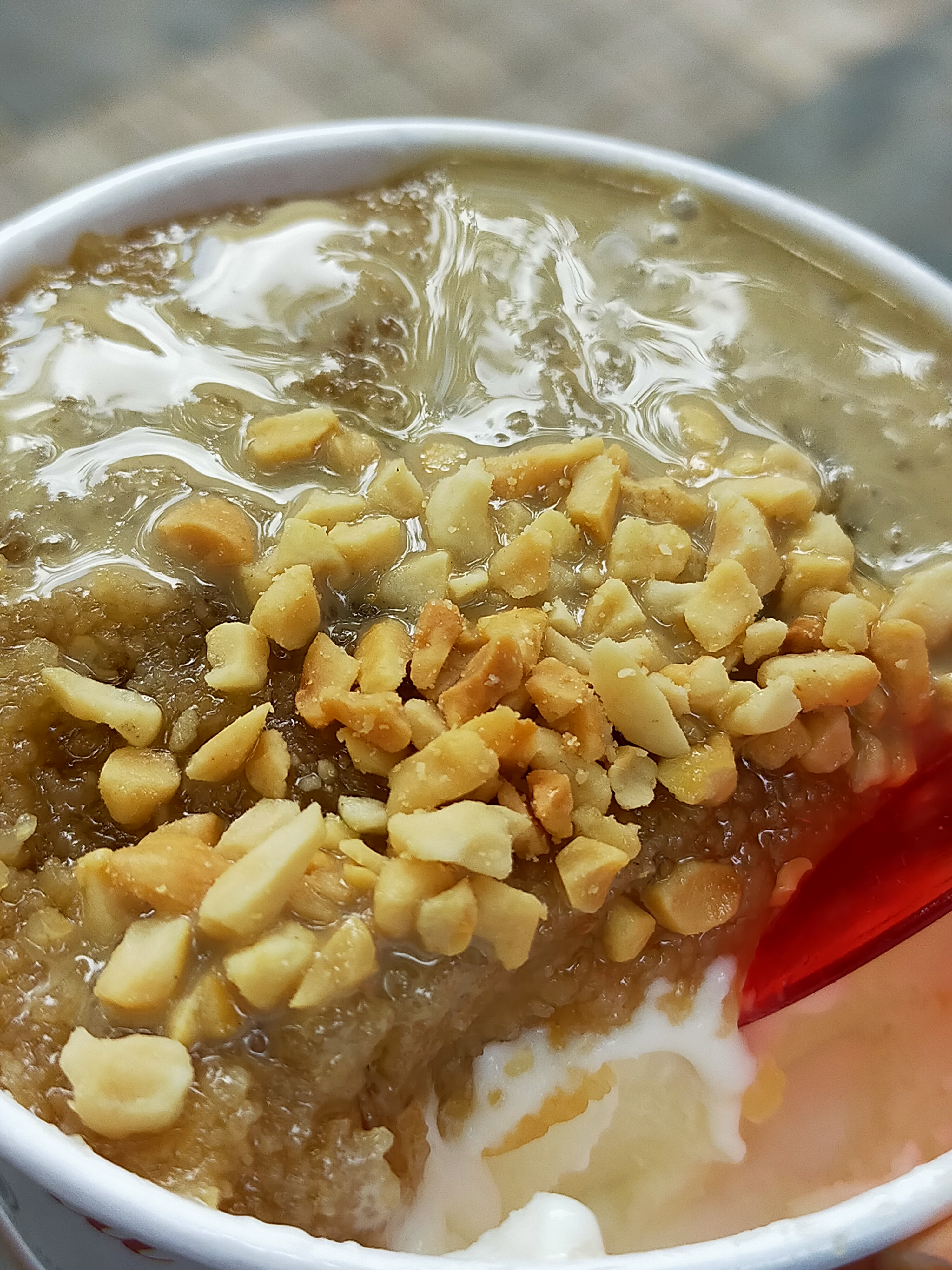 Bursa batıya doğru büyüme gösterdi eskiye nazaran çok farklı ve nüfusu arttı. Nilüfer ilçesi cazibe merkezi haline geldi, çeşit çeşit gezme ve eğlence yerleri ile herkesin özellikle gençlerin akın akın geldiği yaşamak istediği bir semt ama bana soracak olursanız benim ilk göz ağrım Heykel şehrin halen kalbi, merkezi. Bizim zamanımızda çeşitli cafelerin yer aldığı tek yerdi burasıydı.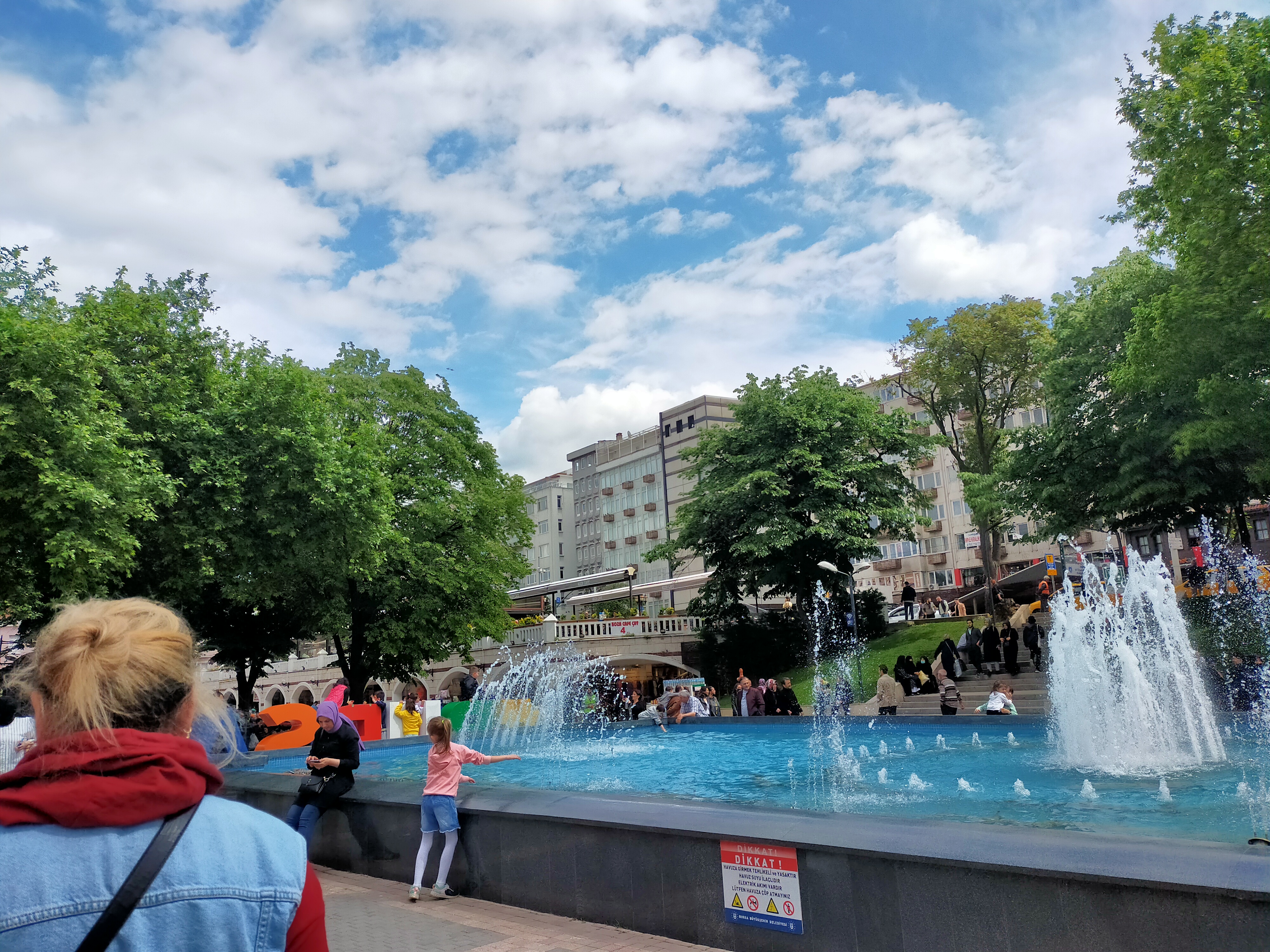 Yeğenim dışarı çıkalım dediği gibi soluğu heykelde aldık. O çocuk ben ondan daha çok çoğum🙃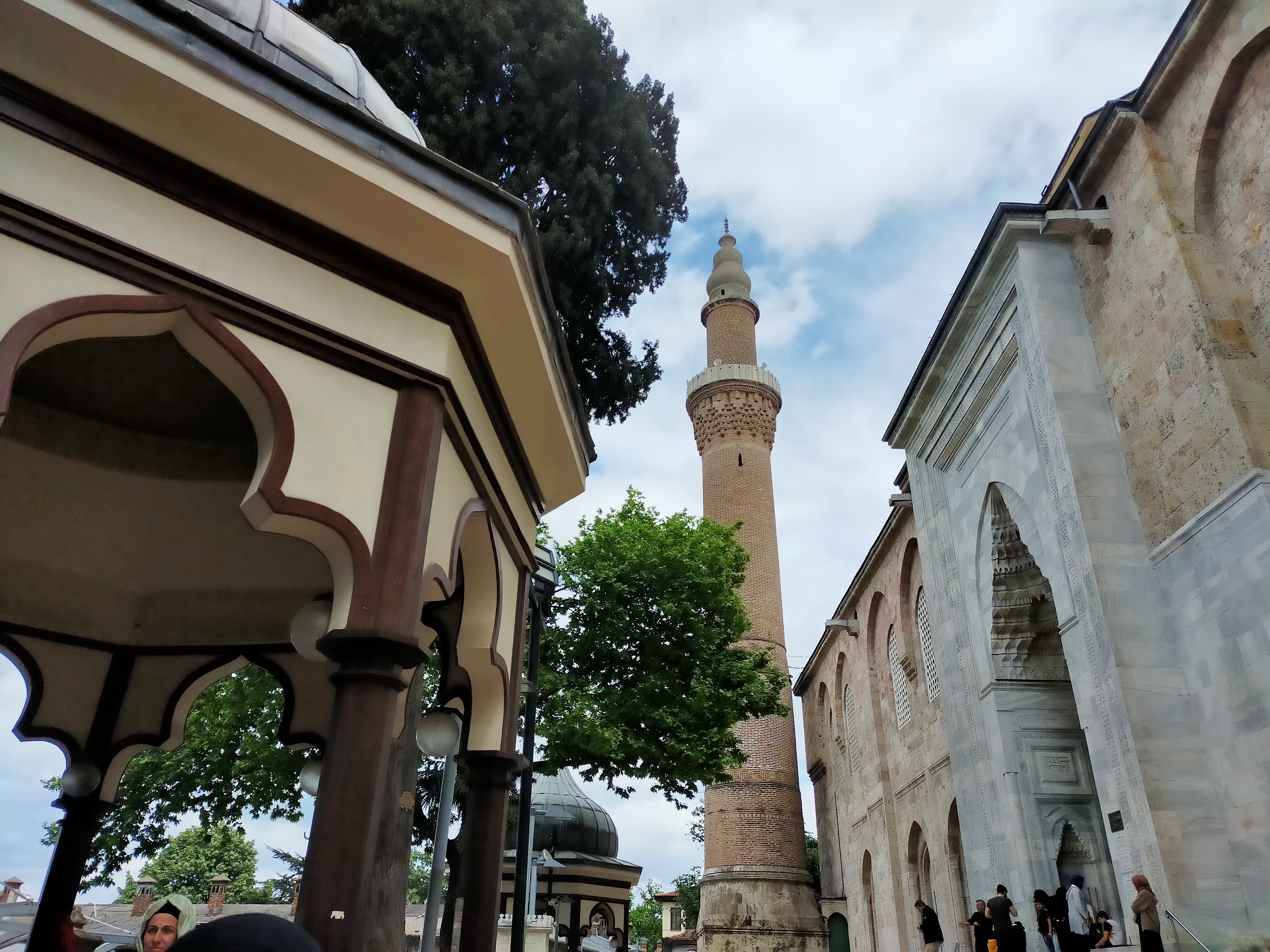 Gezmeye Heykelden Ulucaminin önünden başladık caminin önündeki büyük havuz ve fıskiyelerin etrafı kalabalıktı, simit çay keyfi yapan, sigarasını içen, banklarda soluklanmak için oturan birçok insan vardı ve herdaim havuzun başında olan "foto şipşak" hatıra fotoğrafı çektirmek isteyenler için fotoğraf çeken fotoğrafçı. Eskiden Kültürparkta çok olurdu. Teknoloji bu kadar gelişmemiş, elimizde böyle fotoğraf çeken telefonların olmadıgı zamanlarda herkesin hatıra fotoğrafı çektirdiği yıllar.. Günümüzde var olduklarini görmek şaşırtmıyor dersem yalan olur.Bir yandan da hoşuma gidiyor paylasimlarimi okuyanlar bilirler ruhum naftalin kokar benim eskiye aşığım. ♥️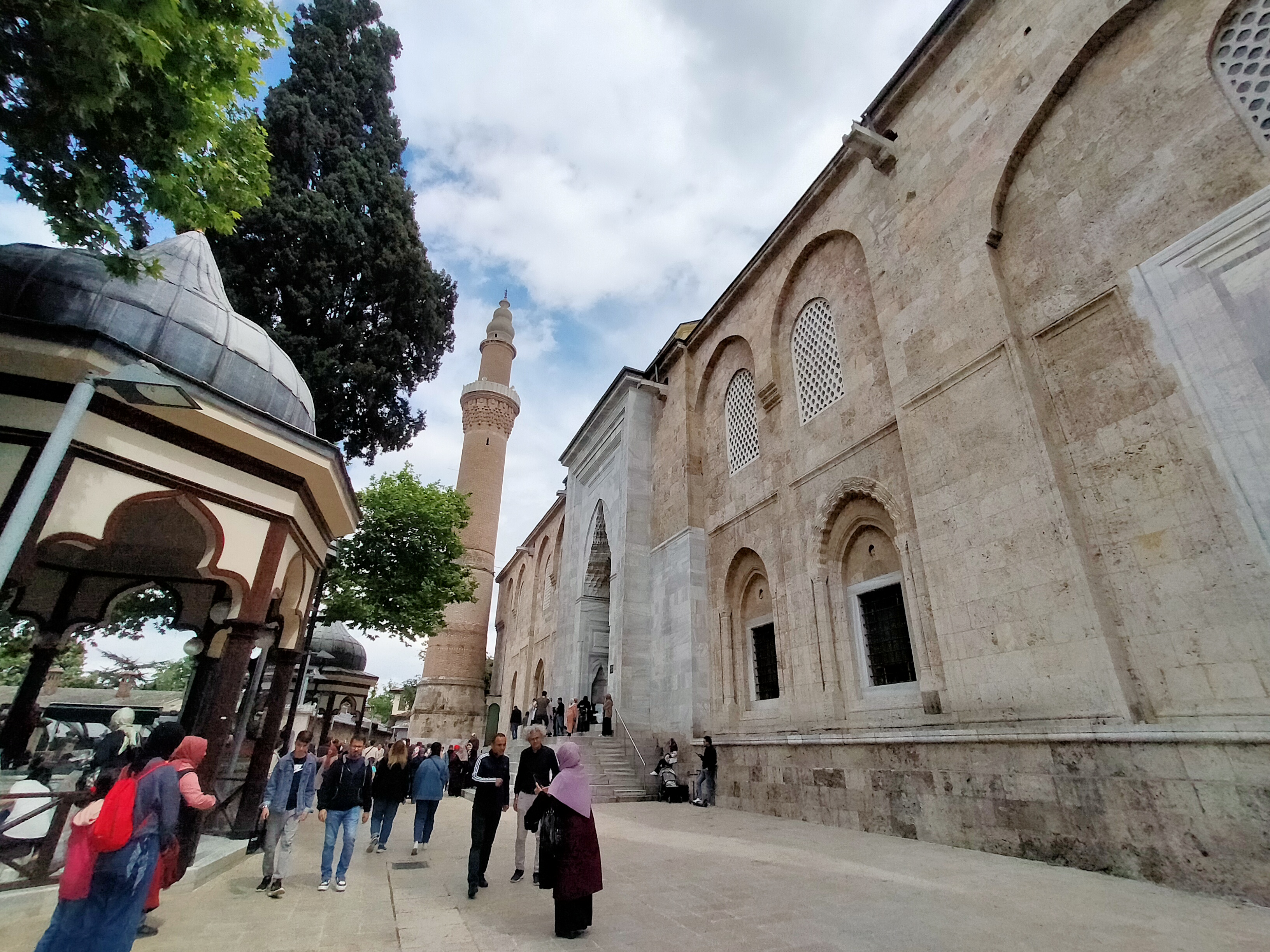 Havuzdan sonra ulucaminin gumusculer tarafını gezdik ve caminin etrafında bir tur artık, ulucamiyi ziyarete gelen kafileler vardı bursa tarihi bir şehir olduğu için yaz aylarında ulucami önünde sırayla otobüsler ve turistleri görmek bizler için sıradan bir görüntü.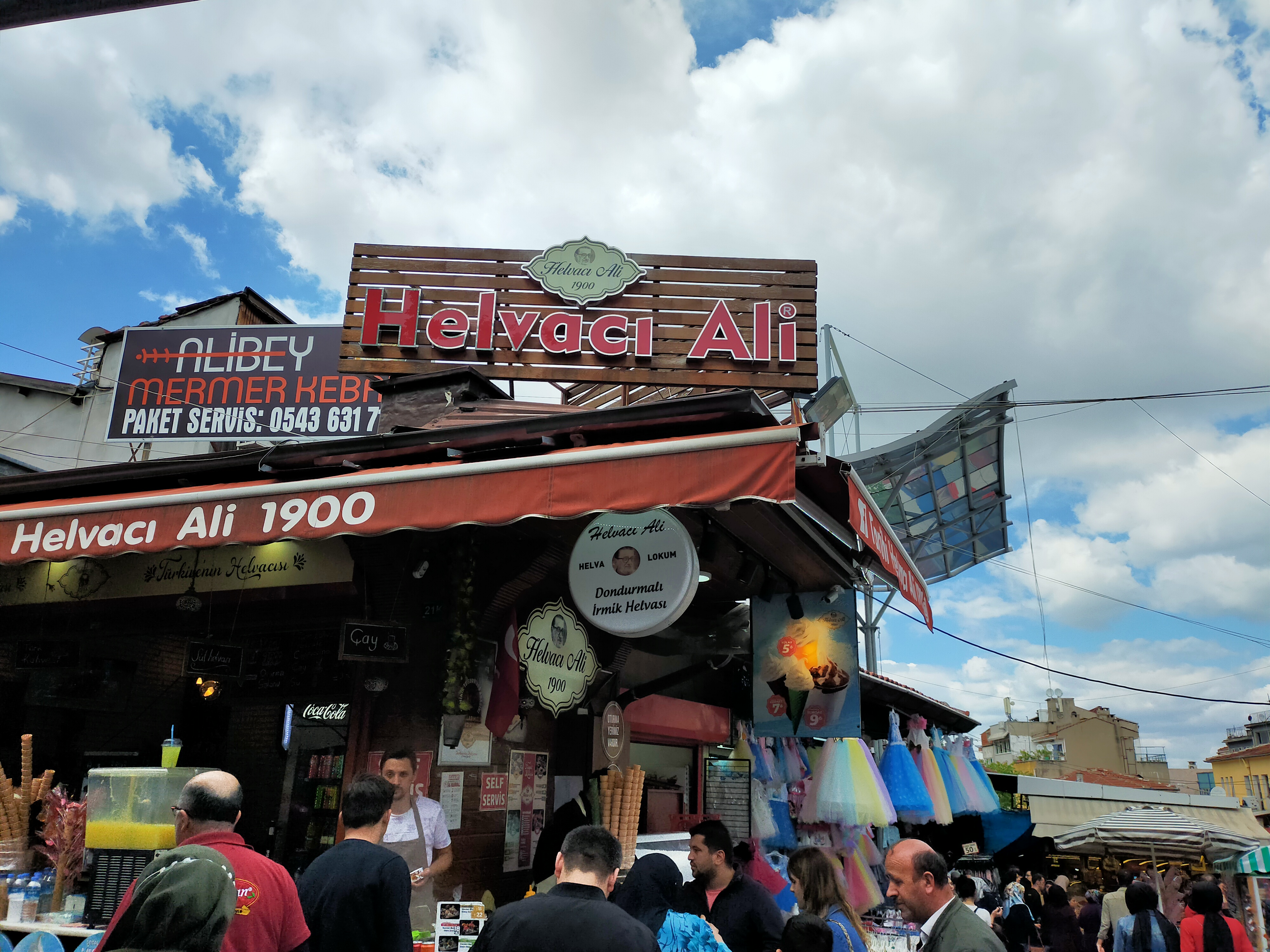 Ve tabi bu kadar gezmekle enerji kaybettik bunu telafi etmemiz gerekiyordu meşhur Helvacı Ali den dondurmalı tahinli fındıklı irmik helvası kendimize ısmarladık 😋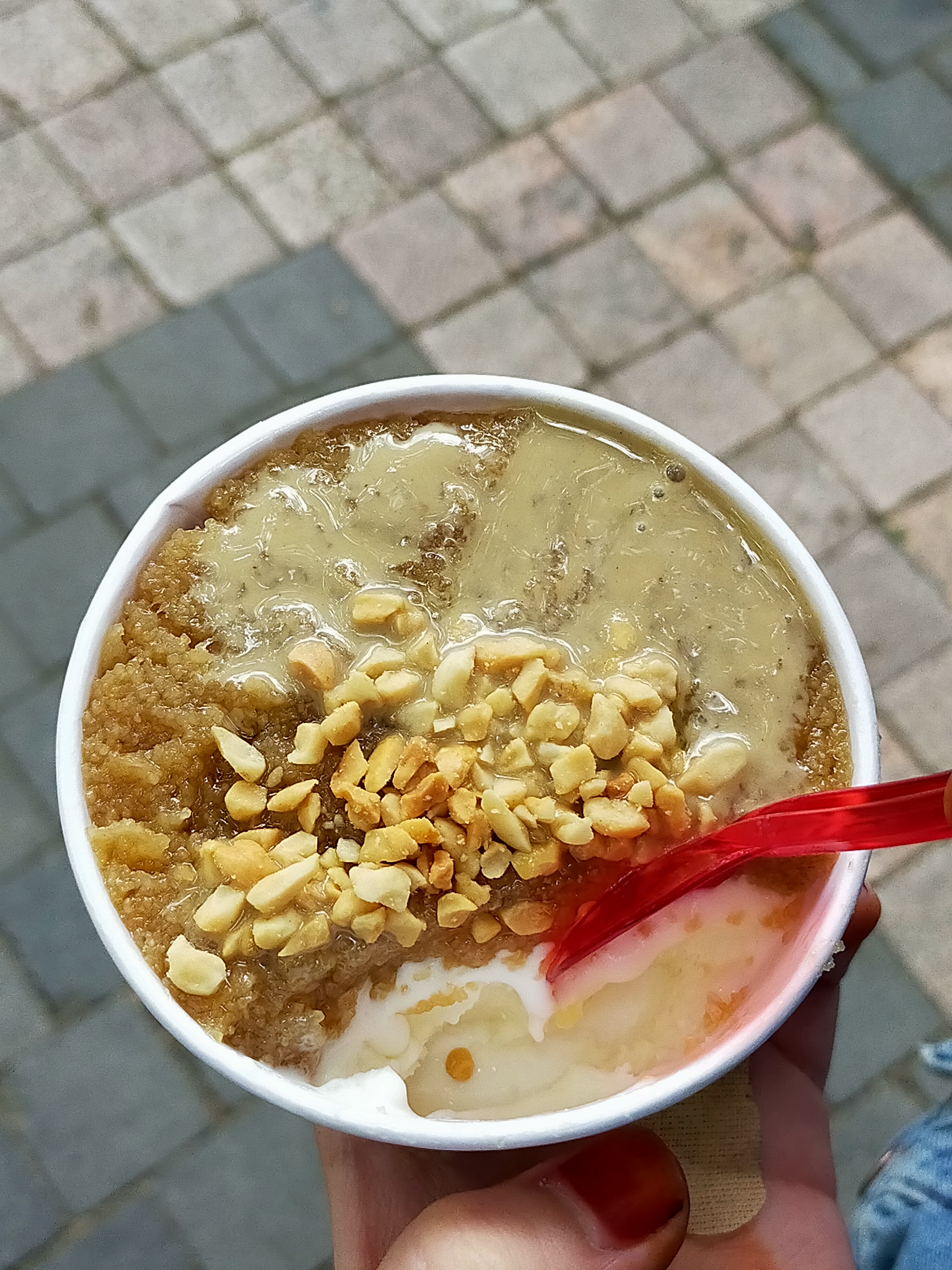 Yeğenimin ve benim çok sevdiğimiz bu tatlıyı buraya kadar gelmişken yemeden eve dönmek olmazdı.
Yine ruhumuzun ve midemizin doyduğu neşeli bir gün geçirdik, daha nice böyle güzel günlere cümlemize bize insallah 🥰
Mucizeler Bizlerle Olsun🪄
UzerCanan☘️
---
---