SHOOT SERIES 💜
HELLO EVERYONE 💜
So, a couple of weeks ago, I had a shoot and It was a portfolio shoot, and the lensman was recommended by a well-known makeup artist.
I couldn't sleep last week because it was such a hectic week.The shoot location was about 1 hour and 50 minutes away from my hometown and to be honest, I just wanted to skip this, but I didn't want to miss out on any opportunities. It's hard!!!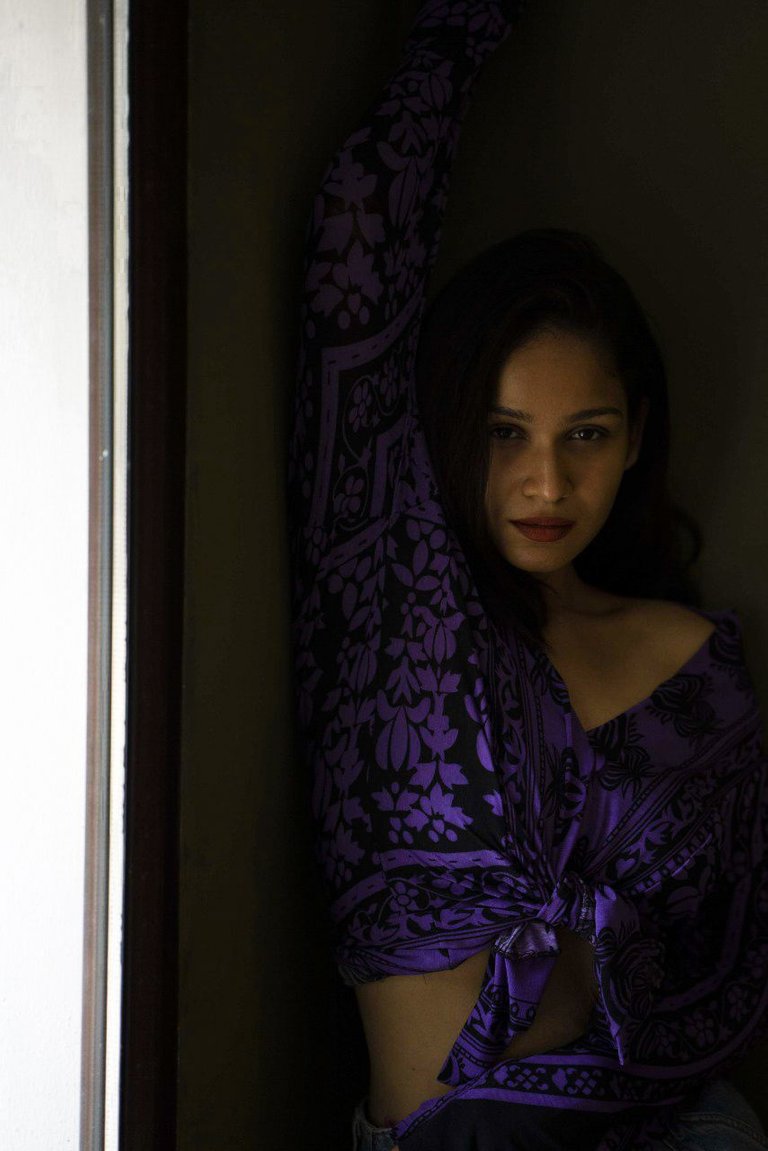 So, no additional lighting was used in this photograph. The wall background was a slimy green, and there was a large glass window that let in natural light. That's why half of my face is exposed to light and the other half isn't. To be honest, I'm not a master in photography😅; I just like to pose under certain lights, which includes natural light. More than just explaining a photograph, I learn how to pose in front of the camera and make sure to take advantage of my surroundings.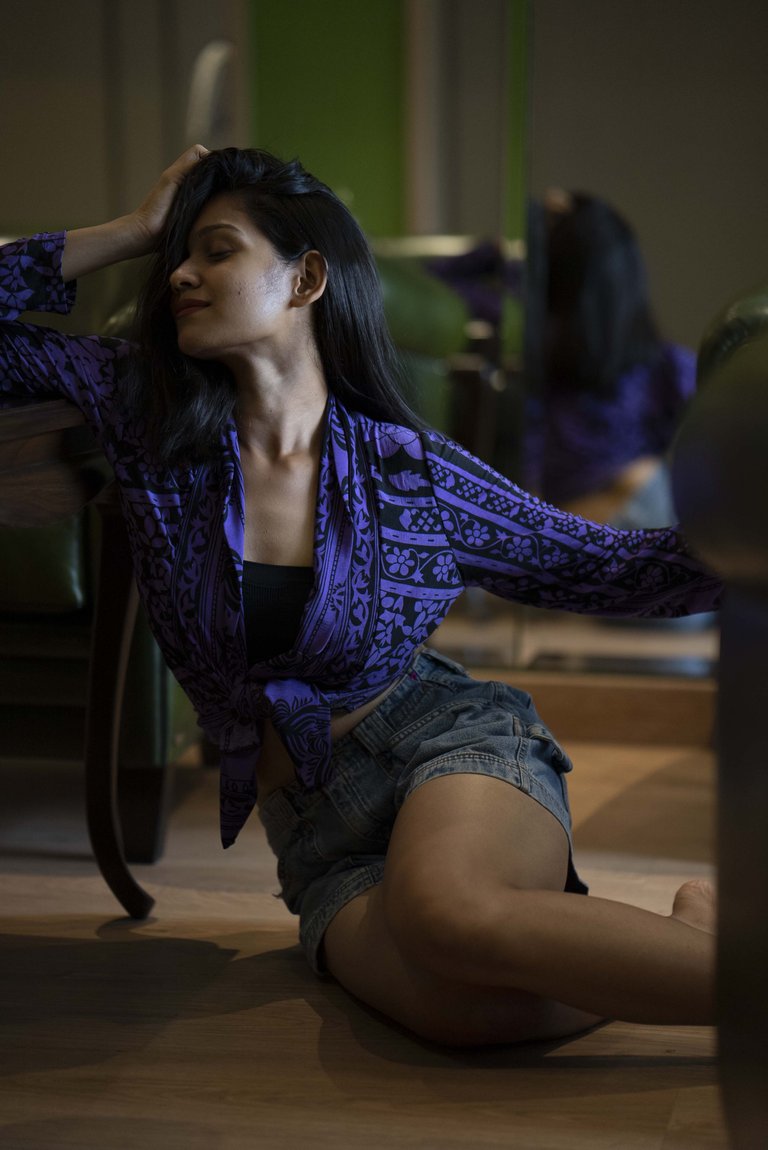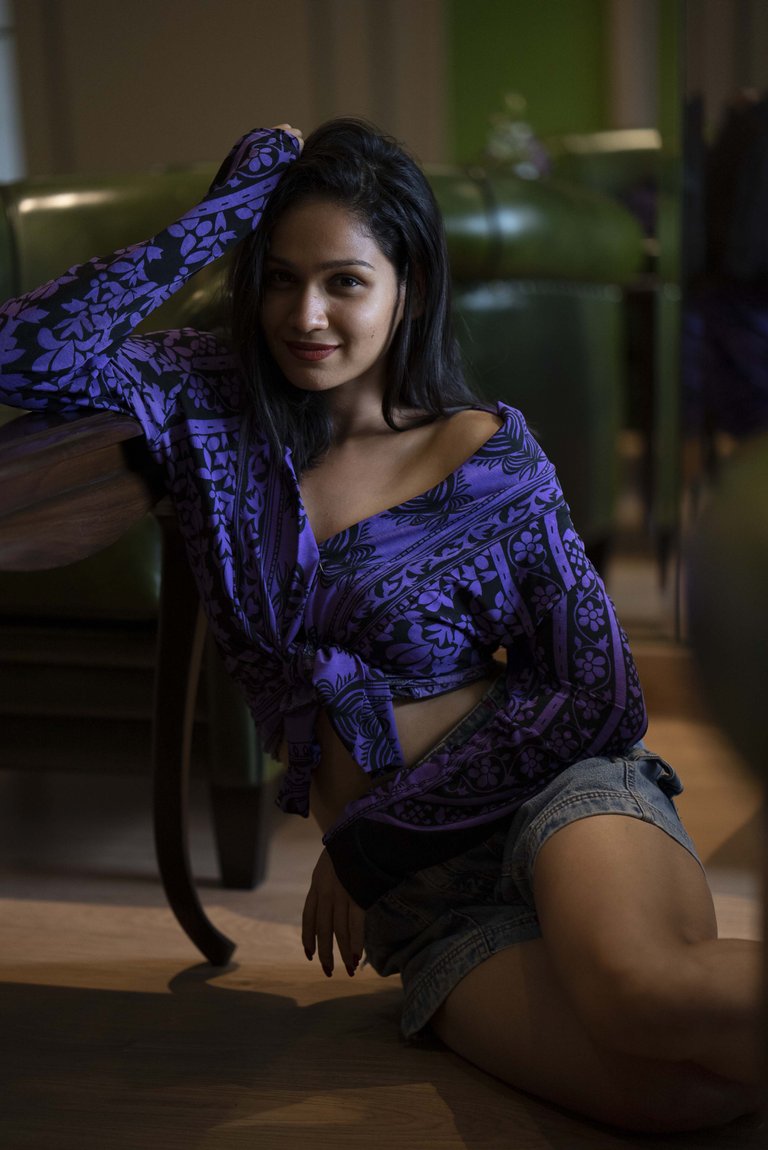 This shot was taken at one of the cafes (I forgot the name), and all I can say is that they had a wonderful interior. As it wasn't crowded, I sat on the floor and thought of doing this pose.🥶
The following photos are my favourites, and please disregard the dark circles under my eyes😅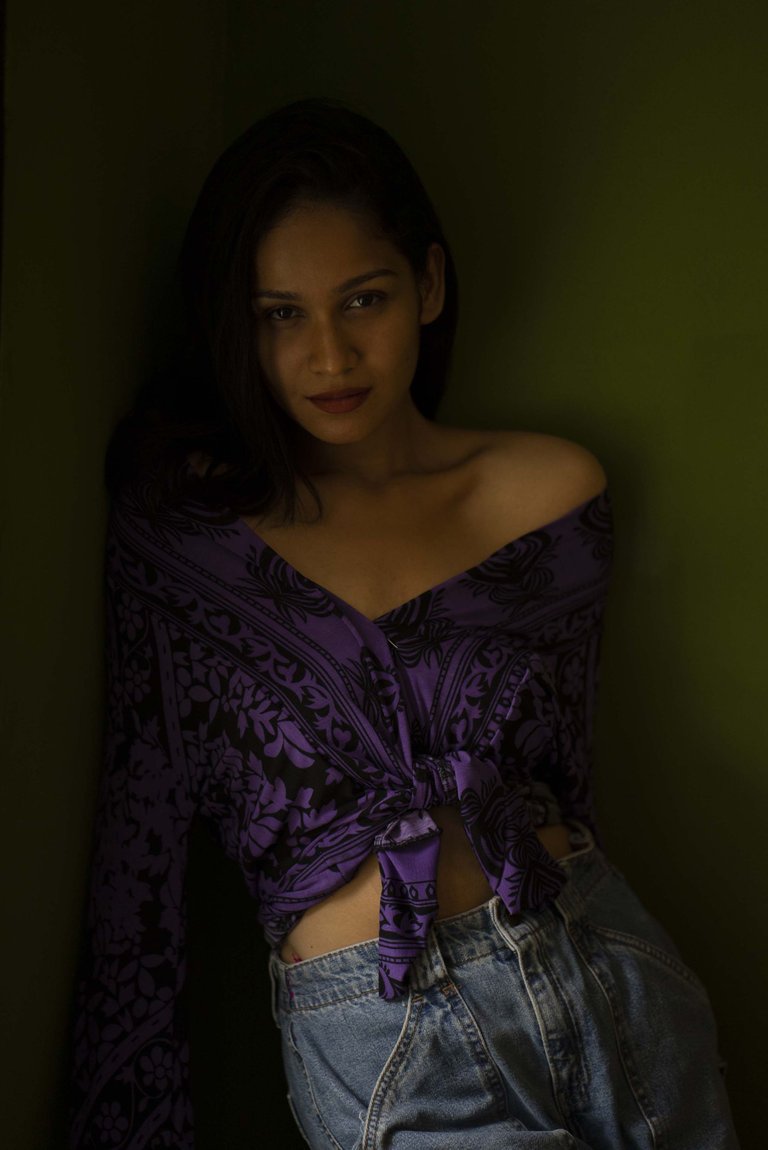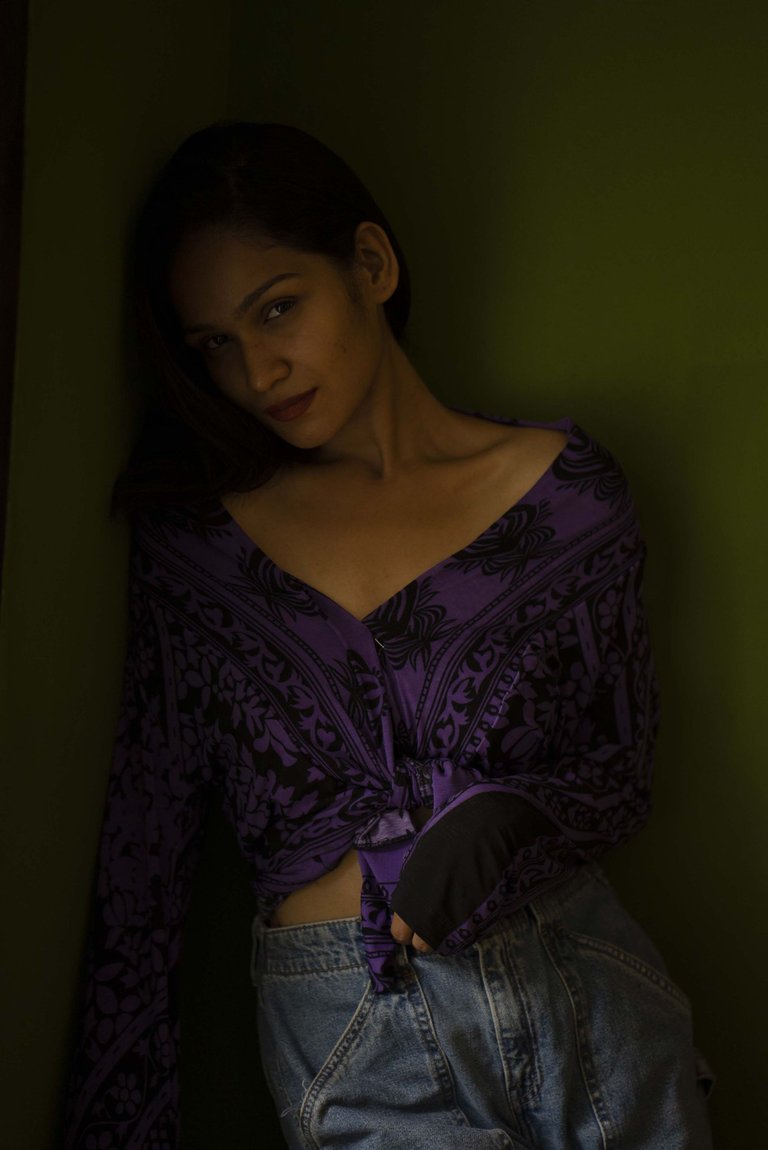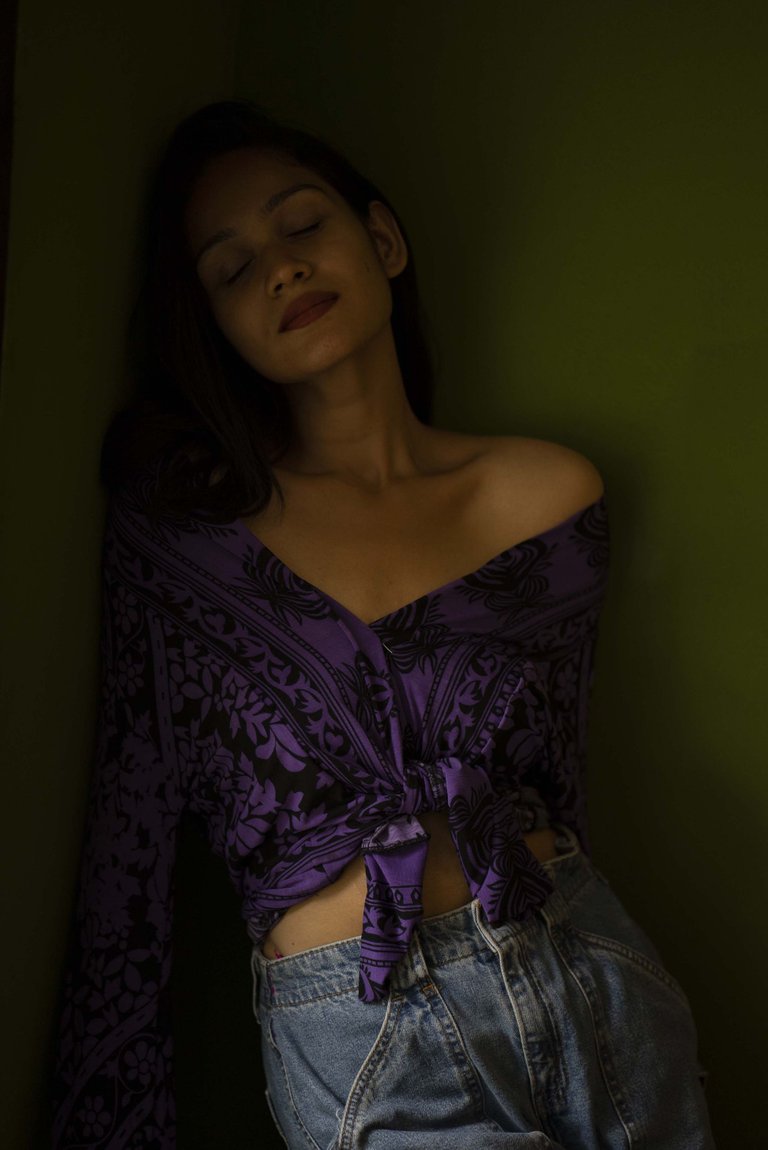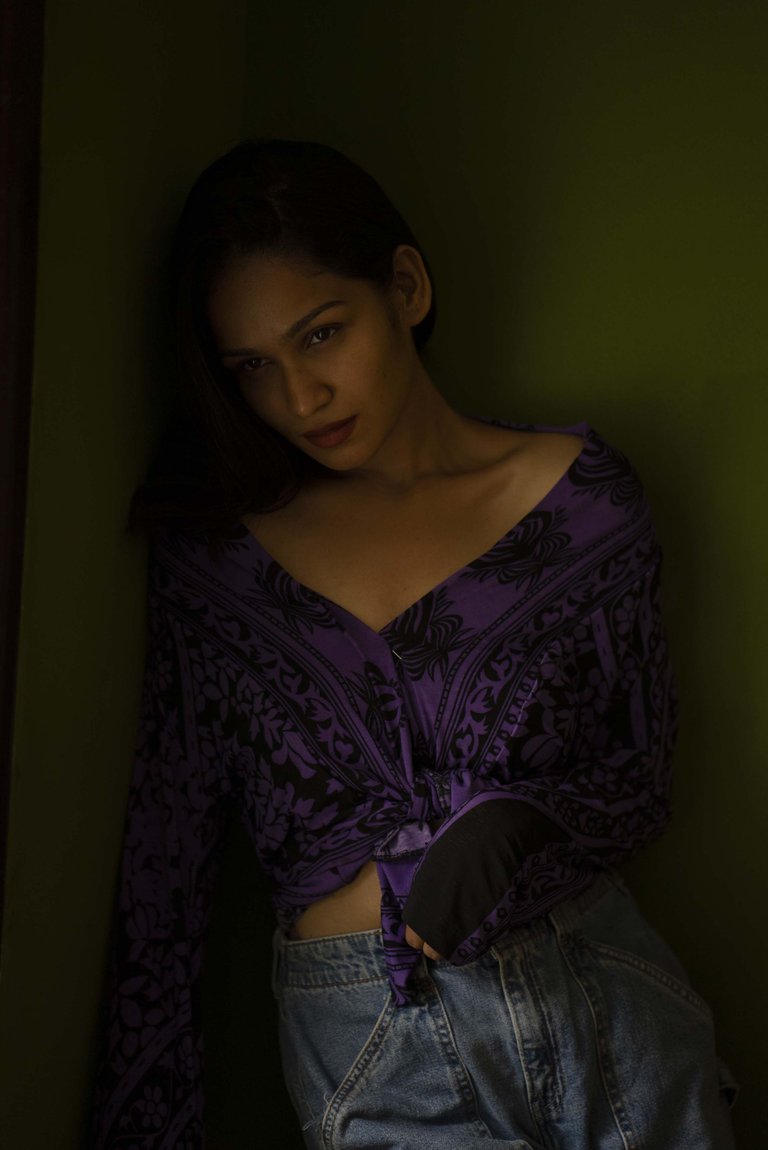 Displaying my sharp jawline 😛🤣
When I showed this photo to my brother, he simply stated that I resembled a reptile🐍😑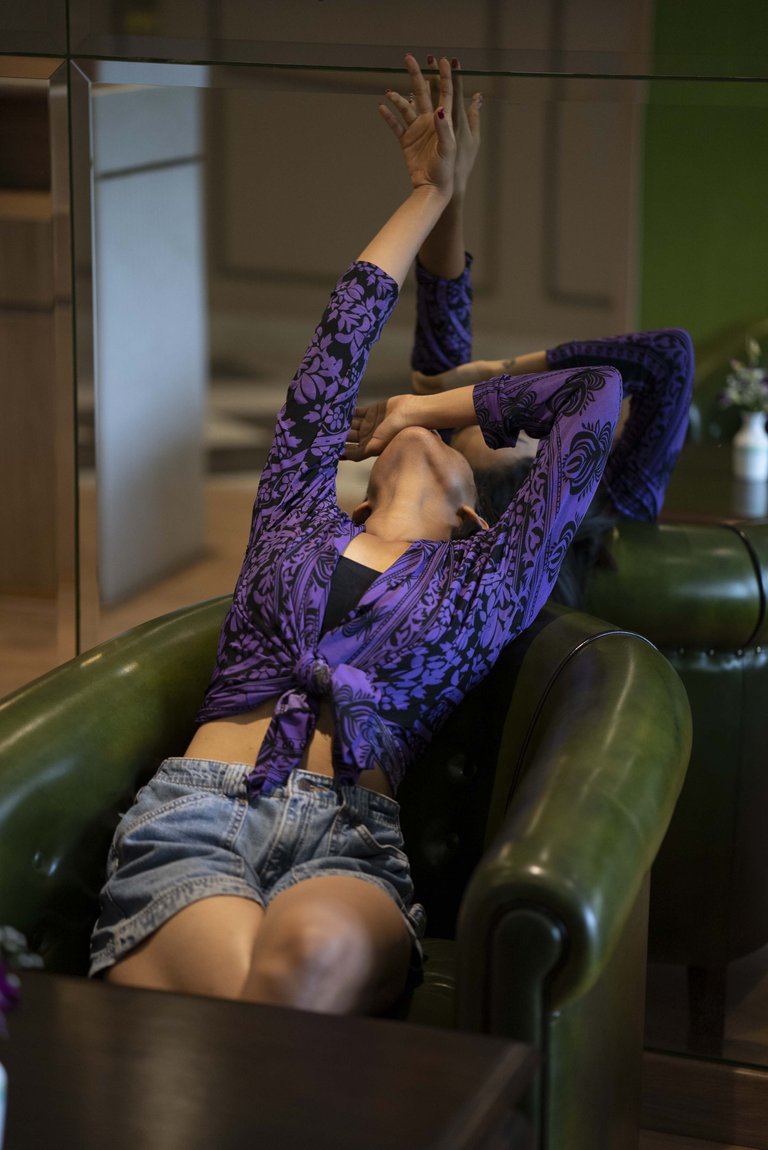 Here are some more shots, I hope you guys like it💜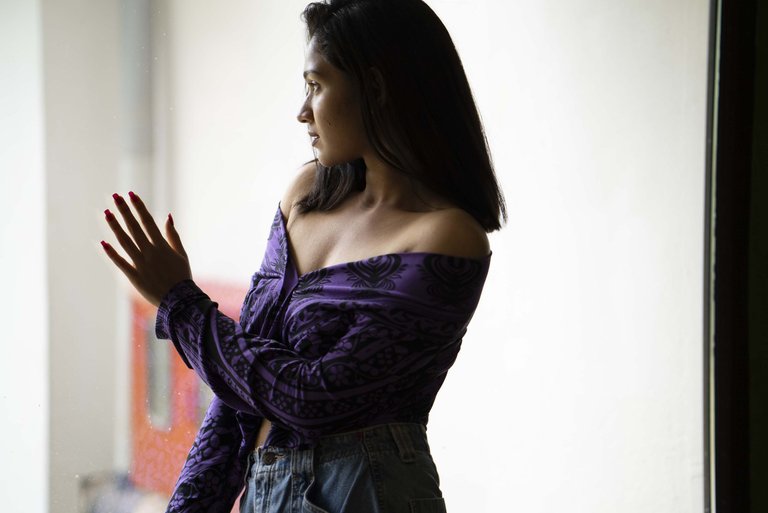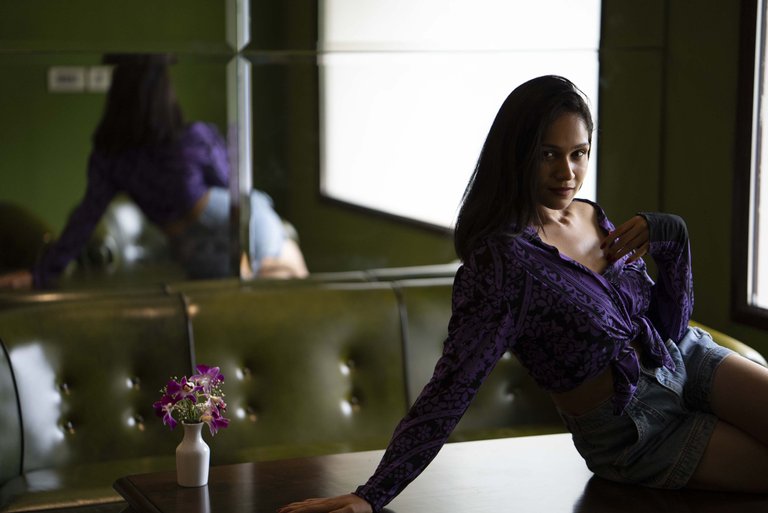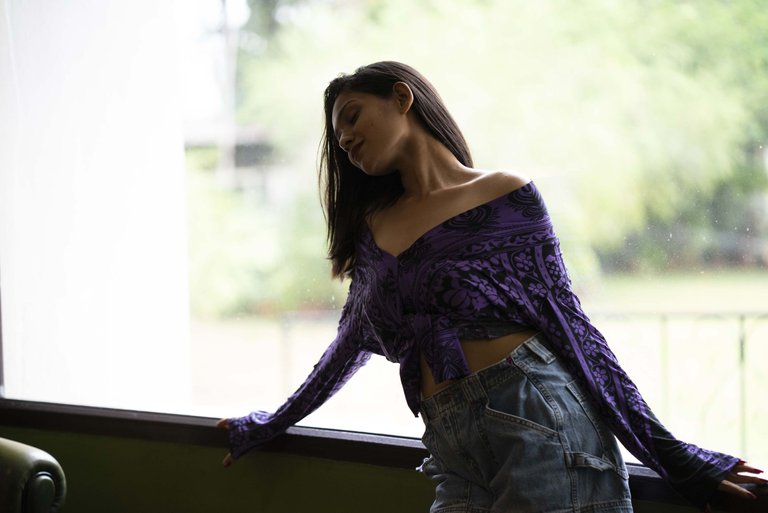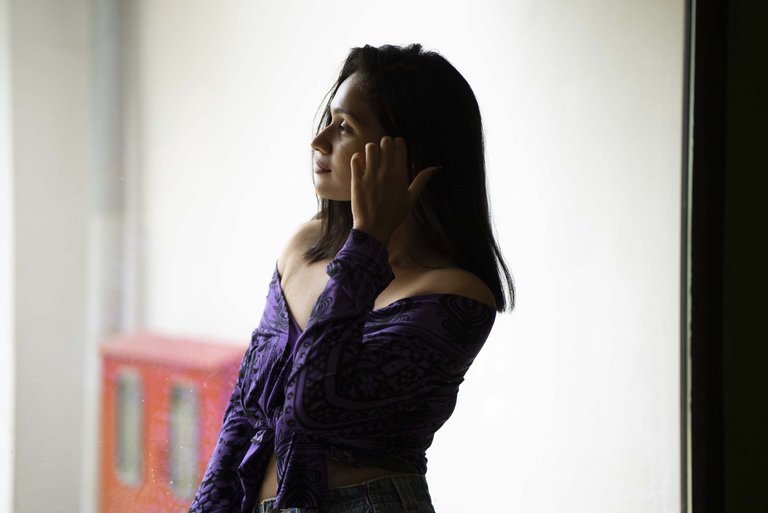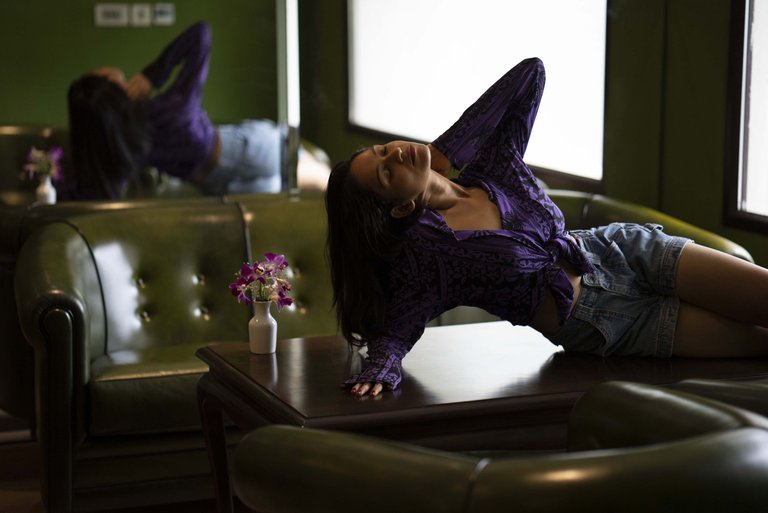 ---
---