Boosting Your GU Daily Gameplay With This Low Cost Magic Deck
Since the recent update and play to earn announcement, new users have been rushing in to grab some Gods token while having fun fighting other players in battles. At first it is always tough been a newbie in a new space especially when you dont have full knowledge or capacity to flow with others, at a point, it will be tiring when you start facing tough opponents and they start beating you blue and black, have been there before and it was quite discouraging. I remembered when I still use GU starter deck to battle, at first I was able to know my deck really well and defeat some of my opponent but at some point, the battle start getting longer than expected and all of a sudden, I dont have any cards to play, that was when I realise, going far in battles will need some deck investments.
Boom, the word investment might want to scare you away, especially when you start seeing some deck worth around 0.1 eth upward which is good with lot of advantage and can speed up your rank by defeating most opponent you come across that battle with weaker deck and on the other hand, you can get some cheap deck to battle with.
The Control Magic Deck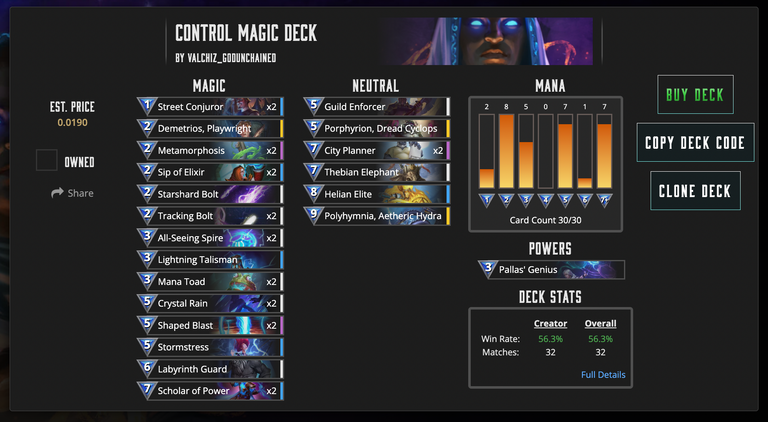 Deck code:
GU_1_4_CErCErIBmCEhCEhCEnCEnCANCEkCEkIBBIBBIBnCCTCCTCEmCEmICHCCGIBsIBsCBmIBpIBSIBSIBjIBjICICBjIBy
when looking for a deck with low price, you can always check out this control magic deck which always work magic and cause destruction at some certain level especially when you start using some certain cards. this deck have really help me a lot in boosting my daily and weekly game play to some certain stage even when it cost just 0.019 eth (30 usd). As a high mana magic deck, I really love the metamorphosis the most and always use it at the die minutes when the 7 mana lock is open to generate a strong 8 cap frontline (Helian elite) or a stronger frontline and most times the opponent do accept defeat. If there is a way to share battle links, I would love to share one, maybe in future.
Control Death Deck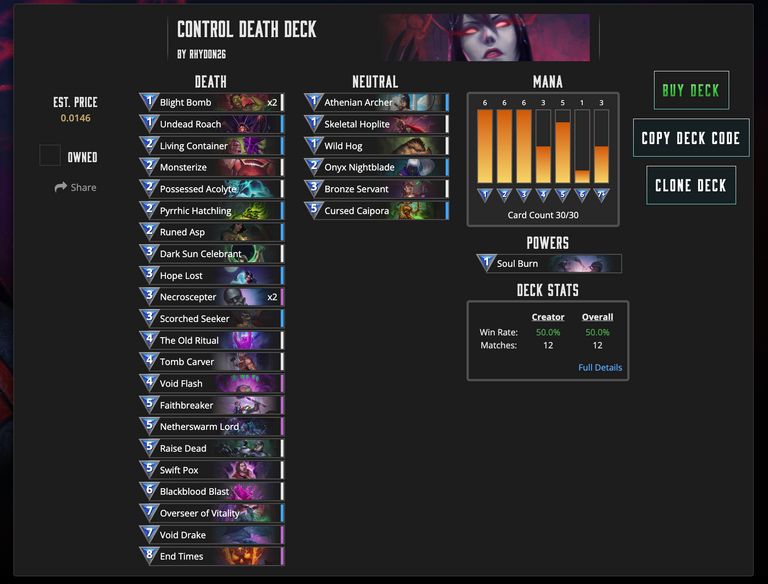 deck code:
GU_1_1_CDFCCcCCcIBxIABHAECEtCFBCCJHBKCBXCCzCEHKCCKCOIAJIAJKCLCCdCFECCfCDtCFFIAKCAPCFDCALIBPCBPCCa
This deck is also cheap but really worth it, faced it in battle but was defeated. I neglect this particular card Faithbreaker which keep getting extra strength and health whenever a god take damage and before I knew it, everything became history. This two deck can really boost your game play as a beginner, at least something to start with that wont really cost you a lot.
Weekend Battle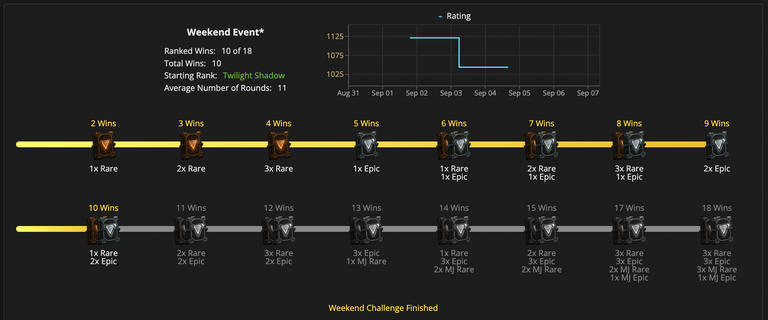 This weekend event really went well and I was able to win 10 matches out of 18, thanks to my control magic deck. It wasnt easy at some point but I just have to give them some surprise attack using metamorphosis and put enough strong frontline for my opponent to attack while i attack his own god. Also really doing well in my daily battle for the main time till I increase my rank to solar or ethereal at least so I can experience how many fragment I can earn since I just forge all my deck.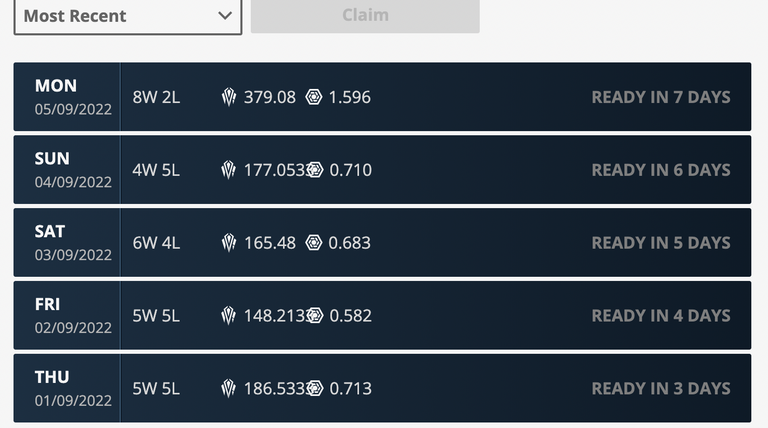 ---
---